The Amazon Fire Phone Might Go on Sale Sooner Than You'd Expect
Despite being an AT&T exclusive, Amazon's Fire Phone is still expected to see deals, with bundle offerings paving the way for better, dollar-off discounts this holiday season.
When it ships on July 25, the Fire Phone will enter a very competitive smartphone market. One that's flooded with high-end phones, budget phones, and everything in between. And although the entry-level 32GB Fire Phone is competitively priced at $199, we rabid deal hunters are already trying to figure out how we can purchase it for less.
To find out how long it'll take the Fire Phone to see its first discount, we examined the Android smartphone market along with price cuts on current and previous-generation Amazon products.
A Competitive Market Will Pressure Amazon for Faster Deals
Based on our deal archives, mainstream Android phones see a 50% discount just two months after their release. But the smartphone market is constantly evolving with better and cheaper smartphones entering the arena every month. As a result, consumers are seeing faster and better discounts.
The Samsung Galaxy S5, for instance, saw a 55% discount just one month after its release. In fact, thanks to a cutthroat phone market, the Galaxy S5 is on track to hit $0 before Black Friday — a feat none of its predecessors were able to accomplish.
But the Fire Phone is likely to blaze its own trail when it comes to deals. For starters, it's an AT&T exclusive, which means deals will only come from Amazon or AT&T, versus non-exclusive phones which see deals from all carriers. In addition, it's Amazon's first smartphone. Typically, Amazon has been conservative with deals on its first generation products. The first-generation Kindle eBook Reader, for example, didn't see its first deal until seven months after its release.
Times have changed though, and Amazon is well aware that a conservative approach to its Fire Phone could be a recipe for failure. But that's not the only incentive pushing Amazon toward better Fire Phone deals.
The More Phones Sold, the More Stuff People Will Buy on Amazon
Analysts predict the Fire Phone could generate up to $2 billion in e-commerce sales — and that's not including sales of the phone! Experts believe Fire owners will buy additional, unrelated items through Amazon at an increased rate, due to the way in which the OS and apps, as well as the free Prime membership, encourage the user to stay within the Amazon ecosystem. Needless to say, it's in Amazon's best interest to discount its new phone, if the result is more phones in people's hands.
So what could the first deals look like?
Bundle Deals Will Pave the Way for Dollar-Off Discounts
With first-generation products, Amazon has typically gravitated toward offering bundle discounts. Roughly a month after the Fire TV's release, Amazon bundled its set-top box with a Kindle Fire HDX tablet and cut the total price by 24%. It may not make sense to offer the Fire Phone with a Fire HDX tablet, but Amazon may offer the Fire Phone with their Fire TV and discount that total price. This is a likely scenario since the Fire Phone can compliment your Fire TV experience.
Additionally, we may see Amazon's phone bundled with $20 or more in Amazon Coins. (For our take on Amazon Coins, read our feature about whether or not they're just another app currency). Currently, the Fire Phone comes with 1,000 Amazon Coins, which equates to $10. However, Amazon is calling this bundle a "limited time" promotion. In a similar fashion, it's anyone's guess as to how long Amazon plans to bundle its smartphone with a complimentary year of Prime. But since Prime members spend more money on Amazon than non-Prime members, it's likely this offer will also be extended.
And those bundle deals could set the stage for eventual dollar-off discounts. As we mentioned before, even the hottest Android phones typically see discounts of up to 50% within the first two months of release. And while tradition may tell us that Amazon would be hesitant to offer such a steep cut on a first-generation device, the store may have to offer similar promotions, if only occasionally, to remain competitive in that market.
But if Amazon is deal-shy after all, consumers should at least look to the store's Black Friday Penny Pincher sale, in which popular Android smartphones are discounted down to a penny (with a 2-year contract renewal). Even if the Fire Phone isn't discounted this aggressively, the holidays are bound to bring several dollar-off discounts on Amazon's smartphone.
Bottom Line: Amazon Really Wants You to Use the Fire Phone
Ultimately, Amazon's Fire Phone was designed to make purchasing items on Amazon a seamless process. And while we've yet to see a price breakdown of the Fire Phone, Amazon is known for selling its gadgets at or below production costs.
For the consumer, that means Amazon has every reason in the world to discount its phone. So will you jump on the early bundle deals, or wait for the potentially steeper dollar-off discounts this holiday season? Let us know in the comments below.
---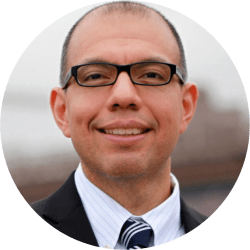 Contributing Writer
With over a decade of experience covering technology, Louis Ramirez has written for CNET, Laptop, Gizmodo, and various other publications. Follow him on Twitter at
@louisramirez
.
DealNews may be compensated by companies mentioned in this article. Please note that, although prices sometimes fluctuate or expire unexpectedly, all products and deals mentioned in this feature were available at the lowest total price we could find at the time of publication (unless otherwise specified).