Price Wars: Jet.com Claims to Be Cheaper Than Amazon, But Is It?
Although Jet.com undercuts Amazon in a handful of categories, a small product catalog and few membership perks keep it from giving Amazon a true knockout punch.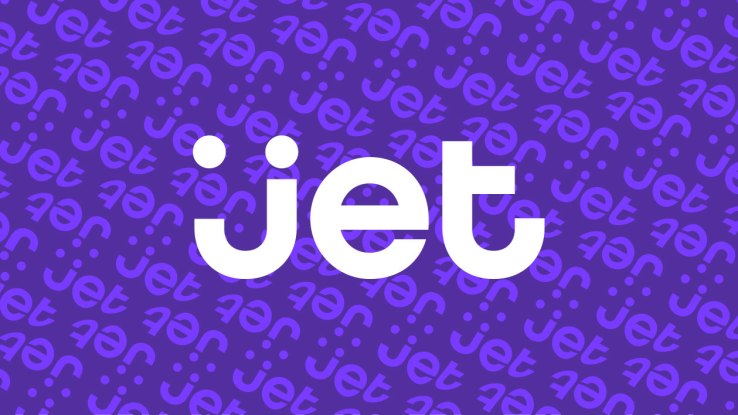 Few retailers are bold enough to take on Amazon in a price war. The Seattle-based retailer is renown for undercutting the competition and it's regarded by many as the undisputed king of online shopping.
However, earlier this year a new contender named Jet.com — the brainchild of Marc Lore, who co-founded and later sold his Quidsi empire (which included sites like Diapers.com, Soap.com, and Wag.com) to Amazon for an estimated $550 million — stepped into the arena. And based on the company's philosophy, Jet.com has one goal: to obliterate Amazon.
Can Anyone Consistently Beat Amazon on Price?
While that may sound like a lofty — some might say impossible — goal, Jet.com intends to accomplish this by hitting Amazon on pricing. And even though it has yet to officially launch (at the moment only customers who signed up last year have access to the site), early beta testers say it's doing just what it set out to do. A recent study by data pricing start-up Boomerang Commerce shows that Jet.com manages to undercut Amazon pricing 94% of the time. Moreover, the study, which looked at 200 products across a handful of categories, found that Jet.com's prices were cheaper by 27%.
Naturally, we decided to put Jet.com through our own informal test, but before getting to the results, here's a little more background on the new shopping website.
You'll Pay a $50 Annual Fee to Shop There
The company states that it makes no money on its transactions. It sells items at face value (or cheaper) and passes the savings on to shoppers. Instead Jet.com says it will make its money in membership fees, which will cost $49.99 per year. That's half the price of Amazon's Prime membership, but doesn't come with any of Prime's other perks.
Moreover, Jet.com members don't get automatic free shipping. You'll have to meet a $35 minimum each time you shop at Jet.com to qualify for free shipping, otherwise, a flat $5.99 shipping fee is applicable. (Jet.com offers 2-day shipping on items it deems "essentials," whereas all other items arrive in 5 days).
However, Jet.com states that if you don't save at least $49.99 throughout the course of your membership, it will refund you the difference. Although it doesn't specify how it will decide your refund, it's likely the site will use its own price comparisons to determine how much money you saved on your purchases.
Several Ways to Save During Checkout
Jet.com claims to offer more savings that any retailer online. It does this using a unique model it calls Savings Actions, which works in three steps:
Once you place an item in your cart, Jet.com will flag other products that ship from the same merchant. (Jet.com has hundreds of retail partners that it vets). Add one of the flagged items to your cart, and your entire cart receives a minor discount. The more flagged items you add, the more money you save.
Once you're in the checkout stage, you're given the option to opt out of free returns for each item in your cart. Every time you opt out, you receive yet another small discount.
Finally, Jet.com will give you a minor discount based on how you decide to pay for your purchase. (For instance, paying with a Visa debit card may be cheaper than paying with a Discover card).
You Can Get Discounts for Other Stores, Too
Another feature unique to Jet.com is its affiliate mall, which earns you JetCash for every purchase made. Think of it as an eBates built right into the Jet.com website. However, unlike eBates, Jet.com offers significantly higher cash back incentives.
Currently, there are over 700 brands in Jet.com's affiliate mall including famous retailers like Apple (5% cash back), Gap (30% cash back), Expedia (3.5% cash back), GameStop (3.5% cash back), and food services such as FreshDirect (0.25% cash back). One dollar of JetCash is equivalent to one dollar off a purchase at Jet.com. If you make Jet.com your main shopping portal, this has the potential to save you a lot of money.
Jet.com Has a Much Smaller Catalog Than Amazon
When it comes to shopping, Jet.com is very similar to Amazon. You can either shop via its search bar or browse via the menu bar, which includes broad categories like household items, pet supplies, and computers. Each category has numerous subcategories, which again is very reminiscent of Amazon's "Shop by Department" hierarchy. Currently, Jet.com's product pages have the bare minimum information. You'll see an image and marketing copy for each item, but you'll find no user reviews or additional details. We expect that will change when the final version is ready.
We also found that searching for some items, such as a MacBook Air, turns out false results. Meaning we'd click on the thumbnail of the item only to land on a page that says the item wasn't available for sale. This happened more often than not with tech products and pet food.
Our Price Comparisons: Jet.com vs. Amazon
Household Items Usually Cheaper
For my initial price comparison, I pitted four household items I normally buy from Amazon — including toothpaste, PUR filters, and toilet paper — against the same products on Jet.com. To my surprise, all four items were cheaper by about a dollar at Jet.com.
Although my package arrived within two days (shipped from Drugstore.com), I was missing part of my order, so I had to contact Jet.com customer care via email. The staff was apologetic and replied to my initial inquiry within a few hours, saying they'd send out the remainder of my purchase immediately. Three business days later, and I have yet to receive a tracking number or confirmation that the missing part of my order was indeed shipped.
DealNews' Amazon Deals: None Are on Jet.com
This time I decided to price check Amazon deals that were listed on DealNews, since these in theory are some of the best prices that Amazon has to offer. (Because if it's listed on DealNews, that means it's "the lowest price we could find, sold by a reputable store.") If Jet.com could beat these prices, then that would be especially noteworthy. But of the 10 deals I checked — which included a printer, receiver, watch, and dog toy — none were even available at Jet.com.
Non-Tech Items
Next I decided to check for additional non-tech items, and my results were slightly more interesting. For instance, a Secret deodorant 2-pack was indeed $0.23 cheaper at Jet.com, face value, but Amazon offered a $1 off coupon that gave it the advantage. Likewise, a bulk pack of Bob's Red Mill flour was 12 cents cheaper at Amazon, but only after applying Amazon's Subscribe & Save discount. The third item, The Princess Bride Blu-ray for $5, was $8.33 at Jet.com, but Jet.com sold the Anniversary Edition, which didn't make for a direct comparison.
I found that happened a lot when comparing prices; Amazon would sell one product, and Jet.com would have a different model or color of that same product, which made it difficult to perform a direct price comparison.
Jet-First Deals
Finally, since Jet's selection was something scarce, I decided to look at five items that I first found on Jet.com and compare their prices to Amazon's (as sold by Amazon). The items ranged from napkins and dog food to a Lenovo laptop, Xbox One console, and Cole Haan shoes. Based on the five random products we checked, Jet.com was on average 11% cheaper than Amazon, and at times as much as 20% cheaper.
The Final Word: Cheap Prices and Small Selection Won't Entice Prime Users
There's no doubt that Jet.com's prices are impressive. For a store that still hasn't made its official launch, it's beating its biggest competitor by a noticeable margin. However, because it's new, Jet.com's catalog is no match for Amazon's. And even though the company offers a membership refund should you not save at least $50, Jet.com is still a hard sell if you're already an Amazon Prime member.
However, if you're willing to do all of your shopping exclusively through Jet.com (including Jet.com's affiliate portal), then you could potentially save a lot of money in the long run. But as every seasoned shopper knows, the best deals are found when you comparison shop, and if you lock yourself into just one store — be it Amazon or Jet.com — you won't always get the best price.
---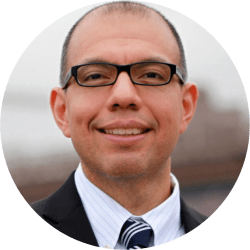 Contributing Writer
With over a decade of experience covering technology, Louis Ramirez has written for CNET, Laptop, Gizmodo, and various other publications. Follow him on Twitter at
@louisramirez
.
DealNews may be compensated by companies mentioned in this article. Please note that, although prices sometimes fluctuate or expire unexpectedly, all products and deals mentioned in this feature were available at the lowest total price we could find at the time of publication (unless otherwise specified).