Hands-On Amazon: 7 Tips for Becoming a Top Merchant on Amazon
Shipping, shipping, shipping... and sufficient inventory.
It's possible some folks still doubt the power of online selling. You know: slide rule users, rotary phone stalwarts, 8-track tape aficionados. For the rest of the planet, online stores are convenient and always accessible — and they aren't limited to just large chains anymore.
Amazon now houses a rich ecosystem of marketplace sellers that have clawed their way up to top seller status. For those standing on the sidelines, or for those who are still new to the game, cashing in on the marketplace model isn't a matter of merely posting products. You've got to work it, though the question remains: How? Here to answer that question (and many more) are experts from the online selling world.
Use Shipping Software
"To become a top seller on Amazon, you need to provide tracking info for packages right away," says Bob Breedlove, owner of Jett's Toy Hutt. "If you're shipping by hand or copying/pasting tracking numbers, it's hard to keep up and easy to make mistakes – which can result in your store getting shut down." He stresses that shipping software is a must, "especially software that directly connects to your Amazon store. There are a number of options out there, but I personally use Endicia because it pulls my Amazon orders into one place and automatically posts-back tracking information."
T.G.I.M. (Thank God It's Monday)
Maybe it's the cumulative effect of so many worker bees needing retail therapy after another slog back to their jobs. But if you're going to offer specials, "the best day and time is 7 p.m. Monday," says Dane Atkinson, CEO of the analytics company SumAll.com. He bases that tip on data his company collected from 300,000 businesses. "Strike while that iron is hot and communicate any special offers and discounts to your customers — via email, social media, and online advertising — to take advantage of that prime-time window."
Make Sure It Arrives on Time, Every Time
This is especially key for those Amazon sellers already up and ready to take advantage of the holidays. "Shipping time is crucially important for the Buy Box," says Shmuli Goldberg, an executive with Feedvisor, an algorithmic repricing technology to help power sellers stay competitive with large Amazon retailers.
The Buy Box, in case you wondered, is the box on a product detail page where customers can add items to their shopping carts. And a key feature of the Amazon platform is that multiple sellers can offer the same product — making for a wrestling match to win the coveted consumer. "It may be worth spending slightly more to ship your items quicker," says Goldberg. "While your profit margin per item may decrease slightly, you won't complain if you win the Buy Box and increase sales."
Feed Your Feedback
The feedback system on Amazon works differently than on other online sites such as eBay, where straight-up positive or negative votes are used. "A seller rating on Amazon is calculated by points," Goldberg says. "If an order is fulfilled without any problems, it receives points, and if a problem arises, points are taken off. The amount of points either granted or deducted depends on the size of the problem."
Receiving negative criticism will cost you huge points, but feedback on any orders placed over the latest 30-day period will have an even greater effect. "Receiving positive feedback now will vastly increase your chances of winning the Buy Box over the coming months," Goldberg says. He advises Amazon sellers to contact recent satisfied customers, encouraging them to leave positive feedback — while asking disgruntled ones to remove anything negative if you've fixed the problem.
Return to Flexibility With Flexible Returns
One way to get your power selling game on is to work at a reputation for hassle-free returns, says Kevin North, CEO of Terapeak. The company is a leading aggregator of e-commerce data, analyzing 2.4 billion transactions per year. "Much has improved about the modern shopping experience, but many consumers still carry misconceptions that online retailers don't offer the same level of service or flexibility regarding returns as brick-and-mortar counterparts." If you're selling around big buying holidays, "consider accommodating longer return times for consumers."
Before Stocking Stuffers, Stuff Your Stock
Especially during potentially high-traffic times of the year, one of the worst mistakes an Amazon power seller can make is getting caught short on stock. "You won't be able to win the Buy Box this way," Goldberg says, adding: "Sourcing products during the holiday season can also be a lot more difficult and expensive." If you're starting out your Amazon shop, make sure that you know the turnaround times for restocking so that you don't get caught short. The best possible problem, at first, is to sell out your inventory fast, but the worst is failing to meet the additional demand.
The Reprice is Right
Keep tabs on what your competitors charge for the same products, then get to work on tweaking your prices to offer the best breaks possible to customers. If you think that's a hassle when you've got dozens or even hundreds of items in your store, guess again. Goldberg's company is one of the Amazon-friendly high-techs that offers "repricing software," which makes the task of price pivoting much easier. "We offer free demos to anyone who wants to test us out, and most other repricers also offer the same," Goldberg says. "See if it makes a difference to your sales; if it does, you can subscribe straight away and continue using it."
Getting started on Amazon also boils down to getting advice from people who've done it right. To that end, you can find some of the best tips right on Amazon. But you've got to pay a price, though: Books such as "Sell on Amazon" by Steve Weber will set you back $15.59. At least that's the new price: 28 sellers are offering it used, in many cases for much less. Hmmmm. No telling how many of those are Amazon power sellers.
---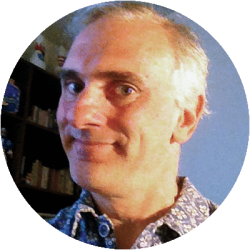 Contributing Writer
Lou Carlozo is a DealNews contributing writer. He covers personal finance for Reuters Wealth. Prior to that he was the Managing Editor of WalletPop.com, and a veteran columnist at the Chicago Tribune.
DealNews may be compensated by companies mentioned in this article. Please note that, although prices sometimes fluctuate or expire unexpectedly, all products and deals mentioned in this feature were available at the lowest total price we could find at the time of publication (unless otherwise specified).