Europe Now Pays More for Amazon Prime; Bad News For America?
Amazon just increased the price of Prime in the UK and Germany by 64%. Does this mean higher prices in the US, soon?
As we've previously reported, Amazon has been contemplating raising the cost of its popular Prime shipping service by as much as $40. However, when we polled our readers, that news didn't go over so well. In a DealNews survey, 65% of respondents said that they would definitely not pay more for the service.

That said, Amazon's latest move might have many of you warming up your fingers, getting ready to do some cancellation-clicking, because we've learned that the mega-retailer has just hiked the price of Prime in Europe. An annual subscription in the UK jumped from £49 to £79 ($131) and from €29 to €49 ($67) in Germany. The ostensible reason for the overseas hikes is that Amazon has bundled Lovefilm, a previously stand-alone video-streaming service, into Prime and thinks it adds enough value to warrant a higher cost.

Since these price hikes are tied to the combining of services and, in the US of A, we already have our video bundled with our Prime, we should be safe from any price hijinx, right? Well, perhaps. Amazon's domestic video streaming options are generally considered to be scant and/or unsatisfactory, but if the site super-charged the content so that it's as good as Lovefilm supposedly is, Amazon may similarly feel that the service is worthy of a higher cost.

Of course, the other way to view this situation is to assume that the higher prices in Europe are setting a bad precedent, and it's only a matter of time before Amazon turns its price-enlarging ray on services in the US. There's also the third way to look at it, which is that we could all save a bit of money by moving to Germany, where the new "higher" price is still $12 less than it currently is in America. (Ich möchte Amazon Prime, bitte!)

What do you think? Is the hike in Europe an omen of a price jump here in the states, or do you think that one has nothing to do with the other? Tell us your opinions in the comments below, bitte!
---
Related DealNews Features: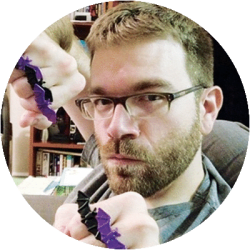 DealNews Contributing Writer
Jeff Somogyi is constantly trying to come up with ways to surprise and delight audiences the world over. He takes humor seriously ... too seriously. (Honestly, we've never seen him laugh ... it's kinda creepy.)
DealNews may be compensated by companies mentioned in this article. Please note that, although prices sometimes fluctuate or expire unexpectedly, all products and deals mentioned in this feature were available at the lowest total price we could find at the time of publication (unless otherwise specified).