Why Do Big Retailers Like Best Buy Have Storefronts on eBay and Amazon?
We look at the phenomenon of brick and mortar retailers making "online storefronts" on marketplaces like Amazon and eBay.
Not all that long ago, major retailers would've been considered cutting edge if they ran a website that sold their wares to supplement their brick and mortar presence. But that way of doing business is quickly becoming sooooo 20th Century.
Today, consumers not only make purchases through various technologies (tablets, mobile phones and laptops among them), but in novel marketplaces where their favorite retailers and shops can be found. First came Amazon, which counts Jos. A Bank and Radio Shack among the many stores it hosts. Not far behind, though, was eBay, which began getting very active in the sphere in 2012. It also hosts those retailers, along with Barnes & Noble, Best Buy, and Toys R Us, among others.
The big question is this: Why would an established retail brand create a presence on either platform? Potential potholes abound, with stores perhaps watering down their original online presence, or facing limitations with their new partners.
To get some answers on the retailer-marketplace phenomenon, DealNews sought out a top expert on the subject. Sanjay Parthasarathy is a former Microsoft executive and the founder of Indix, a product awareness platform that houses an astounding 400 million-plus product URLs spanning more than 40,000 brands across 1,700-plus stores. Here's how he explains various facets of the dynamic, which is changing the way people shop.
Meeting Customers Where They Are
Parthasarathy refers to the combination of a brick and mortar store and its companion website as "the old days." He notes that the dynamic, at first, was fairly binary; customers either visited those stores intentionally, or checked on the availability of an item before going to the store. Possibly, they ordered it. My, how things have changed.
"There's a tremendously secular phenomenon that's going on: the switch from destination to contextual commerce," he says. In other words, the old way of shopping has flipped on its head. Instead of consumers finding stores, stores now find consumers. And that's exactly what you see when Best Buy's official shop shows up on eBay. "Now you have to be where the consumers are, and they are not necessarily where your store is." In other words, landing on eBay gives a major seller access to 148.9 million users, according to Statista. That's up 66% from the beginning of 2010, and a huge enticement for big box stores.
What's in it for Consumers?
While stores now chase consumers, it's also true that consumer behavior is changing — and you'll never know where they'll be. Parthasarathy says the new, multi-faceted goal of retailers is "to deliver to the right person the right product at the right time, at the right price, and at the right place." And as the Radio Shacks and Aeropostales of the world move onto eBay and/or Amazon, they increase their chances of hitting those "right" marks, he says.
But perhaps more importantly for the consumer, the presence of a favorite retailer in an alternate setting means you'll have more chances to find them, because they're reaching out to you in a new fashion. "That's the way to go" to help consumers, he says. "You really want to be everywhere, on as many channels as possible. You want to be and you have to be." He adds that it could lead to lower prices, too: "Frankly it's a lot less expensive than buying prime real estate on 5th Avenue or High Street."
Omnipresence is the Present — with One Caveat
At first blush, it might seem like retailers on eBay or Amazon might face a host of restrictions from working in a different retail ecosystem. Parthasarathy says that's not the case here, and that stores seek out these alliances with as much zeal as their hosting marketplaces. He points to Netflix as an analogous example of how this works. "You can find it everywhere; on your cable box, Apple TV, Xbox. What Netflix has going for it is that they've done this incredible tagging of their products — if you want to find the most romantic comedy or apocalyptic movie, you can find it via tagging."
Still, that doesn't mean plugging into a marketplace automatically leads to the ringing of e-cash registers. In fact, some retailers have pulled out of initial deals, Reuters reports. After having exclusive rights to sell Toys R Us items on Amazon, Toys R Us left, with the relationship ending up in court as Amazon became a leading toy sales portal separately. "It's the worst-kept secret in the retail industry," Sucharita Mulpuru, an e-commerce analyst at Forrester Research, told Reuters. "When you partner with Amazon, they are looking at your data, learning your business and have ambition to get into every category." Meanwhile, Toys R Us now has a store on eBay.
Non-traditional Marketplaces
Let's imagine that Toys R Us, for whatever reason, wants to leave eBay — or even supplement their presence somewhere else. Unless the two have an exclusive deal, the toy store could set up shop at some places you might never imagine. Parthasarathy says it all depends on the critical mass of users: "They happen to be on Pinterest; they happen to be Facebook or Twitter, or on Walmart, and I call it infinite channels."
And in fact both Nordstrom and Walmart now sell items via Pinterest. "When they went on Pinterest, people were pleasantly surprised," he says. "That plays to their core clientele and places the brand in their core client base."
A Reversal of Fortune?
Another way to look at this trend involves the recent track records of the stores themselves. In March, Radio Shack announced plans to close up to 1,100 stores in the U.S., following a dismal fourth quarter in 2013, where sales dipped 19%. Yet while physical stores (and their overhead expenses) might disappear, that doesn't mean the retailer has to go away. In fact, marketplace hosting can offer a chance to reverse fortunes. As Parthasarathy puts it, "The technology is getting to the point where you match the product to the person to the commerce, and that lowers the cost and raises the profit."
Why no Brick and Mortar Mortality?
So if technology has gotten to the point where marketplace hosting can you take you everywhere, no one should have a physical presence anywhere, correct? It turns out that a high-tech pioneer offers the greatest rebuttal to this question. "Let's look at Apple as maybe having the right balance," Parthasarathy notes. "They don't have lots and lots of stores in every city; they have flagship stores and it creates a buzz because people can come in, look at and touch stuff, and try it out. In London they have two stores, and just a few in New York."
While host marketplaces may sound like the next wave for consumers, this way of doing business arguably represents a back-to-the-future situation. Let's remember that Amazon and eBay, for example, have a past and present that's rich with mom-and-pop stores. In that way, it's a lot like the art gallery versus art fair system, Parthasarathy says. "There you have the uberdealers, and everyone else goes to art fairs to sell because the customers are there. It makes no sense to have a gallery in Chelsea; that's too expensive. It makes sense to go to the customers."
In other words, retailers landing on host sites may be a byproduct of high-tech science. But it's also to some extent a sales art.
---
Related DealNews Features: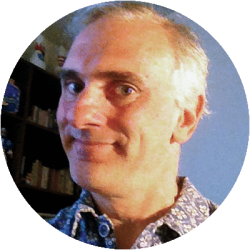 Contributing Writer
Lou Carlozo is a DealNews contributing writer. He covers personal finance for Reuters Wealth. Prior to that he was the Managing Editor of WalletPop.com, and a veteran columnist at the Chicago Tribune.
DealNews may be compensated by companies mentioned in this article. Please note that, although prices sometimes fluctuate or expire unexpectedly, all products and deals mentioned in this feature were available at the lowest total price we could find at the time of publication (unless otherwise specified).