Amazon Diaper Update: Amazon Stops Selling Elements, Offers $25 Credit for Subscribers
Earlier this month, we reviewed the newly introduced line of diapers from Amazon. Today, the store announced that it's going back to the drawing board.
Update: Amazon has pulled its Amazon Elements diapers, citing a need to make "design improvements." According to an email posted on Gigaom, customers who subscribed to the diapers will receive a $25 promotional credit for their trouble. Stay tuned for more developments in this diaper debacle!
In the meantime, did any of you subscribe to or try Amazon Elements diapers? What do you think about this news?
When Amazon introduced its own line of "premium" diapers, we were skeptical. Could a generic brand with non-generic prices actually succeed? Are these diapers worth the price tag, which is comparable to Huggies or Pampers? This reporter (and parent) switched to Amazon Elements diapers for her little ones for a couple weeks to find out.
Who Needs Potty Training?
My daughter is two, so we previously had her in pull-up style potty training diapers. While I was pleased that the Amazon Elements line offers sizes for children up to 37 pounds (or more), the lack of pull-ups is a major first strike. These nappies do not look like "big girl pants" for one thing; they look like diapers, which can be counter-productive. They also work like diapers are supposed to, whereas most training pants are less absorbent, helping your child recognize when they've had an accident. Charlie barely registers when she's wet in these things, and her potty training had somewhat regressed after about a week in them. (YAY.)
Getting back to the looks of these diapers, the lack of recognizable characters is a huge problem. When you're trying to change a screaming toddler, being able to say "Look! It's Dora/Ariel/Minnie Mouse/etc!" is helpful. Charlie's Amazon diapers are decorated with little beavers. Without being crude, that... seems like a bad choice. When I ask Charlie to bring me a diaper, she always chooses a pull-up instead of the Amazon Elements. I think that really says it all about the generic brand's aesthetic appeal to kids.
Verdict: Too Expensive for What You Get
Having tried approximately all of the diapers in my time as a parent of two, I can say that making a quality disposable diaper is unusually hard for most companies. Cheapo diapers inevitably fall apart, rip open, or explode terribly at the worst possible moment. I can confidently say that Amazon Elements is not a cheapo brand, and can withstand all the things you'd like a diaper to withstand. Come rain, shine, or trampoline, these diapers stayed in place. I'd even go so far as to say that Amazon Elements diapers are pretty great at diapering.
But I'm not switching to Amazon Elements, and here's why: I refuse to pay this much for off-brand diapers.
First off, you can only buy these diapers if you're a Prime member. Even with all the super awesome benefits of Prime, that's $99 per year for the privilege of buying these bad boys, and that's insane. Secondly, buying a 40-pack of diapers requires a PrimePantry order; they cannot be bought alone. The larger packs, ranging from 132 to 224 diapers, cost $45 per box if you're just buying them once. That goes down to $36 if you use Subscribe & Save and Amazon Mom discounts. At best, that's 26 cents per diaper for my child's size. A 100-count box of Pampers Easy Ups in my daughter's size are (as of this writing) 23 cents a piece after Amazon Mom and Subscribe & Save discounts. A 192-count box of Huggies Snug and Dry diapers are 20 cents each after the same discounts. Why would I pay more for Amazon, when the name brand is cheaper?
Readers, have you tried Amazon Elements diapers? Do you think a "generic" brand should automatically cost less? Share your thoughts in the comments below!
---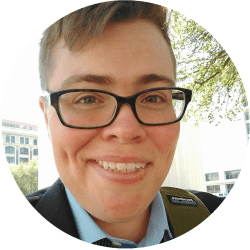 Former Senior Blog Editor
Michael added the finishing touches to most of the Blog articles on DealNews. His work has appeared on sites like Lifehacker, the Huffington Post, and MSN Money. See him rant about video games by following him on Twitter
@ThatBonebright
.
DealNews may be compensated by companies mentioned in this article. Please note that, although prices sometimes fluctuate or expire unexpectedly, all products and deals mentioned in this feature were available at the lowest total price we could find at the time of publication (unless otherwise specified).