40% of Deal Shoppers Will or Already Have Bought the Amazon Echo
Despite concerns over privacy, many of you are pumped to have this voice-activated personal assistant at your beck and call, while some are keeping an open mind.
When the Amazon Echo was announced, it was met with a fair amount of head-scratching, as some consumers were frightened of the space-age cylinder that would listen to their every word and relay it to the cloud. A laughably corny commercial didn't help.
But according to a recent DealNews survey, that skepticism hasn't drastically affected our tech-forward readership: it appears as if deal shoppers are pretty excited about this always-listening, web-connected, standalone device.
More than 1,900 people responded to our poll on the Echo, and 40% said that they will buy or have already bought the device. Another 27% said they aren't sure yet, leaving 33% firmly opposed to Echo ownership (at this point at least). Compare that to our reader survey on the Apple Watch, which found just 11% wanted to take the plunge on that similarly new, first-generation gadget. Unless the undecideds break against the Echo, deal shoppers appear to be strongly optimistic about this whole new category of smart device.
Connectivity and Price Are Driving Demand
The most commonly cited reasons for why these shoppers decided to embrace the Echo included convenience, fun, and affordability. Multiple users praised the device's "Shopping List" and "To-Do List" function. For example, one user, TecateCerveza, detailed a scenario in which a consumer could stand at the refrigerator and tell Echo what's needed at the store: "Then using my smartphone and the Echo app I can access the list at the grocery store and check off each item."
Price also played a big role in the Echo's appeal. While a first-generation gadget might be a risk, it's a risk that many are willing to take for just $99, which is what Prime members can currently pay to get the Echo. (It's otherwise $199 for non Prime members.) Compare that again to the Apple Watch, which will start at $349; in that instance, the price likely makes it a less realistic expenditure for most consumers.
Not Everyone is on Board Though
Detractors for the Echo, however, say that the technology and safeguards just aren't there yet. While everyone seemed to agree that home automation is a promising thing, some pointed out that most homes aren't connected enough to make Echo's abilities worth it.
Home automation technology "is too young and there are too few legitimate privacy controls in new and forthcoming networked devices," said user hazzah1234. "This would be cool if you could honestly have complete control over it, but because that's just not the case at all, the lessons of Orwell aptly apply."
We'll be curious to see how everyone is feeling about the Echo after using it for several months, and if the desire to try it goes up or down if Amazon releases another generation. For now, it seems as if Jeff Bezos and company got the price just right on its latest endeavor.
---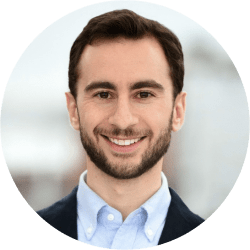 Contributing Writer
Ben was Features Editor at DealNews from 2014 to 2017, when his shopping insights were highlighted by Good Morning America, Reuters, the Washington Post, and more. Though no longer in consumer news, Ben still loves getting a great deal (and writing about it!).
DealNews may be compensated by companies mentioned in this article. Please note that, although prices sometimes fluctuate or expire unexpectedly, all products and deals mentioned in this feature were available at the lowest total price we could find at the time of publication (unless otherwise specified).