Not every deal is glamorous or fun, but we all know that saving on the day-to-day household expenses adds up as the months and years go by. So here are five of the best household essential deals of the last week, from an Editors' Choice surge protector to a smoke & carbon dioxide detector.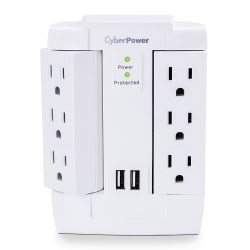 Cyberpower 6-Outlet 2-USB Swivel Surge Protector
Store: Amazon
Price: $10.99 EXPIRED
Shipping: Free shipping with Prime
Lowest By: $4
Expiration: August 16

As the number of powered or rechargeable items in our houses go up, so does the required number of outlets to power or charge them, and not all our homes were designed to accommodate that. Slot this Editors' Choice 6-outlet surge protector into a wall adapter to fix that: it has two sets of three proteted outlets, each of which swivels to make fitting outsized or oddly shaped plugs a little easier. (They're also rated for 1,200 joules of protection.) It also includes two USB outlets, for this is the future.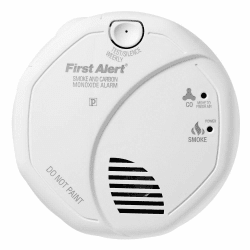 First Alert Carbon Monoxide / Smoke Alarm
Store: Amazon
Price: $22.57 EXPIRED
Shipping: Free shipping with Prime
Lowest By: $11
Expiration: August 19

From frustratingly flammable flare-ups to impishly invisible CO buildups, you can never be too careful when it comes to fire and gas protection in the home. Stocking up on a few First Alert smoke & carbon monoxide detectors is a good first step (best paired with a couple of home fire extinguishers, safety fans!) and at this Amazon price, you'll save $11 on each one you buy.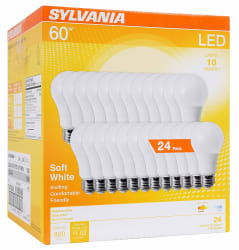 Sylvania 60W-Equivalent LED Light Bulb 24-Pack
Store: Amazon
Price: $23.99 EXPIRED
Shipping: Free shipping with Prime
Lowest By: $3
Expiration: September 8

There are few things more low-key annoying than a bulb blowing and not having a replacement immediately at hand. Ward that irritation off for the next 24 instances by investing in this 24-pack – it only saves you $3 in the short run, but knowing you've got two dozen bulbs at your disposal saves you a fair amount of frustration in the long run.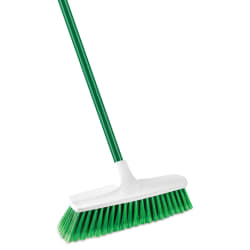 Libman Smooth Sweep 13" Push Broom
Store: Amazon
Price: $7.93 EXPIRED
Shipping: Free shipping with Prime
Lowest By: $6
Expiration: August 18

We don't know if you've found a way to at least mildly enjoy time spent cleaning the house (audiobooks? Music? Podcasts? There's got to be something) but we can at least help you avoid overspending on the tools. This broom isn't exactly bristling (eh? Pretty good broom joke there) with exciting features – it is, after all, a broom – but does have a 55" steel handle and 13" sweep width.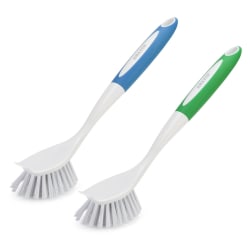 Amazer Kitchen Scrub Brush w/ Scraper 2-Pack
Store: Amazon
Price: $6.64 EXPIRED
Shipping: Free shipping with Prime
Lowest By: $2
Expiration: August 22

As an exciting sequel to the broom, these kitchen scrub brushes make up part two of our "Well, I guess someone has to do it" mini-series. As consolation for having to buy scrub brushes to clean dishes and cutlery and whatnot, you can at least make use of Amazon's Subscribe & Save program to cut the price a little, making these a $2 savings compared to other stores.