You Can Now Add Items to Your Amazon Cart Via Twitter. Is This #Ridiculous?
Amazon announced that it has partnered with Twitter to allow customers to add items to their cart via a hashtag.
This morning, Amazon announced that it has partnered with Twitter to give customers a new and "exciting" way of adding items to their cart. In theory, any Twitter user who links his or her Amazon account, and sees a tweet with a URL to a particularly purchase-worthy item at Amazon, can simply reply with the hashtag #AmazonCart; said item will then be added to their cart, without ever having to visit Amazon.com itself.
It's an interesting concept, so we decided to try it. Having already linked our Twitter feed and Amazon account (to get a free MP3 credit, back in the day), we searched the @Amazon feed for the first product we could find, which happened to be the Banana Slicer. A hashtag later, and we received both a Twitter reply and an email informing us that the item was successfully added to our cart. Had we not already joined the two services, our hashtagging would've prompted Amazon to send us a URL to the page where this linking could be done, and then the item could be added to our cart.
Do We Really Need #AmazonCart?
Amazon's promotional video suggests that #AmazonCart is an easy way to "bookmark" items you see in your feed that you don't want to purchase at that very moment. The video implies that this will work with any tweet containing an Amazon link, since brands such as Pampers and Watch Dogs are shown as examples. Our test seems to confirm that this is the intent for the service, but we were only able to successfully add an item to cart via Amazon's official feed, not via the tweet of our ferret-loving editor. It seems likely though, given the sample scenarios provided by Amazon, that the store wants brands to warm up to the idea of promoting their wares with links to Amazon.
It's very likely that a lot of people are going to give the hashtag a try, if only because #AmazonCart is a buzz-worthy and gimmicky "announcement of the day." And since most people will probably test it on the first item they see, we're predicting that many users will end up adding a Banana Slicer to their cart today. All in all, that's potentially 1.08 million people (aka, all of @Amazon's followers) adding a Banana Slicer to their cart. How many of those people actually have any intention of buying it? We'd wager that it's less than 1.08 million, to say the very least.
Because, when it comes down to it, is the process saving all that much time? We suppose that maybe, if you're in the middle of some power-Twittering and you don't want to break from your 140-character flow, a quick hashtag reply could be easier than "stepping away." And if Amazon and interested brands are thoughtful about what they tweet — for example, preorders for desirable releases or reminders to stock up on basic home necessities — there might be some potential for success.
That said, in a few weeks time, more than one person is probably going to see a Banana Slicer in their Amazon cart and think, "What the heck?!"
What do you think, readers? Did you try #AmazonCart? Will you definitely use this shopping method again in the future? Tell us your thoughts in the comments below!
---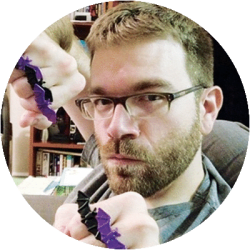 Contributing Writer
Jeff Somogyi is constantly trying to come up with ways to surprise and delight audiences the world over. He takes humor seriously ... too seriously. (Honestly, we've never seen him laugh ... it's kinda creepy.)
DealNews may be compensated by companies mentioned in this article. Please note that, although prices sometimes fluctuate or expire unexpectedly, all products and deals mentioned in this feature were available at the lowest total price we could find at the time of publication (unless otherwise specified).