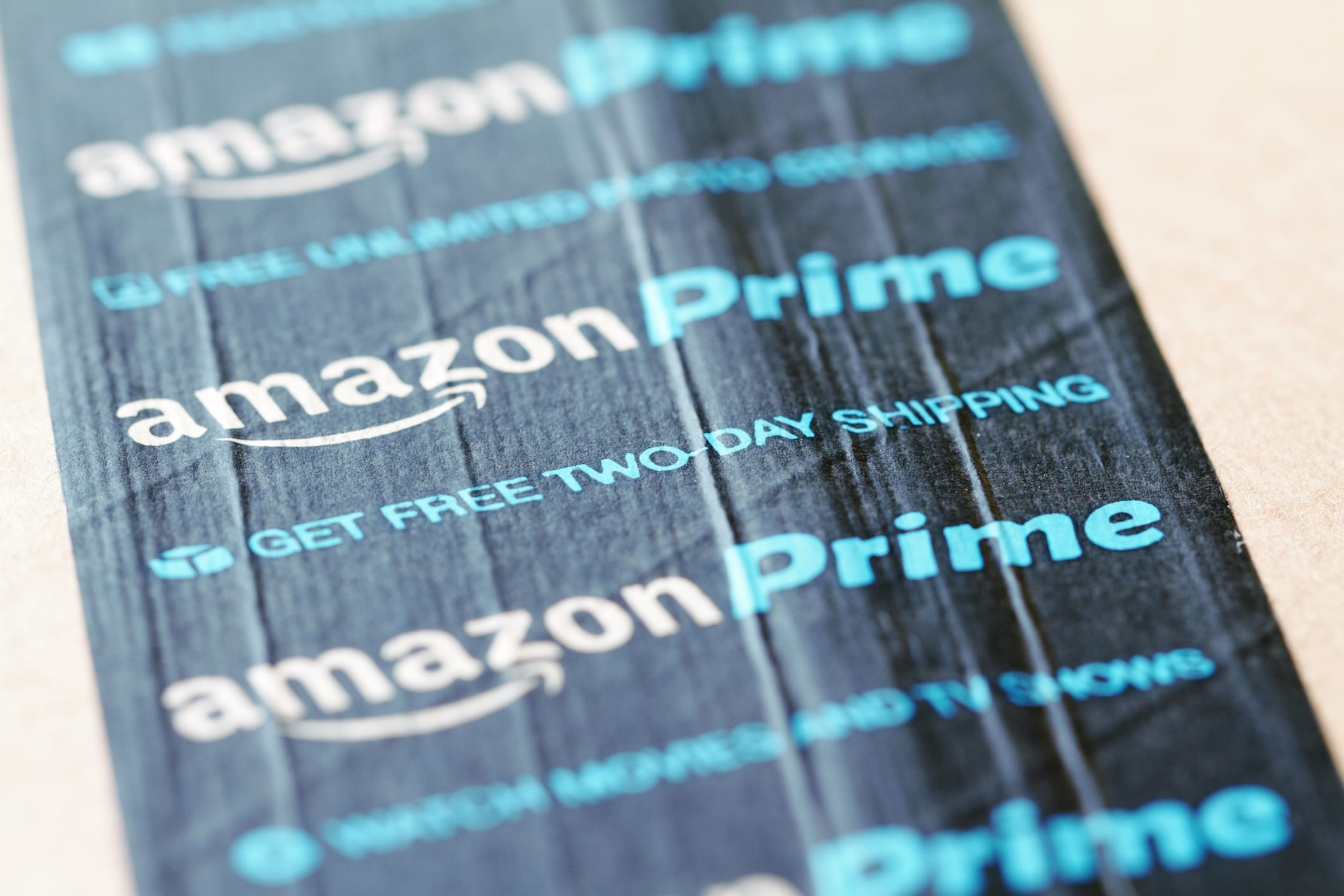 While the price of Amazon Prime has increased over the years, so too have the perks that come with it. If you're on the fence about signing up for a Prime membership, check out this guide to all the Prime benefits you can get.
What Do You Get With Amazon Prime?
Prime Delivery
Free shipping: Prime members receive free 2-day shipping on more than 100 million items.


Free 1-day shipping: Orders placed by the afternoon arrive by the next day. This benefit is available in over 10,000 cities and towns, and for more than 10 million items.


Free same-day delivery: Orders placed in the morning — usually by noon — arrive the same day, but this service has limited availability.


Prime Now: Available in select major U.S. cities, Prime Now orders receive free 2-hour delivery.


Amazon Day: Prime members can choose one day of the week to have all their packages delivered, so they know exactly when to expect their items.


Amazon Key In-Car: Packages can be delivered to your car in select cities and surrounding areas. The service is available on most 2015-or-newer Chevrolet, Buick, GMC, Cadillac, and Volvo vehicles, as well as select 2017-or-newer Ford and 2018-or-newer Lincoln vehicles.


Amazon Key In-Home: Have packages delivered securely inside your home. You can even watch the delivery happen live through the accompanying app.


Free release-date delivery: Receive eligible video games, books, music, movies, and more on their release date when you preorder.
SEE ALSO: Yikes! What to Do When Your Amazon Package Is Not Delivered
Prime Video
Prime Video: Watch old and recent movies, TV shows, and award-winning original series at no added cost.


Add-on channels: Add paid subscriptions to premium channels like HBO, Showtime, and Starz.


Rent or buy movies and TV shows: You can rent or purchase content that's not included with Prime for as little as $1.99 per title or episode, or $2.99 per season.
Prime Music
Prime Music: This service includes over 2 million songs that are curated by experts. Listen online or via Alexa devices at no additional cost.
SEE ALSO: Amazon Prime Music vs. Other Streaming Services: How Do They Compare?
Prime-Exclusive Offers
Exclusive deals: Shop special deals for Prime members, including early access to Lightning Deals.


Exclusive offers: Look for special offers just for Prime members, like up to 5% back for Prime cardholders, 20% off music, and 40% off your first pet food purchase.
Whole Foods Perks
Save more on sales: Prime members save an extra 10% on weekly sale items in-store. Note that some items are excluded, like alcohol.


Save more with Prime Rewards Visa: Get 5% back when you use the Prime Rewards Visa card at Whole Foods.
AmazonFresh
AmazonFresh: Have groceries delivered with this Prime add-on. It's an extra $14.99 per month.
Prime Pantry
Prime Pantry: Prime members can add this service for $4.99 per month and receive free shipping on orders of $10.


Free shipping on $35: Alternatively, Prime members can receive free shipping on orders of $35 without joining Prime Pantry.
SEE ALSO: Never Run Out of Toilet Paper Again! How to Use Prime Pantry
Prime Wardrobe
Try before you buy: Search for clothing items branded with the Prime Wardrobe logo. Add between two and eight items to your order, and get a 7-day try-on period. Enjoy free returns on pieces you don't want; you're only charged for what you keep.
Prime Day
Exclusively for Prime members: This annual event takes place in July and only Prime members have access.
Prime Rewards
Prime Rewards Visa: Receive 5% back at Amazon and Whole Foods, along with 2% back at restaurants, gas stations, and drugstores. Get 1% back on everything else.


Prime Store Card: Receive 5% back at Amazon, access to special financing for Amazon purchases of $149, plus access to equal monthly payment options on select Amazon items.


Prime Reload: Prime members earn 2% rewards when they reload an Amazon gift card with a designated debit card.
Audible
Audible Channels: You'll have to download the Audible app, but then you can enjoy full-length audiobooks and Audible-produced podcasts as a Prime member. (Note that the existence of this perk is now in question, as it may have changed.)
Prime Reading
Prime Reading: Choose from more than 1,000 books, audiobooks, magazines, and comics. Plus, read anywhere with the Kindle app.


Amazon First Reads: Receive early access to editors' picks and one free Kindle book every month. Also shop select hardcovers for $9.99 or less.
SEE ALSO: What Is Amazon Prime Reading?
Amazon Photos
Prime Photos: Prime members receive unlimited full-resolution online photo storage, and 5GB free video storage. Share the storage with up to five other people.
Twitch Prime
Twitch Prime: Prime members receive a Prime-exclusive chat badge, free channel subscription, preorder price guarantee, and release-date delivery.


Free year of Nintendo Switch Online: New and existing Twitch Prime customers can redeem this offer for up to 12 months.
---