Amazon Now Lists Metacritic Scores: Is This a Buyer's Boon or a Critical Error?
Amazon recently started listing Metacritic scores on video game product pages. Some say this a useful tool for buyers, but others claim it'll sabotage less popular games.
Lost in the hubbub over Amazon's Fire TV announcement and launch was a smaller, but no less significant change to the megaretailer's website: Amazon started listing Metacritic scores on its video game product pages.
The change was not missed by the Internet, of course, which immediately divided itself over the move. Proponents claim the change will help shoppers avoid wasting money on awful games. However, critics of Metacritic itself point out that the site's grading system is controversial at best, misleading at worst. What does all this mean for the budget-minded gamer? Read on for our in-depth take.
What's Wrong with Metacritic?
For those who aren't familiar, Metacritic is a site that collects reviews from critics and creates what it calls a "Metascore." According to the site's FAQ, "a Metascore is a weighted average of reviews from top critics and publications for a given movie, TV show, video game, or album." The site won't reveal how it calculates those scores, though. While Metacritic offers scores for all kinds of media, the site has really only faced significant controversy for its video game Metascores.
In recent years, Metacritic's lack of transparency has come under fire because Metascores are increasingly important to game developers, studios, and publishers. Predicting a game's Metascore — an entirely unpredictable aggregate based on subjective opinions — is now part of the contract negotiation process. "There are conversations I've had [with publishers] in which the royalty that we could get was based upon getting a 95," Obsidian Entertainment head Feargus Urquhart said in an interview with Kotaku. "I said, 'Okay, there are six games in the past five years who have averaged a 95, and all of those have a budget of at least three times what you're offering me.' They were like, 'Well, we just don't think we should do it if you don't hit a 95.'"
Not So Great for Gaming, Not So Awful for Game Buyers
While the gaming industry's use of Metascores is decidedly not cool, it's worth pointing out that sites like Metacritic and Rotten Tomatoes are providing a very valuable service to consumers. "I find aggregation sites like Metacritic and Rotten Tomatoes to be accurate a large majority of the time," Forbes' video game reviewer (whose scores are not considered on Metacritic) said. "While an 85 game might feel like a 90 or 80 to some, very rarely will a high-rated game be terrible and a low-rated game be a gem. If you relied simply on one critic, this would almost certainly happen sometimes, but through aggregation, a line of quality begins to emerge."
Ultimately, one has to wonder what Amazon gets out of this deal. The Metascores are not appearing on anything other than video games at the moment, despite the fact that Metacritic scores all kinds of media. If a potential buyer doesn't trust the Metascore, they can always click on it and read the individual reviews. Alternatively, they can scroll down to see what other Amazon customers think of a game.
Whether or not this partnership between Amazon and Metacritic lasts, there's no question that the score aggregation site has become a powerful force in the gaming industry and a useful tool for consumers. We've even referenced Metacritic scores in our video game roundups. Like similar sites such as Rotten Tomatoes, Metacritic can definitely change our spending habits. Whether this is a good change remains to be seen.
What do you think, readers? Has Amazon made the right move in adding Metacritic scores to its pages? Or does this decision spell disaster for quirky, low-budget games? Take a side in the comments below!
---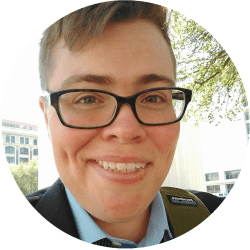 Former Senior Blog Editor
Michael added the finishing touches to most of the Blog articles on DealNews. His work has appeared on sites like Lifehacker, the Huffington Post, and MSN Money. See him rant about video games by following him on Twitter
@ThatBonebright
.
DealNews may be compensated by companies mentioned in this article. Please note that, although prices sometimes fluctuate or expire unexpectedly, all products and deals mentioned in this feature were available at the lowest total price we could find at the time of publication (unless otherwise specified).