These Are the 18 Best Target Brands to Shop
The bull's-eye retailer now boasts dozens of in-house brands, with offerings that range from clothing to home goods to tasty treats.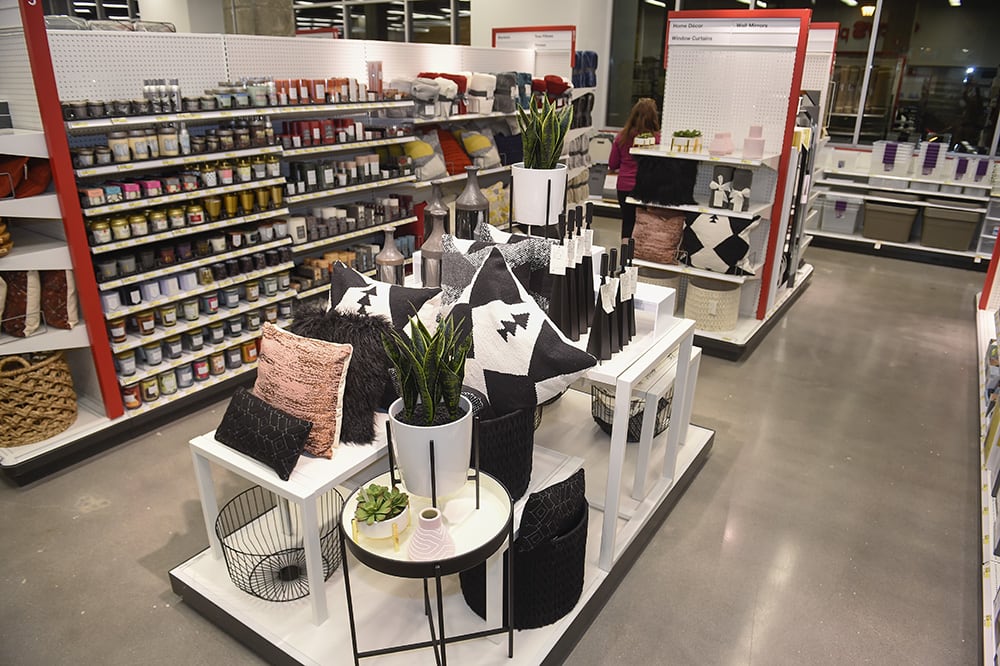 Want to try a brand that's primarily sold online, like Harry's or Native? Target has their products on store shelves, so you can shop and test them right away, without having to wait for a delivery.
But Target isn't just great for shopping cool brands like those mentioned above. In fact, there are dozens of Target-owned brands that include clothing, home goods, and other items. But with so many to choose from, how can you figure out which brands are worth your time? Check out our guide for the best Target brands to shop, so you'll know what to look for and what to skip.
The 18 Best Target Brands to Shop
We've split the best Target brands into categories to make it even easier for you to check out the areas you're interested in. However, the bull's-eye retailer acquires and launches new brands frequently, so this is by no means a comprehensive list. We've called out our favorites for now, but Target's collection of brands will likely continue to grow.
Target-Owned Clothing Brands
A New Day
This clothing brand offers stylish picks that are good for traditional work settings, as well as basics like T-shirts and tank tops that are ideal for layering. The items are designed for women and include the following categories:
Dresses and jumpsuits
Tops
Pants
Skirts
Shoes
Jewelry and accessories
Prices vary based on season and style, which is to be expected. At the time of this writing, dresses and jumpsuits began at $10; tops started around $7; pants, including shorts, were as little as $12; shoes were priced from around $13; jewelry and other accessories started at $6; and skirts started around $23.
All in Motion
Another clothing brand, All in Motion is designed for workouts and active lifestyles. Target offers selections for women and men, but also girls and boys. Whether you're shopping for adults or youths, you can expect to find apparel like leggings, shorts, pants, shirts, tees, and shoes, so you can build an entire activewear wardrobe in one trip.
The All in Motion Target house brand includes both activewear and fitness equipment.
According to Target, the line features performance-ready tech, including moisture-wicking fabrics, SPF 50 protection, 4-way stretch, and secure pockets. The retailer also states that the majority of the All in Motion line incorporates sustainably sourced materials. Prices vary based on the age groups you're shopping for; you can expect items as low as $12 for women and men, and as low as $8 for girls and boys.
Even better, the collection doesn't just include clothing — you'll also find fitness equipment. Look for accessories like towels, face masks, hats, gloves, and socks, but there are also yoga mats, resistance bands, stability balls, hand grips, sliding discs, dumbbells, kettlebells, jump ropes, yoga blocks, and more. If you're shopping for equipment, you can expect a wide range of prices, with lightweight dumbbells costing as little as $4. Expect other items to cost more, including multipacks of socks, masks, and similar products.
Stars Above
This writer can personally attest to the ridiculously comfy items in the Stars Above line. They're advertised as pajamas, but the products are suitable as loungewear, too. The joggers are personal favorites, as they're both cozy and affordable, but this writer considers the Beautifully Soft pajama shorts and pants to be top-notch, as well.
SEE ALSO: The Ultimate Guide to Shopping at Target
And whether you're a cold or hot sleeper, you can find items in this collection to suit your needs. The Beautifully Soft, Simply Cool, and Perfectly Cozy lines make it so there's something to wear all year-round. Count on prices starting as low as $13 or so, but items can be even cheaper on clearance, and can drop to around $7 depending on the product.
Goodfellow & Co
This collection contains a variety of items that let men build casual but stylish wardrobes. Categories include the following:
Jackets
Shirts
Tees
Jeans
Chinos
Swimsuits
Underwear and socks
Shoes
Grooming tools
Scarves, bags, and accessories
Expect prices to start at just $2 for items like lip balms, while accessories like masks and bandanas should start around $4. Watch for clothing items, including tees and tanks, to start around $5 to $6; for underwear and socks to be priced from around $7; and for button-downs to start at $17. Also look for polo shirts from $10, jeans and shorts from $20, chino pants from around $20 to $23, suit pants from $30, and suit jackets from $70.
Universal Thread
Another line of apparel designed for women, Universal Thread boasts dresses and jumpsuits, tops, bottoms, shoes, jewelry and accessories, and adaptive clothing. The collection is made with sustainably sourced denim and knits, according to Target, and features casual styles. Look for dresses and jumpsuits from $12, tops from around $5, bottoms from $15, shoes from $9, accessories from $3, jewelry from $8, and adaptive clothing from $25.
Target-Owned Home Brands
Made By Design
This affordable line of home items includes kitchen and dining products, storage and organization supplies, bedding items, bath products, furniture, decor, and cleaning tools. It also includes a luggage category. Note that not everything on the Made By Design page is part of that collection — some items fall under other Target brands, like Project 62 or Room Essentials.
Target's Room Essentials brand offers budget-friendly items for outfitting your dorm room or new apartment.
Prices also cover a huge range, with the lowest being around 99 cents for a tealight glass plate candle holder. The highest price at the time of this writing was roughly $440 for a rug, but the bulk of the collection is affordable. Made By Design products can be a good way to fulfill home needs without having to resort to cheaply made items that'll fall apart a year later (if you're lucky).
Room Essentials
On a tight budget and need to outfit your dorm room or new apartment? The Room Essentials brand is a good way to do so. It has everything from comforters and comforter sets to sheet sets, blankets, curtains, and even storage tubs and totes. Need some dishes to call your own? You can expect to find a 4-pack of mini plastic bowls for $3 (and in a number of colors!). Plates will likely set you back 50 cents each, as will cereal bowls and 26-oz. plastic tumblers.
Room Essentials items aren't fancy, but you'll be able to snag necessities for less without feeling like you're really compromising. For instance, you can expect to get a 3-pack of stainless steel dinner forks for $1. The same goes for the spoons, and individual cooking utensils like spatulas and serving spoons. Also look for the brand to offer up simple glass tumblers for as little as $1 each.
The items don't stop there. You can score washcloths, 1.8-gallon wastebaskets, and 10-packs of hangers for as little as $2 each. Expect the same amount to also get you iridescent flatware, storage baskets, and even plastic tumblers with a little flair. The brand is a good way to furnish your new space without spending a fortune.
Casaluna
Treat yourself to luxurious-feeling home goods at can't-miss prices with Casaluna. This Target house brand has categories for bedding, bath, fragrance, and other bedding essentials, to help you create a comfy home without breaking the bank. Shop bedding, sheets, and blankets, with prices likely starting as low as $15. Bath options include towels, bath rugs and mats, and shower curtains; expect those prices to start at a reasonable $9.
SEE ALSO: How to Shop and Save on Target Bedding Sets
Looking for fragrances? Casaluna items include room sprays, oil diffusers, and candles, which are priced from around $10. Among the bedding essentials are duvet inserts, pillows, and mattress toppers and pads, so you can make a comfy bed no matter what kind of mattress you have. Expect prices to start at around just $25 for pillows and mattress pads under this brand.
Project 62
Target promotes this home brand as "modern pieces for everyday living." Project 62 encompasses home and wall decor, kitchen and dining products, throw pillows and blankets, candles, bedding, furniture, lighting, rugs, bath items, curtains, and storage. Look for home decor items to start at $5, and for wall decor to start at $15. Expect kitchen and dining items, meanwhile, to be priced as low as $2 each, and that bedding items will start at only $26. Furniture should start at $30, lamps should go from $10, and rugs should be as little as $13. Watch for bath items to start at $20, along with curtain panels for other rooms of the home. Expect accent pieces such as stylish baskets to start around $14.
Project 62 isn't Target's cheapest home brand, but it's still has affordable items and is an easy way to synchronize your home styles.
Threshold
If modern looks aren't your style, you may appreciate Threshold, which Target describes as "casual and classic." It has the same categories as Project 62 — that is, you can find home and wall decor, kitchen and dining products, throw blankets and pillows, candles, bedding, furniture, lighting, rugs, bath items, curtains, and storage. While the categories are the same, though, the styles are very different. For instance, Project 62 wall decor tends to feature a lot of mirrors, but Threshold's wall decor options include things like tapestries and framed prints.
Have you wanted to emulate Joanna Gaines' style in your own home? Hearth & Hand at Target is probably the easiest way to do so.
Shopping the home decor category, you can expect prices to start at $2, while wall decor prices should start at $10. Look for kitchen and dining options to also start around $2, for individual pieces of flatware or things like spice jars and dip bowls. Bedding should start at $7 or so for an organic 300-thread-count sheet set, and you can count on furniture starting out at about $30 per piece, depending on what you're shopping for.
Under lamps and lighting, you can find items for as little as $8, while rugs can go as low as $10. If you need to outfit your bathroom, know that you'll likely find towels for as little as $6, as well as similar prices for things like lotion and soap dispensers. Curtains in this collection can be priced from $20, and if you need storage options, those will probably set you back about $6 each, depending on the style you choose.
Hearth & Hand With Magnolia
Anyone who's watched Chip and Joanna Gaines on HGTV or their own Magnolia Network are likely familiar with Joanna's sense of style. If you've wanted to emulate that look in your own home, Hearth & Hand at Target is probably the easiest way to do so. Prices can start at $2 for things like greenery, $5 for mugs, $6 for fragrances, and around $17 for decorative pillows.
Hearth & Hand's page is also laid out a bit differently than other Target brand pages. Rather than several categories at the very top, Hearth & Hand's page has new arrivals, outdoor activities, everyday gifting, storage, and bathroom. However, scroll further down and you can shop things like Joanna's Favorites, which can include everything from fire pits to record player cabinets, puzzle boards, and candles.
The main page also features options for shopping dinnerware, as well as tableware, kitchen items, home decor, pillows and throw blankets, fragrances, and wall decor. If you scroll down even further, you can find categories for furniture, greenery, rugs, bedding, and paint and hardware. With such a wide range of products, it's no surprise that prices cover an equally wide stretch. You can spend as little as $2 for a piece of faux greenery or as much as $450 for a rug. And of course, a multitude of products and price points lie in between.
Target-Owned Grocery Brands
Longtime Target shoppers know about Market Pantry and Archer Farms, two of the earliest grocery brands from the bull's-eye retailer. The lines have everything from bacon and condiments to deli sides, frozen foods, and grab-and-go meals. However, two recently introduced lines are getting more attention.
Good & Gather
Target touts its new flagship food brand as having "high-quality, great-tasting food and beverage products, all at affordable prices." According to the retailer, products under the Good & Gather label have no artificial flavors, synthetic colors, artificial sweeteners, or high-fructose corn syrup. Select products could also be organic, non-GMO, kosher, or gluten-free, as well.
SEE ALSO: What to Buy at Target: 10 Things Not to Miss When You Shop
Categories under Good & Gather include meat and seafood, frozen foods, dairy, produce, deli, snacks, beverages, sauces, marinades and spices, and pantry essentials. This writer can vouch for the line's excellent hot cocoa mix, which comes in a variety of flavors. The Double Chocolate can be a great addition to coffee, but this writer considers all the flavors to be equally delicious on their own (when made with milk, of course). Aside from the hot cocoa, items like fruit snacks and baked oat bars make nice low-calorie snacks you can feel good about.
Favorite Day
Shoppers with a sweet tooth will find plenty to love in the new Favorite Day Target store brand. Choose from ready-made baked goods like frosted sugar cookies, brownies, and apple fritters, as well as trail mixes, gourmet breakfast breads, and bags of gummy candies. There's also a significant selection of frozen desserts, including a number of flavors of ice cream, creme brûlée, tiramisu, and macarons. You can also find chocolate-coated ice cream bars in a variety of flavors, as well as ice cream sandwiches, which made Wirecutter's list of the best ones.
The brand doesn't end there either. Shopper have plenty of other options for gourmet candies and even things like ice cream toppings. If you have a craving, odds are something in the Favorite Day line can satisfy it.
Target-Owned Miscellaneous Brands
Hyde & EEK! Boutique
While we saw some Hyde & EEK! Boutique items available on Target's site, most of the products likely won't pop up until closer to Halloween. Hyde & EEK! is the bull's-eye retailer's line of spooky products, and they usually come in a few different styles. You can find fun decorations like this trick-or-treat sign, but there are also chic spooky decorations like this shatterproof wreath, for those who want a more grown-up haunted vibe.
Watch for Hyde & EEK! Boutique products to show up every year by late August or September.
Watch for the Hyde & EEK! line to make its appearance every year by late August at the earliest; your local store might not have items until September. Either way, it should give you a good jump on shopping for the spooky season.
Wondershop
You can find some Wondershop items online even if the holidays aren't close. This is the Target-owned brand for winter holiday products, and while you may find a mishmash of random items any other time of year, the selection goes way up when November begins. You can expect tons of decorative elements, including things like trees and stockings, but also gingerbread houses, festive garlands, and small gifts perfect for exchanging with friends and family.
Up & Up
This is Target's generic brand, and it encompasses a little bit of everything. Diapers, baby wipes, cleaners, eraser pads, cotton swabs and balls, toilet paper, paper towels, facial tissues, soaps, over-the-counter medications, toothbrushes, aluminum foil — if you can think of it, there's a good chance Target's Up & Up brand has a version of it. And the prices are nothing to sneeze at either; they start as low as 50 cents normally, but can drop even further when products are on sale.
Boots & Barkley
Despite the name, this pet line actually has items for both dogs and cats. Products include beds, toys, leashes, collars, and even automatic feeders and waterers, as well as regular pet bowls. There are a ton of items to choose from — at the time of this writing, more than 250 results were available to shop. And prices are reasonable; expect them to start at only $3, while the most expensive items (pet beds) should be around $50.
SEE ALSO: When Do Target Christmas Decorations Go on Sale?
Bullseye's Playground
Some stores may call it the Dollar Spot, others may call it Bullseye's Playground — whatever it's called in your local Target, it's worth checking out.
The items are typically seasonal in nature. For instance, earlier this summer there were small planting kits for things like mint, rosemary, and basil. Each one was $1 to $3, depending on the container, and included everything needed to start your own little herb garden, one plant at a time. Bullseye's Playground also often has faux plants, if you like to create your own arrangements, as well as items like 3-packs of candles for $9 and 10 foam pumpkins for only $10. There are also usually jars, seasonal signs, and little items that are perfect for goody bags.
Ready to shop? Check out the best Target deals available now!
---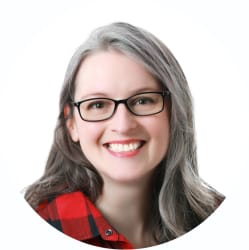 Senior Staff Writer/Consumer Analyst
Julie's work has been featured on CNBC, GoBankingRates, Kiplinger, Marketwatch, Money, The New York Times, Real Simple, US News, WaPo, WSJ, Yahoo!, and more. She's extolled the virtues of DealNews in interviews with Cheddar TV, GMA, various podcasts, and affiliates across the United States, plus one in Canada.
DealNews may be compensated by companies mentioned in this article. Please note that, although prices sometimes fluctuate or expire unexpectedly, all products and deals mentioned in this feature were available at the lowest total price we could find at the time of publication (unless otherwise specified).