How to Shop a Target Patio Furniture Sale
Start with outdoor furniture, but don't forget about fire pits, decor, and grills if you want to get your backyard summer-ready.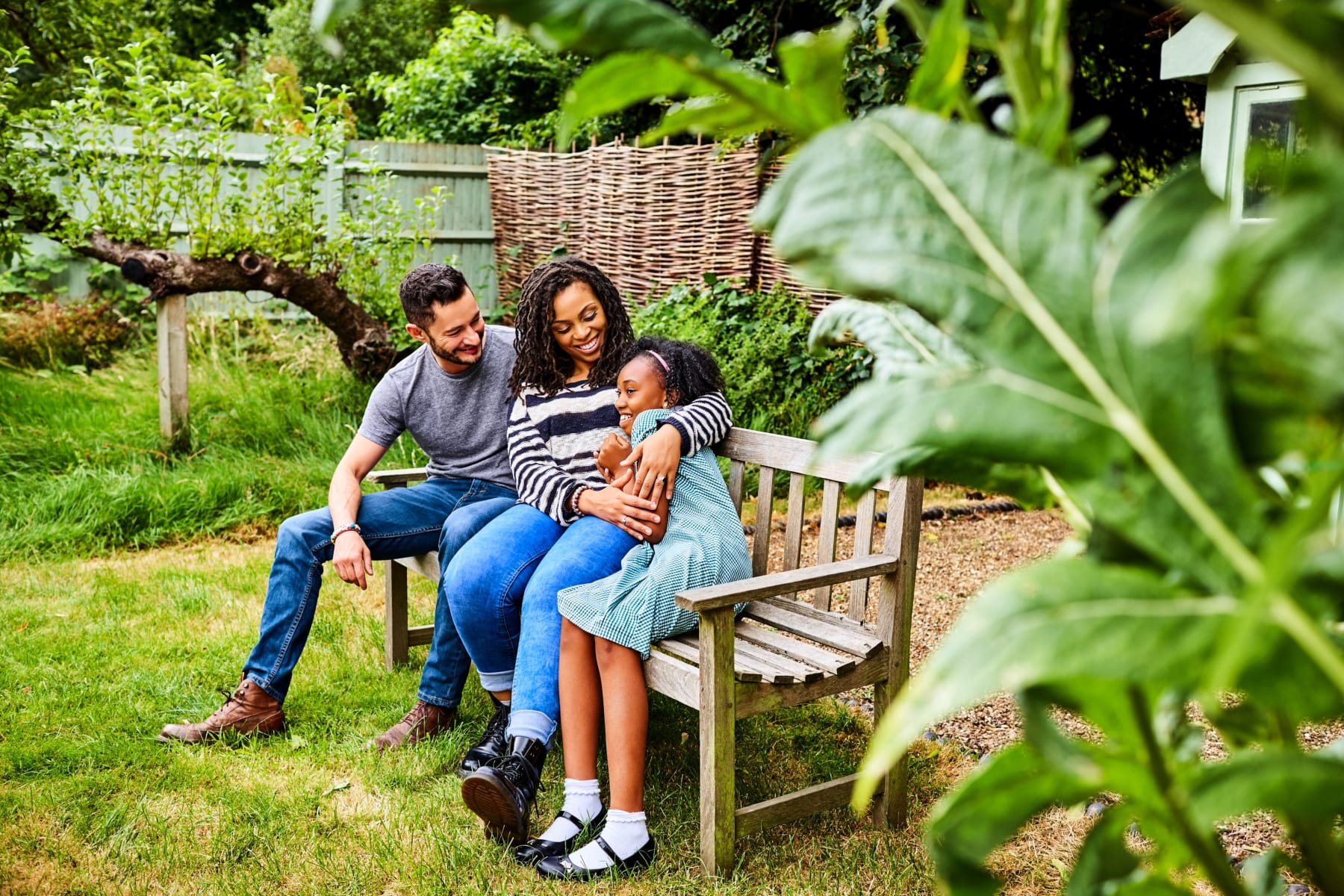 Furnishing your backyard with comfy patio sets ensures that you can spend long hours outside relaxing and entertaining. It's not all about furniture either — other items let you round out your oasis and create a laid-back atmosphere you can enjoy year-round. However, you don't want to have to spend a fortune outfitting the area — and that's where Target comes in.
It's well-known that many people walk into the bull's-eye retailer with plans to buy one or two things, then leave with a cartful instead. This is largely due to Target's vast selection of products, and among them are tons of outdoor items. Keep reading for our guide on how to shop a Target patio furniture sale, so you can get tips on the items to look for and ways to save.
How to Shop a Target Patio Furniture Sale
The best place to start when getting your backyard summer-ready is with patio furniture. Selecting a set might seem easy, but in addition to finding items that you like, you'll also have to consider materials, cleaning requirements, and if you have a place to store the furniture in the offseason.
Target lets you shop patio furniture by style, price, material, and even the amount of space you have available.
Shopping a Target patio furniture sale is a great way to revamp your outdoor seating, just based on the wide selection of patio pieces available. From full sets starting at only $125 to chairs from $20 each, looks that'll fit your budget should be easy to discover. Feeling overwhelmed? The bull's-eye retailer makes it simple to shop certain styles, if you prefer — choose from looks like neutral, coastal, boho, contemporary, classic, midcentury modern, and farmhouse.
If none of those sound appealing, though, don't despair! Target also lets you shop by other factors, too, including price and material. Prefer a classic look? Check out their wicker or aluminum offerings. Think a sleek, modern approach is the way to go? Have a look at the steel or wood selections. And if you're searching for a particular piece, you can shop by product categories, too — think daybeds, chaise lounges, hammocks and swings, benches, and more. You can even peruse items that are ideal for small spaces, should you have a limited amount of square footage to work with.
If you choose patio furniture that you can utilize year-round, you might want to consider purchasing a fire pit, as well. It's an excellent addition in the summertime for activities like toasting marshmallows and camping out in the backyard. And in the cooler months, a fire pit is a solid way to stay warm while enjoying the outdoors. Target has plenty of fire pits to choose from, so the odds are high you'll find a piece to fit your style and needs. Shop by fuel type — gas or wood-burning — or opt for entire patio sets that include a fire pit. Alternatively, you can get patio heaters, if you'd rather stay cozy without worrying about maintaining a fire.
SEE ALSO: The Best Patio Furniture: How to Buy Outdoor Pieces That Last
One type of product that might not sound like patio furniture but definitely fits the bill is patio bars and carts. If you're planning to entertain outdoors this summer, a patio bar or cart can determine how often you have to restock items. For instance, Target has some bar carts that actually include a cooler, which you can stock with ice and your favorite canned or bottled beverages. That means fewer trips inside for you and your guests. Additionally, there are stylish options constructed with materials that can withstand the elements all year long, so you can use them for entertaining in any season.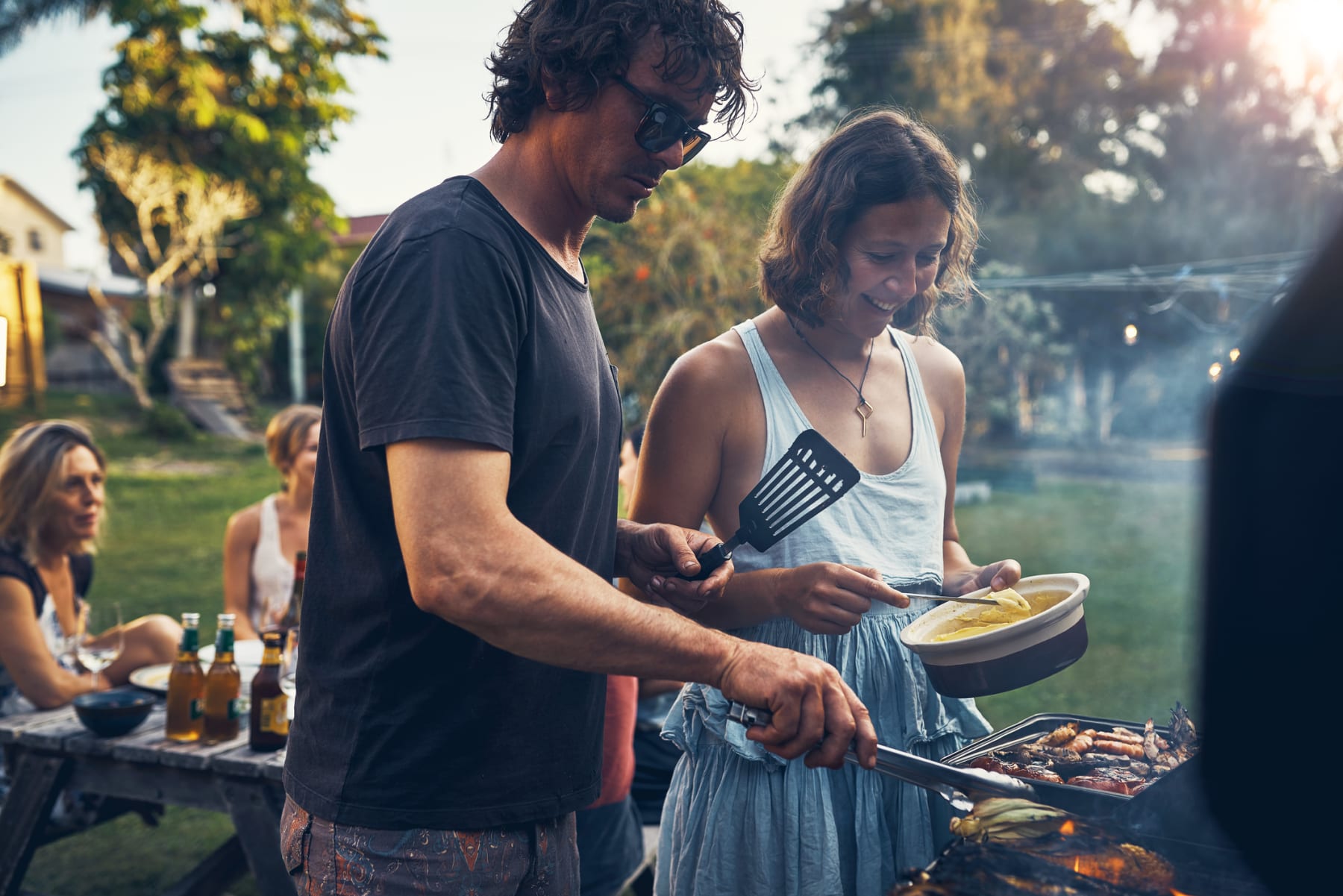 How to Get the Rest of Your Backyard Summer-Ready at Target
Outdoor Decor
Once you've chosen the centerpieces, you can accentuate your backyard oasis with other Target items. Want to create a relaxing and cozy atmosphere in the evenings? Check out the retailer's outdoor lighting section, where you'll find incandescent and LED lights to create a laid-back but chic setting. It's not just about the lighting, though — you'll want to carry that cozy feeling further with pillows and rugs that complement your furniture picks.
Water Toys
Entertaining children can be a challenge at the best of times, but it's perhaps even harder in the summer if they're stuck at home day after day. If you have room in your backyard, it's worth looking to Target for options to keep the kids occupied. Hot summer days beg for water toys, and the bull's-eye retailer has plenty of those to choose from.
SEE ALSO: How to Buy an Above-Ground Pool
The big box chain gives you a couple of different ways to shop for water fun. For instance, you can shop by age groups, including the following:
0-24 months
2-4 years
5-7 years
8-10 years
11-13 years
14 years and older
Prefer to shop by category instead? Check out ones like dive toys, play sprinklers, and water slides, among others. Prices vary, but you can find items for as little as a buck. At the time of this writing, we saw a beach ball for $1, wind-up water toys for $2, and a splash bombs 4-pack for $3.
Grills
Another backyard must-have for many homeowners is a grill. A Target patio furniture sale might not seem like the right time to shop for these outdoor cookers, but at times they'll be included in the discounts, along with other backyard-themed options.
However you prefer to cook, Target has you covered. Whether you like charcoal or pellet/combo models, you'll have a variety of options to choose from. And if you side with Hank Hill on the purity of propane, you can go for a number of gas grills, as well. And don't forget the accessories! Pick up the tools you need, plus covers and even pieces of outdoor cookware.
Gardening Supplies
If you're trying to create a lush backyard escape, then odds are you want plants to play at least some part in the setup. Target might not offer the same amount of greenery you'd see at your local nursery, but you can still cultivate your hobby with their gardening items.
Grow kits can help you get started with gardening, and they also make excellent seasonal activities for kids!
Shop the plants section to pick out flower bulbs, tubers, kits, and seeds. Want to grow a garden you can use in your cooking? Target also has herb kits and seeds. And if you'd rather start with live plants, there are plenty of those, too — check out flowers, fruits, grasses and vines, herbs, houseplants, trees, and shrubs.
Another great section to check out is the grow kits, as these can help you get started when you don't know where to begin. They also make excellent seasonal activities for kids! These aren't limited to the Chia Pets from your childhood either. You can find kits for things like watermelons; lavender; mushrooms; aloe; beans; herbs like basil, mint, and thyme; and even a bonsai.
In addition to plants, Target sells other necessities for gardening. Does it have potting soil? Of course! But also, you can get decorative landscaping elements like stepping stones, bridges, edging, fences, and gates. Even arbors are available, should you decide to create a gorgeous green entrance to your backyard oasis.
Tips for Saving on Patio Furniture at Target
Target is an easy store to shop and has plenty of affordable options across its many aisles. However, just because the retailer has great prices doesn't mean you should pay the full amount. There are a number of ways to save even more on patio furniture and other backyard items when you shop at the bull's-eye.
Use Your RedCard
Do you have a Target RedCard? If so, it should probably be your default payment method for the bull's-eye retailer. You'll receive 5% off for every purchase you make with it in-store and at Target.com. That might not sound like much, but it can definitely add up. The card boasts other benefits, as well, including no annual fee, free 2-day shipping on many items, RedCard exclusives, and an extended return-and-exchange window.
SEE ALSO: The Ultimate Guide to Shopping at Target
All of this means you can shop for patio furniture early in the week, and even if you can't pick up the items at your local store, they should be delivered to you before the next weekend. And that puts you even closer to crafting your backyard escape.
If you don't have a RedCard, it's easy to get one. You can apply for a credit or debit version, both of which carry the same benefits, with a couple of notable exceptions. The debit version gets linked to your checking account, and you can also use it to withdraw up to $40 in cash at checkout. Other than that, the two cards are essentially identical.
Shop More Than the Target Patio Sales
A Target patio furniture sale isn't the only event you should look for if you want to save on outdoor items. Also watch for Target sales of all kinds that might include home items; these events can happen pretty regularly at the retailer. For instance, individual brands of patio furniture could go on sale at any time. We've seen seasonal offers pop up in March, April, May, June — even October. But if you don't want to constantly watch for these discounts, you can count on events to offer up savings worth checking out.
Watch for patio furniture and other garden items to be included in sales around Memorial Day, the 4th of July, and Labor Day.
Watch for patio furniture and other garden items to be included in sales around Memorial Day, the 4th of July, and Labor Day. These are huge events for the bull's-eye retailer, and they usually encompass a variety of items, with discounts falling anywhere from 20% to 30% off. Keep an eye out for particular brands to go on sale later in the year, as well. For instance, in October 2020, we saw Target offer up to 40% off Christopher Knight Home outdoor furniture.
Join Target Circle
It seems like nearly every store or restaurant has a loyalty program, but they're not all created equal. One of the best ones has to be Target Circle, though. It's free to join, and not only will you see new offers every week, but you'll also receive deals catered specifically to you and your shopping habits. Summer and fall are particularly good times to keep an eye out for Target Circle deals related to products like patio furniture, grills, and items for backyard fun. If you join before you start stocking up, then you'll increase the chances of being served special offers to help you save extra on other outdoor purchases.
SEE ALSO: How to Shop and Save on Target Bedding Sets
You'll receive the biggest bang for your buck using Target Circle if you're a regular shopper at the bull's-eye retailer. But even if you don't visit every week (or day, no judgement!) you can still find excellent savings. Purchase a particular brand of a product a couple of times, for instance, and you could see an offer for a certain percentage off that brand in no time. I've experienced it with nail polish, wherein I purchased one brand two times and then received a Circle offer for 15% off.
Additionally, you don't even necessarily have to make the purchase; rather, go into your Circle account and save any offers you might be interested in. Even if you don't use them, there's still a chance you'll see similar deals funneled into the "For You" section, which will make it easier to sift through all the savings. And there are tons of discounts — at the time of publication, we saw 580 Target Circle offers. That's a lot to go through individually. But by curating the ones you're most interested in, you can zero in on just those each week, and spend more time saving and less time browsing.
Ready to shop? Check out the latest garden deals now!
---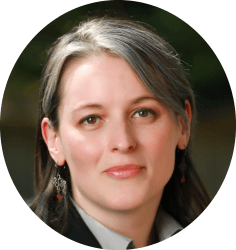 Senior Staff Writer/Spokesperson
Julie's work has been featured on CNBC, GoBankingRates, Kiplinger, Marketwatch, Money, The New York Times, Real Simple, US News, WaPo, WSJ, Yahoo!, and more. She's extolled the virtues of DealNews in interviews with Cheddar TV, GMA, various podcasts, and affiliates across the United States, plus one in Canada.
DealNews may be compensated by companies mentioned in this article. Please note that, although prices sometimes fluctuate or expire unexpectedly, all products and deals mentioned in this feature were available at the lowest total price we could find at the time of publication (unless otherwise specified).