What to Buy at Target: 10 Things Not to Miss When You Shop
From exclusive brands to celebrity collabs, here are the items to aim for at the bull's-eye retailer.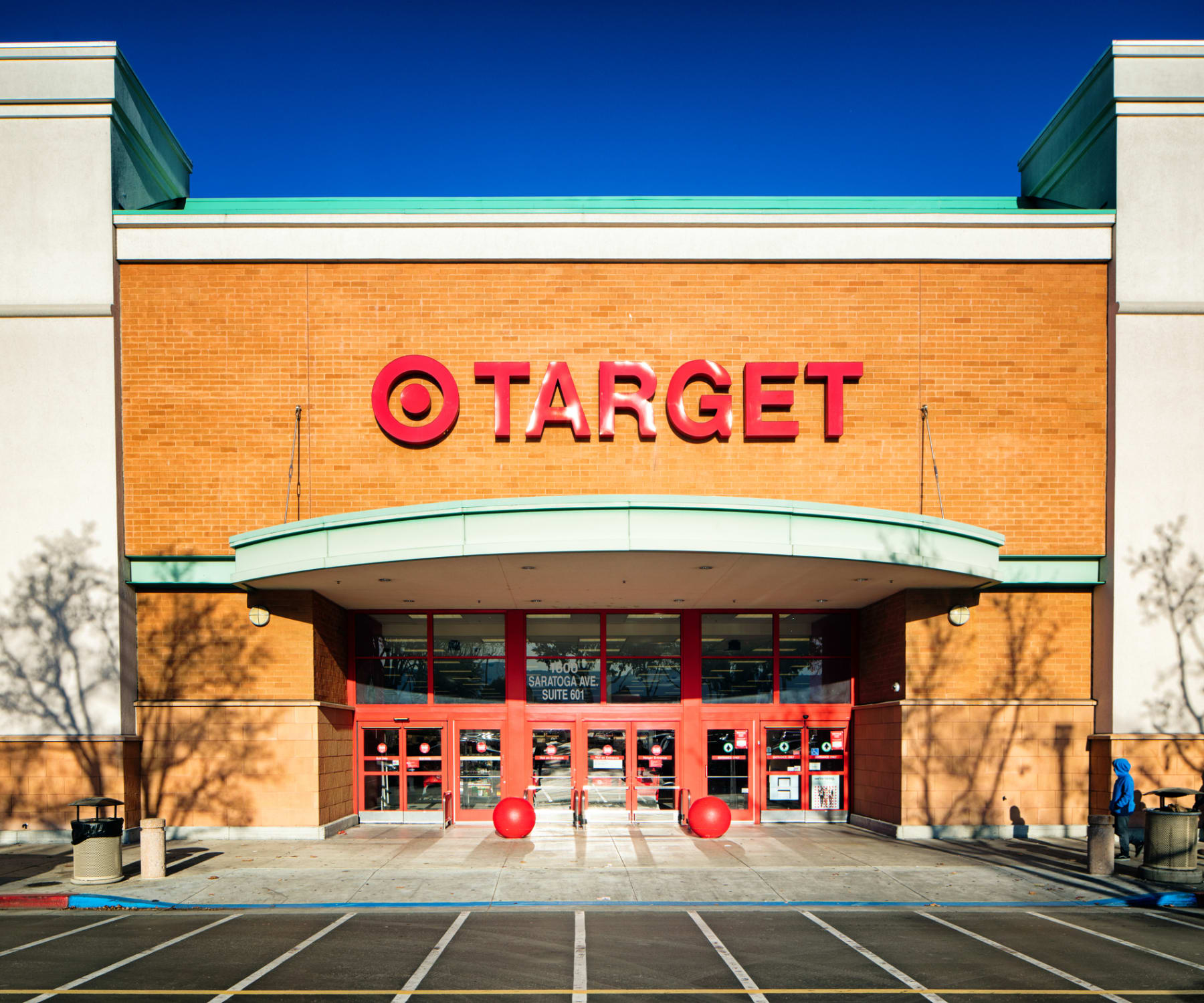 It's easy to stop by Target for one or two things, then end up leaving with a cartful of items. With affordable prices, exclusive brands, and nearly anything you might need, the bull's-eye retailer is an easy 1-stop shop. But while it can be tempting to stock up on everything, there are some items you absolutely shouldn't miss.
If you're curious about what to buy at Target, check out our Target buying guide below. We've covered 10 categories that feature consistently great buys, and why you can't go wrong filling your cart with these items.
The 10 Best Things to Buy at Target
Health and Beauty Items From Online Brands
If you've ever casually scrolled through your Instagram or Twitter feeds, you've probably seen ads pop up for interesting-sounding health or beauty products. But ordering online — especially from a brand you might not be familiar with — may not feel like the most secure way to shop. Fortunately, when it comes to certain digital brands, you can easily try them out at Target first. Here's a sampling of what's available:
Target offers razors, deodorant, and other items from digital brands like Harry's and Native.
Function of Beauty
Have you heard of the custom hair care company Function of Beauty? Well, now you can try it out by picking up their products on your next Target run. The brand offers customized hair care items through their own website, but if you just want to give them a try without too much of an investment, you can buy shampoo and conditioner bases for your hair type at Target. Then you just select up to three boosters, add them to the shampoo or conditioner, and experience custom hair care. Four bases are available to choose from. Target sells 10 boosters, as well, and you can bag the full collection for less than $30.
Harry's and Flamingo
If you've ever listened to a podcast, odds are you've heard an ad for Harry's. Check out the Harry's selection at Target if you just can't wait to try their razors and shaving products. Plus, if you want to see their Flamingo line for women, Target has several items from that brand, as well. Get razors, shaving creams and gels, and wax strips to try immediately, so you don't have to wait for delivery.
Native
Native is another online brand you can shop at Target, rather than waiting for their items to arrive on your doorstep. Known for fun and untraditional scents like Coconut & Vanilla, Lavender & Rose, and even Pumpkin Spice Latte, Native promotes itself as a cleaner brand of personal care that's aluminum- and cruelty-free, as well as vegan. If you think Eucalyptus & Mint sounds like your perfect deodorant scent, head to your local Target to pick up your first stick.
Good & Gather Food
Target's flagship food brand might sound like a mouthful, but at least it's a mouthful you can feel good about. The bull's-eye retailer points out that the Good & Gather line of products is free from artificial flavors and sweeteners, synthetic colors, and high-fructose corn syrup. Additionally, it's supported by a money-back guarantee and covers major product categories, including the following:
Kids
Organic
Seasonal
Signature
Even better, the Good & Gather brand has everything from dairy products and produce, to ready-made pastas and meats, to granola bars and sparkling water. This brand makes it easier to shop with confidence: you'll know what isn't in your food, but also that you can expect luxurious taste at an affordable price — as evidenced by any of the flavors of Good & Gather hot cocoa; you can generally find a box of it for around $5.
Bedding
Considering the variety of home items you can find at the bull's-eye retailer, it should be no surprise that bedding sets are one of the best things to buy at Target. You can purchase everything from quilts, to comforters, to duvets, not to mention throw blankets and weighted blankets. Target is one of the easiest places to shop Twin XL sheets, too, which is the common size used for dorm beds.
SEE ALSO: How to Shop and Save on Target Bedding Sets
You'll have a variety of materials to choose from, whether you need something cozy for cold winter nights, or a light layer for hotter temperatures. Additionally, Target often has great prices, but when they're on sale, these bedding items are even better. Look for Twin-size bedspreads to be as low as $25, for instance. Want Queen-size sheets? You could find those for as little as $8, and if you need something bigger, King-size comforters can cost just $35.
Dollar Spot Items
You may have seen the memes about visiting Target for one thing and leaving with a cartful of items. (No judgement — we're all guilty of it to some degree!) Fortunately, if you hit up the Dollar Spot, you can at least leave with a cartload of products that won't break the bank. This little section of the store is perfect for picking up seasonal items, whether it's a cute wooden sign to welcome spring or a stemless wine glass for Halloween that says "I'm here for the boos." And considering items can cost as little as $1 each, it can be super easy to pick up a little something to decorate your shelves or desk for the season.
You can even shop the Dollar Spot online, though it goes by Bullseye's Playground if you're on the website. You should be able to find the same products you'd see in your local store, but you might have even better luck shopping online. For instance, at the time of publication, it's several months past Halloween. And yet you can still find fall decorations in Bullseye's Playground, like an 8-piece suede pumpkin set or an 8-piece set of spooky drink glasses for $8, or a 4-pack of Halloween foam pumpkins for $12.
Natural Cleaning Products
The last decade or so has brought a big shift to using natural cleaning products, whether consumers are worried about chemicals around their kids or pets, or just want to use items that are more environmentally friendly. But it's no secret that these natural cleaners can sometimes be much more expensive than standard products. Fortunately, getting these items at Target can help you save some green in more ways than one.
Watch for offers on natural cleaning products that give you a discount for purchasing multiple items.
A decent selection of brands is available, so there's bound to be something that will appeal to your budget, as well as your needs. For example, you can shop items from J.R. Watkins, Method, Mrs. Meyer's Clean Day, and Seventh Generation, among others.
In addition to big brands, you can also find excellent prices. At the time of publication, we saw products for as little as $1.89. Additionally, if you shop when the natural cleaning items are on sale, you can stock up for even less. These offers may require purchasing multiple products. You could get three for a flat price, and that'll save you at least a couple of dollars over buying separately.
Designer and Celebrity Collab Collections
Target is no stranger to collaborations. In fact, the retailer has done so many that in 2019, it celebrated 20 years of partnering with designers and celebrities to bring shoppers fashionable finds at affordable prices.
One of the most popular collaborations has to be the Hearth & Hand with Magnolia line from Chip and Joanna Gaines, of Fixer Upper fame. If you're looking to outfit your home in farmhouse chic style, look no further than this collection. You can find items for practically any room in your house, ranging from cozy throws and bedding, to dining and decorative items, to Magnolia Home-branded paint and hardware.
Target also does seasonal collaborations with influencers, offering exclusive items for shoppers to pick up and integrate into their own living spaces. For instance, at the time of publication, the bull's-eye retailer had a collection of Threshold products designed with Shea McGee, the Instagram influencer behind Studio McGee. These collections make it easy to refresh your entire home with a cohesive look, without having to put together different themes on a room-by-room basis.
Furniture
Speaking of products for the home, furniture is another top buy at Target. The great thing about shopping at Target is that you can find items that fit every budget. Cash-strapped college student? Shop the Room Essentials brand for shelves, freestanding closets, bedroom furniture, TV stands, and even storage ottomans. Most items tend to fall under $100 each, while some of the larger pieces can go up to $150, and even fewer top out around $340.
SEE ALSO: What to Buy Every Month of the Year in 2021
Even if you aren't working with a low budget, Target still has plenty of furniture options to shop. The Threshold line is a more premium brand of products, and while prices are definitely higher, that doesn't mean you'll be spending a fortune overall. If you're looking to slowly update your older, worn-out pieces, the Threshold line can provide affordable upgrades that won't make you suffer from buyer's remorse.
Activewear
Whether you want to actively work on getting fit or just embrace the athleisure trend, shopping for activewear at Target is an easy choice. Target has its own line of men's and women's activewear under the All in Motion brand, but other brands are available, as well. With soft items and seamless picks, the activewear is made to be comfortable enough to wear during a workout, or just while lounging around.
Regardless of what brand you buy, starting prices are typically reasonable. For instance, sale prices on women's gear were as low as $7 at the time of publication, but even products at regular prices started around $12. Men's activewear, meanwhile, started at $5.40 on sale at the time of publication, or $6 at regular prices.
Seasonal Items
No matter what your favorite season is, you're sure to find something at Target to help you celebrate. The retailer has tons of seasonal offerings, from decor and treats for Halloween and winter holidays, to treats and gift suggestions for Valentine's Day, Mother's Day, and Father's Day. Target even offers recommendations for events such as the Super Bowl, featuring savings on items like small kitchen appliances that are perfect for a game-day party.
Target's seasonal selections are usually easy to find on their website and spot in-store.
Even better about these seasonal selections is that they're usually easy to find on the Target website, and pretty simple to spot in-store, as well.
Special Offers
Target rewards you for stocking up. Every week, there seems to be at least one category where if you buy a certain amount or a specific number of items, you'll receive a gift card as nice bonus. Past offers have included the following:

Purchase $100 in select baby items and receive a $20 gift card
Purchase two Vicks or Theraflu medicines and receive a $5 gift card
Purchase four beauty or personal care items and receive a $5 gift card
Additionally, shoppers can take advantage of special offers by joining Target Circle. The store's loyalty program is free to join, and provides offers tailored specifically to your purchasing, in addition to general deals everyone can shop. At the time of publication, a Circle offer for everyone was 15% off select hair care brands. Individuals can see select deals noted as "Offers for you" in the app under Target Circle, and add those to their account. As long as you scan the app when you check out, Target will note your purchases and provide relevant savings for your needs.
Readers, what can you buy at Target without fail? Do you have any favorite items? Let us know in the comments below!
---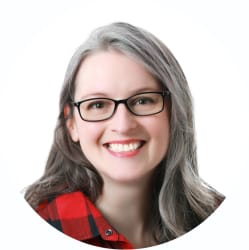 Senior Staff Writer/Consumer Analyst
Julie's work has been featured on CNBC, GoBankingRates, Kiplinger, Marketwatch, Money, The New York Times, Real Simple, US News, WaPo, WSJ, Yahoo!, and more. She's extolled the virtues of DealNews in interviews with Cheddar TV, GMA, various podcasts, and affiliates across the United States, plus one in Canada.
DealNews may be compensated by companies mentioned in this article. Please note that, although prices sometimes fluctuate or expire unexpectedly, all products and deals mentioned in this feature were available at the lowest total price we could find at the time of publication (unless otherwise specified).