The 11 Best School Supplies to Buy at Target in 2021
Shop everything from folders and filler paper to binders and writing utensils, with some costing less than $1 each!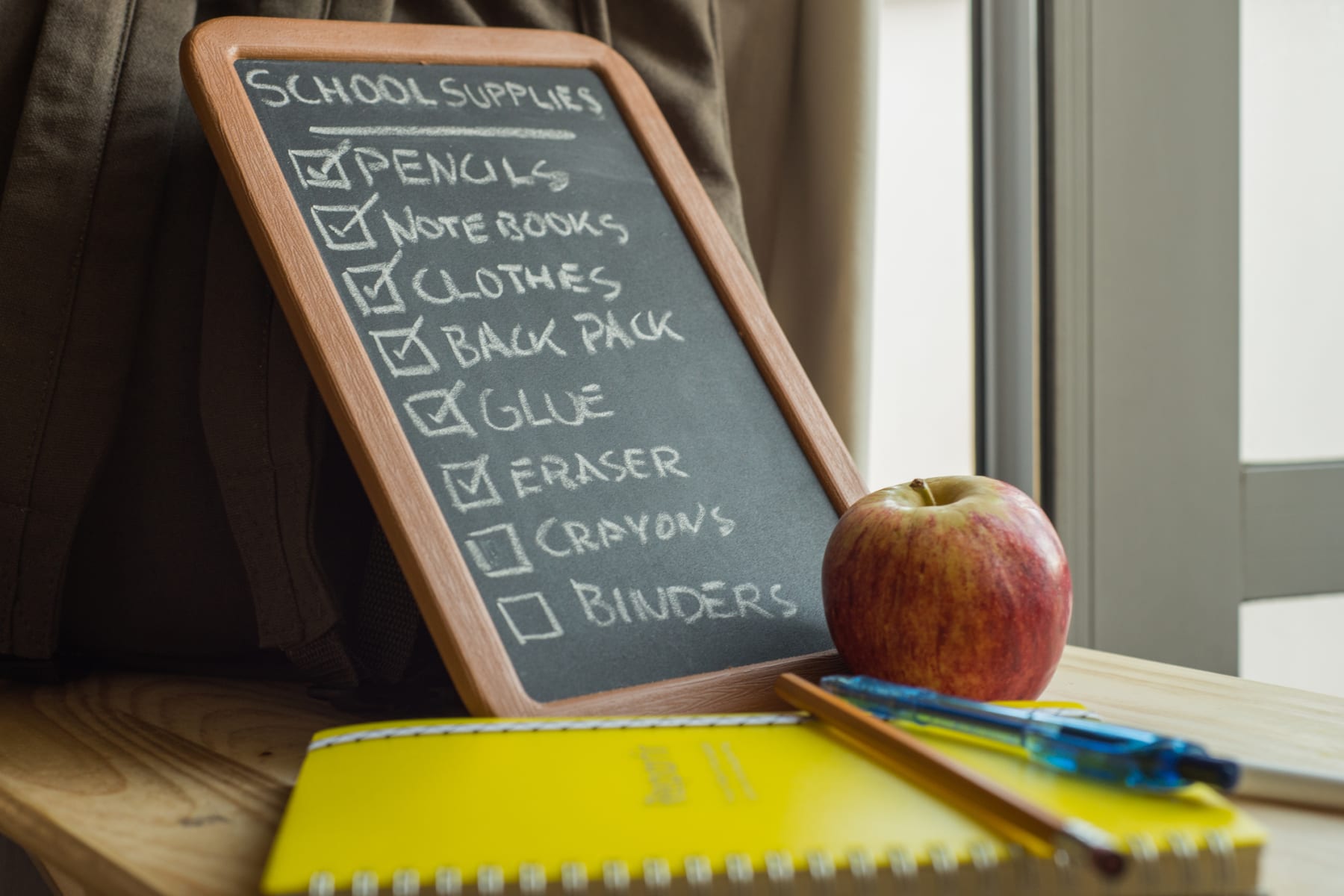 Back to School season can be stressful for both kids and adults — especially in 2021, when many students are preparing to return to in-person schooling for the first time in more than a year. But parents can lessen that stress when shopping for school supplies. Target is an excellent store to do all your Back to School shopping, from buying breakfast options for busy mornings to getting snacks to go with lunch. And of course, you can shop all the best school supplies to get your Back to School shopping done in one trip.
Check out our guide to the best Target school supplies to buy, whether you shop long before the sales begin or during the Target Back to School 2021 event.
The 11 Best School Supplies to Buy at Target
Folders
Pocket folders are a necessary school supply for many students, especially younger ones. You can generally choose between plastic or paper folders, and they're one of the most affordable school supplies you'll find. This is good news for savvy shoppers, as kids often need at least one folder for every subject, and at Target, you can expect at least a handful of options to cost less than $1 each. In fact, if you shop Target's in-house Up & Up brand, you can expect to pay as little as 55 cents per folder — and that's the list price.
Obviously, the most affordable options will be plain folders that come in single colors like blue, red, green, yellow, and black. However, if you want items that speak to your child's personality, those are also available! Folders with cute designs or messages could cost as little as $1.59 each.
Filler Paper
Whether you need it for the folders mentioned above or for binders, filler paper is another must-have school supply. You can shop a variety of different brands online, including Five Star, but Target's own Up & Up brand is a more affordable option. You can find 100 sheets of paper for only $2.99 a pack, which comes out to 3 cents per sheet. And since the packs come in college-ruled, wide-ruled, and quad-ruled types, you're sure to find exactly what you need.
SEE ALSO: The Ultimate Guide to Shopping at Target
Speaking of binders, you can expect to see these kinds of prices for them:
1" binders for as little as 99 cents each
1.5" binders for $3.89
2" binders for $4.39
3" binders for $8.99
4" binders for $12.49
Pencil Cases
Whatever their ages, most students could probably use a pencil case. They often have to keep track of multiple writing utensils, and whether they prefer a bag or a box, they can benefit from investing in a case of some kind.
The bull's-eye retailer offers a ton of options online, with prices as low as $2.99. If you're shopping for this item in-store, you might have a more limited selection, but you won't be entirely out of luck. A basic Five Star pencil bag will only set you back around $5 or so, and could last through several years. But if your kids want something that shows off their personality a little more, those types of pencil cases are available, as well. And these cases typically only cost a buck or two more than the standard Five Star ones, so they won't break the bank.
Writing Utensils and Accessories
Even if you purchased a box of 100 pencils or pens for the last school year, there's a chance you'll need more now — especially if your family has a tendency to lose these things. Fortunately, Target has you covered with every type of writing utensil you can imagine.
Want to save on pens at Target? Try buying bigger packs of these writing utensils.
Shop pencils for as little as $1.19 for a box of 24. That amounts to a cost of 5 cents per pencil. Need a sharpener to go with them? Target has those for as low as 49 cents. And if you prefer mechanical pencils, we saw those start at $1.89 for an 8-count package.
Looking for pens? Shop all the major styles, including ballpoint, felt tip, rollerball, gel, specialty (think gel pens or fountain pens), and even erasable pens. If you're shopping in-store, expect a 10-count pack of Bic Xtra Life pens to set you back around $1.89, which is about 19 cents per pen. You can save by buying bigger packs, though. For instance, at the time of this writing, a 20-pack of Paper Mate blue pens was only $2.69, which works out to 13 cents per pen.
Glue
Glue is less likely to come into play for older students, unless they need it for projects. If you're shopping for younger kids, though, you can take advantage of Target's Up & Up brand for super-affordable basics. At the time of this writing, a 4-ounce bottle of washable school glue was only 85 cents, while a 2-pack of "Disappearing Purple" glue sticks was only 99 cents. Do you want name brands? Then you can expect to pay a little more, but not much. For instance, a 4-ounce bottle of Elmer's school glue was 99 cents, while a 2-pack of Elmer's glue sticks (also "Disappearing Purple") was only $1.19.
Target carries a number of other types of glue, as well. You can find clear glue, metallic colors, even glowing glue slime kits, for example. And if you need a ton of glue? Target has that, too — you could get 1 gallon of Elmer's for $10.89 at the time of this writing.
Planners and Calendars
Yes, many of us keep all of our assignments and appointments in our phones, but some folks actually prefer paper. Or maybe they prefer a combo of paper and tech. Either way, Target has you covered with wall calendars, planners, and desktop calendars. Shop spiral-bound planners for as little as $7.99, but be sure to pay attention to the description. Some are academic, while others are just standard yearly planners, so you'll want to make sure you get the one you need!
SEE ALSO: What to Buy at Target: 10 Things Not to Miss When You Shop
If you're looking for more traditional calendar setups, both wall and desktop versions start around $6 or $7. More personality-driven designs or colorful options could cost more, but none of them should drain your entire Back to School budget.
Backpacks
With kids heading Back to School in-person, there's a good chance many will need new backpacks. Target makes it easy to shop for a backpack online by offering categories based on ages, like toddler and preschool, elementary, middle school, high school, and college. However, if that feels too overwhelming, you can also shop by budget, with categories for under $25, under $50, and backpack sets all available, as well. Need a specific type of bag? Target has those categories, too, including those for items like clear backpacks, laptop backpacks, and messenger bags.
Lunchboxes
Along with a new backpack, there's a good chance your kids will need new lunchboxes, as well. Shop online by style, such as classic style, dual compartments, totes, and bento boxes. Or opt to shop by design, including solid colors, prints and patterns, characters, and sports teams. Plus, you can shop budget-friendly options under $10, as well as full bag and box sets.
Markers, Crayons, and Colored Pencils
Crayons, colored pencils, and markers comprise another type of supply that likely won't be necessary for older kids, but younger kids will almost certainly need them for the new school year. When you're shopping for markers at Target, Crayola is an option, obviously — prices start at $2.39 for a 10-count box — but the retailer offers other brands, too. If you don't need a name brand, you can find a 10-count box for as little as $2.
Target sells Crayola markers, crayons, and colored pencils, as well as generic offerings that cost less.
Looking for crayons? A Crayola box of 24 should only set you back around $1.39, though if you're okay with generics, you can pay $1.25 for the same amount. And if you need colored pencils, a 12-count box of Crayola will set you back around $1.89, but we found Target's Up & Up brand for $1.49 for the same number of pencils.
Hand Sanitizer
Even in the best of years, kids' supply lists often include items like hand soap and sanitizer. Expect to find foaming hand soap for as little as $1.99, while liquid hand soap can be as low as 75 cents.
Want to make sure your kids have enough hand sanitizer, well, on hand? Shop the bull's-eye retailer, where you can expect to pay as little as 79 cents for a travel-size bottle. And if they need it for the classroom — or they just want a bigger bottle to keep in their locker — an 8-ounce bottle with a pump is as affordable as $1.99.
Face Masks
While mask mandates are lifting in many places, that doesn't mean we don't need masks at all anymore. They can be extremely useful when we aren't worried about a pandemic, potentially decreasing the spread of the flu and common cold, and even reducing allergy attacks related to things like pollen.
SEE ALSO: How to Shop Apple at Target: Get the Best Deals on the Devices You Want
However, even if you aren't worried about that and your kids are just heading back to in-person school, it's important to at least consider making sure they have face masks on hand. Not everyone has had a chance to be vaccinated yet, and many younger kids still don't qualify for the COVID-19 vaccines as of this writing. It's better to be safe than sorry, and since you can snag 2-packs of face masks at Target for as little as $4, you might as well toss a couple into your cart, just in case.
How to Save on School Supplies at Target
Target offers plenty of savings for all shoppers, but savvy fans of the bull's-eye retailer know how to make their dollar go even further.
Use a Target RedCard
If you don't have one already, consider applying for a Target RedCard. Once you're approved, you'll be able to save 5% on your Target purchases whenever you pay with it. It's available in both credit and debit options, and the benefits are pretty much the same. Debit RedCard holders will also link their card to their checking account, and can withdraw up to $40 cash at checkout. Otherwise, cardholders of either type will save 5% on purchases, receive free shipping on most items at Target.com, have access to special items and offers, and get an additional 30 days for returns and exchanges.
Join Target Circle
Target's loyalty program is Target Circle, and it's an absolute must for any bull's-eye shopper. The great thing about it is that when you join, you'll be able to take advantage of tons of excellent offers every day, but you'll also receive deals tailored specifically toward your shopping habits.
Tax holidays differ by state, but eligible products often include clothing and shoes, select school supplies, and computers.
It's free to join, and using the program means you earn votes for different nonprofit organizations. Then you use those votes to pick your favorite, and Target donates among the organizations. And those choices are right within your own community, so you can vote with confidence knowing that the funds are going to local groups that need them.
Shop Tax Free Holidays
Every summer, more than a dozen states host a tax holiday that lets consumers purchase select items, well, tax free! It differs by state, but often, eligible products are things like clothing and shoes, select school supplies, and computers, all under specific price thresholds. If you live in a state with a tax free weekend, be sure to shop Target school supplies in 2021 to save even more.
Ready to start your Back to School shopping now? Check out all the best school supply deals.
---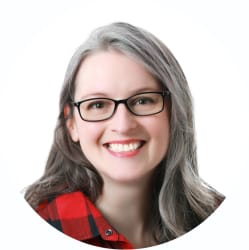 Senior Staff Writer/Consumer Analyst
Julie's work has been featured on CNBC, GoBankingRates, Kiplinger, Marketwatch, Money, The New York Times, Real Simple, US News, WaPo, WSJ, Yahoo!, and more. She's extolled the virtues of DealNews in interviews with Cheddar TV, GMA, various podcasts, and affiliates across the United States, plus one in Canada.
DealNews may be compensated by companies mentioned in this article. Please note that, although prices sometimes fluctuate or expire unexpectedly, all products and deals mentioned in this feature were available at the lowest total price we could find at the time of publication (unless otherwise specified).