7 Ways to Save on Target Exercise Equipment
Check out the retailer's own brands for better prices, plus join Target Circle and pay with your RedCard.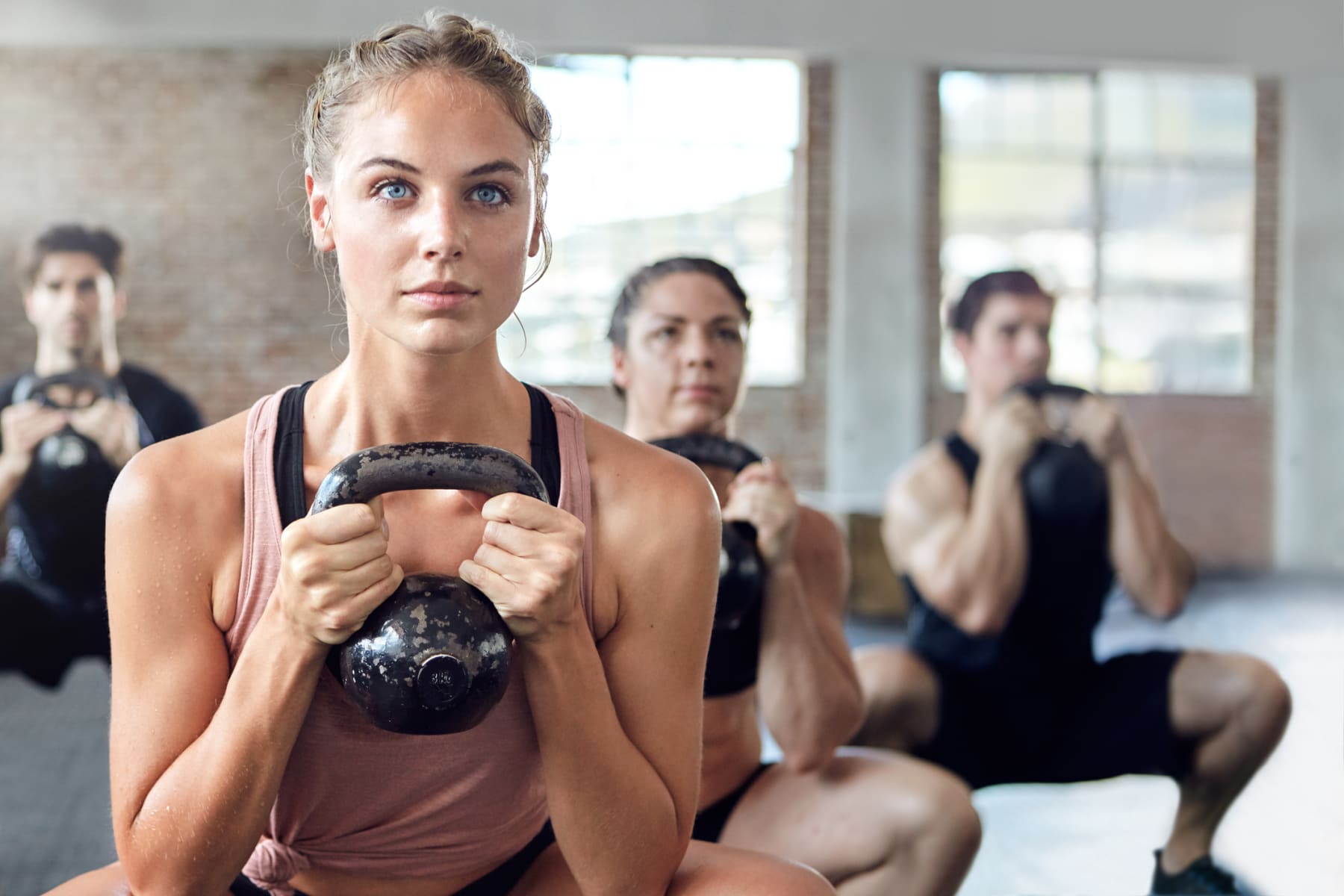 Starting your fitness journey can be daunting. Once you decide to embrace exercising on a regular basis, you may be overwhelmed by all of your options. Do you want to do yoga? High-intensity interval training? Pilates? Standard strength training? Before you give up and just decide to join a gym, maybe you should check out the workout gear at Target.
If you're familiar with Target, then you know you can find almost anything there, and that includes a variety of exercise equipment. Whether you want a specific brand like Blogilates or don't even know where to begin, Target exercise equipment offers great prices to help you get started with your new fitness routine. Check out our guide below about how to save on Target fitness gear, and what you can expect from the store's brands, equipment, and more.
What Kinds of Target Workout Equipment Can You Get?
Target sells a wide variety of exercise equipment, including hand weights, yoga mats, yoga blocks, resistance bands, and exercise balls. You'll also find kettlebells, jump ropes, and pull-up bars there. And if you so desire, you can outfit an entire home gym with equipment from Target.
SEE ALSO: When Is the Best Time to Buy Exercise Equipment?
You can get rubber mats for protecting your floors and workout machines, including ellipticals, bikes, rowing machines, steppers, and treadmills. Done working out? Target also carries the products you need for recovery, from percussive massagers, to supplements, to smart water bottles that can help you stay hydrated.
What Fitness Brands Does Target Sell?
Target has a number of exercise equipment brands to choose from, including the following:
Blogilates
Bowflex
Champion Sports
DC Comics
Fossil
Gaiam
High Sierra
IRONMAN
Nautilus
New Balance
It's important to note that not all of these brands are available in-store, and some may have limited offerings. But you should be able to shop a decent selection online.
How to Save on Target Exercise Equipment
Shop Target Brands
Shopping Target's own brands is often a great way to save on variety of products, including exercise equipment. For instance, at the time of publication, Target's All in Motion dumbbells started at just over $3, while another brand started at $3.99, and the next-cheapest one after that went for more than $5. You may find some items that are part of the Bullseye's Playground selection, but most in-house exercise equipment will likely be under the All in Motion brand.
Shopping Target's own brands can be a great way to save on variety of products, including exercise equipment.
Remember that prices can add up quickly if you're buying multiple weights. So it pays to focus on Target brands, as they're often more affordable.
Start Small With Workout Gear
If you're just beginning your fitness journey — or planning to shake things up — it's best to start small when buying fitness equipment. This doesn't mean you have to literally start small and purchase the lightest weights you can find; rather, don't go all out on purchasing new fitness equipment right away. Instead, pick a few pieces that can help you get your new routine underway without breaking the bank.
For example, if you want to do strength training, consider getting a couple of dumbbells or a set of resistance bands. If you're interested in yoga, a new mat is the obvious item to start with. If you find yoga is an activity you enjoy, you may want to add a towel, blocks, or straps to your gear collection. Take it slow when starting out, as you may change your mind or find another type of exercise to focus on instead. If that happens, you don't want to be stuck with a lot of equipment to get rid of.
Join Target Circle
Whether you're a regular Target shopper or not, it's worth being a member of Target Circle. You just have to create an account and sign up for the free loyalty program.
SEE ALSO: The Ultimate Guide to Shopping at Target
Once you've signed up, be sure you're signed in to the same account when shopping online. If you're shopping in-store, simply download the Target app, and make sure you scan the bar code in it when you check out. Offers in the Target Circle program belong to the following categories:
Adult beverages
Baby
Beauty
Food
Health
Home
Household supplies
Pets
Tech and entertainment
Toys and sports
You can also browse all of the Target Circle offers if you prefer. But once you've done some shopping and showed interest in certain products, you'll also start seeing offers tailored specifically to your habits under the "For You" category.
Pay Attention to the Price per Pound
We always recommend paying attention to the price per pound when shopping for food items, to ensure your dollar goes further. But it's also important when buying weights. When the pandemic began, we saw the price per pound on dumbbells and kettlebells climb, though they've begun to even out now. The cost will depend on the brand you're shopping for, though.
It pays to be open to different brands when you're buying weights, and it's worth doing the math to ensure you're getting the best price.
At the time of publication, for instance, a Tru Grit 2-pound dumbbell at Target was $4, which comes out to $2 per pound. But an All in Motion 2-pound dumbbell was $3.19, or just under $1.60 per pound (although that was the sale price and not the regular cost). Still, it pays to be open to different brands, and it's worth doing the math to make sure you're getting the best price.
One thing to note is that the heavier the weight, the better the price may be. For example, an All in Motion 15-pound dumbbell we saw came out to about $1.39 per pound, while the Tru Grit 15-pound dumbbell was $1.73 per pound. In both of those cases, the price per pound was cheaper for a 15-pound dumbbell compared to a 2-pound one.
Opt for Pickup When You Can
Given that fitness gear may be heavy — depending on what you purchase, obviously — you'll want to opt for pickup over delivery when you can. Target offers in-store pickup as well as Drive Up, which is the bull's-eye retailer's version of curbside pickup. Both of these services are totally free, so you'll save on delivery costs. That can be useful if you don't think you'll hit the minimum delivery threshold. (Although, that shouldn't be hard to do, given that Target sells nearly everything.)
It's important to note that if you want to utilize drive-up pickup, you'll need to download the retailer's app. You'll use the app to indicate when you're on your way to the store and when you've arrived, as well as what spot you're in, if applicable.
Utilize Buy Now, Pay Later
A method of payment that's been growing in popularity is buy now, pay later. It's a handy option for those who don't have — or don't want to use — a traditional credit card. Target recently partnered with Sezzle and Affirm to offer buy now, pay later options for shoppers.
SEE ALSO: Your Guide to Target 'Buy Now, Pay Later' Options
Your total purchase amount will determine which of the services you use, but either way, you can expect the amount to be split into multiple equal payments. You'll likely make the first one at the time of ordering, and then either pay monthly for several months, or make the rest of the payments over the following six weeks to pay off your purchase.
Shop With a RedCard
Perhaps one of the easiest ways to save on Target exercise equipment is just by using your RedCard to pay. You can apply for either debit or credit, but they both have the same benefits, including:
5% off at Target and Target.com
No annual fee
Free 2-day shipping on thousands of items
RedCard Exclusives
More return time
In addition to the above perks, debit RedCard holders have their cards linked to their checking account. This means they can withdraw up to $40 in cash at registers when using their card.
Ready to get fit? Check out the best exercise equipment deals available right now!
---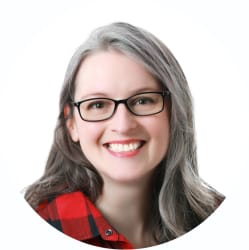 Senior Staff Writer/Consumer Analyst
Julie's work has been featured on CNBC, GoBankingRates, Kiplinger, Marketwatch, Money, The New York Times, Real Simple, US News, WaPo, WSJ, Yahoo!, and more. She's extolled the virtues of DealNews in interviews with Cheddar TV, GMA, various podcasts, and affiliates across the United States, plus one in Canada.
DealNews may be compensated by companies mentioned in this article. Please note that, although prices sometimes fluctuate or expire unexpectedly, all products and deals mentioned in this feature were available at the lowest total price we could find at the time of publication (unless otherwise specified).