The 11 Best Products to Sell Online in October 2021
It's all about the h's this month: home improvement supplies, household and health items, and Halloween!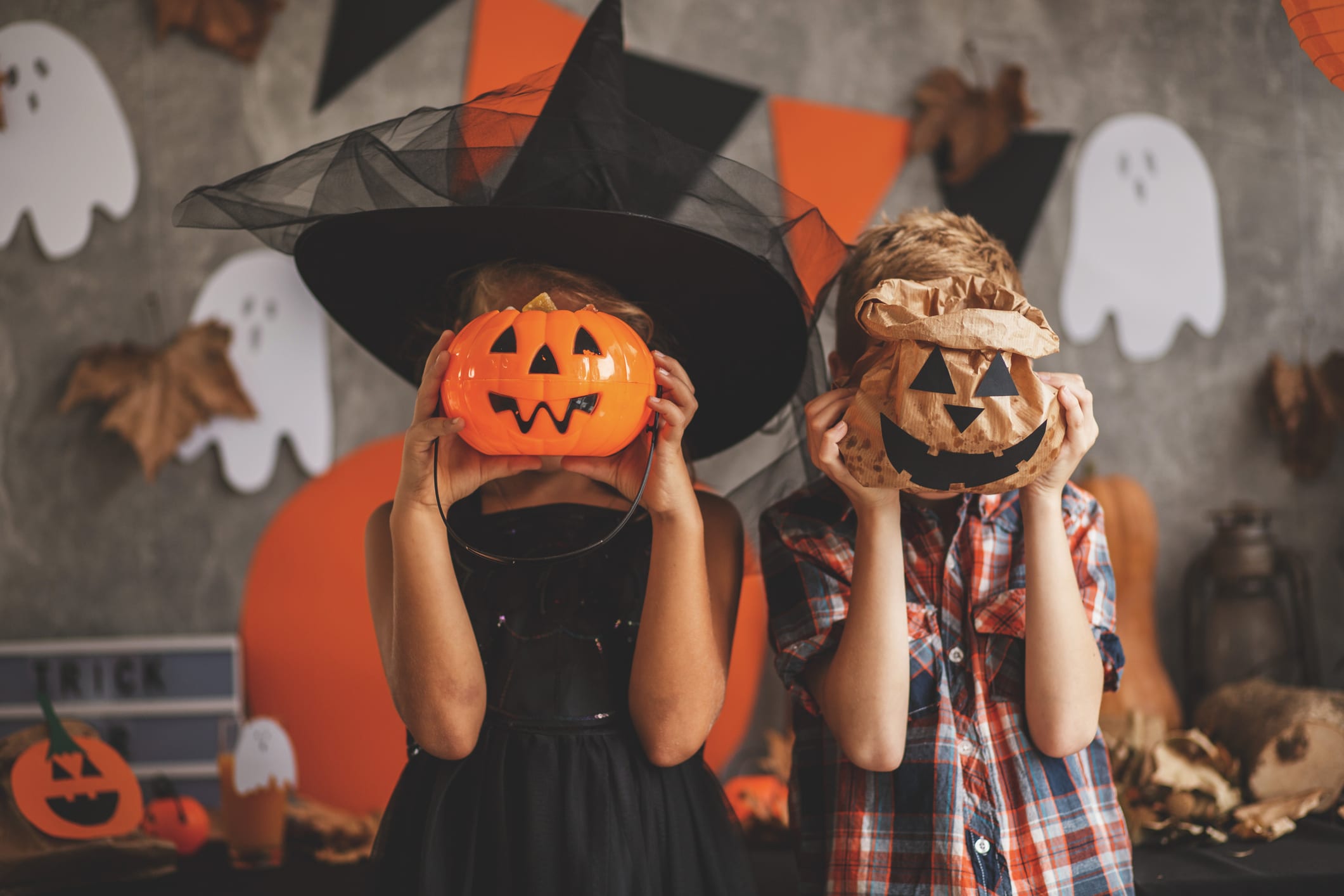 Planning what to sell in October 2021 could be a tricky venture. Last year, Amazon's Prime Day event occurred in mid-October, but this year, it was held in June. Plus, Marketplace sellers will likely have supply chain issues to deal with in October 2021, not to mention the delta variant of the coronavirus — or perhaps another variant altogether.
So if you're wracking your brain about what items are worth listing this October, we don't blame you. But we're here to help! We looked at the most popular items with DealNews readers in both October 2020 and October 2019, which should give you a big picture idea of the best items to sell in October 2021.
No time to read? Check out this edition of the DealNews Seller's Guide!
The 11 Best Products to Sell Online in October 2021
SEE ALSO: The 10 Best Products to Sell Online in September 2021
We dove into the DealNews archives and came up with a variety of items that resonated with our readers in October 2020. Given their popularity last year, they could be worth selling again in October 2021. Here's a selection of those products:
Home improvement supplies like WiFi-enabled garage hubs, painter's caulk, 15-amp duplex outlets, color-changing LED strip lights, outdoor solar lights, expandable 50-foot garden hoses, and water-tight cord locks
Packaged food like Halloween candy, bags of pistachios and almonds, snack variety packs, and 12-packs of ramen noodle soup
Household and health items including drain clog remover, liquid laundry detergent, dishwasher detergent tablets, sleep masks, and heating pads
Home products such as hanging wall storage items; rugs, runners, and pads; craft glue; floor lamps; desk lamps with wireless chargers; automatic soap dispensers; dryer vent cleaner kits; and personal neck fans
Kitchen items like cleavers, 2.5-cup measuring cups, and OXO and KitchenAid tools
Grooming and personal care products including deodorant bar soap, back scrubbers, hair clippers, body lotion, and toothpaste for sensitive teeth
Audio products such as on-ear wireless headphones, gaming headsets, and wireless earbuds
Phone accessories like USB wall chargers, car phone mounts, clear iPhone cases, and iPhone charging cables
Computer-related items including dry-erase desktop computer pads; tablet stands; webcams; 64GB, 128GB, and 256GB memory cards; and USB 3.0 flash drives
Tools like circuit breaker finders, Bosch tools, folding pocket knives, and bit holders
Office supplies such as silver permanent markers, printer paper, double-sided tape, and 3-packs of scissors
No time to read? Check out this edition of the DealNews Seller's Guide!
How Did October 2019 and October 2020 Compare?
Now you know which items resonated most with DealNews readers in October 2020. But what about that long-gone, pandemic-free year of 2019? We also examined DealNews shopping trends from October of that year, so you'll have a broader idea of what to sell this fall.
Here are several products that were popular with our readers in October 2019:
Household and health items such as 13-gallon kitchen trash bags, 3-packs of sandwich bags, liquid laundry detergent, 20-count packages of cold and sinus medication, and blue vinyl gloves
Home improvement supplies like insulating foam sealant, downspout extensions, reusable twist ties, color-changing LED strip lights, outdoor solar lights, indoor/outdoor string lights, spray paint, and garage storage items
Packaged food including 8-packs of microwavable instant noodles, cookie variety packs, 250-count Halloween candy bar variety packs, 16-ounce packages of almonds, and tins of Danish butter cookies
Clothing basics like women's low-cut socks, women's wool socks, men's V-neck T-shirts (sizes L and XL), and men's sweaters
Tools such as 1-1/2" clamps, 3" wire cup brushes, mini LED flashlights, reciprocating saw blades, tire inflators, and power tools and tool combos
Home cleaning products like dryer vent cleaner kits, grout brushes, dish squeegees, and grease remover for ceramic cooktops
Personal care products including 6-packs of toothpaste, 3-packs of men's antiperspirant and deodorant, beauty bars for sensitive skin, men's disposable razors, and daily moisturizing lotion
Phone accessories like 3-in-1 USB charging cables, 10,000mAh power banks, 2-packs of wireless chargers, magnetic car mounts, and USB-C wall chargers
Lawn and patio items such as fall lawn food, crabgrass-prevention products, and barbecue smoking chips
Automotive products like activated-charcoal car air fresheners, fuel system cleaners, microfiber towels, car battery testers, and LED light bars
During October of both 2019 and 2020, the top 3 types of items DealNews readers went for were home improvement supplies, packaged food, household and health items. This is no surprise, as household and home improvement items, especially, tend to hit the top 3 frequently, like they did in September and August.
The top 3 types of items DealNews readers went for in October were home improvement supplies, packaged food, household and health items.
We did see differences between the two months, though. In October 2020, kitchen supplies, audio products, and computer-related items appeared to be more popular than they were in October 2019. Clothing basics, lawn and patio items, and automotive products seemed to hold more sway in October 2019 vs. October 2020.
What About October Holidays?
October brings both Columbus Day — now Indigenous Peoples Day in many areas — as well as Halloween. What should sellers do about these holidays?
SEE ALSO: Why You Should Think About Your Black Friday Campaigns Now
Many retailers have abandoned Columbus Day sales, no doubt due to the controversy surrounding the holiday. But some retailers do still hold shopping events during this mid-October holiday weekend. So if you're wanting to sneak in a promotion before Black Friday season rolls around, these holidays do present an opportunity do so.
As for Halloween? If you sell costumes and/or candy, don't miss out on this holiday! And start preparing if you haven't already, as lists of 2021 costume ideas and the best Halloween candy are already coming out. Halloween items that were popular with our readers in October 2020 and 2019 include the following:
Bulk party bags of Hershey's Nuggets Halloween candy
250-piece mixed bags of Mars chocolate candy
Rubber-spider prank boxes
Inflatable dinosaur costumes
LED costume masks
Should You Wait Until November to Sell Toys?
Supply chain challenges across many sectors are already throwing a wrench into fourth quarter plans, and we know that toy sales are a big part of the winter holiday season. The question is whether you should wait until November and December to list kids' toys, or go ahead and start in October.
As far as DealNews readers go, they gravitated toward toys and games more in November and December 2020 than they did in October of last year. Popular items included unicorn plush toys, motorized train sets, card games, LEGO car sets, remote-control dinosaurs, and construction vehicles sets. We wouldn't be surprised to see these types of products resonate with our readers again this year.
Higher costs and competition for shipping containers, not to mention delays, could make inventory harder — and pricier — to get this winter holiday season.
The issue is timing. In 2021, winter gift-giving holidays like Hanukkah and Christmas will fall during the last two months of the year, as always, so customers will definitely be buying during those two months. But higher costs and competition for shipping containers, not to mention delays, could make inventory harder — and pricier — to get.
"The container shortage will mean hot toys will sell out faster, and retailers may not be able to restock them in December, as they have in past years," according to Forbes. In fact, a toy company CEO quoted in that article recommended that consumers do their shopping before Thanksgiving if they want toys. So if you're able to secure the toys you want to sell in October, there's an argument for listing them then and not waiting until November.
Whether you decide to get a head start or wait, you'll want to start your holiday prep early this year!
---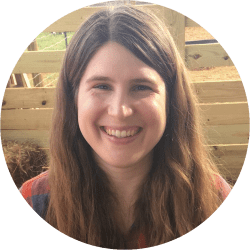 Blog Editor
Katie is an unabashed word nerd and detail hound with nearly a decade of editorial experience. Her work has appeared in publications such as Dogster Magazine, DOG FANCY, and Milwaukee Magazine. A graduate of Indiana University, she enjoys trivia, playing soccer, and cheering on the Hoosiers.
DealNews may be compensated by companies mentioned in this article. Please note that, although prices sometimes fluctuate or expire unexpectedly, all products and deals mentioned in this feature were available at the lowest total price we could find at the time of publication (unless otherwise specified).