The 10 Best Products to Sell Online in September 2021
Home improvement items and headphones should be safe bets, and don't forget about Labor Day sales!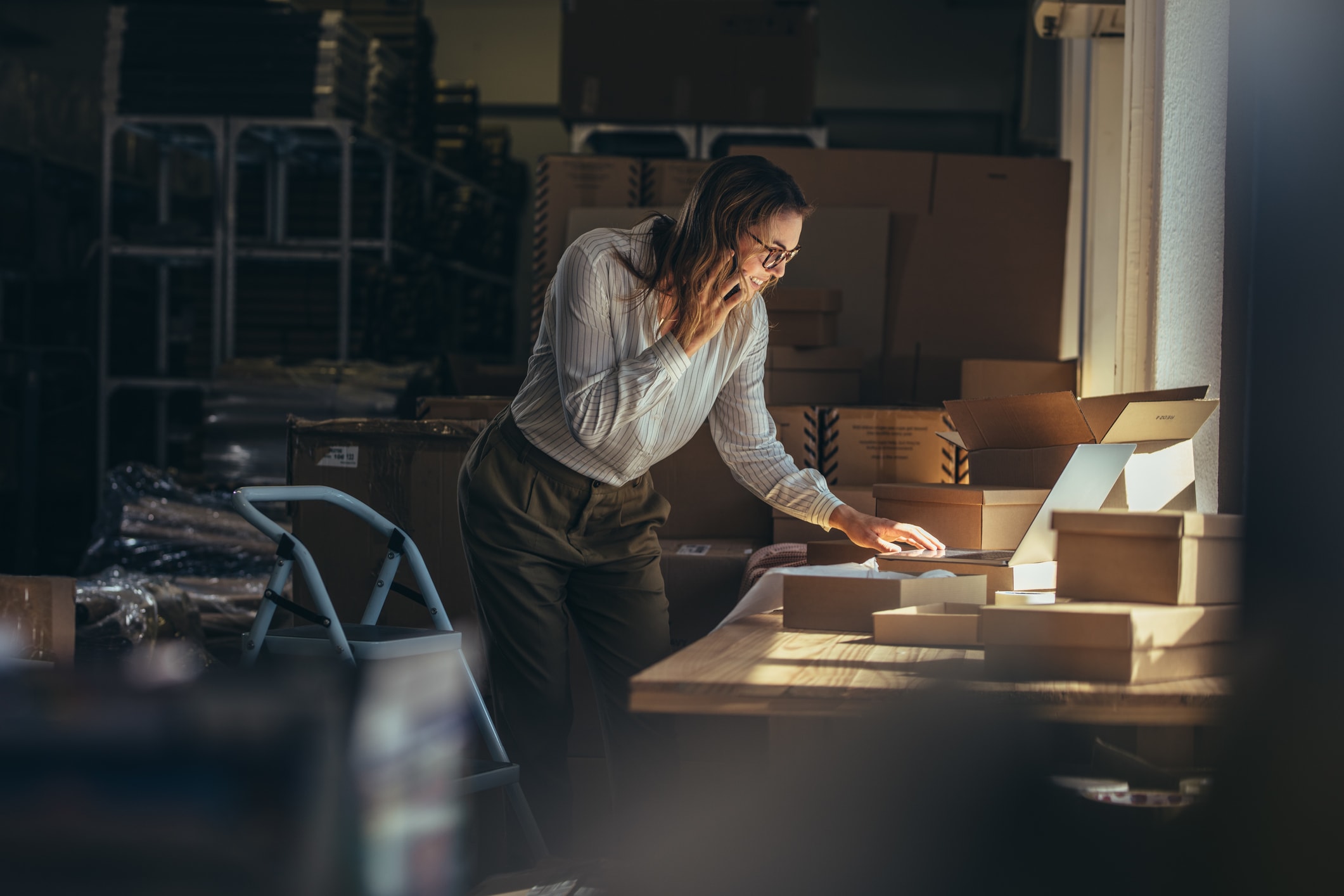 September marks the transition from summer to fall, from warm lazy days to the hustle and bustle of the new school year. But what should Marketplace sellers know about this month, and more importantly, what to sell during it?
To answer that question, we examined the shopping trends of DealNews readers in September 2020. And to give you an even bigger-picture view, we compared the most popular items with the ones that resonated with our readers in September 2019. Keep reading to learn more about what to sell in September, which sales opportunities you won't want to miss, and which products are better to list during a different month.
No time to read? Check out this edition of the DealNews Seller's Guide!
The 10 Best Products to Sell Online in September 2021
Home Improvement Products
Much has been said about the DIY surge that's happened during the coronavirus pandemic, so we weren't surprised to see home improvement was the most popular product category among DealNews readers last September. And it doesn't look like the trend is going to end anytime soon.
SEE ALSO: 6 Ways Sellers Can Increase Their Amazon Back to School Sales
"In the short term, many homeowners who deferred projects — both large and small — in 2020 are expected to complete those renovations once the pandemic is over," according to Kermit Baker, director of the Remodeling Futures Program at Harvard's Joint Center for Housing Studies. "Additionally, there has been an upturn in homeownership as younger households look to purchase homes, the number of multigenerational households has been growing, and remote work has given people more locational flexibility and the desire to modify their homes."
So which home improvement items are worth selling, exactly? Last September, items that resonated with DealNews readers included tubes of painter's caulk; 15-amp, 125-volt electrical outlets; rolls of 1.88" multi-surface painter's tape; 3/4" x 66' electrical tape; LED garage lights; toilet repair kits; and flat-panel air filters.
Health and Household Items
Refillable household items seem to have lasting appeal among our readers. In September 2020, trending products included toilet bowl cleaners, basil-scented hand soap refills, dishwasher detergent pods, 13-gallon tall kitchen trash bags, and packages of 40 AA Batteries.
You might have good luck with allergy relief products this month, too. Among the health products readers gravitated toward last September were 100-counts of antihistamine tablets. That's making us wonder if lots of our readers have ragweed allergies! According to the American College of Allergy, Asthma & Immunology, "the most common culprit for fall allergies is ragweed...In many areas of the country, ragweed pollen levels are highest in early to mid-September."
Dental and Personal Care Products
Like household items, dental and personal care products are purchased over and over again. So they may be ideal for sellers wanting to list items that rake in steady sales. In September 2021, consider selling bars of antibacterial deodorant soap (also popular in August 2020), rosemary lavender-scented deodorant, 2-packs of "satin" dental floss, packages of waxed dental floss, and nail clippers with curved blades. All of these items resonated with DealNews readers last September.
Home Items
Home products make our "what to sell" lists month after month, but the category is broad and always includes a hodgepodge of items. In September 2020, popular home products included 8-piece sets of interlocking storage bins, ideal for the junk drawer; dryer vent cleaner kits; matte acrylic paint; and 12" hybrid queen mattresses.
Like household items, dental and personal care products are purchased over and over again, so they may be ideal for sellers wanting to list items that rake in steady sales.
Our readers also went for 2020 Christmas ornaments, whose designs came complete with toilet paper, masks, and hand sanitizer. But we'd be really surprised if those were also popular in 2021!
Tools
What do people need to complete all those home improvement projects they have planned? Tools! And you may reap the benefits from selling tools of all types in September. In 2020, trending items included DeWalt tools and accessories, PVC flagging tape, LED flashlights, 22' multi-position ladders, and safety glasses.
No time to read? Check out this edition of the DealNews Seller's Guide!
Garden, Lawn, and Grilling Products
September is a sweet spot in some parts of the U.S.; it's still warm enough to spend time outdoors, but the temperatures don't get overwhelmingly high. That makes it an ideal time for listing grilling, lawn, and garden products. Among the items DealNews readers gravitated toward last September were sprinklers that rotate 360 degrees; grass-care products like a combination mulch, seed, and fertilizer; 50' garden hoses; garden hose spray nozzles; and rainwater collection systems. As for grilling supplies, readers went for grill mats and barbecue smoking chips.
Headphones
Who doesn't need a pair of headphones these days, whether to tune out noise during the workday, make phone calls, or listen to music during workouts? If you're wondering which types of headphones to list, though, consider wired on-ear headphones, Bluetooth 5.0 wireless earbuds with charging cases, Apple AirPods Pro, and even Bluetooth sleeping headphones. These audio products trended with our readers last September.
Computer Accessories
Another tech-related product that could be good to sell in September is computer accessories. In September 2020, popular items included USB WiFi adapters, 3-packs of USB-C to USB-A charging cables, 1080p webcams with microphones, and audio-video capture cards.
Grocery Items
Many consumers did their grocery shopping online during the pandemic, and you don't have to worry about all of them going back to in-store shopping. According to a recent study by Coresight Research, about "60% of online grocery shoppers plan to buy groceries online more frequently or at the same frequency as during the crisis."
Many consumers did their grocery shopping online during the pandemic, and 60% of them plan to keep this routine.
So which grocery items are worth selling this September? Last year, items that resonated with our readers ranged from instant-coffee packets and variety packs of Doritos chips to containers of popcorn kernels, squeeze bottles of honey, and packs of s'mores-flavored granola bars.
Clothes and Accessories
If you're hoping to sell apparel and accessories in September, you may want to go with men's basics and sporty brands. Last September, popular items with DealNews readers included 5-packs of boxer briefs in assorted colors, 5-packs of men's crew T-shirts, leather bifold wallets, Reebok shoes and apparel, and Under Armour apparel.
No time to read? Check out this edition of the DealNews Seller's Guide!
How Did September 2019 and September 2020 Compare?
Given the wackiness that was 2020, we decided to examine DealNews shopping trends from September 2019, too. That way, you'll have a broader idea of what to sell this September.
Here's a selection of products that were popular with readers in September 2019:
Household items like glass cleaners, toilet paper, solid air fresheners, baking soda, and 20-packs of AA and AAA batteries
Grocery items like smoked snack sticks, watermelon-flavored carbonated mineral water, microwavable macaroni and cheese, microwavable lentil entrees, and mixed nuts
Home improvement products like silicone sealant, water putty, painter's tape, paint roller frames, square LED bulbs, and air filters
Dental and personal care products like crème brûlée-flavored lip balm, eyebrow tweezers, shampoo/conditioner bottles, spring water-scented deodorant soap, and whitening toothpaste
Home items like drill brush attachments, refillable moisture absorbers, 12" wooden rulers, battery storage cases, 12-piece sets of latching boxes, and cotton towels and washcloths
Phone accessories like USB-C to USB-A charging cables, splitters, car mounts for phones, and clear iPhone cases
Grilling, lawn, and garden products like fall lawn food, grass seed, sets of gardening hand tools, and barbecue smoking chips
Electronic components and audio products like wireless Bluetooth earbuds, surge protectors, and 4-outlet smart plugs
Computer accessories like USB flash drives, 128GB memory cards, 32GB microSD cards, WiFi range extenders, and USB-C to USB 3.0 adapters
Automotive items like microfiber towels, lithium grease, parking mats, razor blade scrapers, and UV protectant spray
Men's clothes like sport coats, blazers, dress pants, slim-fit shirts, sweaters, and 3-packs of cotton T-shirts
You may have noticed a few products that trended in both September 2019 and September 2020, such as painter's tape and barbecue smoking chips. Those could be safe bets for 2021, as well.
SEE ALSO: Why You Should Think About Your Black Friday Campaigns Now
As for differences between the two years? Tools and home improvement items were both significantly more popular in September 2020 than September 2019. That makes sense, given the DIY trend during the pandemic. In 2019, meanwhile, phone accessories and automotive items seem to hold more appeal than they did in 2020.
Don't Forget About Labor Day Sales
Labor Day falls on September 6 in 2021, and if you haven't started thinking about whether you want to offer coupons, discounts, or other promotions for the holiday, now's the time to get moving. (While you're at it, start thinking about your Black Friday campaigns, too!)
Wondering which types of items to discount? In September 2020, our readers gravitated toward Labor Day sales offering items like appliances, mattresses, tools, furniture, clothes, and home and garden products.
What NOT to Sell Online in September 2021
Sometimes knowing what's not worth selling during a given month is just as important as knowing what is. We go over three products that may be more popular among our readers in future months.
| Item | When to Sell | Why? |
| --- | --- | --- |
| Kitchen Products | October and beyond | Wait a month, and you may have better luck selling kitchen items. In October 2020, 7" cleavers and 2.5-cup measuring cups were trending; in November 2020, electric kettles and garlic presses were popular. |
| Toys | November, December, and April | Consider waiting till the holiday season — or even until next spring — to list kids' toys. During those months, readers have gone for items like card games, LEGO sets, toy cars, portable gaming consoles, and Nerf blasters. |
| Health-Related and Personal Care Appliances | March | This is another category that could bring you success during the springtime. Items that were popular in March 2021 included electric razors, blood pressure monitors, toothbrushes, massage guns, and back-stretching devices. |
---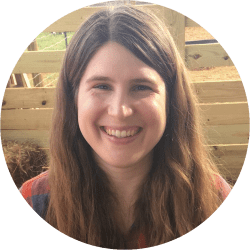 Blog Editor
Katie is an unabashed word nerd and detail hound with nearly a decade of editorial experience. Her work has appeared in publications such as Dogster Magazine, DOG FANCY, and Milwaukee Magazine. A graduate of Indiana University, she enjoys trivia, playing soccer, and cheering on the Hoosiers.
DealNews may be compensated by companies mentioned in this article. Please note that, although prices sometimes fluctuate or expire unexpectedly, all products and deals mentioned in this feature were available at the lowest total price we could find at the time of publication (unless otherwise specified).