How Should Sellers Prepare for Amazon Prime Day 2021?
Checking inventory and optimizing listings are just a couple of the measures you should take to get ready for this event.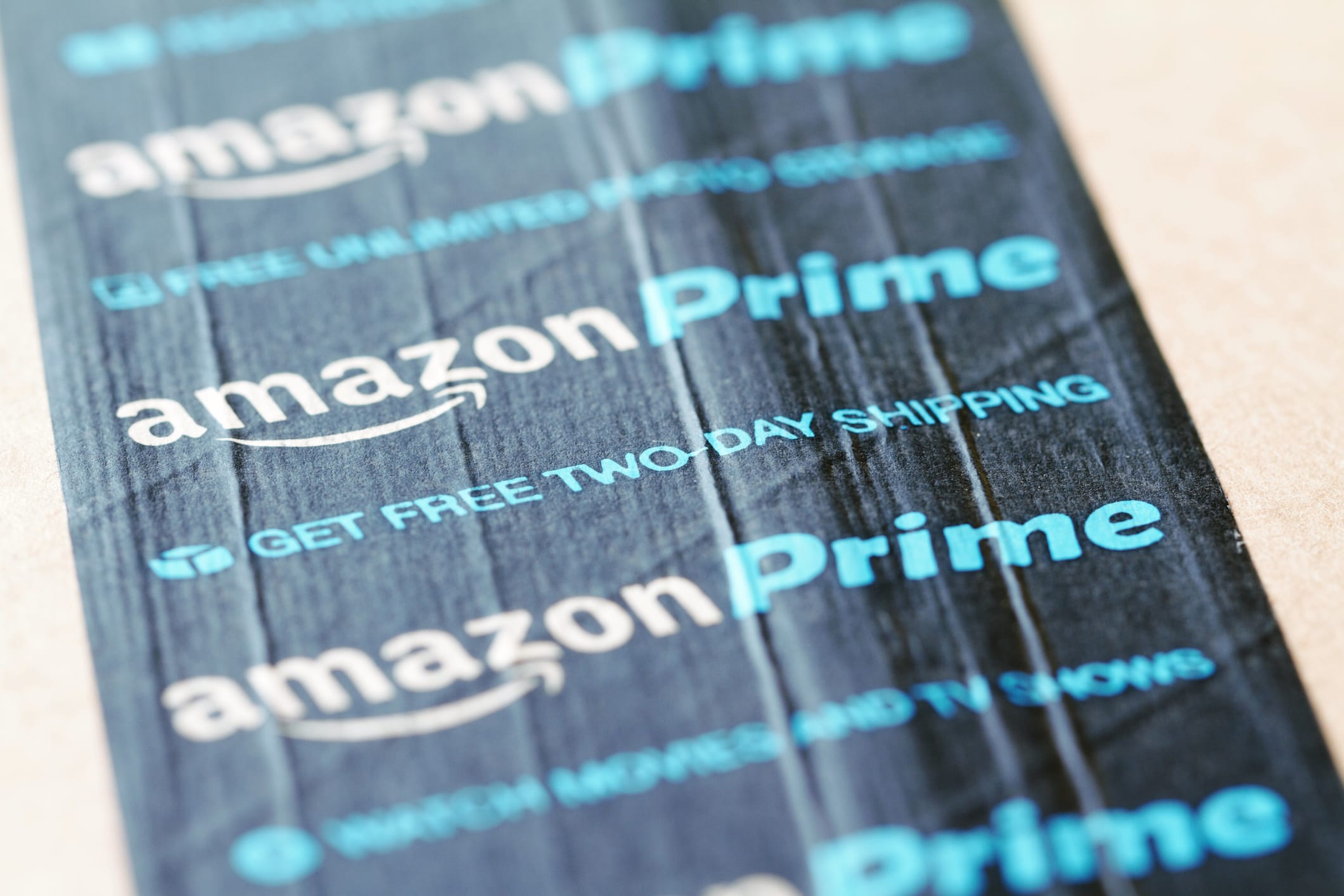 It's time to get your business ready for summer's biggest sales event: Amazon Prime Day. This year, the sale is taking place on June 21-22, so Amazon sellers have a limited amount of time to get their Prime Day plans in place.
Fortunately, we have some tips on how Amazon sellers can prepare for Prime Day 2021 and make the most of the event.
No time to read? Check out this edition of the DealNews Seller's Guide!
Should Sellers Prepare for Amazon Prime Day?
Sellers can reap sales and other rewards during Prime Day, so carving out time to prep can be worth your while. The annual Prime Day sale rivals the biggest holiday shopping days, like Black Friday and Cyber Monday, for sales volume. Additionally, many major retailers offer sales during the same time to compete. In 2020, the holiday fell later in the year, but was still a massive success for Amazon and third-party sellers alike.
Prime Day is a big opportunity to bring in sales while more shoppers than ever have their eyes on Amazon.
Last Prime Day got delayed until October due to the coronavirus pandemic, and is estimated to have brought in more than $10 billion in sales over a 2-day period. It was only overshadowed by Cyber Monday, which reportedly brought in more than $10 billion in a single day. And considering consumers have widely shifted to online shopping as the pandemic has continued, those numbers are likely to hold — or even increase — in 2021.
In short, sellers shouldn't ignore Prime Day. It's a big opportunity to bring in sales while more shoppers than ever have their eyes on Amazon. And winning those sales now could help your products earn ranking and make them more visible, leading to even more sales in the future. But you're competing with millions of other Amazon sellers who are trying to do exactly the same thing. How can your products distinguish themselves? Keep reading to find out.
What Types of Deals Should You Run for Prime Day?
It's best to prepare for Amazon Prime Day by planning ahead. We've laid out the different kinds of offers you can employ to drive sales and make Prime Day a success for your business.
Lightning Deals
There are a number of different types of promotions you can offer on Amazon. Note that Lightning Deals are especially appealing for Prime Day, because they're prominently placed. Of course, shoppers will also be glued to the site already in an effort to catch these "blink and you'll miss it" flash sales. Daily deals are available, too, and they last for longer periods of time. But only certain products and sellers are eligible for these deals. What's more, paying to participate in a situation like this doesn't guarantee your deal will receive prominent placement — even if Amazon approves it.
SEE ALSO: The 11 Best Items to Sell Online in July 2021
Your Own Sales
Even if you can't get an official Amazon deal, there are still ways to participate in Prime Day. The most straightforward way is to simply set your own sales for the holiday — but avoid raising your base prices before your sale in an effort to make your discounts look better. Savvy shoppers often use price trackers and are sure to notice.
Coupons
Coupons are another option and come with their own benefits. Namely, coupons give great visibility to your sale, putting a banner next to your product on search pages so shoppers are sure to know it's being discounted.
Prime Exclusive Discounts
Yet another type of offer is the Prime Exclusive Discount. As the name suggests, these deals are only available to Prime members. Like other promotions, there are restrictions on which products are eligible. But similar to coupons, these give your sales extra impact with a visual indication of the deal in search results.
Multiple Options
When you set up your sales, don't stop at just one. If you're trying to get a Lightning Deal or daily deal, more offers means more chances to have a promotion featured. And even if you aren't, an extra deal provides more chances for customers to be tempted into clicking that buy button.
Amazon customers — particularly on Prime Day — are very cost-conscious and looking for the best deals. A low price can earn a lot of sales, even if you don't have an official Amazon Lightning Deal or similar offer.
No time to read? Check out this edition of the DealNews Seller's Guide!
How Can Sellers Prepare for Prime Day 2021?
Once you've decided what and how you want to discount for Prime Day, it's time to get ready to sell.
Check Your Inventory
The first step is ensuring you have adequate stock of your sale items. Nothing stops sales more surely than an out-of-stock notice, so review your past sales performance and be sure you have enough to meet potential demand. If you use Fulfillment by Amazon, pay attention to cut-off dates for getting your items stocked. If you use Seller Fulfilled Prime, be sure you have items on hand — and have the staff and supplies to ship out higher Prime Day volumes. If you aren't sure you'll be able to fulfill orders for the Prime Day rush, now's the time to consider whether it makes sense to use FBA.
Be sure you have items on hand — and have the staff and supplies to ship out higher Prime Day volumes.
Optimize Your Listings
The most important thing you can do to get ready for Prime Day is to review your listings and be sure they're optimized. A better listing can help your product show up in more search results and look more appealing to shoppers when they wind up on the product page. Even if you think your listings are perfect, now's the time to review them to catch any errors or see if there's room for improvement.
Here are the key elements of your product pages to focus on:
Titles: Make sure they clearly describe your products and include relevant keywords.
High-resolution product images: These should meet Amazon's image requirements.
A+ Content: Include extra images, charts, and more product details. Note that A+ Content is only available to Professional sellers enrolled in the Amazon Brand Registry.
Improve Product Reviews
Next, work on improving your product reviews. Good reviews sell products, so you want to have the best product reviews you can. Amazon has strict rules about reviews and what you can't do, including:

Offer compensation for reviews
Ask for positive reviews
Ask reviewers to change their reviews
Get employees or family to submit positive reviews
You need to be absolutely sure you follow these rules, because Amazon can remove your selling privileges if you try to manipulate your reviews.
But don't fret — there are things you can do to improve your product reviews:
Request Product Reviews
This can bring in positive reviews from buyers who hadn't bothered to leave a review before. Though you can't suggest buyers leave positive reviews or offer any kind of compensation, you can ask them to leave a review through Buyer-Seller Messaging or with the "Request a Review" button on order detail pages. There's no guarantee it'll be a positive review, but you have pretty good odds.
Address Negative Reviews
If you receive a negative review, address it in a polite, professional manner. Respond publicly in a comment or privately through Buyer-Seller Messaging, offering to fix the problem. Again, you can't ask buyers to change their reviews or offer compensation for an improved review, but providing good customer service and making sure your shoppers are happy can lead to them updating their review.
Increase Your Ad Budget
Consider upping your ad budget for Prime Day. In addition to Lightning Deals and daily deals, you can pay for sponsored product placement that displays prominently in search results. These are cost-per-click ads, and you can expect to pay more for them during Prime Day; but they can be a big boost to product visibility and are generally a good return on ad spend. If you already have Sponsored Products on Amazon, review your budget and bids to be sure your products will stay visible during Prime Day.
SEE ALSO: Can Sellers Get an Amazon FBA Refund?
Run Off-Site Promotions
Don't forget off-Amazon promotions, too. Be sure to let potential buyers know you're having a Prime Day sale by announcing it on social media channels and — if you have one — your mailing list. You could also promote your product discounts via sites like DealNews. Where you spend and how much you spend will depend on your advertising budget and marketing strategies, but your goal on Prime Day is to get the word out about your deals — which is where paid advertising can excel.
Remember that shoppers start looking for deals in the two weeks leading up to Prime Day. So you'll want to have your stock ready to go, your advertising set up, and all of your listings looking their best before the big day. Making your plans in advance is the best way to ensure Prime Day goes smoothly.
4 Ways to Prep for Prime Day at the Last Minute
If you've waited until the last minute to figure out your plans, don't panic. There are still things you can do to take advantage of Prime Day:
Polish up those product pages. Even doing a little work to improve your listing — particularly product names — can do a lot to help you appear in search results.
Up your ad budget. Sponsored Products are a great way to get your items noticed, and you don't need much lead time to set them up.
Discount your products. It's not too late! Using coupons to cut prices gives them extra visibility in search — and coupon deals don't require Amazon approval (though Amazon can deactivate coupons).
Tell your fans you're having a sale. Share your best bargains on social media and other community channels.
While it's best to get your plans settled in advance, even very last-minute efforts can do a lot to attract shoppers' attention. And with a ton of consumers browsing Amazon on Prime Day, that can lead to a lot of sales.
---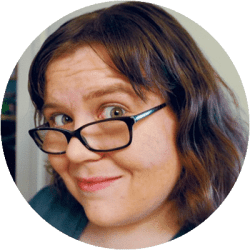 DealNews Contributing Writer
Originally working in IT, Elizabeth now writes on tech, gaming, and general consumer issues. Her articles have appeared in USA Today, Time, AOL, PriceGrabber, and more. She has been one of DealNews' most regular contributors since 2013, researching everything from vacuums to renters insurance to help consumers.
DealNews may be compensated by companies mentioned in this article. Please note that, although prices sometimes fluctuate or expire unexpectedly, all products and deals mentioned in this feature were available at the lowest total price we could find at the time of publication (unless otherwise specified).