The 11 Best Products to Sell Online in November 2021
Black Friday and Cyber Monday bring big sales opportunities in November, which is also a good time to list lighting products, health items, and small electronics.
November will be here before you know it, and with it the shopping bonanza brought on by Black Friday and Cyber Monday. According to Adobe, consumers spent $10.8 billion online last Cyber Monday, which turned out to be the biggest online shopping day in U.S. history. Black Friday 2020 raked in $9 billion online, making it the U.S.'s second-biggest online spending day ever.
Do you want to reap the rewards of these November shopping holidays — and succeed that month in general? Then it helps to know what to sell in November. We examined DealNews shopping trends from November 2020 to give Marketplace sellers an idea of the best items to sell this year. Plus, we compare those products with the popular items from November 2019, go over the month's big shopping opportunities, and tell you about products that might be better to sell later.
No time to read? Check out this edition of the DealNews Seller's Guide!
The 11 Best Products to Sell Online in November 2021
SEE ALSO: Why You Should Think About Your Black Friday Campaigns Now
Household Supplies
It's hard to go wrong with items people need to buy over and over. Last November, household supplies that trended with DealNews readers included linen-scented toilet paper, Clorox disinfecting wet wipes, automatic toilet bowl cleaner, and dishwasher detergent tablets.
Health and Wellness Items
You could have good luck with a broad range of health items this November. Last year, readers gravitated toward first-aid products like Neosporin, wellness devices like massage guns and digital bathroom scales, and over-the-counter medications like cough drops. Pulse oximeters and digital thermometers were also popular, but their appeal this year could hinge on how widespread COVID-19 and flu cases are come November.
Phone Accessories
The average amount of time U.S. adults spent with their mobile devices reached 4 hours and 16 minutes per day in 2020, a jump of 31 minutes from 2019, according to eMarketer. With people spending more time on their devices, charging products should only grow more popular. In November 2020, items that appealed to DealNews readers included portable solar power banks and dual-port USB wall plugs. Three-packs of iPhone screen protectors were another popular phone accessory.
Personal Care Products
Hair removal seemed to be on the minds of many DealNews readers last November. Among the popular personal care products that month were nose hair trimmers, along with 6-packs of shave gel for sensitive skin. Readers also went for cocoa-butter bath bars.
Streaming stick products and earbuds were popular during both November 2020 and November 2019.
Home Products
Colder weather can bring dry air, which in turn can lead to respiratory problems. Humidifiers can combat that dry air, so we weren't surprised to see them as a trending item in November 2020. Other home products to consider selling this month are Command replacement strips and flexible door stops.
Automotive Items
October through December are the months that tend to see the largest car discounts, according to Edmunds. And besides purchasing a car in November, people may be buying items to go with it. Automotive products that appealed to DealNews readers in November 2020 included 2-packs of silicone license plate frames and windshield-cleaning tools with microfiber cloths. Just be aware that 2021 isn't a typical year for the auto industry, as computer-chip shortages are affecting vehicle production, prices, and selection.
No time to read? Check out this edition of the DealNews Seller's Guide!
Clothing Accessories
Are you looking for a small item to sell? Then consider clothing accessories. Last November, readers gravitated toward accessories such as neck gaiters and men's bifold wallets. There's a good chance people purchased neck gaiters as a face mask option, as they can double up as a mask and neck warmer during colder months. People may be seeking out neck gaiters again this November if COVID-19 cases remain high.
Small Electronics
Electronics are a big deal around Black Friday, and sellers may find success selling smaller ones. Earbuds and in-ear headphones trended with DealNews readers last November, ranging from low-cost wireless earbuds to Apple AirPods Pro. Also popular were indoor digital TV antennas and a variety of streaming sticks. Should you decide to sell these items, though, just remember that recent floods in China and Europe are impacting supply chains, and according to CNBC reporting, "some of the worst-hit industries from the floods include autos, technology and electronics."
Computer Accessories
If last year's shopping trends repeat themselves, items that go with computers and tablets may be worth listing. In November 2020, readers gravitated toward products such as tablet stands, 256GB memory cards, and blue-light-blocking glasses.
SEE ALSO: How Can Marketplace Sellers Deal With Supply Chain Issues?
Tools and Home Improvement Products
We recommend selling tools and home improvement supplies often, but the best items to sell in the category can vary from month to month. For November, consider listing lighting products like LED ceiling lights and flashlights, solar-powered outdoor torch lights, and computer monitor lights, which were all popular with DealNews readers in November 2020. Other trending items that month included 18' aluminum ladders, cordless 7-tool combo kits, cordless screwdrivers, and face shields.
Packaged Food
Packaged food is another product category that frequently lands on our "what to sell" lists. Last November, readers gravitated toward 250-piece bags of chocolate Halloween candy — likely snagged as a post-holiday deal — as well as Sriracha-flavored almonds.
No time to read? Check out this edition of the DealNews Seller's Guide!
How Did November 2019 and November 2020 Compare?
With 2020 being... 2020, we thought it would help to look at which items trended with DealNews readers in November 2019, as well. That way, you can see how the two months differed, and get a broader view of what to sell in November 2021.
Here's a rundown of products that were popular with our readers in November 2019.
Household supplies including gallon-size slider storage bags; tall kitchen trash bags; toilet paper; toilet bowl cleaner; toilet wand refills; dishwasher detergent pods; liquid laundry detergent; Clorox disinfecting wet wipes; scrub sponges; and AA, AAA, and lithium coin batteries
Health items such as caramel-flavored protein shakes and sheer bandages
Personal care products like men's disposable razors, skin-healing ointment, dental picks, and electric toothbrushes
Small electronics such as streaming sticks, smart speakers and displays, Bluetooth earbuds, and Apple AirPods Pro
Packaged food and drinks including Milano cookies, Danish butter cookies, nut bars, roasted and salted pistachios, 2-packs of creamy peanut butter, watermelon-flavored mineral water, and unsweetened green tea
Pet treats like chicken-flavored dog treats, beef-flavored sausage links for dogs, dental dog treats, and chicken-flavored cat treats
Tools and home improvement products such as smart garage hubs, WD-40 lubricant, insulating foam sealant, bit holders, and cutting wheels
During both November 2019 and November 2020, readers gravitated toward Clorox disinfecting wipes and Lysol toilet bowl cleaner. Streaming stick products and earbuds were also popular during both months. Earbuds often make our "what to sell" lists, but streaming sticks don't, indicating that November could be the best time of year to sell these devices.
As for the differences between the two months? Phone accessories, home products, automotive items, and clothing and computer accessories all seemed to hold more sway among our readers in November 2020 than they did in November 2019. Readers also seemed more drawn to health items in 2020 — perhaps due to the pandemic. We also noticed more lighting products trending last November, compared to two Novembers ago.
Phone accessories, home products, automotive items, and clothing and computer accessories all held more sway among our readers in November 2020.
November 2019 had its own winners, though, namely packaged drinks and pet treats. DealNews readers also appeared to gravitate toward more household supplies that month, especially batteries.
Be Ready for Black Friday and Cyber Monday
Black Friday and Cyber Monday may be the two biggest sales opportunities of the year for Marketplace sellers, and in 2021 they fall on November 26 and November 29, respectively. If you haven't begun preparing for these shopping holidays, now is the time to start. Be aware, too, that Black Friday deals show up pretty much anytime in November now, so you don't have to limit your promotions to those two days.
Around Black Friday 2020, DealNews readers seemed to be drawn to items like Apple products, toys, and small and large appliances. Apple products were popular around Black Friday 2019, as well, in addition to smart home devices; flash drives and memory cards; kids' coats and jackets; and board, table, and card games.
What NOT to Sell in November 2021
Thanks to Black Friday and Cyber Monday, November may seem like the best month to sell everything. But after examining the shopping trends of our readers, we determined that certain items may be more appealing a few months down the road. Our chart offers a look at items you might want to list later.
| Item | When to Sell | Why? |
| --- | --- | --- |
| Kitchen Items | December | Consider listing kitchen products after Thanksgiving instead of before. Popular items in December 2020 included spatula sets and garlic presses. |
| Bathroom Products | January | The new year may bring extra motivation to complete bathroom renovation projects. In January 2021, readers gravitated toward toilet paper rollers, bathroom hardware sets, hair catchers, and toilet repair kits. |
| Beach and Camping Items | January | Perhaps the cold days of January make people dream of warm-weather vacations. This past January, trending products included portable folding stools to bring on fishing and camping trips, as well as pop-up tents for babies. |
---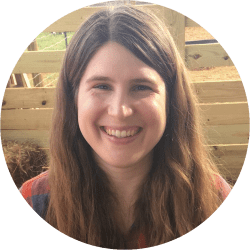 Blog Editor
Katie is an unabashed word nerd and detail hound with nearly a decade of editorial experience. Her work has appeared in publications such as Dogster Magazine, DOG FANCY, and Milwaukee Magazine. A graduate of Indiana University, she enjoys trivia, playing soccer, and cheering on the Hoosiers.
DealNews may be compensated by companies mentioned in this article. Please note that, although prices sometimes fluctuate or expire unexpectedly, all products and deals mentioned in this feature were available at the lowest total price we could find at the time of publication (unless otherwise specified).