Back to School Sales for 2022 Are Live! Here's What to Expect
Shopping at the right stores could mean snagging standard school supplies for under a buck!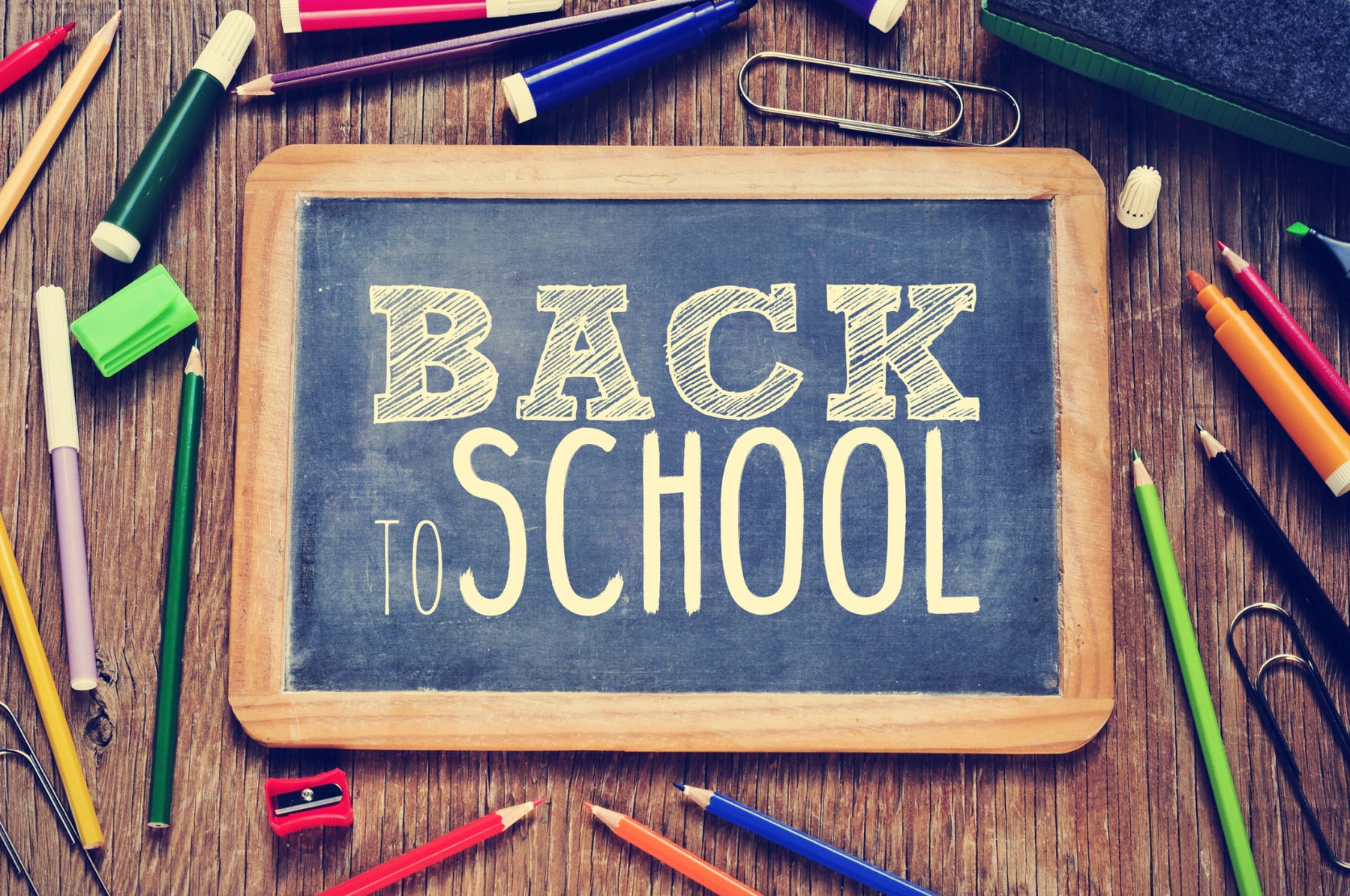 Back to School season in 2022 may look more normal than it has the last couple of years, but that doesn't mean parents should expect pre-pandemic prices. As you get ready to stock up on necessities for the new school year, know that inflation could cause the annual routine to be a little more expensive.
This means that Back to School sales may be even more important in 2022. But what can you expect from them? Check out our guide below for details on when Back to Schools start, the discounts to look for, as well as the best stores to shop to ensure you don't break the bank.
When Do Back to School Sales Start?
For many kids and parents, May signals that school's out for the summer. But it's not long after that when the first Back to School sales pop up. In fact, we tend to see them as soon as late May or June.
In 2021, the first Back to School sale we saw arrived on May 31 and came from Home Depot, which probably isn't the store you think of when you think of school supplies. The retailer knocked up to 57% off select items during its Back to Class event, and offered a "buy more, save more" promotion; shoppers could save 10% on $100, 15% on $200, or 20% on $300 via a coupon code.
The first Back to School promotion we saw this year, on the other hand, showed up in late June and was the Apple Back to School Event. It offers discounts on Macs and iPads, plus an Apple Gift Card worth up to $150. Apple has lots of company now, though, as sales will finally hit their peak this month before wrapping up in September. If you miss out on early savings, don't fret — there will be plenty of sales to shop before Labor Day!
What to Expect From Back to School Sales in 2022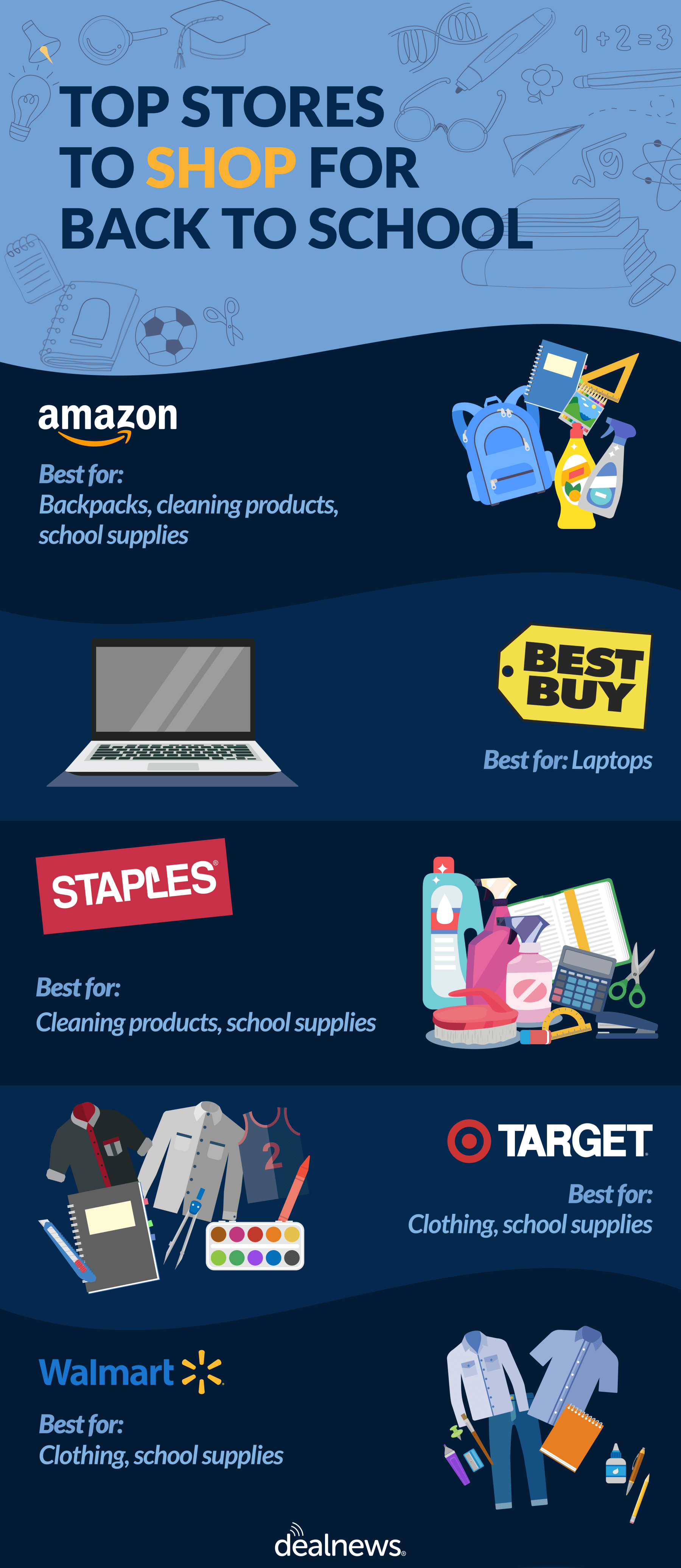 Get Kids' Clothing at Up to 65% Off
One of the biggest parts of Back to School shopping isn't looking for new supplies — it's refreshing wardrobes. Even if you aren't doing a complete overhaul, there's a good chance you'll need to buy at least a few pieces. The good news is that clothing deals are easy to find, because they always make up a significant portion of Back to School events.
Save up to 65% on kids' clothing at stores like Nordstrom Rack, while The Children's Place could take up to 60% off or more.
Last year, Nordstrom Rack knocked up to 65% off apparel, shoes, and backpacks during its event, while Kohl's cut at least 25% off uniforms, as well as an extra 20% off select apparel and backpacks. Don't forget traditional kids' clothing stores like The Children's Place either; there's a good chance they'll take up to 60% off during their Back to School event, like they did in 2021. Think outside the box, too, for kids' apparel deals. Last year, adidas offered the chance to get 30% off the purchase of three items via a coupon code. (Learn more in our guide to shopping kids' adidas items for Back to School!)
Save Up to 70% on Backpacks
If the kiddos are in need of new backpacks for the school year, know that you may be able to find better deals in September, after classes have started. However, if you can't wait that long, the good news is that we'll almost definitely see backpack discounts in Back to School sales.
During the 2021 Back to School season, we saw Macy's offer different discounts throughout. For instance, in early July, shoppers could save up to 70%. By mid-July, the store was offering discounts of up to 60% off, but by the end of the month, the savings were only within the 30%-50% off range. The moral of this story is you may want to shop early for these kinds of items, as waiting may mean you come across more lackluster discounts overall.
Need a new lunchbox to go with the new backpack? Watch for shopDisney to offer promotions for both items. For instance, last year shoppers could get a lunchbox for $8 with the purchase of select backpacks.
Shop Laptops at Hundreds Off
Another big purchase for Back to School season is laptops, and there's no shortage of deals on these devices during the summer. Look for Best Buy to offer brand-specific discounts, such as up to $300 off Windows laptops, or category-specific savings like up to $770 off gaming laptops. Lenovo will likely have a range of sales throughout the season, as well. Last year they took up to 66% off in early July, up to 60% off about a month later, and up to 80% off with their Back to School deals in early September. You can read more about buying and saving on this tech in our college laptop guide.
SEE ALSO: How to Shop and Save on Kids' Adidas Items
Score School Supplies on Sale for Less Than $1
While the above items may make up a good chunk of Back to School shopping, the bulk of what goes in carts around this time is standard school supplies. Items like notebooks, pens, pencils, scissors, glue, and markers are checked off supply lists every year.
The top retailers for these kinds of products are ones like Staples, Target, and Amazon. In fact, you can count on some basic supplies going for $1 or less, including the following:
Washable liquid glue for 25 cents
Composition notebooks for 50 cents
12-count colored pencils for 50 cents
Plastic pencil cases for 97 cents
12-pack Crayola markers for 97 cents
10-pack of pens for 98 cents
2-pack of kids' scissors for $1
While these supply deals are hard to beat, they're not the only great ones you'll find in Back to School sales. For instance, last year we also saw smart notebooks for as little as $13 and smart planners for only $27. Plus, Target ran a promotion for "buy one, get 25% off" select pens and pencils. Also watch for the bull's-eye retailer to take up to 85% off school supplies in general.
Buy Cleaning Supplies in Bulk to Save
When classes start back up, kids are around each other and sharing germs, so everything from colds to stomach bugs tends to ramp up. School supply lists for classrooms often include items like hand sanitizer, liquid hand soap, and facial tissue. But even if they don't, Back to School sales can be a good time to shop for these products, as well as other kinds of cleaning supplies. In other words, it's generally a good time to stock up!
Expect Target, Staples, and Amazon to have plenty of standard school supplies for less than $1 each.
Watch for Amazon to offer Lysol products for less. They may include disinfectant spray for around $3, 3-packs of multi-surface cleaner for $7, and 4-packs of 80-count wipes for around $9. Hand soap, meanwhile, could see prices as low as 89 cents, while other disinfecting wipes could go for 79 cents for a 50-pack at retailers like Staples.
However, if you have a membership to a warehouse club, you may be better off purchasing disinfectants and wipes there. That's because these stores tend to have bigger quantities at better values. For instance, at the time of publication, Costco was offering a 5-pack of tubs of Clorox wipes (425 wipes total) for about $15. It was also selling a 3-pack of Lysol sprays for $20, so you have plenty of options if you're worried about keeping germs at bay.
Ready to shop Back to School sales and other promotions? Shop the best deals available right now!
---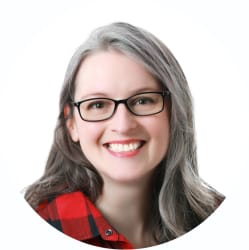 Senior Staff Writer/Consumer Analyst
Julie's work has been featured on CNBC, GoBankingRates, Kiplinger, Marketwatch, Money, The New York Times, Real Simple, US News, WaPo, WSJ, Yahoo!, and more. She's extolled the virtues of DealNews in interviews with Cheddar TV, GMA, various podcasts, and affiliates across the United States, plus one in Canada.
DealNews may be compensated by companies mentioned in this article. Please note that, although prices sometimes fluctuate or expire unexpectedly, all products and deals mentioned in this feature were available at the lowest total price we could find at the time of publication (unless otherwise specified).