25 Great Ways to Find Deals on Popular Products
Whether you're wanting TVs, laptops, or clothing, we have tips to help you shop and save.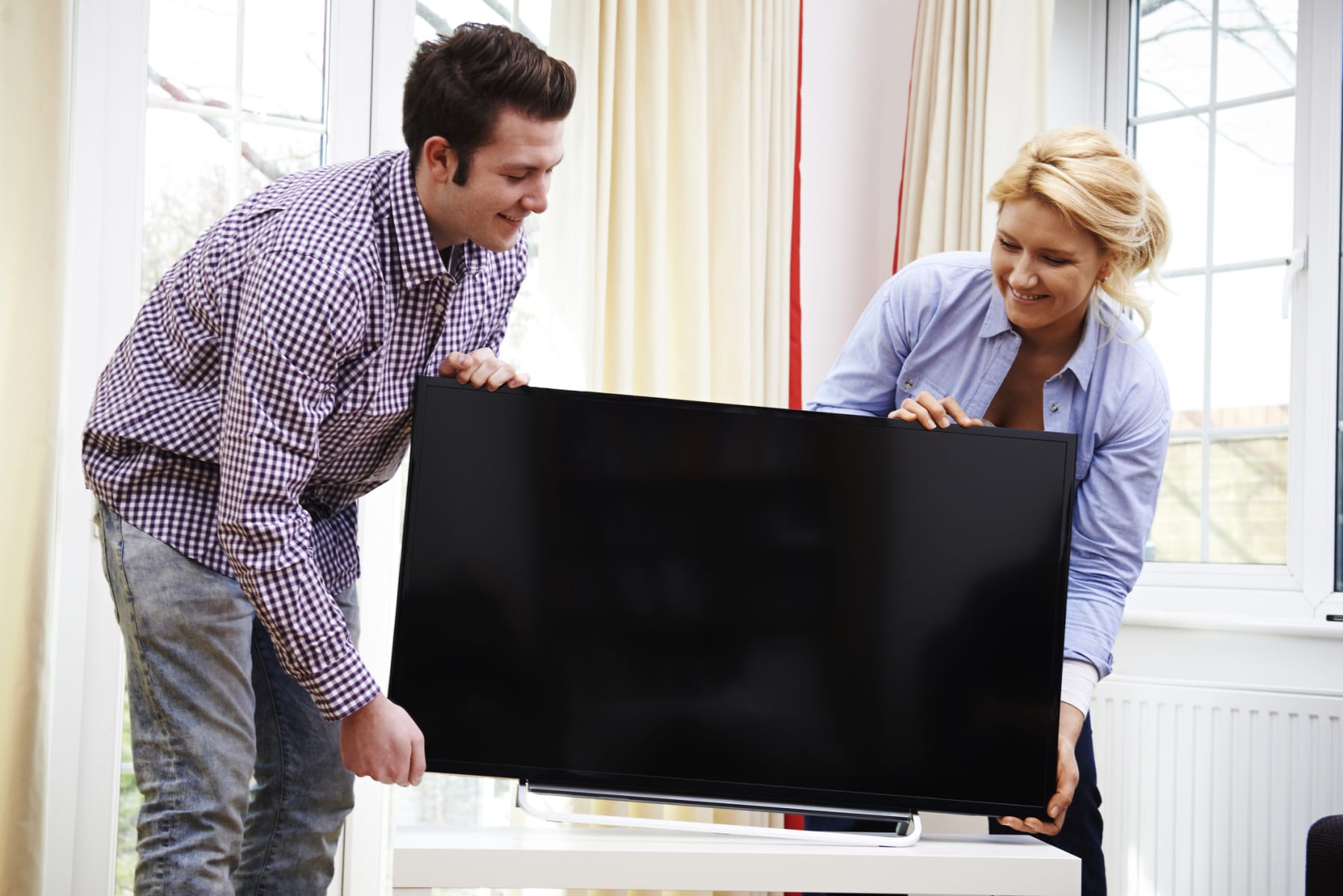 Here at DealNews, we're all about helping readers save money and find the best deals every day. We've been at it for a long time and don't plan to stop anytime soon!
Since DealNews is turning 25 this year, we've decided to celebrate in a way that's only fitting considering our mission — by highlighting 25 ways to find deals on the most popular categories. Read on to learn how you can save on TVs, tools, laptops, and other items.
5 Ways to Find Deals on TVs
1. Shop for the Size That Works With Your Setup
Purchasing a new TV is an exciting time, especially if you're upgrading to a bigger set. And if you find a great deal, you may be tempted to buy an even larger TV than you'd planned on getting. But this can cause major headaches if you aren't careful.
If you're only focusing on brands like Samsung, LG, and Sony, you're missing out on TVs from midtier brands that can be just as good.
Before buying that huge set you're eyeing, consider the size and whether or not the TV will fit in your home. Are you going to use your old TV stand? If so, will the new set fit it safely? Are you going to mount your set? Can your wall support the weight? Don't forget about viewing distance either! A huge 75" TV may seem like a great idea, but if your room can't comfortably fit it and allow for the optimal viewing distance, you're not going to have the best experience.
2. Consider Midtier Brands
It often makes sense to purchase a top-tier name brand that has confidence behind it. But if you're only focusing on brands like Samsung, LG, and Sony, you're missing out on TVs from midtier brands that can be just as good.
Take Vizio, for instance. Some may consider it a top-tier brand at this point, and it's an excellent alternative to the three major names we've already mentioned. Hisense is another solid brand that falls in the midtier category. This writer has personal experience with a Sony TV that turned out to be more hassle than it was worth, but the Hisense we replaced it with has been great thus far.
3. Skip the Newest Tech
New tech like 8K resolution can be really appealing, especially if you enjoy having the latest and greatest versions of products. However, skipping this new tech until it's at least a few generations in is almost always better.
SEE ALSO: When Is the Best Time to Buy a TV?
For one thing, the tech may be so new that it's not optimized yet or the native content doesn't exist for it yet. But it could also be a new feature that will become part of a tech battle with only one winner — think features like 3D. It received a lot of attention when it started showing up in TVs, but 3D TVs are basically nowhere to be found now. You may think avoiding these kinds of features will deprive you, but the truth is you'll be able to save money by holding out until later.
4. Buy Previous Generations
Like with other electronics, you may find that getting an older-generation TV is a good way to save some cash. Just be sure the older model is still supported before you purchase it; you don't want to buy a new TV and not even be able to update it. Additionally, the odds are good that an older model will have more reviews, and you can avoid potential issues by reading up on the set before you purchase it.
5. Know That Black Friday Is Your Best Bet
Want to put in the least amount of work? Shopping for a new TV around Black Friday is the easiest way to ensure you'll find a good deal. That being said, you don't have to wait until November to score serious savings. If you're shopping throughout the year, though, you may find it beneficial to choose a few models that you're interested in and set up alerts for them. That way, as soon as one goes on sale, you'll know about it. Then you can jump on the deal before the TV has a chance to sell out.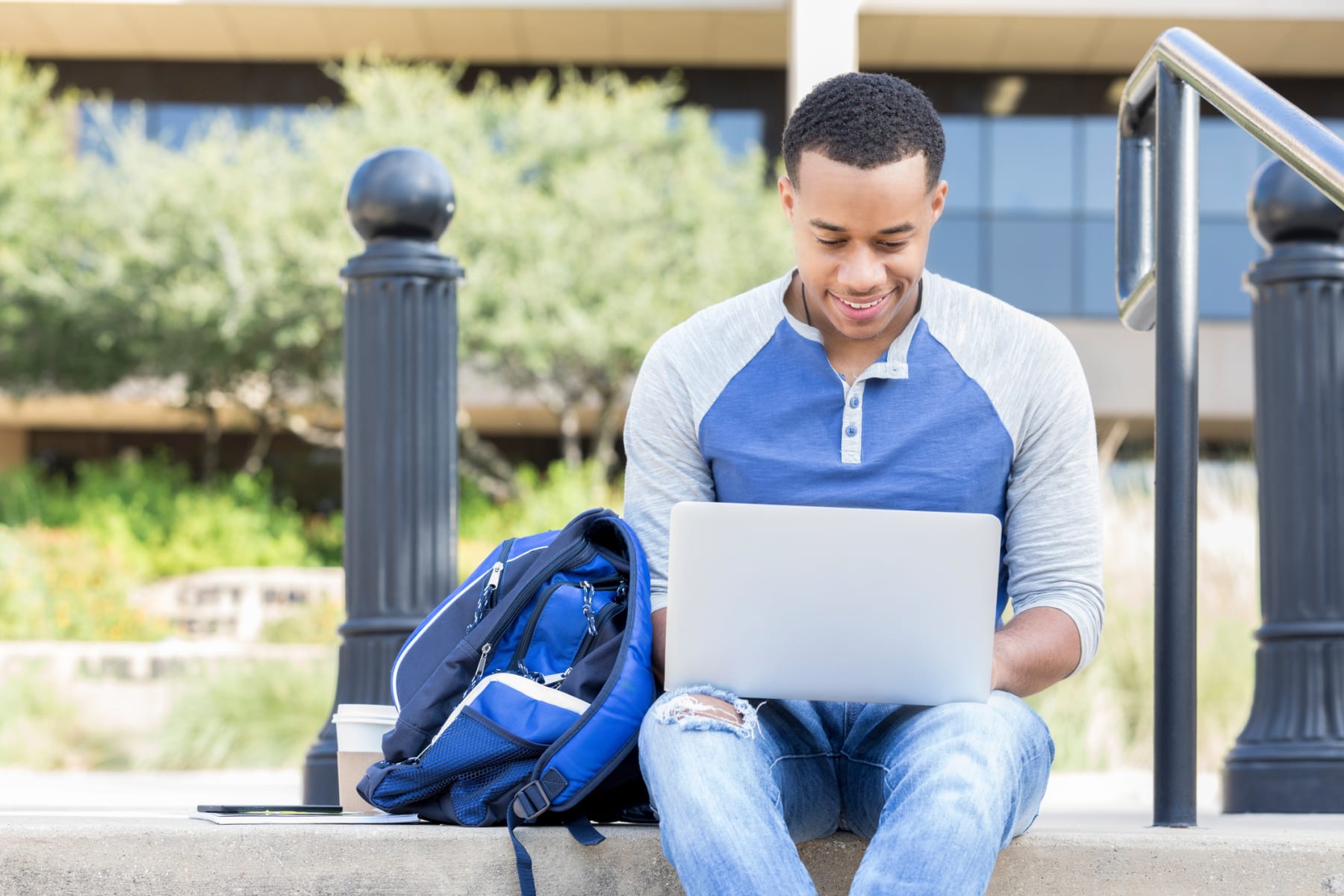 5 Ways to Find Deals on Laptops
6. Take Advantage of Student Discounts
Students of all ages need laptops these days, so it may be easier than you think to snag a student discount on one. However, it's definitely easier to find these discounts if you're a university student; be prepared to shop retailers like Apple, Best Buy, Dell, Lenovo, and Microsoft if you're looking for a deal.
7. Buy Only What You Need
If you're a digital hoarder, buying a laptop with a ton of space to ensure you never run out can be extremely tempting. But most of us don't actually need that much storage. While obvious exceptions exist, the average person looking for a new laptop just needs it to handle simple tasks most of the time.
Many of us don't require a machine more complex than a Chromebook for most of what we do online.
If you're looking to run particular software, it's wise to check laptop specs to see what you need, whether that's the bare minimum or higher-end specs that will make the software more comfortable to run. Then look for models that fit those parameters. By only shopping for what you need in a laptop, you're less likely to overspend on storage and features you may not ever use.
8. Consider Chromebooks
It may be surprising, but many of us don't require a machine more complex than a Chromebook for most of what we do online. Think tasks like handling email, surfing the internet, and even watching videos or reading. While Chromebooks aren't always more affordable than laptops, they're usually priced less than budget laptops, and tend to be better builds, as well.
9. Shop During Back to School Season
Back to School season is huge for computer sales because students are stocking up on devices before they head off to college. But you don't have to be a student in order to take advantage of these deals. Often, companies like Dell, Lenovo, and HP have Back to School sales anyone can shop.
SEE ALSO: What to Buy Every Month of the Year in 2022
Additionally, if you live in one of the states that holds a tax holiday, you can potentially save even more during that period, as you'll be exempt from paying taxes on computer purchases in eligible states. Note that Back to School sales can run in July, August, and/or September, depending on which region of the U.S. you're in.
10. Shop Big Holiday Sales to Get the Best Deals
Aside from Back to School season, big shopping holidays are when we commonly see at least modest discounts on laptops. That means if you need one before the end of summer, you should look for deals during Presidents' Day, Memorial Day, and July 4th sales. And if you want one after school has already started back, keep an eye out around Black Friday, as it'll be a prime opportunity to find great savings on a range of machines.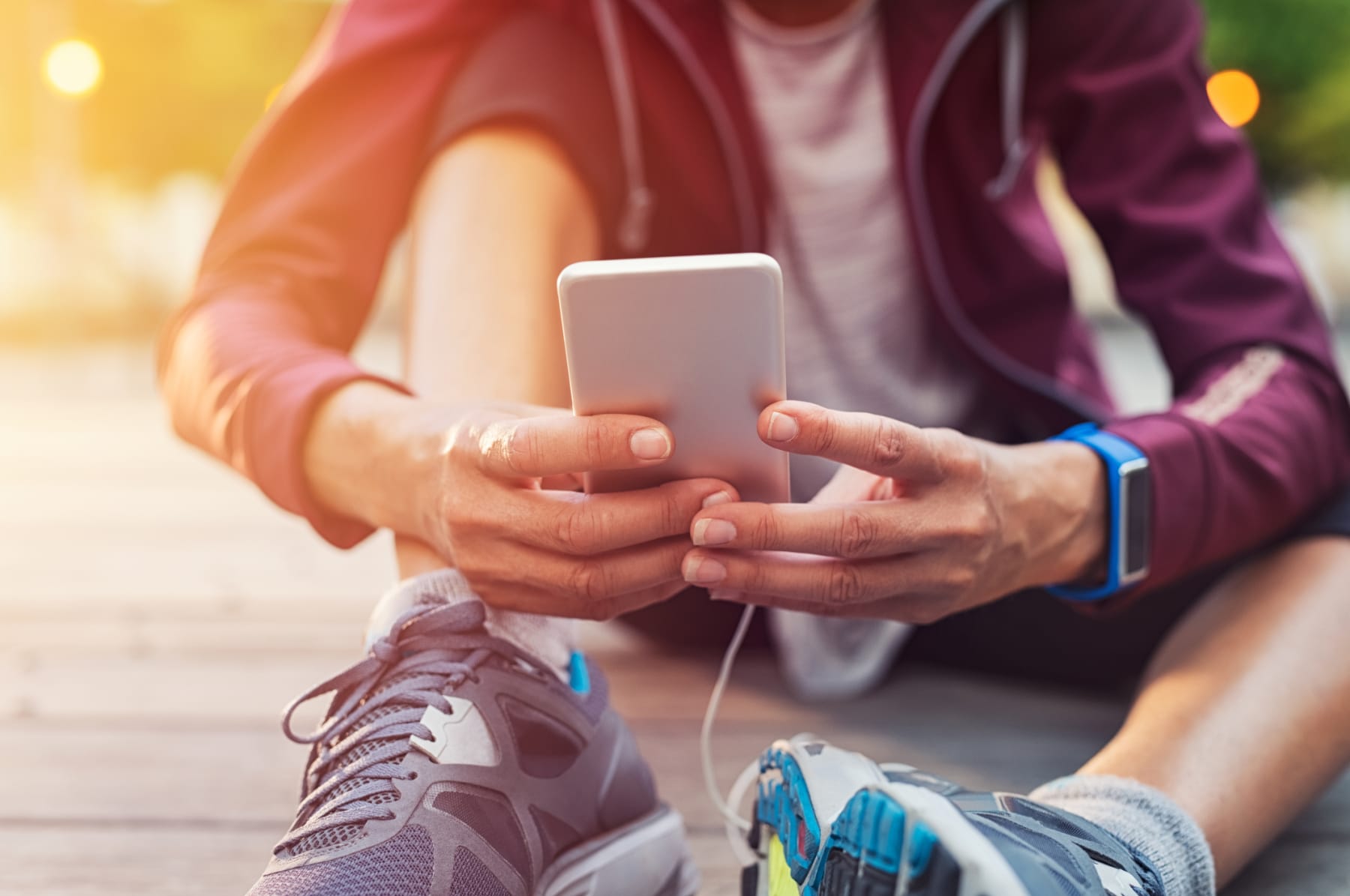 5 Ways to Find Deals on Smartphones
11. Wait on New Releases
New tech is exciting, but new smartphones are especially so, given that most of us probably use these devices more than others in our day-to-day lives. But just-released phones also tend to be more expensive, and they can be buggy or have other issues not yet discovered. Just look at Apple's problem with "Bendgate" and the iPhone 6.
A lot of companies drop the price of the previous year's smartphone model when a new one comes out.
Even if the company rights the situation, you'll still potentially be without a device for an extended amount of time because of some defect that shouldn't have made it to the sales floor. By waiting to purchase new releases, you're avoiding this problem, and the odds are good you'll find an actual deal later on anyway, rather than having to pay full price when the phone first comes out.
12. Watch for Bonus Perks
Especially around shopping holidays like Black Friday, it's common to see the newest smartphones bundled with other items to make them even more appealing. These items could be in the form of gift cards worth hundreds of dollars, which effectively drop the price on the new device as long as you use the gift card at some point. But even if a gift card offer isn't available, other freebies can make the purchase more valuable. For instance, maybe you'll receive a new pair of expensive headphones or earbuds with your purchase — it's still better than buying the phone at full price and only receiving the phone.
13. Shop Previous Years' Models
The tip to shop previous years' models applies to other electronics, but smartphones are one of the biggest categories where you can benefit. It doesn't mean you have to look for a model that's five years old; even shopping for last year's model when the new one releases can save you money. The great part about this is that you don't even necessarily have to wait for a deal, since a lot of companies drop the price of the previous year's model when a new one comes out.
SEE ALSO: What Is 'Open-Box' and Should You Buy It?
14. Don't Preorder
Even if you're absolutely sold on the newest smartphones, stop yourself from preordering them. Often there aren't any deals on the phones at that point, and if there are, they're usually not that great. If you preorder, you'll likely end up paying full price, and that's something we here at DealNews strive to avoid whenever we can.
15. Set Up Alerts
Rather than searching for a smartphone deal, let the deals come to you! Set up a DealNews alert, and when we list a deal for your chosen product, you'll receive a notification. That means you can sit back and wait for the tips to roll in.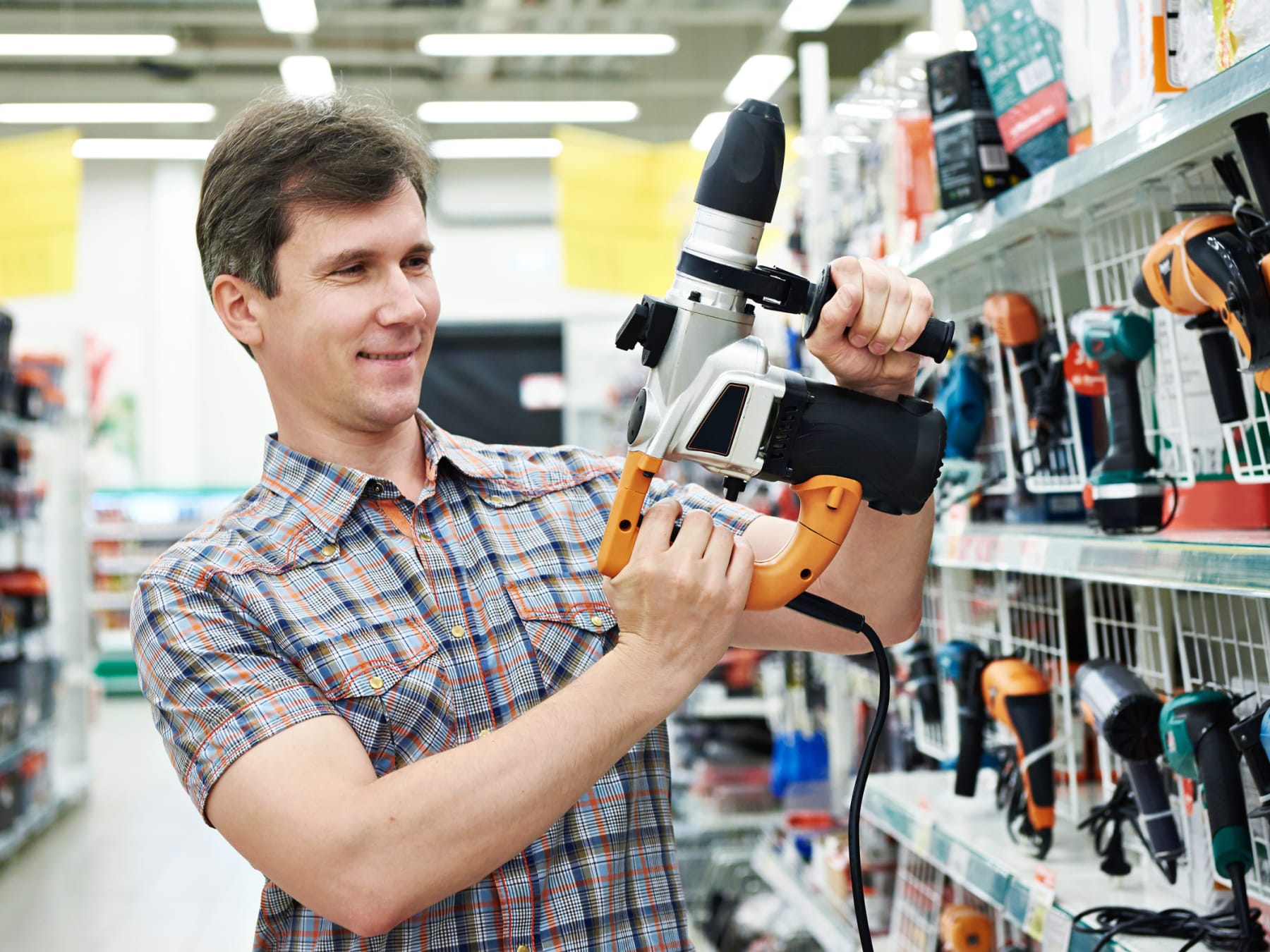 5 Ways to Find Deals on Tools
16. Shop Around Father's Day
Tools are one of the go-to gifts for dads everywhere, so it's no surprise we often see sales on these items around Father's Day or in Father's Day–branded sales. That's when stores like Home Depot have knocked as much as 70% off a wide selection of tool brands and types. Lowe's and other stores usually have their own sales around this holiday, as well, so be ready to watch all the home improvement retailers for deals.
Stores like Home Depot have knocked as much as 70% off a wide selection of tools around Father's Day.
17. Look for Spring Sales
Father's Day isn't the only good time to purchase tools. Spring is actually when we first begin seeing notable tool deals, and that's likely because more people start working on DIY projects around the home as the weather warms. Watch for Northern Tool, Home Depot, Lowe's, and Ace Hardware to offer savings on hand and power tools to help you get those projects off the ground.
18. Check Out Refurbs
One store you might not have thought to check out — but definitely should — is eBay, and that's because the online retailer is well-known for offering certified refurbished items at unbeatable prices. For instance, you can expect to pay as little as $30 on eBay for a certified refurbished Worx oscillating multi-tool, but they have plenty of outright sales, as well. Watch for deals like up to 60% off Makita Outlet, up to 50% off Worx Outlet, and up to 65% off Milwaukee Outlet. You can shop broader sales, too, so expect to find discounts of up to 75% off certified refurbished power tools and up to 70% off certified refurbished tools in general.
19. Shop Secondhand
If you live in an area where you can shop decent yard, garage, and estate sales, then you may want to consider getting secondhand tools at those. Be sure to inspect the items closely before handing over your hard-earned cash, as you don't want to go home with rusty items that haven't been well-cared for. And if you're looking at a power tool, don't be afraid to ask the person hosting the sale to plug it in and prove that it still works; going home with a dud is the last thing you want to do.
SEE ALSO: 7 Must-Have Power Tools for Homeowners
20. Avoid 'Unitaskers'
This goes for more than just standard tools, but essentially, unless you're performing a specific kind of job frequently, you want to avoid tools that you can only use for one thing. If you don't have (realistic) plans to use it often, then you're just throwing money away on a tool that's likely going to end up collecting dust and not much else.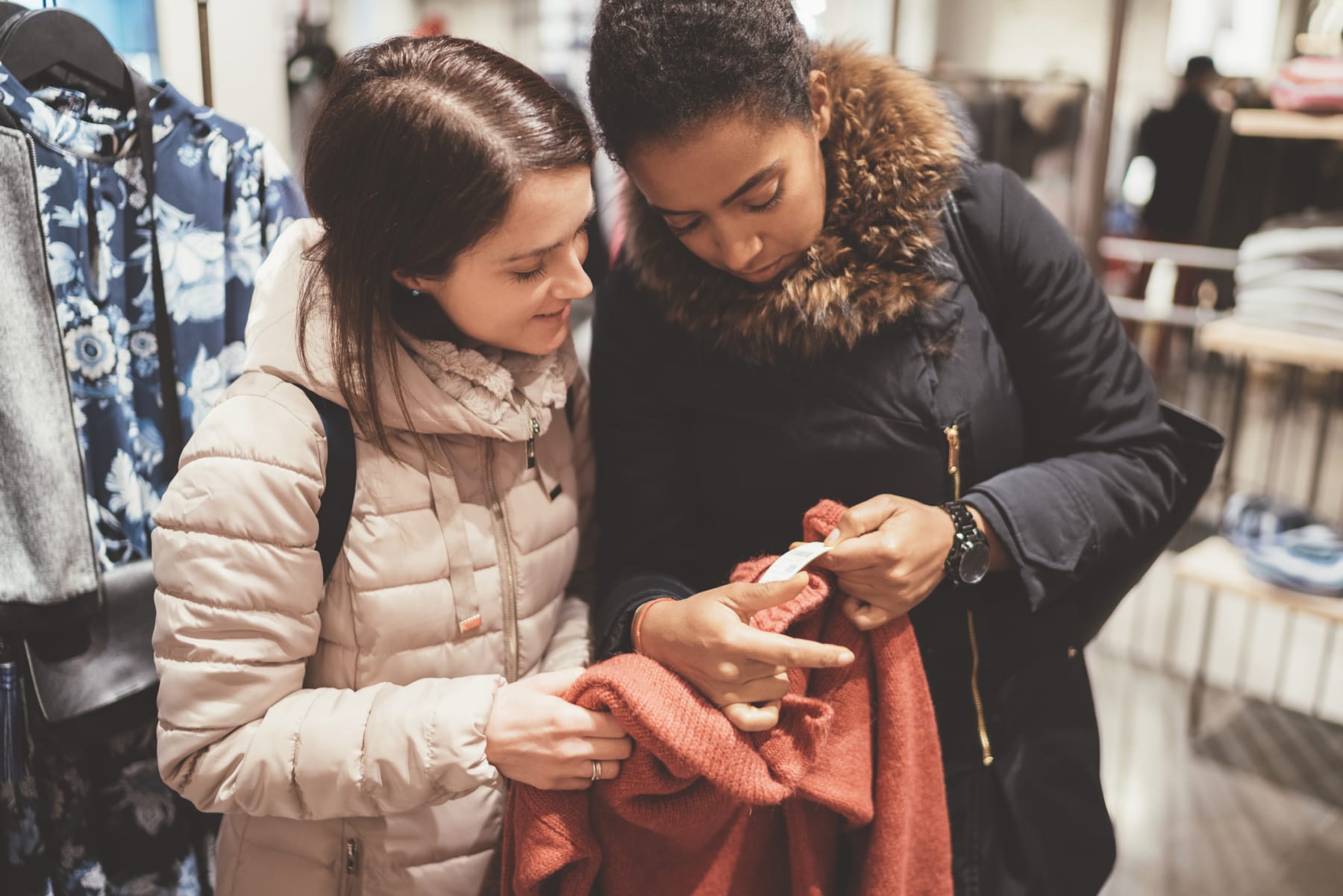 5 Ways to Find Deals on Clothing
21. Shop Holiday Sales
Clothing sales are pretty common, so you could ostensibly find a good deal any day of the year. That being said, the big holiday sales are where we tend to see the absolute best apparel offers. So if you need to refresh your closet, plan to shop around Presidents' Day, Memorial Day, July 4th, maybe Back to School season, Labor Day, and of course, Black Friday.
If you want the most amazing offers, you'll need to shop when the clothes you're looking for are less in demand.
22. Buy at the End of the Season
With very few exceptions, you should plan to buy clothing at the end of its season. That means if you're hoping to snag shorts and tank tops, be prepared to shop Labor Day sales or later to get the best deals. Need winter coats? Look at your favorite retailers come March, when winter is nearly gone. Any discounts we see for these kinds of items early in the season are usually modest at best, so if you want the most amazing offers, you'll need to shop when the clothes are less in demand.
23. Avoid Trends
Yes, you can totally pull off those black-and-white-striped pants that look like they come from Beetlejuice's closet. No, you shouldn't actually buy them. The truth is that trends come and go, so if you stock your closet with them now, your wardrobe won't be in fashion a year from now, or possibly even sooner.
If you don't care about sticking with the trends, buy whatever you want (and can afford, obviously). But if you do, know that trendy items can be one of the worst things to buy because they have such a short shelf life. Skip the trendy items in favor of classics that never go out of style, or that at least can be dressed up with trendy accessories. Then you can keep your look on point and not throw money away.
24. Shop Consignment Sales
If you're lucky enough to have good consignment shops in your area, don't be afraid to refresh your wardrobe with picks from the racks there. Depending on what you're looking for, you may be able to find designer goods that are always in style for way less than you'd pay to purchase them new elsewhere.
SEE ALSO: Your Guide to Every Holiday Sale in 2022
Consignment shops can also be a good way to find quality-made items for less — think things like cashmere or silk. Just be sure to check the care tag before you purchase, so you'll be prepared for trips to the dry cleaner or having to lay all your sweaters flat to dry at home.
25. Embrace the Capsule Wardrobe
Fashionistas know how fun it can be to revamp a wardrobe and fill it with the latest and greatest trends. But you can save money and find better deals by embracing the concept of the capsule wardrobe. These basically require choosing bottoms and tops that you like that are kind of plain, but that can be mixed and matched together to create new outfits, as well as dressed up or down.
This doesn't mean you have to give up statement pieces — you can absolutely accessorize with those. But the overall idea is that you consolidate your wardrobe to make it simpler, and then you can purchase items that you like when they're on sale. For instance, have you found a favorite white button-up? Get rid of other button-up shirts you won't wear, and buy a few of the ones you love. Then change up your look with different blazers, bottoms, and jewelry.
Ready to shop? Check out all the very best deals available right now!
---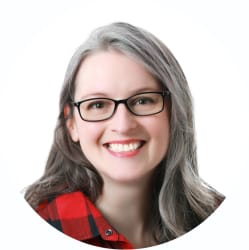 Senior Staff Writer/Consumer Analyst
Julie's work has been featured on CNBC, GoBankingRates, Kiplinger, Marketwatch, Money, The New York Times, Real Simple, US News, WaPo, WSJ, Yahoo!, and more. She's extolled the virtues of DealNews in interviews with Cheddar TV, GMA, various podcasts, and affiliates across the United States, plus one in Canada.
DealNews may be compensated by companies mentioned in this article. Please note that, although prices sometimes fluctuate or expire unexpectedly, all products and deals mentioned in this feature were available at the lowest total price we could find at the time of publication (unless otherwise specified).