10 Trade-In Programs That Pay You for Your Stuff
These retailers give you store credit, gift cards, or even cash for your old gadgets.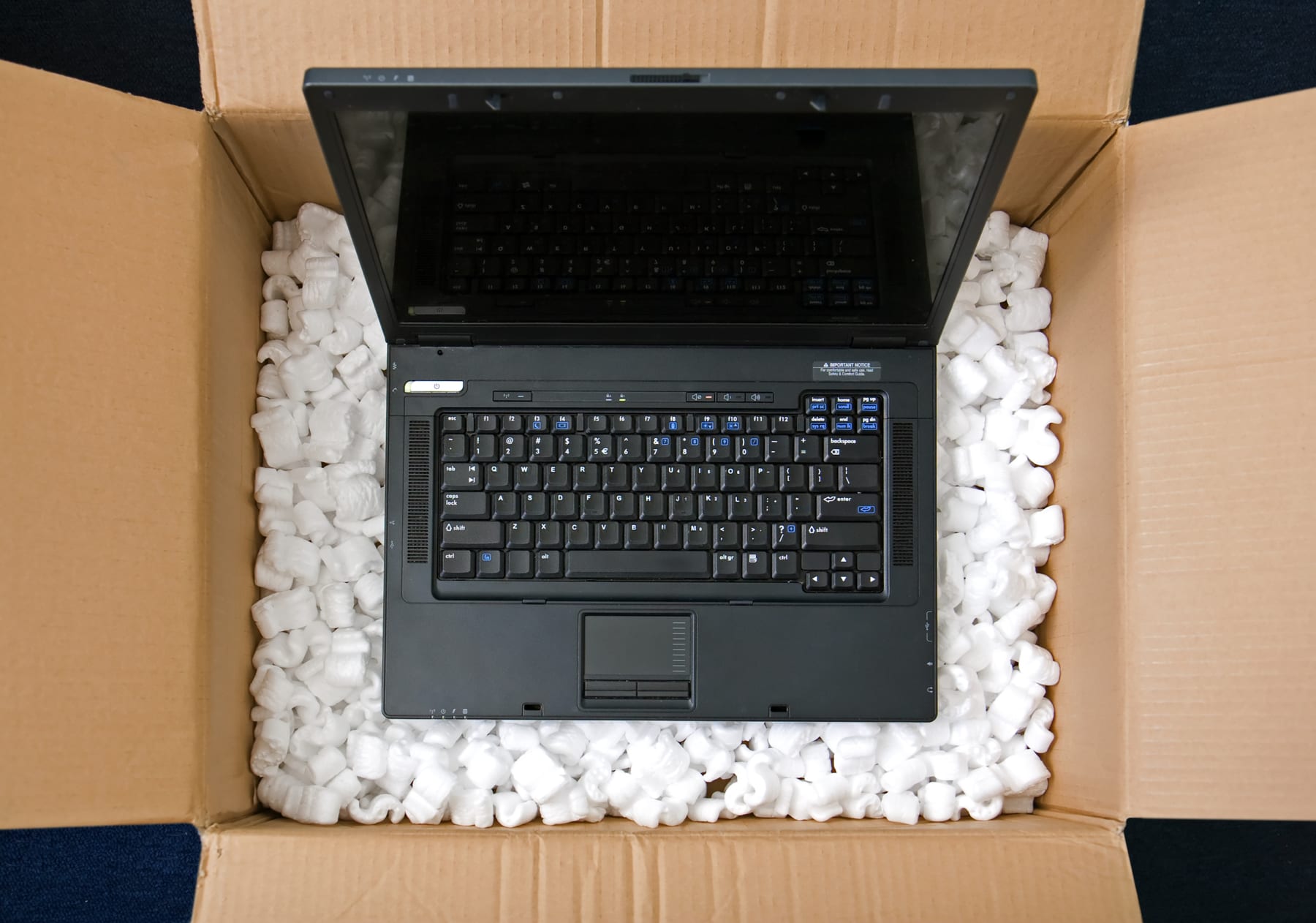 Do you have a bunch of old electronics sitting around your house collecting dust? Trade-in programs from Apple, Best Buy, and other retailers let you get rid of old tech — and you can walk away with store credit, gift cards, or even money in your pocket.
Read on to learn about 10 trade-in programs that will pay you for your electronics and other merchandise.
Popular Retailer Trade-In Programs
Walmart Trade-In Program
Walmart offers eGift cards in exchange for cell phones, tablets, video game consoles, voice speakers, MP3 players, wearables, and laptops through CExchange. To receive a free offer on your device, visit the Gadget to Gift Cards website and select your item type.
SEE ALSO: When Is the Best Time to Buy a New Phone?
You'll be prompted to answer a few questions and can receive an offer within seconds. Upon acceptance, you'll need to ship the device via FedEx Ground using the prepaid label you're provided. Your eGift card will be sent via email once the item has been received and evaluated.
Best Buy Trade-In Program
If you're 18 years of age (19 in Alabama and Nebraska) or older, you can exchange your used electronics for gift cards at participating Best Buy locations. But before you head in, check the Best Buy trade-in program page to be sure the retailer is currently accepting your type of gadget, as the categories sometimes change. Although your device will be examined before an offer is made, you can get an idea of what it's worth by answering a few questions on the site. You can also initiate the trade-in online in exchange for an electronic Best Buy gift card.
Walmart, Best Buy, and Amazon will give you gift cards in exchange for gadgets and other merchandise, such as video games.
Amazon Trade-In Program
Amazon is one outlet to explore if you'd prefer an Amazon gift card to offset the cost of your next electronics purchase. Their trade-in program accepts items such as Kindle eBook readers, cell phones, tablets, Bluetooth speakers, and streaming media players like the Fire TV Stick and Apple TV 4K. Free shipping is available for items you wish to trade, but it could take up to two business days to receive a status update once your item has arrived for inspection.
Samsung Trade-In Program
If you're a Samsung fan, the Samsung trade-in program can help you upgrade your devices for less. They're currently offering up to $700 in instant credit when you trade in select smartphones — and even up to $550 for certain Samsung Galaxy and Apple iPhone devices with cracked screens. You'll have to choose the new product you want and your old device you're intending to trade in. Then you'll be prompted to ensure it meets eligibility requirements, reset it, and disable anti-theft protection. After that you'll need to ship the device, and when Samsung receives it, you'll receive your credit.
Apple Trade-In Program
Consider the Apple trade-in program if you're looking to trade an iPhone, iPad, Mac, Apple Watch, and even select Android devices. All you have to do is head to the website, select your device to get a trade-in estimate, and follow the prompts from there to trade in your old gadget for credit toward a new Apple device. You also have the option to get an Apple gift card.
SEE ALSO: How to Shop Apple at Target: Get the Best Deals on the Devices You Want
GameStop Trade-In Program
Gamers can take advantage of GameStop's trade-in program by turning their old consoles and video games into cash or store credit. GameStop also accepts gaming accessories and select electronics, including phones and tablets. You can visit a GameStop location to get started.
Other Online Trade-In Options
BuyBackWorld
Hoping to get rid of your used electronics? With the BuyBackWorld online trade-in platform, you can receive cash directly deposited into your bank or PayPal account, a check, or a prepaid debit card in as little as two business days. You also have the option of receiving a BuyBackWorld gift card to be used on future purchases. The company currently buys back products across dozens of categories, including cameras, laptops, and headphones.
GreenBuyback
GreenBuyback accepts just about any type of electronic item you can think of. Similar to other trade-in programs, they allow you to get a free quote online and cover the cost of shipping, should you decide to accept the offer. But what makes GreenBuyback stand out is its ability to issue payments less than 24 hours after receiving your item. And they even buy in bulk, if you have several items you'd like to sell at once.
Not looking for a gift card? BuyBackWorld and Decluttr will deposit money directly into your bank or PayPal account.
Decluttr
Decluttr is another fee-free way to sell your stuff online. They accept CDs (if you still have discs lying around), DVDs, games, books, several types of electronics, and even LEGOs. Once Decluttr receives your item, it issues payments through direct deposit or PayPal within one business day. They'll even donate your payout to charity if you wish.
Gazelle
Gazelle currently buys back cell phones and tablets, including iPhones, Samsung phones, and other cell phones, as well as iPads. To begin, find your item on the website, but note that if isn't listed, Gazelle isn't currently accepting it. Once you've selected your device, answer a few questions about its condition. When you accept the offer and ship your item to them — items worth at least $1 ship free — you'll be paid via check, PayPal, or Amazon gift card as soon as they receive and evaluate the gadget.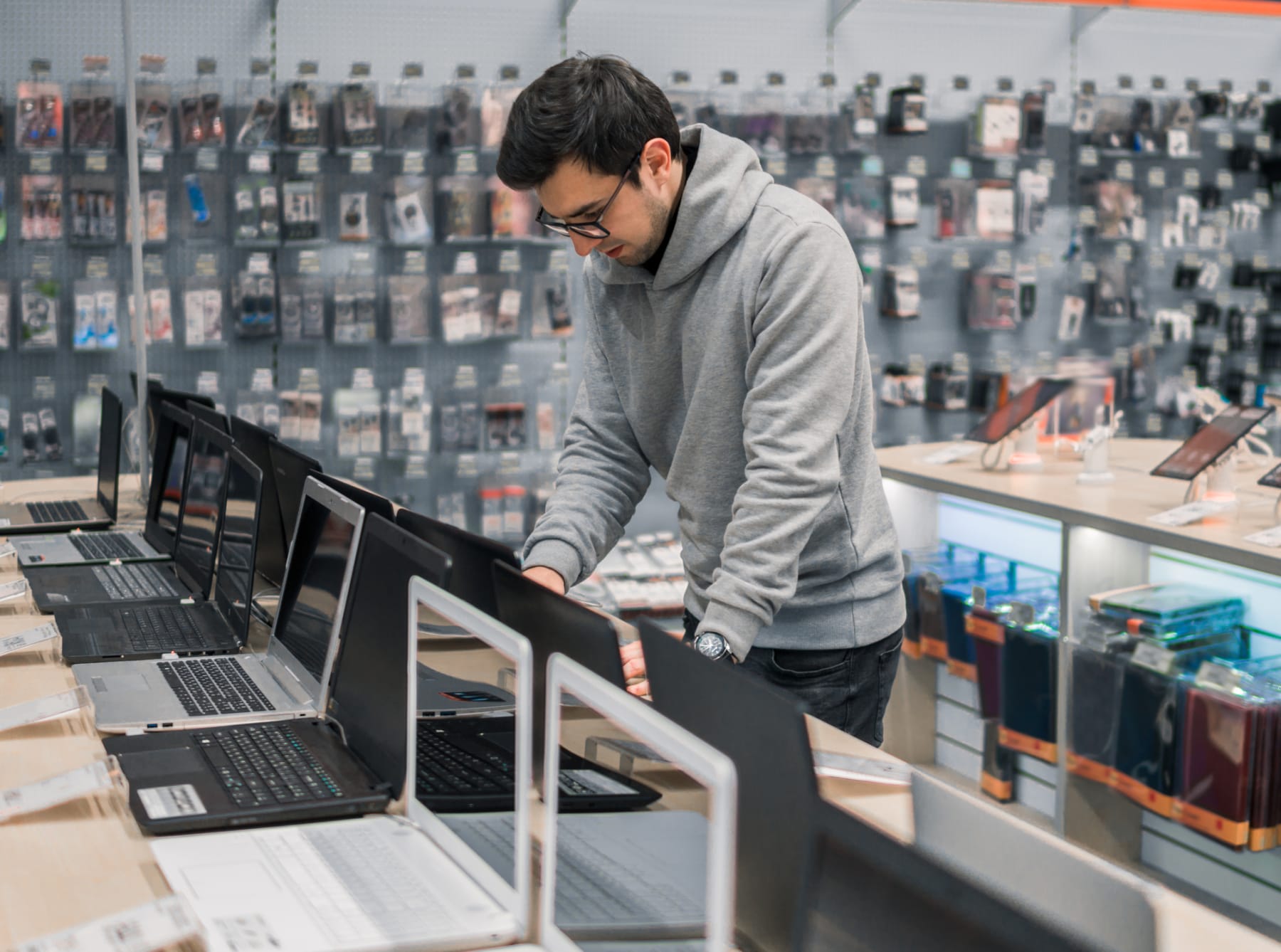 What to Know About Trade-In Programs
Trade-in programs may sound like an easy way to exchange your old gadgets for extra cash, but there are a few things to keep in mind when you're trying to decide on which program to use.
They Don't Have to Pay You
Whenever you're preparing to send a device into a trade-in program, your first few steps usually involve answering questions about the quality of the item. Some sites ask basic questions — does the device turn on and does it have a cracked screen, for instance. Others want you to judge the quality of the item, and while it might sound like a good idea to choose the best option, that doesn't mean they'll agree.
SEE ALSO: What Is eBay Certified Refurbished All About?
It's also important to know what the different companies mean by the terms they use. For instance, you might think your 3-year old iPhone is in flawless condition, but sites like Gazelle don't use that term to just mean free of damage and cosmetic issues. Often, terms like "flawless" or "like new" mean devices should appear as if they've just come out of the box, brand-new, and you can't tell they've been used. Keep this is mind when choosing the condition of your device to see the payout a company is willing to give you.
Your Offer Could Change
Very much related to the previous point is that your offer could change. Once you choose the condition of your item and send it in, it still has to reach the trade-in company and go through their own evaluation process. Even if you were quoted a fair payout in the initial phases, that doesn't mean it'll stick once they see your device.
Read the fine print before accepting an offer and sending your device in. Often it will clarify that if your device arrives and the company doesn't agree with the condition you reported, the offer could change. We've all likely heard horror stories of someone who decided to trade in an item and got an initial offer of something like $20 to $50, only to have the company change the offer to a ridiculous rock-bottom price of $5 or similar.
The good news is that if the company changes its offer, you can usually opt to have the device returned to you. If the payout drops too low, we recommend having it returned so you can pursue other outlets.
They Might Not Accept Your Device
How disappointing it would be to go through several steps to send an old device in — expecting to get paid — only to see the company not accept it. This situation might not happen often, but it definitely can.
Even if no trade-in programs will accept your item, you could still have luck selling it on eBay.
Again, it's typically related again to the condition of the item described when sourcing the offer in the first place. Often consumers think they've taken better care of their gadgets than they have, and when the company receives them, they might decide there's nothing to be done with them. They may offer a lower payout, but there's also a chance that they'll just say they can't accept the products, period.
In that case, they'll likely give you the choice to have the product returned to you, though in some instances they may offer to recycle it. And if you just want to be rid of the device, that may be fine. But if you're looking for cash, we once again recommend having the item returned and trying your luck elsewhere. Even if no other trade-in programs will accept it, you could still have luck selling on eBay.
Should You Trade In Your Device?
Considering these different pitfalls, you might be wondering if you should even bother trading in your old devices. And the truth is that it's just going to depend on your device — how old it is; its actual condition; if it's being sold still, and if so, what retailers are selling it for.
SEE ALSO: Will Amazon Trade-In Give You a Fair Price?
We suggest shopping around. In most cases with trade-in programs, you can absolutely put in your device's basic information — brand and model, along with its condition — and then receive an offer. You can then accept the offer if you like it, or stop the process right there. If you accept, you'll be prompted to prep the device for shipping; if not, no harm done. By checking out different trade-in sites, you'll be able to pick the one that promises the biggest cash payment. Remember that newer devices will typically receive bigger payouts, as the demand for those will be higher than older models.
And if you don't like what any of the trade-in programs are offering? Consider selling the product yourself on eBay. If that doesn't work out and you just need to be rid of that ancient iPhone, plenty of electronics recycling programs will take your gadget for free.
Ready to shop for a new device? Check out the best electronics deals now!
---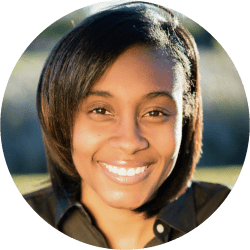 DealNews Contributing Writer
After spending several years as a governmental accountant, Allison transitioned into the world of freelance writing. Her work has appeared on on a number of reputable sites, including The Wall Street Journal, Investopedia, Daily Finance, MSN Money, and Credit.com.
DealNews may be compensated by companies mentioned in this article. Please note that, although prices sometimes fluctuate or expire unexpectedly, all products and deals mentioned in this feature were available at the lowest total price we could find at the time of publication (unless otherwise specified).