Everything You Need to Know to Buy Refurbished Electronics
You can snag discounts as high as 50% off on smartphones, iPads, and computers, but you've got to do your homework.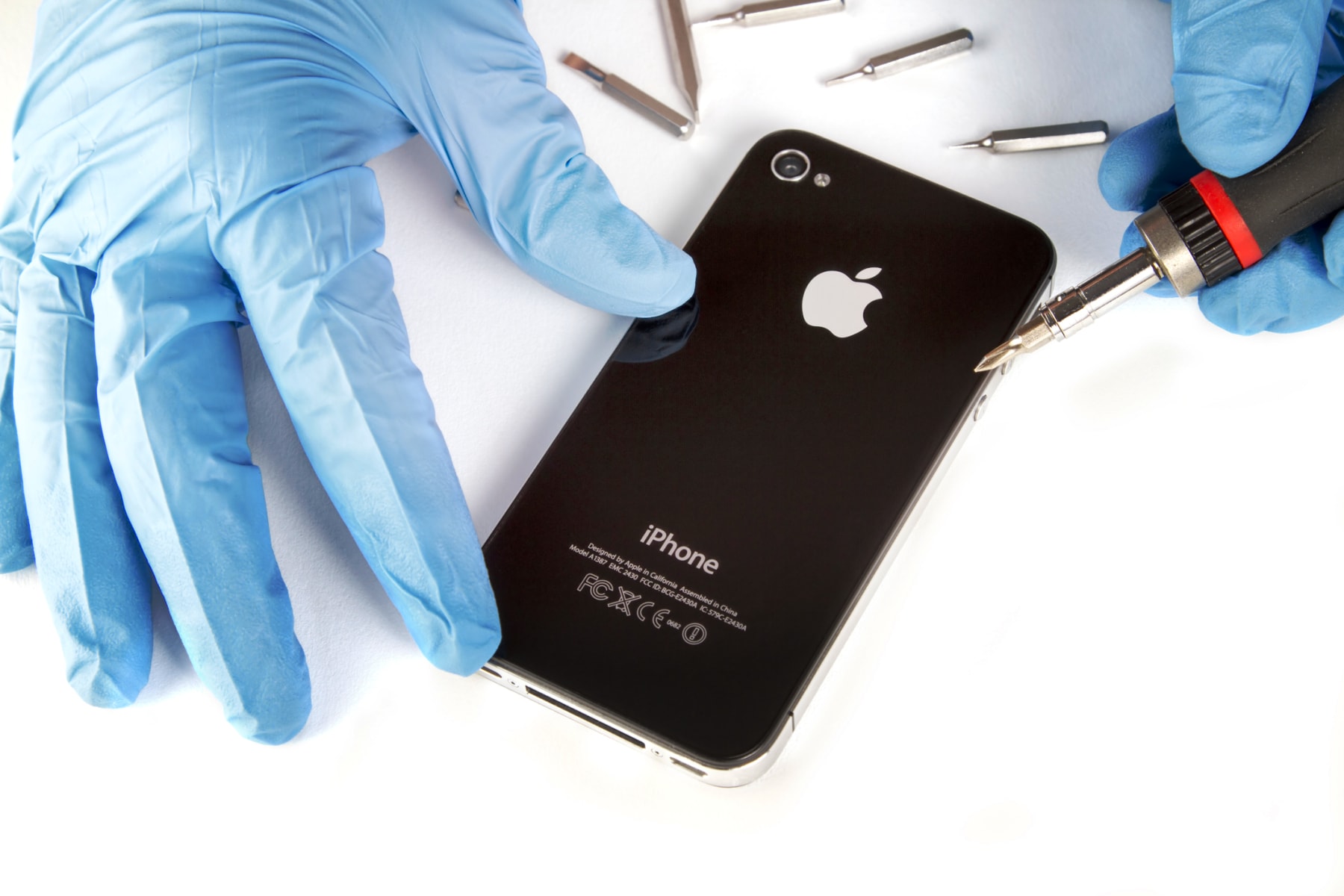 Electronics are pricey, which is why refurbished models can be such great deals. But these devices have a bad reputation because sometimes products labeled as "refurbished" just, well, aren't. A true refurb has been inspected and repaired so it can function like a new unit, though it may show wear from use. There shouldn't be any discernible difference between a refurbished model and a new model — other than price and cosmetics.
Read on for our in-depth guide about how to buy refurbished electronics, which features smart shopping tips and the amounts you can save on smartphones, Apple iPads, and computers.
What to Look for When Buying Refurbished Electronics
If you're going to look at refurbished electronics for sale, you'll need to take a little care to snag those savings. That means buying refurbs from the manufacturer or a reputable retailer, so you know you're getting an item that's actually been refurbished.
A reasonable return policy and warranty are important, too; if your refurb turns out to be a dud, you want to be able to return or replace it. The longer the return policy and warranty, the better. Manufacturers often provide a full 1-year warranty on their refurbished models — just like they do with new items.
SEE ALSO: What Does Refurbished Mean?
But even with a good return policy and warranty, taking care also means inspecting your items ASAP. If you notice any missing pieces or damage to the item overall, you'll want to take it back before the return period lapses.
Also, be aware that you won't have as wide a selection as you would if you bought new. Refurbished models are usually a bit older, and they may not be available in the size or color you want. These are certainly inconveniences, and they may make you wonder, "Is refurbished worth it?" Well, the savings can be! You'll often find electronics discounted by 10% to 50% — and some gadgets have even deeper discounts.
How to Buy Refurbished Smartphones
While budget models are out there, it's far too easy to spend almost $1,000 on a new smartphone. However, refurbished smartphones flood the market whenever a new model is released. It's a great way to pick up a fairly new phone at up to 50% off the original retail price.
We recommend only looking at phones that are a year or two old — and no older than three. Legacy models will be cheaper, but older phones may not be able to run the latest versions of Android or iOS. At some point, every phone grows too old to receive security updates.
We recommend only looking at refurbished phones that are a year or two old — and no older than three.
Aging phones can also have battery problems because their lithium-ion batteries naturally wear out over time. So do refurbished phones have new batteries? Some refurbished phones will receive a replacement battery before they're sold, but some won't — Apple is the only retailer we've seen that guarantees a new battery in every refurbished phone.
Though you can expect a refurbished model to show wear, you should inspect it to be sure any scuffs and scrapes are only cosmetic damage. A common complaint with refurbished phones — particularly those refurbished by a third party — is scratches on the camera lens. Be sure to check before the return period runs out.
You can find discounts running anywhere from 10% to 50% off, so it's well worth shopping for a refurbished smartphone. Here are some recent examples of how much you can save on devices from Apple and Samsung:
When Do Refurbished Phones Go on Sale?
If you've purchased refurbished items before, you may feel confident in doing so whenever you need a new device. But that doesn't mean you want the oldest-available generation out there. So when can you expect to find refurbished phones on sale?
The availability of refurbished phones varies based on the brand and even the popularity of the item. For instance, the iPhone 11 line arrived in September 2019, but we didn't see deals on refurbished models pop up until February 2020. That means when it comes to iPhones, we can expect to find refurbished models from the latest generation of handsets about five months after release.
SEE ALSO: When Is the Best Time to Buy a New Phone?
If you're looking for a refurbished version of the latest Samsung flagship, expect deals on open-box models to appear about four months after the release date. Like iPhones, though, about five months after the initial release is when we begin seeing truly refurbished iterations, as well as deals on them.
Looking for a refurbished Google Pixel phone? Historically, we've seen deals on refurbished models show up about four months after the release date. However, the situation was a little different with the Pixel 4 and Pixel 5. The Pixel 4 was discontinued after less than a year of being on store shelves. While the Pixel 5 is still available, it came out in October 2020, and we haven't seen any deals on refurbished units yet. Those should be coming soon, though!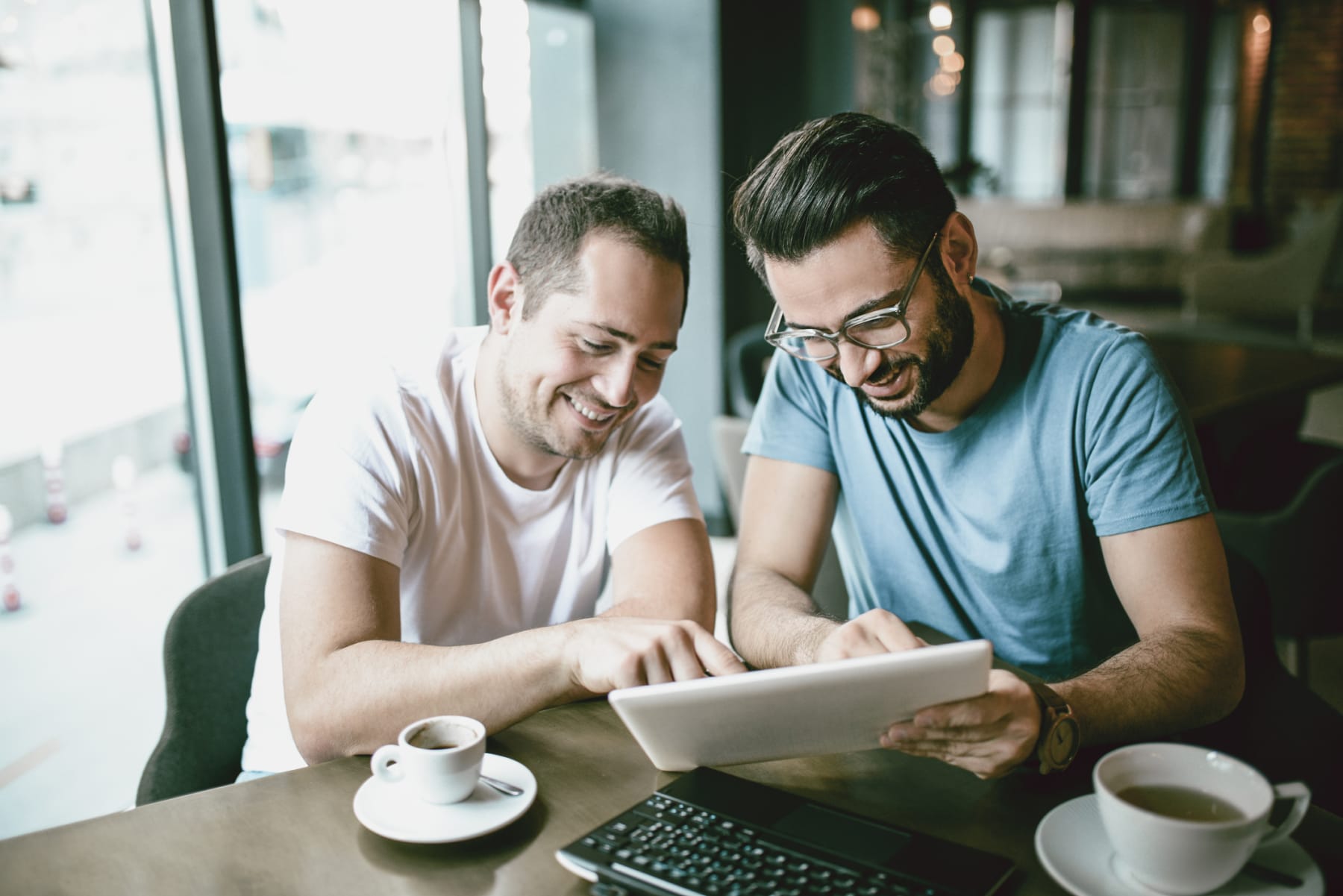 How to Buy Refurbished iPads
When it comes to iPads, they don't always have the same predictable release schedule as smartphones, and people don't typically upgrade them as often. That means there's no particularly good time to shop for a refurbished iPad — just be patient and keep your eyes open for a deal (or create an email alert).
Like smartphones, older iPads may have reduced battery life — but it's less of a worry, as they have larger batteries. And because we don't tend to use our iPads nonstop the way we do our smartphones, you may not even notice if the battery has degraded a little. Still, as with any refurbished product, check it out to make sure it's working properly when you receive it.
Look for the iPad's original release date or model number, so you can see if you're getting a reasonably new model or a fairly old one.
But there's one more thing to be aware of when you're iPad shopping. While some iPads are numbered so you can easily tell older models from newer models, not all of them are.
For example, Apple has called seven different generations of the iPad simply "iPad," and it's easy to get confused when browsing refurbs. Some may even be labeled "newest model" when they actually aren't. Be sure to look for the original release date (or, if you can't find a date, the model number) to see if you're getting a reasonably new model or a fairly old one.
iPad discounts are typically lower than smartphone discounts — but you're also more likely to find newer models. You can expect to save between 15% and 30% on old models and new models, as long as you're willing to wait awhile. Here's what you could save on Apple iPads at the time of this writing:
When Are Refurbished iPads Available?
Are you in the market for a refurbished iPad? The good news is you can almost always find one for sale. The bad news is that it can be a little tedious to research what model you're actually buying. Making a purchase from a reputable seller should help — outlets like Best Buy and Amazon Renewed often note the year as part of the product name. And if you can purchase from the manufacturer directly, you should also be able to shop with confidence, as you'll know what you're getting.
Compared to iPhones, you can find refurbished iPads from much older generations, especially if you shop third-party websites. For instance, at the time of this writing, we saw a few listings for refurbished iPad minis, a model that was released in 2012. In addition, we saw listings for the 4th-generation iPad, which was also arrived in 2012. All of these were from Amazon Renewed or third-party sellers on Walmart's website.
SEE ALSO: How to Buy a Cheap Laptop for College
However, when it comes to iPhones, the oldest model we saw refurbished at the time of writing was an iPhone 6. The iPhone 6 lineup was released in 2014, and the subject of the infamous "Bendgate" scandal.
Even though you can find older generations of iPads, and they can be ridiculously cheap — those iPad minis mentioned above started at under $100 each — that doesn't mean you should purchase them. Remember that you can't count on older models being supported with security updates, and many apps won't be optimized for those older versions of iOS.
Saving money is something we can always get behind here at DealNews, but if you end up with a device that can't do all that you need it to, it's not worth it. Instead of looking for the biggest savings, make sure you're buying a refurbished iPad that can handle everything you want to do with it, whether that's sketching with an Apple Pencil or playing a million levels of sudoku.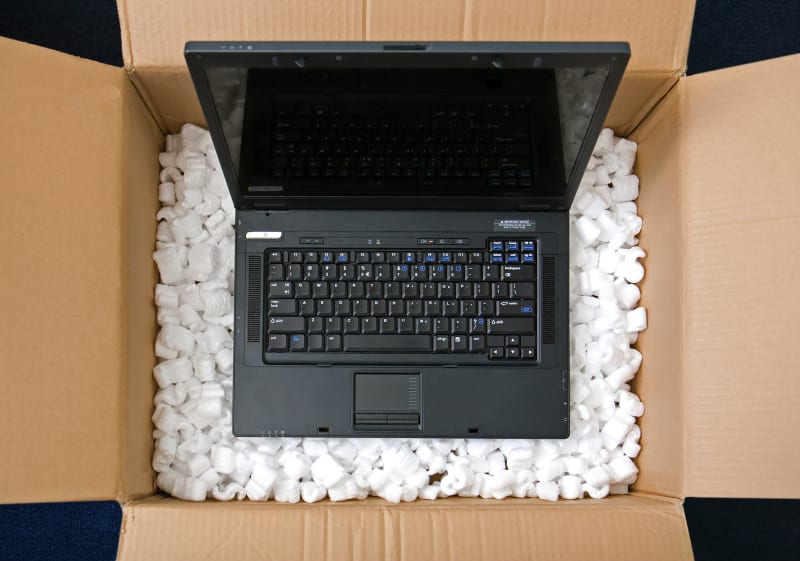 How to Buy Refurbished Computers
Whether you're looking for a laptop or a desktop, there are plenty of deals to be found on refurbished computers.
However, it can be tough to snag exactly what you want because of the number of models and configurations available. Plus, computers don't follow an easy-to-understand naming scheme, so you may have to do some searching to figure out how new (or old) a product is.
Buying refurbished computers from the manufacturers directly can save you as much as 50% off list price.
All of this taken together leaves the consumer in a bit of a bind when it comes to comparing the prices of refurbished and new models. Though retailers may list original release dates or note what generation a product is, you want to pay more attention to system specs like memory, hard drive, and especially the processor.
If you have no clue as to the age of the computer you're looking at, a quick web search for the CPU model — which should be listed with the product information — will give you the processor's release date. That won't tell you exactly how old the computer itself is, but it'll give you a rough idea.
So how much can you save? Even buying from the manufacturers directly can save you as much as 50% off list price. Since buying direct will usually get you a better warranty and a higher-quality refurb, it's hard to justify shopping elsewhere. For example, the M1 chip version of the 13" Apple MacBook Pro starts at $1,299 new, or pay $1,099 for a refurbished unit (15% off) from Apple.
Of course, you can also buy refurbished electronics from retailers like Amazon and Best Buy. However, because of the multitude of models, we find third-party sites harder to navigate than the manufacturers for items like computers.
But your mileage may vary! Check the refurbished electronics websites Best Buy Outlet and Amazon Renewed to see all your options.
When NOT to Buy Refurbished Electronics
We think looking into refurbished products is always worth it, but it's important to do a price comparison. While refurbished models are usually cheaper than new models, sometimes the difference is negligible. Different retailers can also offer significantly different refurb prices, so shopping around is a must.
SEE ALSO: Can You Still Buy a Non-Smart TV?
And sometimes the refurbished electronics for sale aren't high quality, depending on who refurbished them. Televisions are a prime example here. While some refurbished TVs are perfectly fine, many shoppers report receiving refurbs with damage to the stands or screens — and these old models may not save you much over new sets.
Buying from a retailer with good reviews and a sound return policy will protect you from getting stuck with a refurb that doesn't work. But getting a broken item you have to return is a hassle that may not be worth the savings.
Readers, what have your experiences been with refurbished electronics? Would you ever buy a refurbished smartphone, iPad, or computer? Let us know in the comments below!
---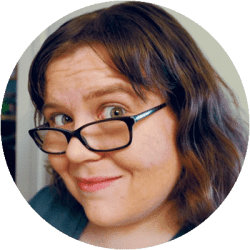 DealNews Contributing Writer
Originally working in IT, Elizabeth now writes on tech, gaming, and general consumer issues. Her articles have appeared in USA Today, Time, AOL, PriceGrabber, and more. She has been one of DealNews' most regular contributors since 2013, researching everything from vacuums to renters insurance to help consumers.
DealNews may be compensated by companies mentioned in this article. Please note that, although prices sometimes fluctuate or expire unexpectedly, all products and deals mentioned in this feature were available at the lowest total price we could find at the time of publication (unless otherwise specified).