What Does Refurbished Mean?
Apple, Samsung, and Lenovo all offer generous 1-year warranties on refurbished electronics.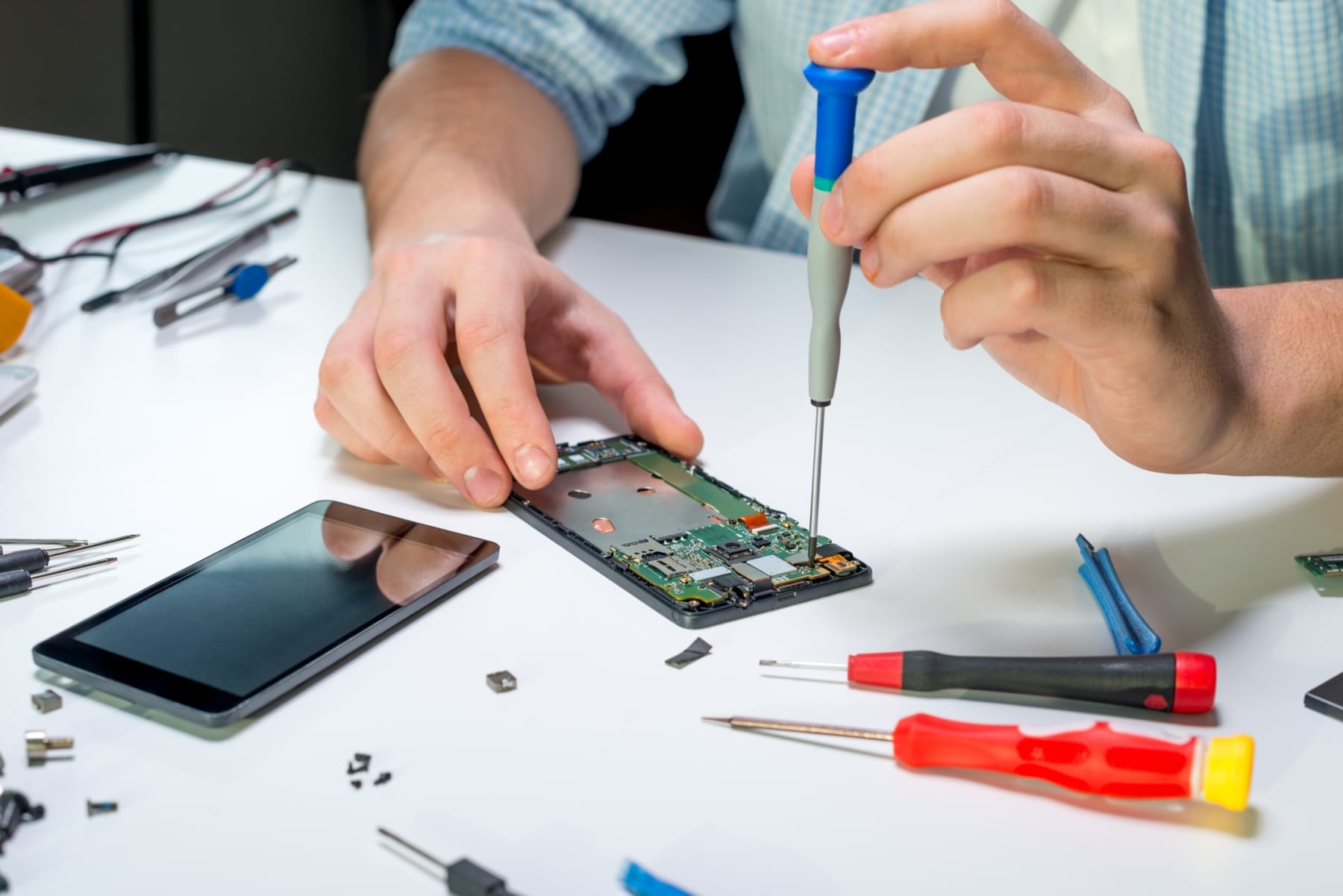 When you see a product labeled as "refurbished," you may assume it's used or in poor condition. It doesn't take much shopping around to find refurbs with prices ranging from great to unreal — any smart shopper would assume there's a catch. Consider just a few recent deals:
Refurbished deals can look like they're too good to be true, but that's not always the case. At the same time, buying refurbs does require caution. If you've been wondering, "What is refurbished, exactly?" and "What are refurbs all about?" here's what you need to know to get a deal instead of a dud.
What Does Refurbished Mean?
Shopping for refurbished products can be tough because different retailers may have different things in mind when they adopt a refurbished meaning. While the term always refers to an item that's been inspected and repaired, the amount of work done can vary significantly.
The term 'refurbished' refers to an item that's been inspected and repaired.
For the most part, these are the terms used to define refurbished products:
Refurbished: A product restored to like-new condition, though the definition of "like-new condition" varies. Factory-refurbished or manufacturer-refurbished products are likely to be the best refurbs — but also the most expensive. Items refurbished by a third party might have just been given a quick once-over before being put up for sale.


Certified: Products that have been tested to ensure they're in good working order, but not usually repaired. As with refurbished, the definition of "good working order" can vary.


Pre-owned: While some refurbished products are returns or damaged items that have been repaired, some are outright used. This isn't necessarily bad, as long as they've been refurbished properly.
Let's look at what Apple sells as a refurbished iPhone as an example. On top of being inspected and repaired, refurbished iPhones also have a new battery and outer shell. These upgrades are important when buying refurbished electronics, as products naturally become scuffed up with use, and batteries wear out with age. Refurbished iPhones from Apple even come in a brand-new box with all accessories and cables, and have the same 1-year warranty a new product gets — so there's no discernible difference between buying a new iPhone or a refurbished one.
SEE ALSO: When Is the Best Time to Buy a New Phone?
But if you're looking for a Samsung Galaxy smartphone, you'll see Samsung sells its refurbished models as "certified pre-owned." While "certified" usually means a product has only been inspected, we'd consider these phones to be refurbished. Samsung completely rebuilds these handsets, replacing any damaged components. Though the company makes no specific promises about a new battery or outer shell, the phones they sell are typically in good condition. They come with a new charger and accessories, and like Apple's refurbished models, include a 1-year warranty.
Not every refurbished product will go through such a detailed process — and many retailers don't do much to explain what repairs products have received before they wind up on store shelves. So it's on you to be a careful shopper and make sure you know what you're getting before you buy.
Know Who Refurbished the Product
Because the condition of "refurbished" products can vary, it's important to know who refurbished an item before you buy. It's best to buy refurbished products directly from the manufacturer. Not only does the manufacturer know the product best, but they'll often include a 1-year warranty with refurbished products. A long warranty indicates the refurbisher stands behind the product, basically guaranteeing it'll work.
It's best to buy refurbished products directly from the manufacturer.
A 1-year warranty is as good as you're going to get on a refurbished device. And for many electronics, it's the same warranty you'd get on a brand-new gadget. Products refurbished by a third party will have a shorter warranty, often hovering around 90 days. That offers some reassurance that the product is in good working order, but not as much as with a longer warranty from the manufacturer.
And if you're counting on warranty protection provided by your credit card — many offer extended warranties as a benefit — don't be too sure. Your credit card's protection may explicitly exclude used or refurbished items. Don't assume; check to see if you're covered!
Buy From a Reputable Retailer
While buying from the manufacturer is best, items purchased this way also tend to be the most expensive. Grabbing a refurb from Amazon, Best Buy, Newegg, or Walmart — all of which carry a range of refurbs — will get you a lower price but a shorter warranty. And if you're considering a retailer you're not familiar with, you'll want to do research first. Check reviews of the retailer and its products so you know if they're reliable.
SEE ALSO: How to Buy a Cheap Laptop for College
Regardless of the retailer you buy from, you'll want to know its return policy. Like a warranty, a good return policy shows the retailer stands by its products — and if you have problems, you can return items for a refund or exchange. Be wary of retailers selling products as is or with no return policy. You're buying a product that has, for some reason or another, seen some wear. If you find it doesn't work when you open the box, you want to be able to take it back for an exchange. If you buy a product as is, you're stuck with it.
Refurbs sold without a return policy can be amazing deals, but they do carry some risk. If you aren't willing to take the risk (and potentially throw away your money), be sure to buy from a retailer that offers a generous return policy between seven and 30 days.
Refurbished Can Be Like New — But It's Not New
Some refurbished items actually are as good as new, and they may even actually be new. However, for some reason, these items can't be sold as new — they could've been floor models, been returned during their return window, had their packaging damaged, or could be defective in some way. And while that last possibility may concern you, all refurbs have been repaired and inspected to ensure they're in like-new condition, so they should function as well as a brand-new product. The only difference may be the price.
The biggest downside of buying refurbished is you'll never get the latest, greatest products. At best, you'll be getting items that are a few months old — but you can expect more refurbished stock after a product has been on the market for about a year. (This is especially true with smartphones, as refurbished, pre-owned models will flood the marketplace after a new model is released.)
You can expect more refurbished stock after a product has been on the market for about a year.
For appliances like vacuum cleaners, you probably don't care whether it's the newest model as long as it works. But for electronics like smartphones and laptops, you have to be aware you're getting an older model, one that probably won't perform as well as the latest systems. While a model a year or two old will be fine for most users, you don't want to buy electronics that are too old. No amount of refurbishing will make them as fast as the newest models.
Another factor to consider is battery life. Any product powered by a lithium-ion battery will lose battery power over time, which can make buying older models a bit dicey. This is especially the case with smartphones — in part because we usually don't think phones have enough battery life when they're brand-new. While any decent refurbisher should replace the battery if it's particularly degraded, there's no guarantee. Apple is the only retailer that assures the batteries in its smartphones or tablets are brand-new.
When you buy refurbished, it's a good idea to compare the refurbished model to new models. If you need the features of a newer model, either wait until it's available in refurbished form or shell out the cash to buy it new. Sometimes you may even find the newer model has a competitive price — and if so, it can be worth picking up the latest product.
Then again, sometimes buying refurbished actually offers an advantage over buying new. As Money Crashers notes, "buying refurbished goods can allow you to get older models that are no longer sold in stores." The writer gives an example of buying a refurbished Mac mini to avoid a problematic OS X update.
Where to Buy Refurbished Phones and Other Items
As we mentioned earlier, you should start your refurb shopping with the manufacturers. Here are a few to look into:
Apple: Its refurbs all come with a 1-year warranty, and many have new batteries and outer shells. This is often the best way to buy Apple products, though sometimes you'll find sales on new products at Best Buy or Target that beat these deals.
Samsung: Its phones all come with a 1-year warranty.
Dell: Many of its refurbs have a 100-day limited warranty.
Lenovo: Most of its refurbs come with a 1-year warranty.
If you're looking for lower prices — or more variety — a third-party retailer may be the way to go. Just be aware that with most third-party retailers, it's not clear who refurbished a product or what was done to it — so pay careful attention to the product description, and be sure the product matches its description when you receive it. Warranty coverage can also vary from product to product, so check warranty information carefully.
Bear in mind, these aren't exhaustive lists. Most manufacturers and retailers offer a refurbished selection of some sort. If you don't see the product of your choice here, search for it. You may find a bargain by buying refurbished!
Readers, what experiences have you had with refurbished products? Would you recommend others buy refurbs? Share your thoughts in the comments below.
---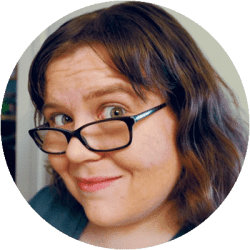 Contributing Writer
Originally working in IT, Elizabeth now writes on tech, gaming, and general consumer issues. Her articles have appeared in USA Today, Time, AOL, PriceGrabber, and more. She has been one of DealNews' most regular contributors since 2013, researching everything from vacuums to renters insurance to help consumers.
DealNews may be compensated by companies mentioned in this article. Please note that, although prices sometimes fluctuate or expire unexpectedly, all products and deals mentioned in this feature were available at the lowest total price we could find at the time of publication (unless otherwise specified).