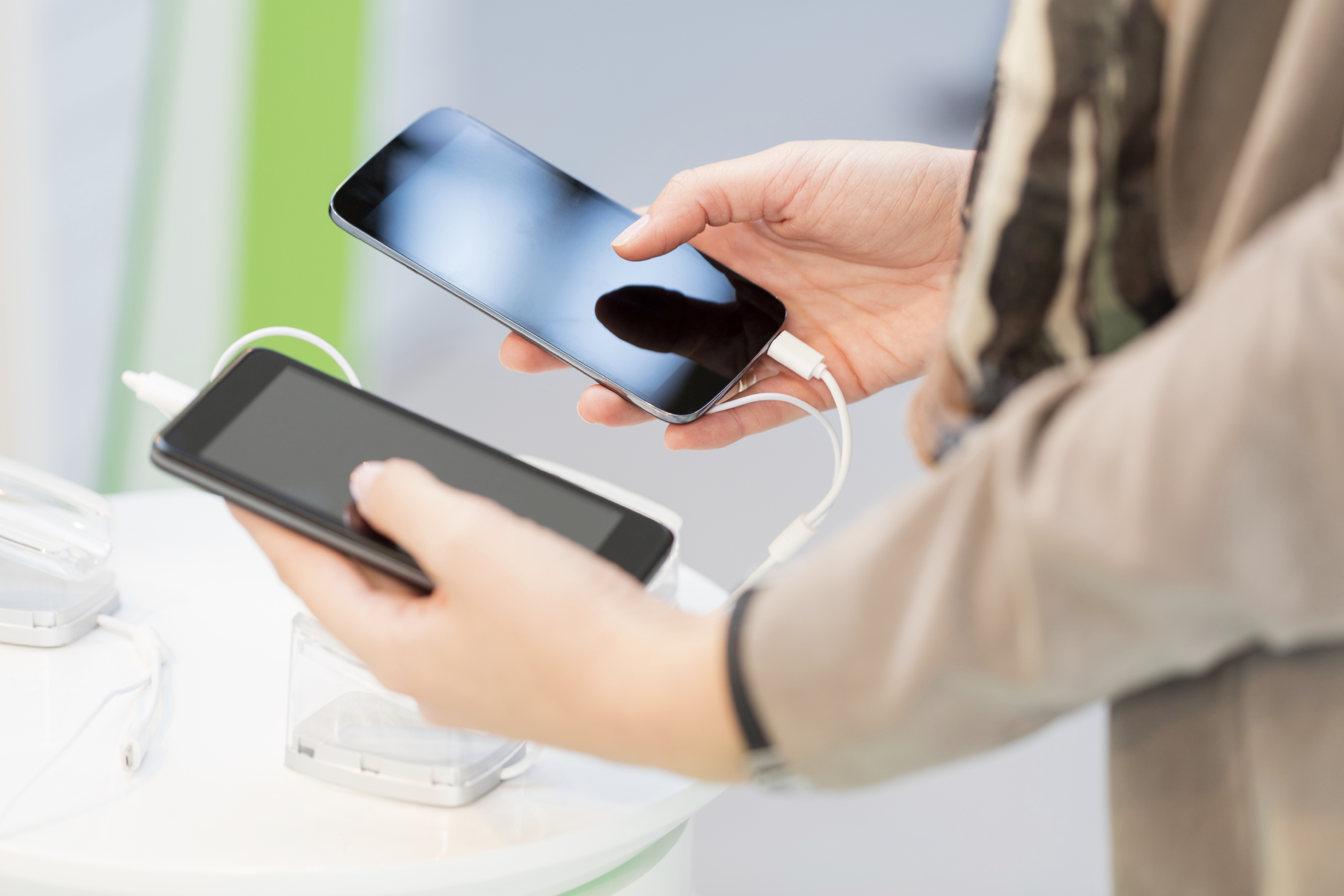 Suffice to say, 2020 has been a strange year. We're still dealing with a pandemic, Amazon has delayed Prime Day, and many stores are closing. And now we're also looking at tech-release delays!
Take Google, for example, which recently announced its Pixel 4a phone, along with the Pixel 4a 5G and Pixel 5. In the past, we've seen Pixel "a" models released around six to seven months after the latest flagship release, but the Pixel 4a is arriving 10 months after the Pixel 4.
Apple isn't immune to later-than-expected releases, either — it's reportedly delaying the iPhone 12. Apple usually hosts a September event, with products launching roughly a week later, but this year it seems the iPhone 12 lineup will be delayed by "a few weeks."
To learn what we do know about the latest smartphones, as well as what we're expecting, check out our guide below on when to a buy a new phone.
The Best Time to Buy a Smartphone
Apple iPhone 12
Release Date: October 2020 (expected)
Best Time to Buy: November or December
Apple is known for its predictable schedules, with its September iPhone launch being one of the tech highlights of every year. However, it seems this year the latest iPhone lineup is coming "a few weeks later" than expected. Because of this delay, we're thinking new iPhones might not hit shelves or be delivered until October. As for pricing? The iPhone 11 lineup arrived in September 2019, and we saw our first drop two months later in November, when the 128GB iPhone 11 was discounted to the same price as the 64GB model.
For the iPhone 12 models, we're expecting prices to start at $699 once again, and by Black Friday, we should hopefully see discounts of at least $50.
Samsung Galaxy S20 / S20+ / S20 Ultra 5G
Release Date: March 6, 2020
Best Time to Buy: May, July, or November
Samsung released its latest-generation Galaxy S20 lineup in March this year, and we've already seen price drops for each model. With the Galaxy S20 — priced from $999.99 — we saw the first discount two months after release in May; that's when it was as little as $390 with an eligible trade-in. The Galaxy S20+ starts at $1,199.99, but we saw unlocked models dip down to $650 back in July. And then there's the Galaxy S20 Ultra. Samsung is positioning it as its topmost tier of devices, and it starts at $1,399.99, but we saw unlocked models drop to $875 in July.
Samsung Galaxy Note20 / Note20 Ultra
Release Date: August 21, 2020
Best Time to Buy: December
Samsung is releasing its flagship phablets on August 21 this year, which is on trend with previous models' release dates. Last year, the Galaxy Note10 lineup hit shelves on August 23, with prices from $949.99, and we saw our first significant price drop in December; shoppers could snag these devices from around $700 that month.
We could see a $250 discount on the Samsung Galaxy Note20 in December.
If you're eyeing the Galaxy Note20 or Galaxy Note20 Ultra, we still encourage you to check for deals around Black Friday. However, if you don't see any great offers, know that we should see more notable discounts in December.
Google Pixel 4a / 4a 5G
Release Date: August 20, 2020 / TBD
Best Time to Buy: November or February
The Google Pixel 4a is set to be released on August 20 and have a starting price of $349. Despite the already-affordable price, we still expect at least modest discounts for Black Friday. The Google Pixel 3a was released in May 2019 with a starting price of $399, and by November of last year, we saw deals that put it as low as $250. Given the late release of the Pixel 4a, we might not see a $150 discount by Black Friday 2020. But if we don't, we expect those savings to come around February 2021.
Google also recently announced the Pixel 4a 5G, but its starting price is $499. That's $150 more essentially just for 5G capabilities. It remains to be seen if there will be additional changes to the 4a 5G from the base model Pixel 4a, but The Verge notes rumors have hinted at a larger screen and a second camera lens.
Google Pixel 5
Release Date: TBD
Best Time to Buy: November or December
Google recently announced its Pixel 5 phone, but at the time of writing, there were no further details on when we should expect its release. If Google follows previous trends, we can count on a Pixel 5 release in October 2020, with the first price drops coming around Black Friday. Last year, the Pixel 4 debuted with a starting price of $799, and by November 2019, we saw deals for the phone starting at just $599.
We don't yet have a starting price for the Pixel 5, and as it'll reportedly be 5G compatible, that could indicate a slightly higher starting price. A key thing to remember is that Google is touting the Pixel 5 release for "this fall," but that could technically encompass a time frame from September 22 to December 21.
Samsung Galaxy Z Flip / Z Flip 5G
Release Date: February 14 / August 7, 2020
Best Time to Buy: November or January
Samsung released its Galaxy Z Flip in February of this year, and we didn't see the first price drop on it until July. The phone has a starting price of $1,380, but the discount dropped it to $600 when users opted for a 30-month installment plan. That's the only deal we've seen for the Galaxy Z Flip. However, keep an eye out around Black Friday if you're interested in this device — it's possible we'll see similar, or even better, discounts for it around then.
Samsung recently announced a 5G version of the Galaxy Z Flip, too, with a release date of August 7, 2020. The starting price is a hefty $1,449.99, and based on the lack of deals on the original Galaxy Z Flip, we aren't expecting serious discounts on the 5G version anytime soon. There's a chance we could see some savings around Black Friday, but these phones are very expensive to begin with, so we might not see frequent deals.
If no stellar discounts pop up around Black Friday, keep an eye out in January and February, when Samsung should be preparing for another event to announce new devices. There's a chance it could take a page from Apple's book and drop prices on older models when it releases new ones.
Samsung Galaxy Z Fold2 5G
Release Date: September 1, 2020 (preorder)
Best Time to Buy: Black Friday (possibly)
Samsung had a troublesome initial release for its Galaxy Fold phone in early 2019, with outlets like The Verge reporting screens breaking after only one day. Industry reviewers are cautiously optimistic about the next iteration of Samsung's foldable smartphone.
SEE ALSO: What Does Refurbished Mean?
Don't be confused: It's called the Galaxy Z Fold2, but it's the successor to the Galaxy Fold — Samsung has simply decided to brand its foldable smartphones line with the "Z" moniker. Samsung is set to release more details on the Galaxy Z Fold2 on September 1, 2020, though we have no information on pricing yet. In fact, on Samsung's site, you can basically reserve a spot to preorder the Galaxy Z Fold2, but that's it. Wired suggests the phone will cost the same as the original, which was $1,980; however, that hasn't been confirmed yet.
One important thing to note: we haven't seen any price drops on the original Galaxy Fold. Because of that, we're not expecting any discounts on the Galaxy Z Fold2 anytime soon. While it's worth looking around Black Friday, know that we don't expect serious savings then. We might see a bit of a price drop early in 2021, but don't count on it.
Readers, what new phone release are you looking forward to? Let us know in the comments below!
---