Spoiler Alert: You Can't Binge-Watch Amazon's New Original Series
Unlike Netflix, Amazon won't allow users to watch their entire season in a single sitting. Will the normal, weekly installments manage to hook users online?
Most of us at DealNews have stayed up late to watch just one more episode of Breaking Bad or devoted an entire rainy Saturday to catching up with The Walking Dead. And thanks to streaming TV services like Netflix and Amazon Instant Video, the common practice of "binge-watching" affords viewers the ability to view back-to-back episodes of a series — sometimes taking in entire seasons of addicting TV shows within weeks.
So you can bet we were surprised that Amazon announced its first original TV series would not be available for gluttonous consumption all at once. While the pilots of the two new series are available to watch right now, the official 3-episode premiere of Alpha House, a political comedy starring John Goodman and written by Gary Trudeau of Doonesbury comic strip fame, is November 15. After that, the remaining eight episodes will air on a weekly basis exclusively on Prime Instant Video. The same goes for the Silicon Valley comedy, Betas, premiering November 22.
Amazon Primed for Profit
As you can guess, the reason behind the weekly schedule pays no mind to viewers acquiring a sun-starved Morlock complexion while bingeing on its new shows. The Consumerist points out that Amazon Prime members — who pay a $79 annual fee for perks like free 2-day shipping, Prime Instant Videos and the Kindle Owners' Lending Library — won't get instant access to the entire series over other members. But it is only Prime members who get access to the remainder of these shows' episodes beyond those first three teasers. The theory is that non-Prime members will get hooked on a show, and be inclined to join up as a Prime member in order to watch the remainder of the episodes. What's more, with the weekly scheduling, it's impossible for uncommitted new Prime members to watch the entire series during the free 30-day Prime trial — unless you wait until the series is finished. Plus, as noted in The New York Times, shoppers spend more once they're Prime members — as much as 150% more.
Weekly Episodes Taking a Page from Cable
Amazon Instant Video's main competitor, Netflix, released full seasons of its original series, House of Cards and Orange Is the New Black, all at once. This approach has worked well for Netflix so far; the company's recent third quarter earnings report revealed that more people binge-watch original series than previously thought, according to an article in Quartz.
But Amazon seems to think that the weekly releases will help create buzz. In a press release, Roy Price, Director of Amazon Studios, explains the reasoning behind the schedule: "We will release new episodes via Prime Instant Video week by week so that customers can chat about the shows and build up anticipation. We're constantly experimenting and trying new things — and we're eager to hear customers' feedback on this model."
This model will allow viewers to watch (and catch up on) episodes, and hopefully lower the risk of series spoilers from that guy on Facebook who reveals spoilers. (Alternatively, you could install the Chrome extension Unspoiler to censor potential plot reveals, which scans web pages for keywords you've put in, and covers pages potential spoilers with warning banners.)
Amazon's approach also allows for more buzz from armchair and professional TV critics alike. While Netflix shows received weekly reviews in some publications, the segmented system allows for summaries and discussions on popular TV blogs and entertainment outlets.
It's Showtime!
These Amazon shows have been selected from 14 pilots that received feedback, but it remains to be seen how they will they rate with a larger audience.
Alpha House, with a cast that also includes Mark Consuelos, Cynthia Nixon, Amy Sedaris, and Wanda Sykes, follows the antics of four Republican senators, who all room together in Washington D.C. Betas is about four friends who try to find their fortune with a new social network app. There are also three kids' shows in the works: Creative Galaxy, an animated interactive art adventure series led by an alien character; Annebots, a show about a young scientist named Anne, who creates three robots to help conduct experiments; and Tumbleleaf, a stop-motion series about a blue fox named Fig.
Amazon was also set to green-light two new hour-long dramas. Crime show Bosch is based on an LAPD detective book series by Michael Connelly featuring a homicide cop who pursues the murderer of a 13-year-old boy, while standing trial for the murder of a serial killer. The After, written by X-Files creator Chris Carter, will be about eight strangers thrown together by mysterious circumstances.
The question still remains whether customers will be aflutter with anticipation each week or miffed that they won't be able to gorge themselves on an entire series. So, what do you readers think about Amazon's weekly scheduling of its new original series? Will you watch in weekly morsels or wait to binge? Let us know in the comments below.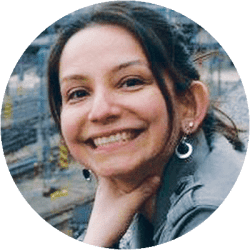 DealNews Contributing Writer
Josie Rubio was a Brooklyn-based freelance editor and writer, who interviewed everyone from Britney Spears to ghost experts during her lengthy journalism career. She visited five continents, and loved to write about travel, food, nutrition, health, gardening... and pretty much everything.

Note: Josie Rubio died on December 3, 2019.
DealNews may be compensated by companies mentioned in this article. Please note that, although prices sometimes fluctuate or expire unexpectedly, all products and deals mentioned in this feature were available at the lowest total price we could find at the time of publication (unless otherwise specified).