Amazon Will Sell Its Own Line of Diapers, But Don't Expect Generic Brand Pricing Just Yet
Will the store start offering other house-brand items down the line, like Target?
The retail strategy of stores producing their own house-brand generic products to compete with better-known name brands is nothing new, but it's a big deal when Amazon enters the conversation.
Until today, the online retailer had shown little commitment to making its own generic product lines. Yes, you can buy AmazonBasics electronics accessories for lower — often much lower — prices than brand names, but these were small purchases that most shoppers only bought once. For Amazon's low profit margins to work, the retailer needs to sell in quantity, which is where Amazon's new diaper and baby wipes line, Elements, comes into play.
Sometimes Cheaper, But for Prime Members Only
Unlike what you may think of a store brand, Elements isn't meant to be a budget buy: Amazon says Elements are "premium products" and they're priced accordingly. At current prices, Elements diapers appear to range from $0.22 each to $0.35 each depending on diaper size, package size, and delivery option (Amazon offers a discount for anyone signing up for a monthly Subscribe & Save delivery). That pricing makes them competitive with — but not always cheaper than — brand names like Pampers ($0.24 to $0.42 each) and Huggies ($0.20 to $0.39 each) on Amazon itself.
On top of the cost, Elements products are only available to Prime members, who are already paying $99 a year for access to free shipping and a variety of other Amazon perks. Even then, Prime shoppers are restricted in the package size they can purchase, with Amazon pushing larger boxes — with 132 to 224 diapers, depending on size — that are meant to last the entire month.
If you don't want to make a 200-diaper commitment to a new brand, you can purchase 40-diaper packages, but only through Amazon's Prime Pantry service, which has a $5.99 shipping fee, even for Prime subscribers. If you're looking for savings, Amazon Mom members save 20% off subscriptions for diapers or wipes... though you could use that benefit to save on more familiar name brands, too.
It's Not Really a Generic Brand
Though the complicated shipping structure doesn't inspire impulse buys and the pricing, as it currently stands, won't draw in bargain hunters, there's a chance Amazon isn't targeting either. Elements marketing suggests the line is more likely aiming at premium brand Honest, which doesn't sell on Amazon.
"The two things customers told us they want are premium products that meet their high standards, and access to information so they can make informed decisions," said Sunny Jain, Amazon.com Consumables Vice President. "Amazon Elements offers both."
Both Elements and Honest offer details on just what's in their diapers, including from where the materials are sourced, so potential shoppers know exactly what they're putting on their children. And though Amazon's pricing won't win over shoppers buying cheaper generics at local big box stores, anyone who buys Honest right now — and paying $0.24 to $0.63 per diaper — will likely see Amazon's Elements lines as a great deal... and already be used to buying diapers in large monthly subscription boxes.
Will Amazon's new diaper brand take off? Whether it does or doesn't, the bigger question is just what Amazon will do next. While these moderately priced generics might not send big brands running for cover, they could offer stiff competition to pricier premium brands — if the quality holds up. Amazon hasn't commented on where the Elements brand is going next, but if this diaper experiment works out, storefronts from Honest to Whole Foods may have good reason for concern.
---
Related DealNews Features: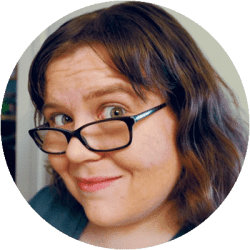 Contributing Writer
Originally working in IT, Elizabeth now writes on tech, gaming, and general consumer issues. Her articles have appeared in USA Today, Time, AOL, PriceGrabber, and more. She has been one of DealNews' most regular contributors since 2013, researching everything from vacuums to renters insurance to help consumers.
DealNews may be compensated by companies mentioned in this article. Please note that, although prices sometimes fluctuate or expire unexpectedly, all products and deals mentioned in this feature were available at the lowest total price we could find at the time of publication (unless otherwise specified).