What Is Google Stadia? Everything You Need to Know About Cloud Gaming Services
Google's new game streaming service could be a good deal for people who like playing games on different platforms.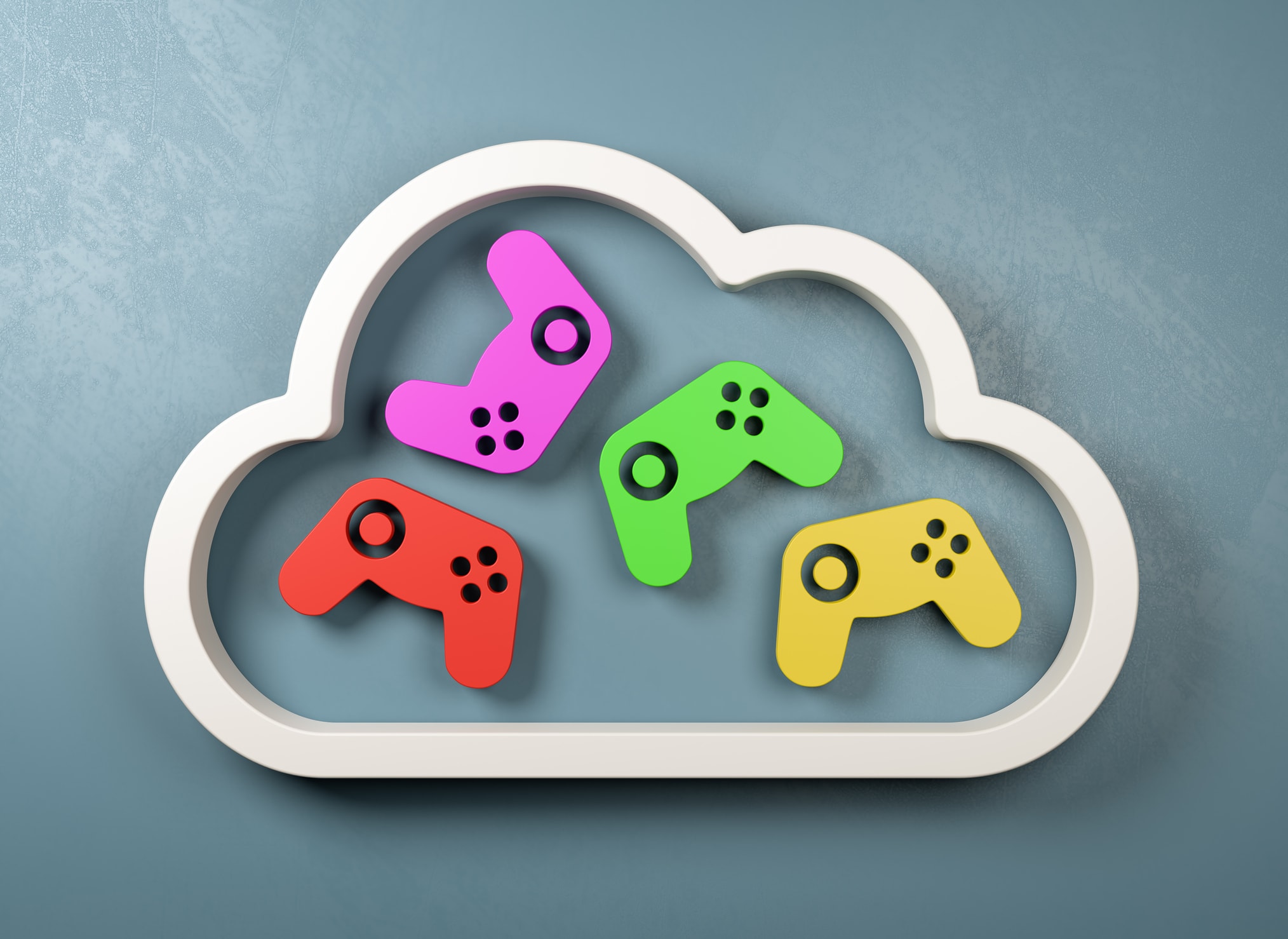 Attention, gamers: A new platform called Google Stadia is launching this year. It could let you enjoy your favorite games for a fraction of the cost, and you don't even need a gaming console to get in on the fun!
Read on to learn more about Stadia gaming, plus other cloud gaming services that may be worth considering.
What Are Cloud Gaming Services?
Cloud gaming services allow you to access a variety of games without having a physical console handy. This means you aren't limited to one title, and you can hop on and play your favorite games when you're on the go. Even better, some games are available across platforms, including gaming laptops and mobile devices.
Cloud gaming services allow you to access a variety of games without having a console handy.
All you need is a reliable internet connection and the correct hardware (e.g., a controller), and you're all set. Best of all, you shouldn't have to worry about pesky updates and game patches, as the services are cloud-based.
How Does Google Stadia Work?
Google Stadia is like other cloud gaming services in that you don't need a console to play your favorite titles. Instead, you can stream games via your TV, desktop, laptop, or via your Pixel 3 or 3a device while on the go. (Note that if you want to play on your TV, you'll need a Google Chromecast Ultra.)
Other key features include:
4K streaming capabilities, so you can see the nitty-gritty details on the screen
No download time, as games are available for play when you plug in
The ability to record video clips and screenshots using the controller's Capture button
Live streaming capabilities with Crowd Play
An array of games available for purchase
If you're wondering what games you'll be able to buy, options include Assassin's Creed Odyssey, Destiny 2, Samurai Shodown, Mortal Kombat 11, NBA 2K, and the new Tomb Raider Trilogy.
When Is Google Stadia Coming Out?
You can now preorder the Founder's Edition of Google Stadia, which will ship in November 2019.
Quick note: Google Stadia is not available in Hawaii or Guam.
How Much Will Google Stadia Cost?
Google is currently offering the Stadia Founder's Edition for $129, with free shipping. All preorders include the following:
A free 3-month subscription to Stadia Pro
An additional free 3-month subscription to gift to a friend through a Buddy Pass
A Night Blue Stadia controller (exclusive to the Founder's Edition)
A Google Chromecast Ultra
A Founder's Stadia name and badge
How Much Is the Stadia Gaming Service?
Once the introductory pricing ends, you'll have two subscription options for the Stadia service: Stadia Base and Stadia Pro.
Stadia Base
This service level is free but won't be released until 2020. Base subscribers will receive the following perks:
Up to 1080p resolution
A frame rate of 60 frames per second
Stereo sound
The ability to buy games anytime
It's important to note that you won't have the same high-quality streams with the free tier. You also won't receive access to additional free games, and you'll have to pay the full price of the games you purchase.
Stadia Pro
As a founding member, you'll receive three complimentary months of Stadia Pro. The price will then increase to $9.99 per month after the introductory period. Otherwise, you can downgrade to Stadia Base and continue to enjoy the games you've already purchased.
The Pro service level includes the following:
Up to 4K resolution
60 FPS frame rate
5.1 surround sound
The ability to purchase games whenever you want
Access to regular releases of free games, including Destiny 2: The Collection
Exclusive discounts on select game purchases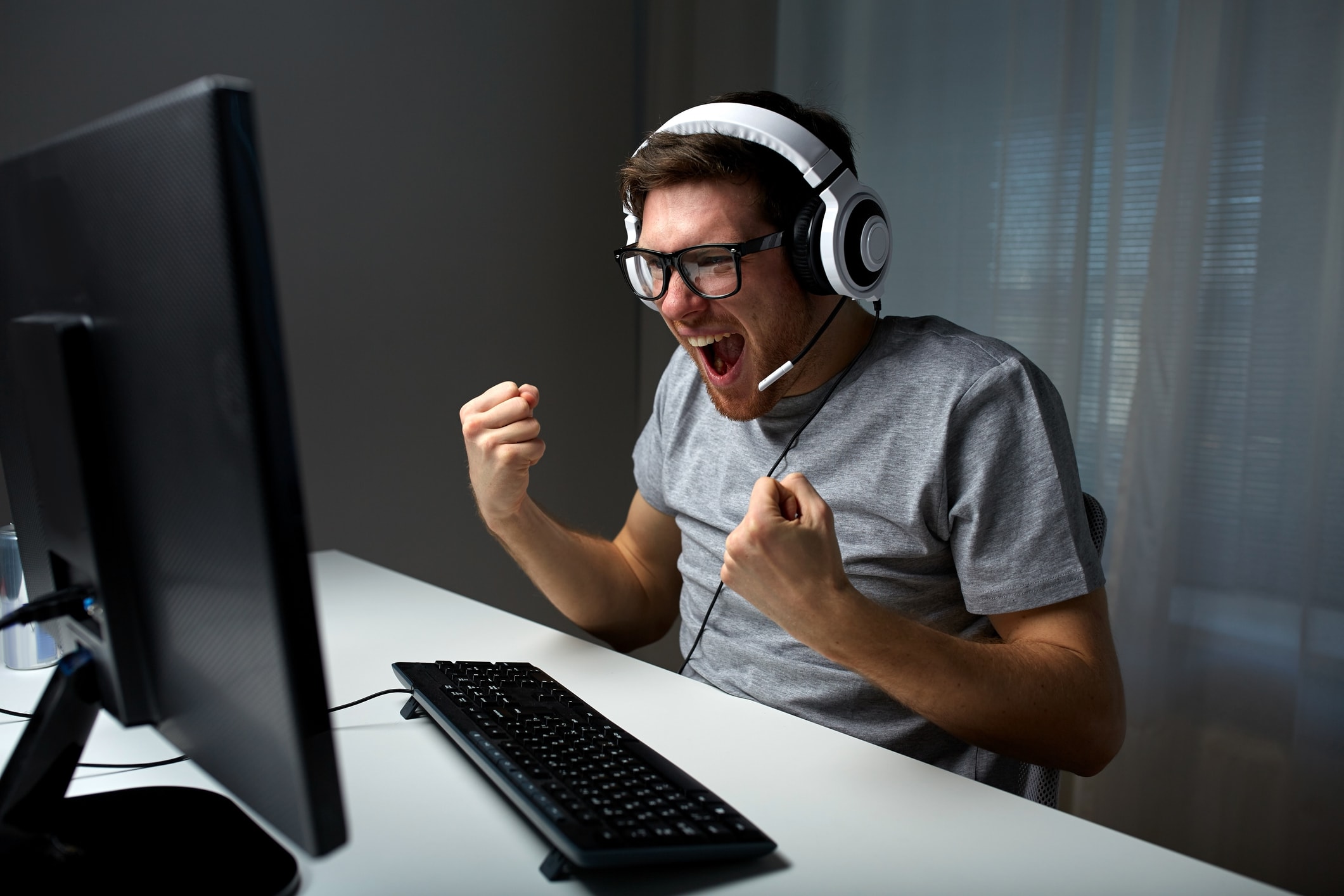 Other Cloud Gaming Services
If you like the idea of cloud gaming services but prefer to explore multiple options before making a commitment, here are a few others to consider.
GeForce NOW by Nvidia
If you subscribe to GeForce NOW by Nvidia, you'll be able to play up to 400 Windows PC games — including Fortnite — using one account across multiple devices.
But since it's not an exclusive gaming provider, you must already own the supported titles on Blizzard Battle.net, Steam, or Uplay. You can also access a variety of free games through NVIDIA SHIELD's TV or tablet. So if you'd prefer to test the waters, Nvidia streaming is a good way to do so.
SEE ALSO: What Graphics Card Should You Buy?
Games can be played for up to four hours in one sitting. Once that time has elapsed, the platform allows you to save your progress and pick up where you left off by starting a new session.
Nvidia streaming for gaming is currently available on PC, Mac, or SHIELD in North America and Europe. And since it's still in beta mode, you can receive free access by submitting a request online.
PlayStation Now
This game streaming service lets you play PlayStation games on your PS4 console or directly on your PC. If you have a DualShock 4 wireless controller that uses a USB mini cable, you can subscribe and immediately access the games in the PlayStation library at the tap of a finger.
With the service, you can stream over 750 on-demand games to your PS4 or PC without purchasing them individually. Select titles in the library can also be downloaded to a PS4 console.
PlayStation Now offers a 7-day free trial. Once the promotional period ends, you'll incur a subscription fee of $19.99 per month. Other subscription options are three months for $44.99 and 12 months for $99.99.
Project xCloud
Project xCloud is a game streaming service offered by Microsoft. Although it hasn't been officially released to the public yet — it's still in testing mode — the idea is similar to Google Stadia. Project xCloud is meant to allow gamers to "play the games [they] want, with the people [they] want, on the devices [they] want," according to Microsoft's Kareem Choudhry.
Ultimately, you could be able to access more than 3,500 games on-demand across a variety of devices. All you'll need is an Xbox Wireless Controller with Bluetooth capability. If you don't have one, you should also have the ability to play via touch input.
Is a Game Service a Good Deal?
A cloud gaming service could be a good deal for some people. For those who prefer to play multiple games across a variety of platforms, it may be a worthwhile investment, as you won't have to spend potentially hundreds of dollars on individual games. Even better, you won't need multiple consoles to play.
Cloud gaming services can be a good deal for people who play multiple games on different platforms.
But if you're not into playing several games at once and would rather stick with one title for the long haul, you could find yourself wasting money with a game streaming service. To illustrate, if you download one digital game on the PS4 for $50 and are hooked on it for an entire year, it probably won't make much sense to pay for a PlayStation Now subscription.
Another important consideration: If the games you like to play aren't accessible on the streaming service at no additional charge, it may not make sense to subscribe. After all, you'll still be paying for those games anyway. However, some argue that on-demand access, minimal downtimes, the vast libraries, and the ability to play while on the go justify the monthly investment.
Readers, what are your thoughts on Google Stadia? Have you tried any of the other video game streaming services? Let us know in the comments below.
---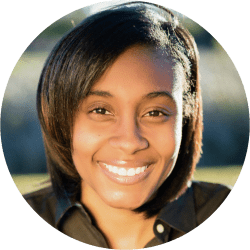 DealNews Contributing Writer
After spending several years as a governmental accountant, Allison transitioned into the world of freelance writing. Her work has appeared on on a number of reputable sites, including The Wall Street Journal, Investopedia, Daily Finance, MSN Money, and Credit.com.
DealNews may be compensated by companies mentioned in this article. Please note that, although prices sometimes fluctuate or expire unexpectedly, all products and deals mentioned in this feature were available at the lowest total price we could find at the time of publication (unless otherwise specified).