Want to Buy a Digital TV Antenna? Here's What You Need to Know!
For around $20, you can cut the cable cord and still enjoy major network broadcasts.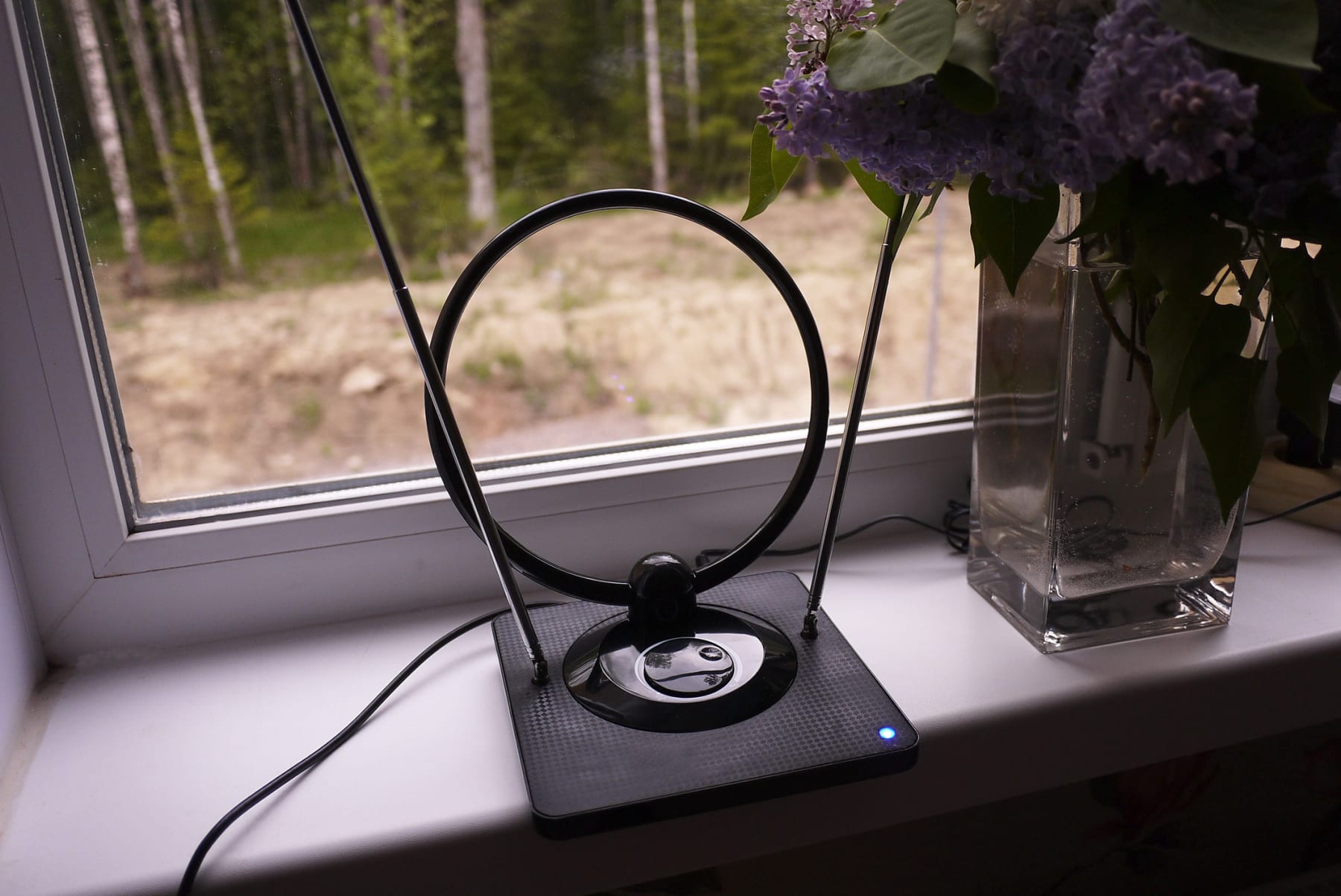 With cable and satellite companies hiking prices yet again, ridding your home of unnecessary subscriptions has never been more appealing. Switching to streaming might seem like an easy fix, but with so many different services now, you can easily end up paying just as much as you would for cable!
SEE ALSO: 7 Ways to Get Free HBO
The good news is you don't have to have a streaming service to watch your favorite local stations. With the help of a digital TV antenna, you can air most major broadcast networks for free.
Even better is that these add-ons don't have to cost you a fortune. A basic indoor digital TV antenna costs around $10, which is what you'll pay for less than a month of many streaming services. So if you like watching big network shows but are tired of footing your cable bill, why not give a digital TV antenna a try? Here's what to know before you buy.
What Can You Watch With a Digital TV Antenna?
Your reception will vary depending on where you're located in relation to the nearest broadcast tower. However, anyone in an urban or suburban area can expect to pick up the major networks, such as ABC, CBS, The CW, FOX, NBC, and PBS. Some viewers can pick up more antenna TV channels — from 25 to 40 and even more — if they're close enough to the towers.
Since 2009, TV stations have been required to broadcast in digital format, which means you can even get some local stations in 1080i with the right setup. (And thanks to the new ATSC 3.0/NextGen TV broadcast standard, 4K over-the-air viewing seems to be on the way.)
Anyone in an urban or suburban area can expect to pick up the big networks: ABC, CBS, The CW, FOX, NBC, and PBS.
So what is 1080i? The "i" in 1080i resolution stands for "interlaced" scanning, whereas 1080p is "progressive" scanning. (Both display 1920x1080 resolution.) Note that 1080i video could look fuzzy, especially for action scenes. Video that's 1080p provides a sharper image, which is preferred in shows and movies with a lot of movement. For local broadcasts, though, 1080i is generally fine.
To find out exactly what TV stations are in your area, head to AntennaWeb. Enter your address or ZIP code and click "Go." The site will bring up details on your area, including how many channels and over-the-air stations you can theoretically access. You'll see a list of networks, the number of channels available, and an antenna recommendation in a specific color for each station. (A legend at the top of the page will explain the antenna color codes.) It'll also note whether or not a channel is affected by the FCC Repack.
However, it's important to remember that environmental factors can play a major role in the reception you'll get. Objects between you and the tower, like buildings or hills, can impact your reception. Even the type of building you live in affects your reception, as metal and concrete can block broadcast signals.
What About the FCC Repack?
When deciding what's the best TV antenna for your needs, it's good to be aware if any channels in your area are part of the FCC Repack. Basically, television stations are being required to move frequencies in order to make room for more wireless services. Because of this move, people with antennas at certain addresses will need to rescan their TVs to keep receiving their local stations. The TV transition will finish up by July 2020, according to the FCC.
SEE ALSO: When Is the Best Time to Buy a TV?
Types of Television Antennas
Antennas are widely available — you can find dozens of options at retailers such as Amazon, Home Depot, and Best Buy. But buying any type of technology can present you with a confusing array of technical jargon, and television antennas are no different. Here's what you need to know about the different types and features.
Indoor vs. Outdoor TV Antennas
A modern indoor TV antenna is typically easy to install and designed to fit unobtrusively into your entertainment center. Installation is often as simple as placing the antenna in your room — there are even wafer-thin antennas that simply stick to a wall — and plugging it into your TV. Though indoor antennas have the shortest range, they're the easiest to set up, so they're probably what you want.
Though indoor TV antennas have the shortest range, they're the easiest to set up, so they're probably what you want.
An outdoor TV antenna is larger and more powerful than its indoor counterpart, and can be placed outside your home or in an attic. The best outdoor TV antenna will probably be one that's amplified to ensure you receive long-range signals. Additionally, you'll need a bit of DIY know-how to mount one, so be sure to check the installation instructions before you buy.
Note that the Consumer Technology Association created a color-coded system for labeling outdoor antennas according to type. It helps to know your distance from broadcasting towers before purchasing an antenna. You might find that a small multi-directional will pick up the stations you're interested in and be all you need. On the other hand, you might find you require a more substantial model.
Directional vs. Omnidirectional Antennas
Directional antennas need to be pointed in a particular direction to get reception. They can be a bit fussy, as you have to know the direction of the broadcast tower you want to pick up, and if the towers aren't all in the same direction, you may need to adjust the antenna for each station you want to reach. However, directional antennas have better range than omnidirectional antennas, so they can be a good solution for rural homes.
SEE ALSO: Everything You Need to Know About the Latest TV Technologies
Omnidirectional antennas can pick up signals from any direction, making them well-suited to getting reception on multiple stations. These should be fine for most urban and suburban homes.
Amplified vs. Non-Amplified Antennas
Antennas can work fine without amplification, but this feature will greatly increase the range. Amplification requires a power source, though, which can complicate installation, as you'll have to set the device up close enough to reach a power outlet. If you need an antenna with more range than an indoor unit, but don't want to deal with installing one outside, look for an amplified indoor antenna instead.
On the other hand, non-amplified antennas won't require an additional power source. But amplified ones tend to offer better performance. In general, if you're in a rural area, it's better to opt for an amplified antenna.
How to Get the Best Reception
Installation is usually a simple matter of plugging in the antenna and finding a good spot, but you'll still want to read the manual to make sure you aren't missing anything.
There's one piece of advice that's universal: before you mount your digital TV antenna, plug it in and try moving it around the room to see how the reception changes. There's no perfect placement, but you'll want to experiment a bit to find the best spot. Here are a few placement rules of thumb:
The higher you can mount your antenna, the better.


Placing it on or in front of a window can improve reception.


Make sure it's on an exterior wall or window — an interior wall only adds obstacles between the antenna and the broadcast tower.


Try to choose a wall or window facing the broadcast tower you want to pick up, even for omnidirectional antennas.
If you go through these steps and find your reception doesn't seem to improve anywhere, you could look into using a TV antenna booster. Some models even come with these boosters included.
But if you move your antenna around and don't have any reception problems, you may be able to mount it somewhere unobtrusive, like behind the TV.
How Much Does a Digital TV Antenna Cost?
Prices will obviously vary based on the features noted above. However, as Tom's Guide points out, non-amplified indoor antennas typically fall somewhere between $20 and $40. Options costing less than $20 are fine for some situations, as well.
Non-amplified indoor antennas typically cost between $20 and $40.
Amplified antennas will be more expensive, between roughly $30 and $100 in many cases. Some outdoor antennas can be well over $100, but there are also more affordable options around $50. Be aware that if you have to add on accessories, this can push your startup cost higher.
What Antenna Accessories Will You Need?
For the most part, you only need the antenna, but there are a few items you may want:
Digital Converter Box
If you have an older television, you may need a digital converter box to pick up HD broadcasts.
Longer Cable
Different antennas will come with different lengths of cable to plug into your TV. Depending on where your antenna and your TV are placed, you may need a longer cable.
DVR
If you can't deal with scheduling your life around live TV, you'll want a DVR to record shows. Some DVRs, like TiVo, have a separate subscription service to get TV listings and other features. Both the DVR and the subscription are an added cost, but it's often a lot cheaper than cable.
Still not sure if an antenna will work for your home? Our final piece of advice is to buy from a retailer with a good return or exchange policy.
Readers, have you tried using a digital antenna? Share your own tips and tricks in the comments below!
---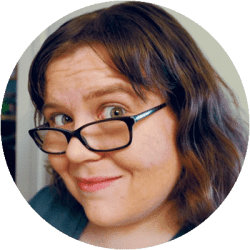 DealNews Contributing Writer
Originally working in IT, Elizabeth now writes on tech, gaming, and general consumer issues. Her articles have appeared in USA Today, Time, AOL, PriceGrabber, and more. She has been one of DealNews' most regular contributors since 2013, researching everything from vacuums to renters insurance to help consumers.
DealNews may be compensated by companies mentioned in this article. Please note that, although prices sometimes fluctuate or expire unexpectedly, all products and deals mentioned in this feature were available at the lowest total price we could find at the time of publication (unless otherwise specified).