5 Items You Can Buy Once (And They'll Last)
Sometimes pricier products can save you money over the long term. Learn how to pick out high-quality items and what brands are worth considering.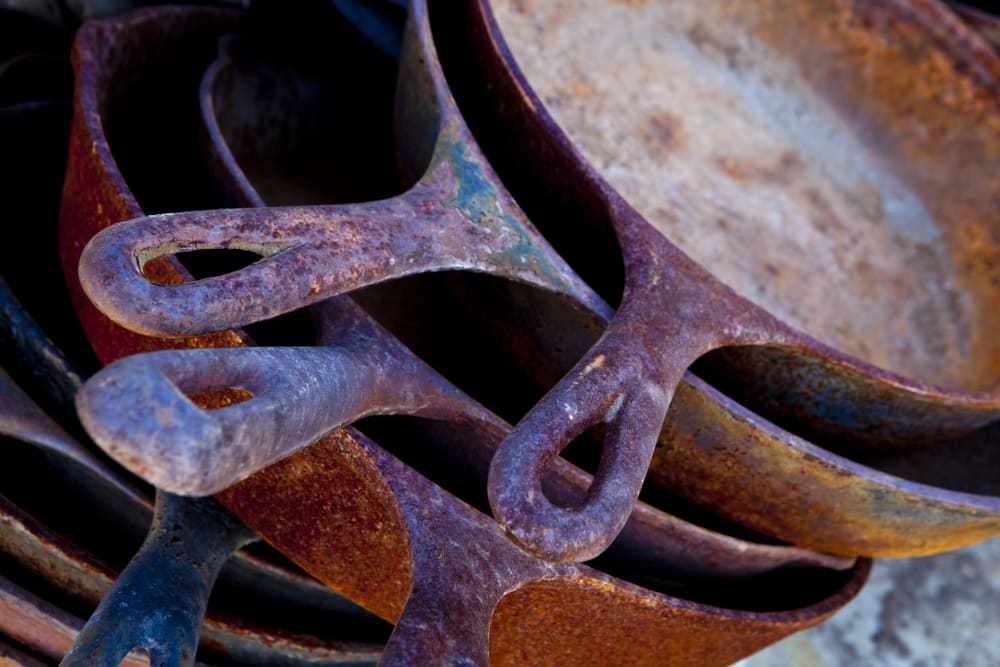 We all love a good sale, but buying the cheapest item isn't always the most economical choice. Though it sounds backwards, sometimes the best way to save money in the long term is to spend more money in the short term.
The problem is that cheap items are often, well, cheap. Low-cost products can have poor construction and fall apart more quickly than their pricier counterparts. In the end, even though you're paying less up front, you may wind up buying the same thing again and again. That can mean spending more than you would if you had just gotten a higher-quality item up front.
Buying high-quality goods may not only help your pocketbook, it can also help the planet because you aren't tossing those low-quality, broken purchases into a landfill.
But just how can you find stuff that will last forever — or at least a very long time? We offer tips on shopping for high-quality products, including five types of items that could last a lifetime.
What to Look for in a Quality Item
A good warranty is the first thing to look for when you want something that lasts. Though they're not common, products with long — and even lifetime — warranties are still available if you shop around. There's no guarantee that warrantied items will last a lifetime (or that the warranty will be easy to redeem), but these are almost always of higher quality than their non-warrantied counterparts. And while you should read the warranty closely to find out what it covers, you can usually expect these items to stay in good condition for the length of the warranty, at least. When you're on the hunt for products that will last, do a quick web search to see which brands offer the best warranties.
When you're on the hunt for products that will last, do a quick web search to see which brands offer the best warranties.
Whether you're familiar with the brand or not, it's a good idea to thoroughly inspect the item at the store. Though it can be hard to tell how something will hold up in the long term, you can judge its durability right now. If it wobbles, seems poorly assembled, or is damaged from sitting on the show floor, that's a bad sign for how it will do when you take it home. Gently poke and prod the item in-store to see how it holds up; inspect its materials to be sure they aren't flimsy, and tug at seams or joints to confirm the item is well put together. Even a quick once-over can give you a good idea of what to expect.
While our suggestions above can help you pick up a good buy no matter what you're shopping for, keep a few specific things in mind when shopping for different items that you want to last and last. Here's what to pay attention to.
5 Types of Items That Can Last a Long Time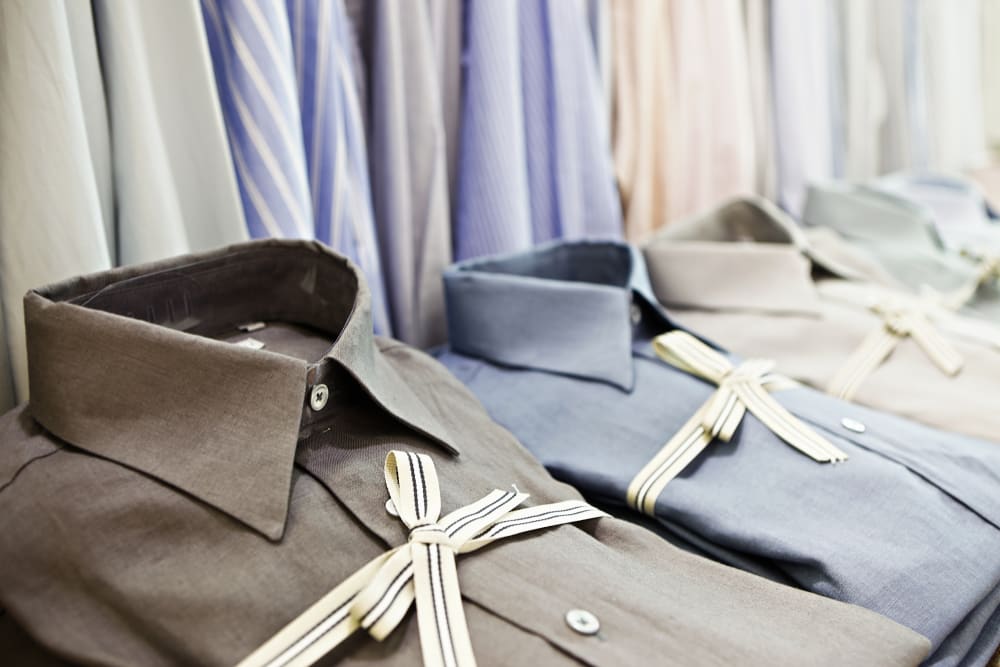 Clothes
Before you begin shopping for clothes that could last a lifetime, you need to start thinking a little differently about style. Instead of shopping for the latest trends, go for classic styles and neutral colors that will work no matter what's hot this year — or next year, or next decade. You're shopping for wardrobe basics and then accessorizing (or just rocking simple, timeless styles) to keep up with the trends.
SEE ALSO: 6 Easy Ways to Make Your Clothes Last Longer
When you buy, look for stout fabric — thin fabric that could easily tear or snag is a bad sign — with sturdy, double-stitched seams. Tug at the seams to be sure they're well-sewn: Good seams will hold together, while poorly sewn seams will start to come apart under pressure. Consider buying from American Giant, L.L.Bean, Patagonia, or (for socks) Darn Tough. All of them have great warranties and should last you much longer than your typical off-the-rack purchase.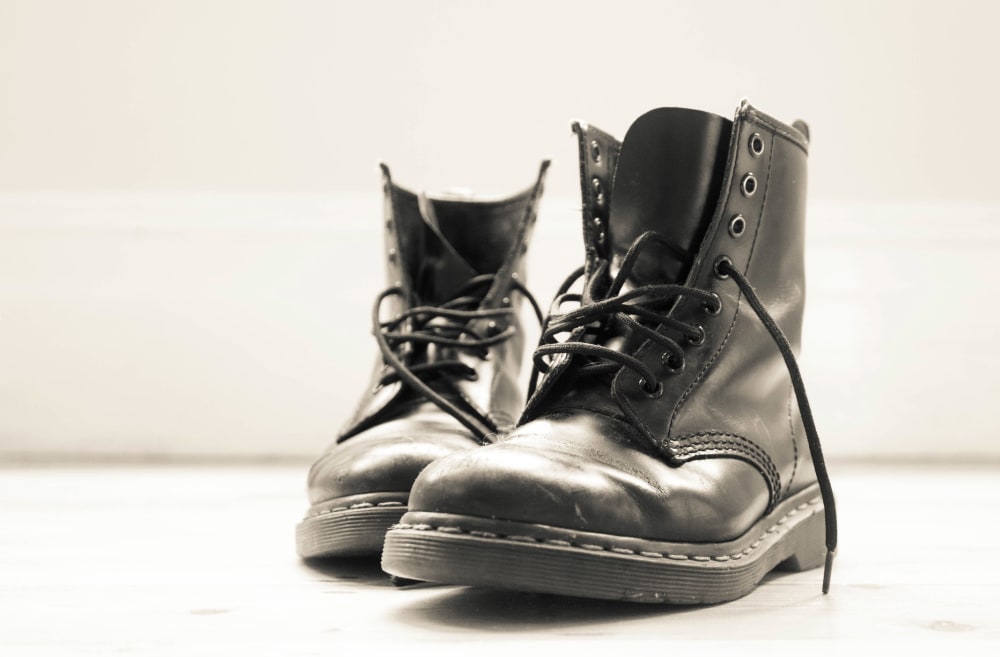 Shoes and Boots
Having a really good pair of shoes is crucial to comfort, especially when you're on your feet a lot. So, buying quality shoes won't just save you cash; it will keep your feet happy, too. Here you want to look for some of the same things you seek out in clothes: sturdy materials with solid construction. But you also want to pay attention to the sole (both inside and outside the shoe), which should offer good cushioning and arch support for comfort.
SEE ALSO: How to Buy Men's Dress Shoes
Consider buying from L.L.Bean — it makes some of the best winter boots you can buy — and Dr. Martens (look for the For Life collection). Both offer shoes you'll be wearing for years. And remember, a good pair of shoes can be repaired rather than replaced, so if your shoes wear out, consider taking them to your local cobbler rather than tossing them in the trash.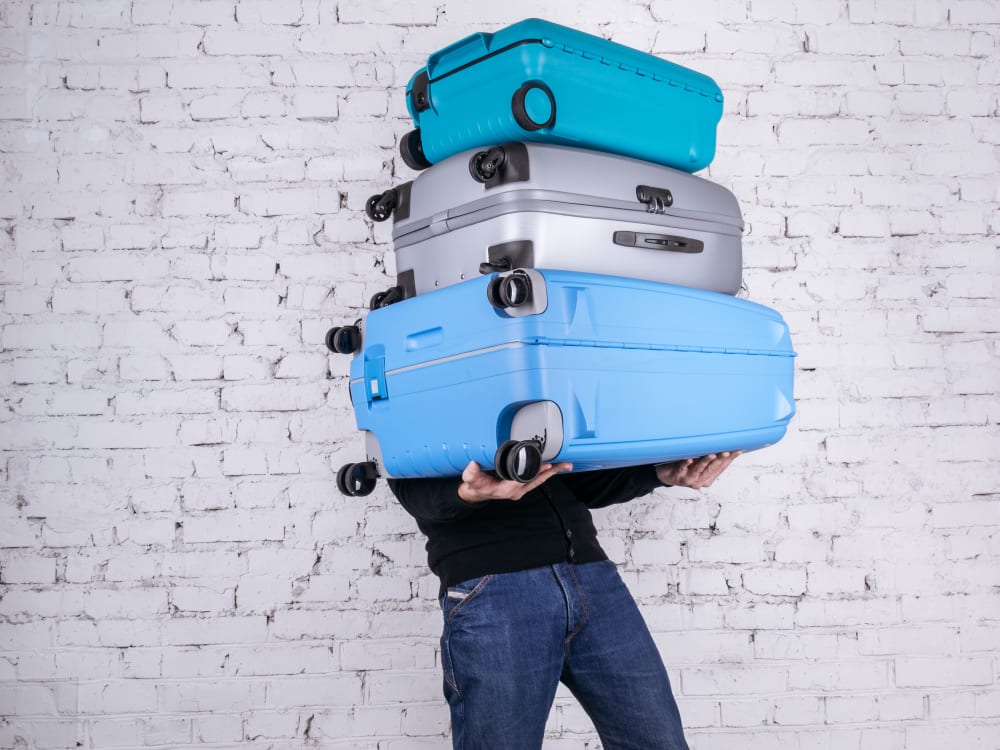 Bags, Backpacks, and Luggage
Our bags go with us everywhere and can be subject to hard use — from being tossed on a luggage conveyer belt when we fly to getting dropped unceremoniously under our desk every day. Like with clothing, you'll want to look for tough fabrics and sturdy stitching. But because these items take a lot more wear, what's good enough for clothes probably isn't good enough for your bag. Check for reinforced seams, with piping around exterior seams and tape on inside seams to up the durability. Heavier fabric — or even hard plastic — on the corners or bottom of a bag will help these often-bumped areas hold up to rough handling, too.
Consider buying from Briggs & Riley (which has one of the best warranties in the business), Eagle Creek, or Travelpro for gear with a great warranty. Just read the fine print, because some bag-makers only offer their best warranties on certain (higher-priced) items.
Furniture
With furniture, it's all about materials. For quality pieces that will last, you want items made of solid wood rather than particle board (a synthetic wood product made of wood chips) or veneer (when a thin layer of real wood is attached to lower-quality material to make something look like solid wood). While both of these can look good, they won't hold up as well as solid wood, which really can last a lifetime. Avoid plastic; it's light and cheap, but not durable.
For quality pieces that will last, you want items made of solid wood rather than particle board or veneer.
Beyond that, look for basic durability. Is the item sturdy on its feet — or whatever sort of base or stand it's on? Poke and prod it to be sure it's completely stable, and open drawers, doors, and any other features to confirm everything moves easily. Remember: If it's rickety in the store, it will be just as rickety at home.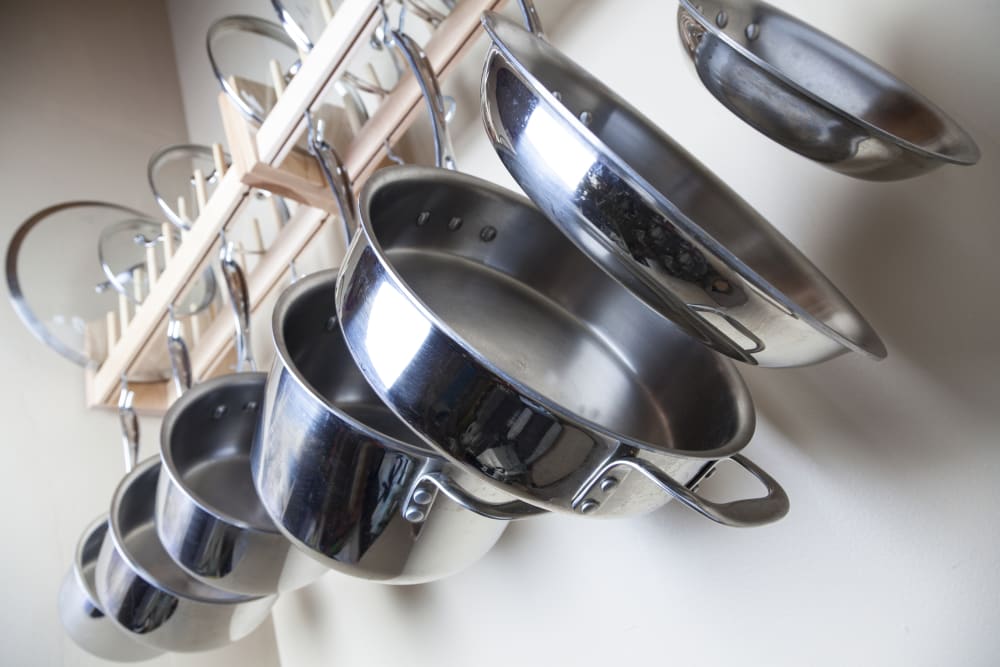 Kitchenware
You don't need huge 30-piece kitchen sets to be a great home chef, but a few high-quality pots and pans will serve you well. Plus, some cookware, like cast iron, can really last a lifetime. Basic buying advice is helpful here; you're looking for stout, sturdy cookware that feels durable. If you care for it according to the manufacturer's directions — cast iron and nonstick pans require special attention to stay at their best — a good pot or pan should last for years.
Look for brands such as All-Clad, Le Creuset, Lodge, Swiss Diamond, and budget-friendly Calphalon. All offer solid cooking gear with good warranties.
Readers, what much-used gear of yours just lasts and lasts? Let us know about your favorites in the comments!
---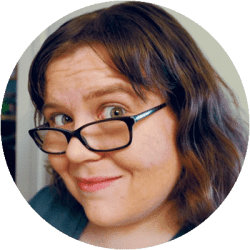 DealNews Contributing Writer
Originally working in IT, Elizabeth now writes on tech, gaming, and general consumer issues. Her articles have appeared in USA Today, Time, AOL, PriceGrabber, and more. She has been one of DealNews' most regular contributors since 2013, researching everything from vacuums to renters insurance to help consumers.
DealNews may be compensated by companies mentioned in this article. Please note that, although prices sometimes fluctuate or expire unexpectedly, all products and deals mentioned in this feature were available at the lowest total price we could find at the time of publication (unless otherwise specified).