Here's the Best Tax Software for 2020
With all the programs available now, you can find software that fits your tax situation and your budget.
NOTE: The information below was assembled during the 2019 tax filing season. Please visit the tax software providers' respective websites for current prices.
Tax software turns convoluted IRS forms into a straightforward questionnaire, doing all the math and filling in all the boxes for you. While the process isn't quite as easy as handing a box of receipts to your CPA, a good tax app breaks down complicated concepts into plain English.
SEE ALSO: Here's Everything You Need to Know About Tax Season
But what's the best tax software for your needs? Read on for a rundown of program costs, the benefits of online versus downloaded versions, and our picks for this year's best tax software.
What Does Tax Preparation Software Cost?
Filing your 2019 taxes can cost as little as $0. If you have a simple return and don't need to itemize deductions or report self-employment, rental, or investment income, then congratulations! You can probably use the free version of almost any tax software program to file both your federal and state taxes.
If you have a simple return and don't need to itemize deductions or report extra income, then you can probably use free tax software.
However, if your tax situation is more complicated — or you want to itemize your deductions to maximize your refund — expect to spend anywhere from $30 to $200 on your federal return. The more you spend, the more tax forms you'll have access to; most tax filing software includes at least a half dozen versions, with varying features and prices. You may be able to pay less through tax prep deals, too.
Many applications also offer extra services for a fee. The most common add-on is state returns, which typically cost an extra $40 to $55. Some companies will skip this cost if you buy select download versions, but instead will tack on another hidden fee: $20 to $25 to e-file your state return. In short, watch out for extra costs, because they can add up.
Beyond state returns, you may find a couple of extra features worth paying for. Additional support or return checking can be a good choice, especially if you're worried about getting your taxes right. Even though these apps guarantee accuracy — at least based on the information you've provided — there's reassurance in having a professional on hand to help out.
The priciest TurboTax software group ($0-$200 for a federal return) offers on-demand support from EAs and CPAs, so you can ask questions or get advice whenever you need to. You also get a professional review of your return when it's finished. H&R Block offers on-demand help from tax experts, too, with its Online Assist versions ($50-$170).
SEE ALSO: 13 Options for FREE Online Tax Filing
You may also be interested in audit assistance features. All of the tax software programs on our list offer basic help if you get audited; that typically means answering your questions and helping you prepare for the audit. H&R Block particularly shines here, because you can go into an office to get free audit help.
If you need audit representation, however, it'll cost you. The amount will vary depending on your tax situation with H&R Block. TurboTax pushes this feature as an upsell with Max Defend and Restore, which costs around $50 and must be purchased in advance. Still, if you're particularly worried about an audit, it may be worth using TurboTax or H&R Block for the peace of mind.
Finally, it's worth noting that most tax software increases in price the closer you get to Tax Day. Prices noted here were up to date at the time of writing, but they're subject to change as the July 15 tax deadline draws near.
Online vs. Downloaded Tax Software
Most companies give you the option of doing your taxes via an online application or downloaded tax software. Though both of these options provide similar features, online versions require an internet connection and store your data on the cloud. Downloaded applications can be worked on offline with data stored on your local computer. Some other things to consider:
Doing your taxes online means information is automatically saved and backed up.


Doing your taxes offline gives you full control over where your files are kept... but if you don't back them up yourself, you could lose them in a computer crash.


Doing your taxes online lets you work on them anywhere you have an internet connection. You probably don't want to use a public computer or unsecured WiFi connection when doing your taxes, though.


Doing your taxes online means you can pay when you're finished, while downloaded software requires you to pay upfront.
In the end, it's up to you which kind of software you'd rather use. However, be aware that a company's online and download versions may not precisely match one another. For example, except for Free Online and Basic Online Assist, none of H&R Block's online apps include the state program — you'll need to pay an extra $45. Meanwhile, all H&R Block download versions — aside from the most basic one — include it at no extra charge. (Remember, you'll still have to pay an extra $20 to e-file your state return, though.) Be careful to check prices and features before you pick a version.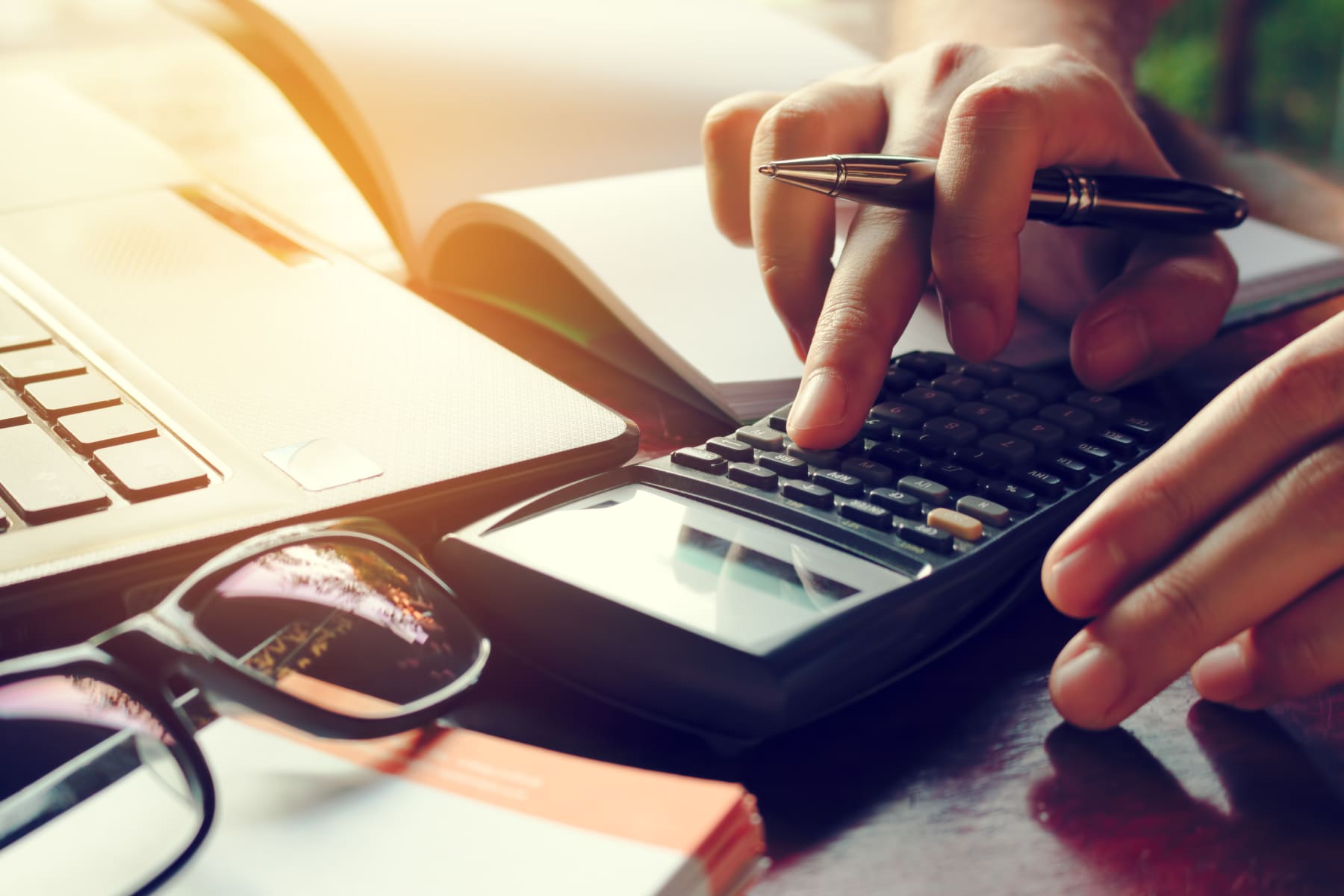 The Best Tax Software for 2020
Best Tax Preparation Software Overall: TurboTax
Though TurboTax works in essentially the same way as other tax software, we think it does a better job than the rest. Its guidance is conversational and friendly, so you hardly feel like you're doing the often-frustrating chore of tax filing. TurboTax will even fill in all of your W-2 information with a simple snapshot of the form.
Though TurboTax works essentially the same as other tax software, we think it does a better job than the rest.
The software also offers lots of help options, including live chat and phone support. Plus, it has the novel feature of sharing your screen with a professional, so they can see exactly what you're doing and help you get it right. The priciest versions of the app (the $0-$200 TurboTax Live options) even let you talk to a CPA or EA, helping you get as much support as you need. TurboTax also offers audit support and, for an upcharge, provides audit representation.
The downside to TurboTax is that it's the most expensive app. And a complicated selection of options — and fees — may increase your price even more.
If you're self-employed or running a small business, the online self-employed version is a good value, even though it's a pricey $120. This version includes a year's subscription to QuickBooks Self-Employed for easy year-round bookkeeping (and easier 2020 tax filings); a year's worth of that program would otherwise cost $84.
Here's the breakdown of TurboTax versions:
The different tiers of TurboTax Live will generally cost more, but they also include on-demand support from CPAs.
As you can see from the prices, you should pay close attention to get a deal on the tax app that best suits your needs.
Best Tax Software for In-Person Support: H&R Block
H&R Block's interface and guidance is very good, if not quite as good as TurboTax's. It still makes entering your information simple, and like TurboTax it'll enter all of your W-2 information if you snap a photo of your form.
SEE ALSO: How to Do Your Own Taxes in 2020
The biggest advantage to H&R Block is that you can get in-person support at your nearest H&R Block location, which can be great for anyone who wants to sit down and talk to someone rather than chatting online or by phone. (Some in-person services may cost extra, though, and COVID-19 could affect the services available.)
Still, H&R Block has its own complicated set of product choices, which range from $0 to $170, plus any extras you might need. Here are your options:
For less than what you'll pay for TurboTax, you can use software that's nearly as good. And you can get in-person support, if that's what you prefer.
Best Tax Filing Software for Your Budget: TaxAct
TaxAct is a simple application that offers less guidance than the other apps, so it's better suited to filers with a bit of experience. The support options are good, but not as robust as what TurboTax and H&R Block offer. In addition to a thorough selection of help options, there's live support by phone or chat for paid users.
TaxAct offers less guidance than other software programs, so it's better suited to filers with a bit of experience.
In the end, TaxAct has all the basic features you need and is generally cheaper than TurboTax or H&R Block. It runs from $0 for the simplest tax situations to $125 for self-employed filers.
Here are the TaxAct options:
Again, you'll want to pay attention to the prices and features of the online versions and download versions to make sure you get the features you need without overpaying.
Best Tax Software That's Uncomplicated: Credit Karma
Credit Karma has been a popular site for checking credit scores for a while. Now it's gotten into the tax filing game. For those wanting to keep the tax-filing process as uncomplicated as possible, Credit Karma wins points for not having multiple tiers of different products to choose from. It just offers free filing, as well as online support. Free Audit Defense is also included, and if you're a Credit Karma member but opt to file elsewhere, you can still get Audit Defense for free.
Note that Credit Karma doesn't support all tax forms and situations, so you'll want to make sure it has all the forms you need, should you decide to use the service.
Readers, what tax software do you prefer to use and why? Share your thoughts in the comments below.
---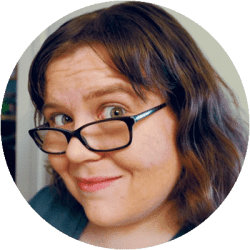 Contributing Writer
Originally working in IT, Elizabeth now writes on tech, gaming, and general consumer issues. Her articles have appeared in USA Today, Time, AOL, PriceGrabber, and more. She has been one of DealNews' most regular contributors since 2013, researching everything from vacuums to renters insurance to help consumers.
DealNews may be compensated by companies mentioned in this article. Please note that, although prices sometimes fluctuate or expire unexpectedly, all products and deals mentioned in this feature were available at the lowest total price we could find at the time of publication (unless otherwise specified).