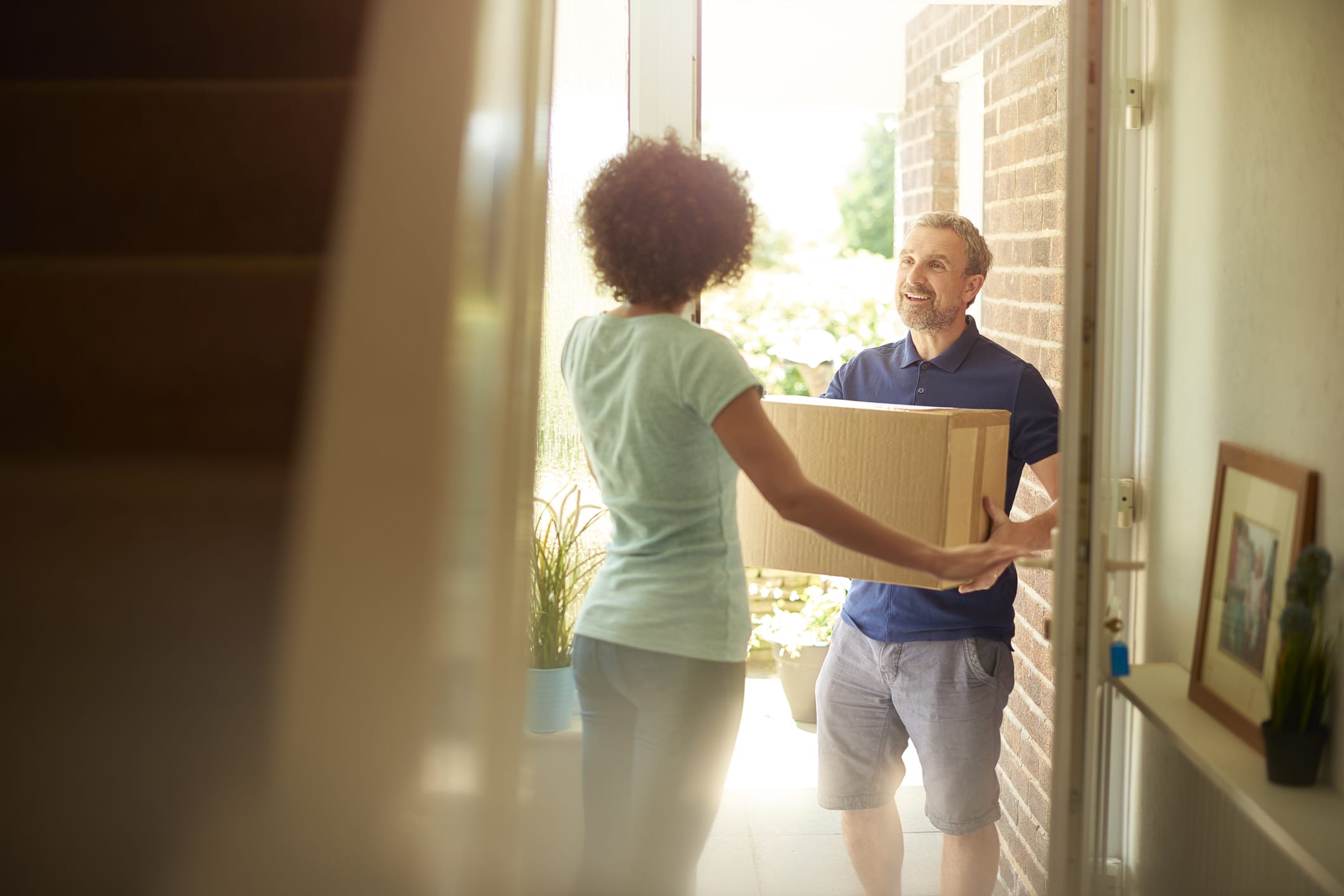 If you're wondering what types of products to sell in June, we have two words for you: get moving. This month brings the start of summer, and for many people that means warmer weather and more opportunities to do projects around the house, work and play outdoors, and exercise.
SEE ALSO: The 11 Best Items to Sell Online in May 2021
Want to know more about what to sell in June 2021? We examined our shopping trends to see which items were popular with DealNews readers last June. Plus, we looked at the products that resonated with readers in June 2019, as 2020 wasn't exactly a "normal" year for shopping. And we checked to see which items might be better to sell later in 2021, in case you want to hold off listing them for now.
No time to read? Check out this edition of the DealNews Seller's Guide!
The 11 Best Items to Sell Online in June
Health and Household Products
It's hard to go wrong with products people inevitably need to replace, and our readers gravitated toward plenty of those items last June. In fact, health-related and household items were the most popular product category with readers that month. On the health front, people went for Band-Aids in assorted sizes, medicated body powder, and 2-packs of isopropyl alcohol. And what about those everyday household products? Flushable wipes, liquid laundry detergent, and hand soap refills all seemed to resonate with readers, as did cleaners and polishes for glass cooktops and stainless steel.
Beauty and Personal Care Items
Our skin, teeth, and nails always need attention, and that showed in June with the popularity of beauty and personal care items. Trending products included deodorant bar soap, nail clippers, dental floss picks, 2-packs of dental floss, and 3-packs of men's body wash. Like with household supplies, people purchase personal-care products time and time again. So selling these frequently bought items could be a winning formula for sellers in June.
Tools and Other Home Improvement Supplies
Home improvement has been nothing short of a trend during the coronavirus pandemic. According to a July 2020 survey from the home services platform Porch, 76% of U.S. homeowners have carried out at least one home improvement project since the start of the pandemic, and 78% plan to do at least one of these projects in the next 12 months. That means sellers continue to have opportunities in this space.
Health-related and household items were the most popular product category with readers in June 2020.
Home improvement products that resonated with our readers last June included super glue, electrical outlet covers, door stops, hand towel holders, and LED work lights. Certain tools and tool-related items were also popular, from toolbox organizers, cutting wheels, and clamps to power tool battery kits. Apparently, our readers were thinking about garage projects last June, too. Trending items included garage hooks and other garage organization products, as well as garage door accents.
Protective Gear
Given the popularity of home improvement items in June 2021, we weren't surprised to see protective gear among our readers' favored items that month. Trending products included safety goggles and glasses, along with 5-packs of nitrile work gloves. As long as people are undertaking home improvement projects, they'll need equipment to protect their eyes, hands, and other body parts. So listing protective gear this June should be a safe bet.
Lawn and Garden Products
June brings summer, and summer also brings bugs to much of the country. That could partly explain the appeal of pest-control products among our readers last June. Popular items included backyard bug-control spray, fly shooters that use table salt to kill various insects, and mosquito-repelling devices. Other trending lawn and garden products were grass seed, lawn fungicide, and indoor plant food spikes.
Our readers weren't only thinking about living organisms either. They were also drawn to outdoor fencing products, including rolled bamboo fencing.
Food and Drinks
Grocery items frequently show up in our "what to sell" guides, if for no other reason than people eat and drink all the time. Products that were popular with our readers in June included almonds and carbonated mineral water.
No time to read? Check out this edition of the DealNews Seller's Guide!
USB Products
Smartphones are basically a permanent appendage these days, so it makes sense that people are drawn to items for charging them, as well as products that transfer files between phones and other devices. Among the trending products last June were 5-packs of iPhone charging cables, 128GB flash drives with USB-C and traditional USB connectors, 128GB USB 3.0 flash drives, and 3-packs of USB-C cables.
Sports and Fitness Items
Anyone who's seen Saturday Night Live sketches like "Pelotaunt" and "Mirror Workout" can attest to the recent home fitness trend. What's more, The Washington Post reported in January that "health and fitness equipment revenue more than doubled, to $2.3 billion, from March to October, according to NPD retail data." It added that "the trend has stretched through seasonal changes: The surge in bicycle and kayak purchases recorded in the spring and summer is now manifesting in cold-weather gear such as cross-country skis, snowshoes and outerwear."
SEE ALSO: Can Sellers Get an Amazon FBA Refund?
The more people stick with home (or outdoor) fitness as the pandemic eases, the greater the opportunity for sellers. So what sports and fitness items did DealNews readers go for last June? Popular products included jump ropes and grip strength trainers, men's running shoes, and even playing cards.
Home Products
The home category encompasses all sorts of products, but we homed in on the ones our readers gravitated toward last June. They included elastic string that can be used for homemade masks, cotton bath towels, and home furniture. Air circulator fans were also trending, perhaps due to June's warmer temps.
Electronic Components and Small Devices
When deciding on electronics to sell, it can pay to think small — and consider what products go along with those devices. Last June, popular items in this category included dust cleaner, 8-packs of rechargeable batteries, and 48-packs of AAA batteries. As for actual electronic devices? Our readers went for portable Bluetooth speakers, wireless charger stands, and devices like the Echo Dot.
Outdoor Products
We recommended selling outdoor products in April and May, and we're not about to stop in June. While this is a prime time of year for outdoor fun, the pandemic has no doubt influenced people's desire to invest in their outdoor spaces. According to CNBC reporting on toy sales from July 2020, "May saw a 37% increase from 2019 as temperatures across the country soared, prompting parents to buy more outdoor items, playground equipment and, of course, water toys like inflatable pools and slides. Parents continued to spend in June, sending sales up 19%." (CNBC attributed this data to the NPD Group.)
Beauty and personal-care products were more than twice as popular with our readers in June 2020 versus 2019.
DealNews readers seemed to get in on the action, too, gravitating toward an outdoor play sale that advertised playhouses, cornhole sets, and the like. Also popular were sales and deals on outdoor rugs, grills, hammocks, and related items.
No time to read? Check out this edition of the DealNews Seller's Guide!
How Did June 2019 and June 2020 Compare?
When comparing DealNews shopping trends for June 2019 and June 2020, differences between the two months did show up, but there was also plenty of overlap. Consider the following items that were popular with our readers during both months:
Home improvement products for the garage
Super glue
USB-C cables
Nail clippers
Indoor plant food spikes
USB flash drives
Carbonated mineral water
Jump ropes
Mosquito-repelling devices
Hand soap refills
Will these items be popular in June 2021, too? We can't say for sure, but their presence on the June 2019 and 2020 lists means they may be well worth listing. Before we get too far, though, let's look at the other products that trended with DealNews readers in June 2019:
Household products like toilet paper, air freshener, and baking soda
Home improvement supplies like duct tape, garage lights, and ceiling lights
Phone accessories like iPhone screen protectors, phone holders for cars, charging cables, and wireless power banks
Beauty and personal care items like electric toothbrushes, men's disposable razors, hair elastics, and nose hair trimmers
Cleaning tools like drill brush attachments and microfiber mops, plus other home items like moisture absorber systems, knee pillows, and window privacy film
Lawn, garden, and patio products like grill brushes, garden ties, insect repellent, bug zappers, yard tools, and indoor bonsai trees
Kitchen-related items like beer glasses, kitchen wall clocks, and scrub brushes for cleaning cast iron
Storage items like microSDXC memory cards
Packaged food and drinks like cups of noodles, coffee K-Cup pods, packs of gum, energy bars, and salted peanuts
Sports and fitness items like no-tie shoelaces, carabiner clips, and sun hats for fishing
Refurbished products like video doorbells, iPhones, computers, and power tools
Items from sporty brands like adidas, Nike, and Reebok
Products that seemed to be more popular with readers in June 2019 included the phone accessories we mentioned above, as well as kitchen products. In June 2020, meanwhile, items that trended stronger were tools and protective gear, along with electronic components and small devices.
SEE ALSO: Which Multi-Channel E-Commerce Software Can Help YOUR Business Grow?
Then there are the beauty and personal-care products. While they resonated with our readers during both months, they were more than twice as popular with them in June 2020 versus 2019. One category that stayed consistent was health and household items; these were the most popular products with our readers in June 2019 and 2020.
Remember Father's Day and the 4th of July!
June brings Father's Day — it's on Sunday, June 20, this year — and DealNews trends from the last two years show that people are shopping Father's Day sales. They include sales featuring curated Father's Day gift options, as well as sales on refurbished laptops, power tools, and other products. If you're listing common Fathers' Day gifts like tools, tech, and outdoor items, June may be a good time to feature a promotion.
Don't forget about promotions around the 4th of July either. Although this holiday is in, well, July, sales are already going by late June. In 2019 and 2020, our readers gravitated toward 4th of July sales with home and garden items, outdoor tools, sporting goods, tech, and more.
What NOT to Sell in June 2021
Lots of items should sell well in June, but you may reap financial benefits by listing the following products later in the year. We looked at DealNews shopping trends to see what items to hold off on for now.
| Item | When to Sell | Why? |
| --- | --- | --- |
| Kitchen Supplies | July and August | While certain kitchen items were trending in June 2019, we anticipate that cooking-related items in particular will be more popular later in the summer. Think products like chef's knives, cutting boards, and nonstick frying pans. |
| Indoor Toys and Games | November and December | November and December mark the holiday gift-giving season, which is always a big time for toy purchases. Though trending toys vary from year to year, popular ones at the end of 2020 included unicorn plush toys, remote control dinosaurs, and electric train sets. |
| Clothing Accessories | November | Our readers seemed ready to buy clothing accessories once November hit last year. Popular items included neck warmers (perhaps a mask substitute for some), wallets, and athletic and wool socks. |
---