Consider listing stuff for inside and outside of the house, whether's that's home improvement products, lawn care items, or kitchen supplies.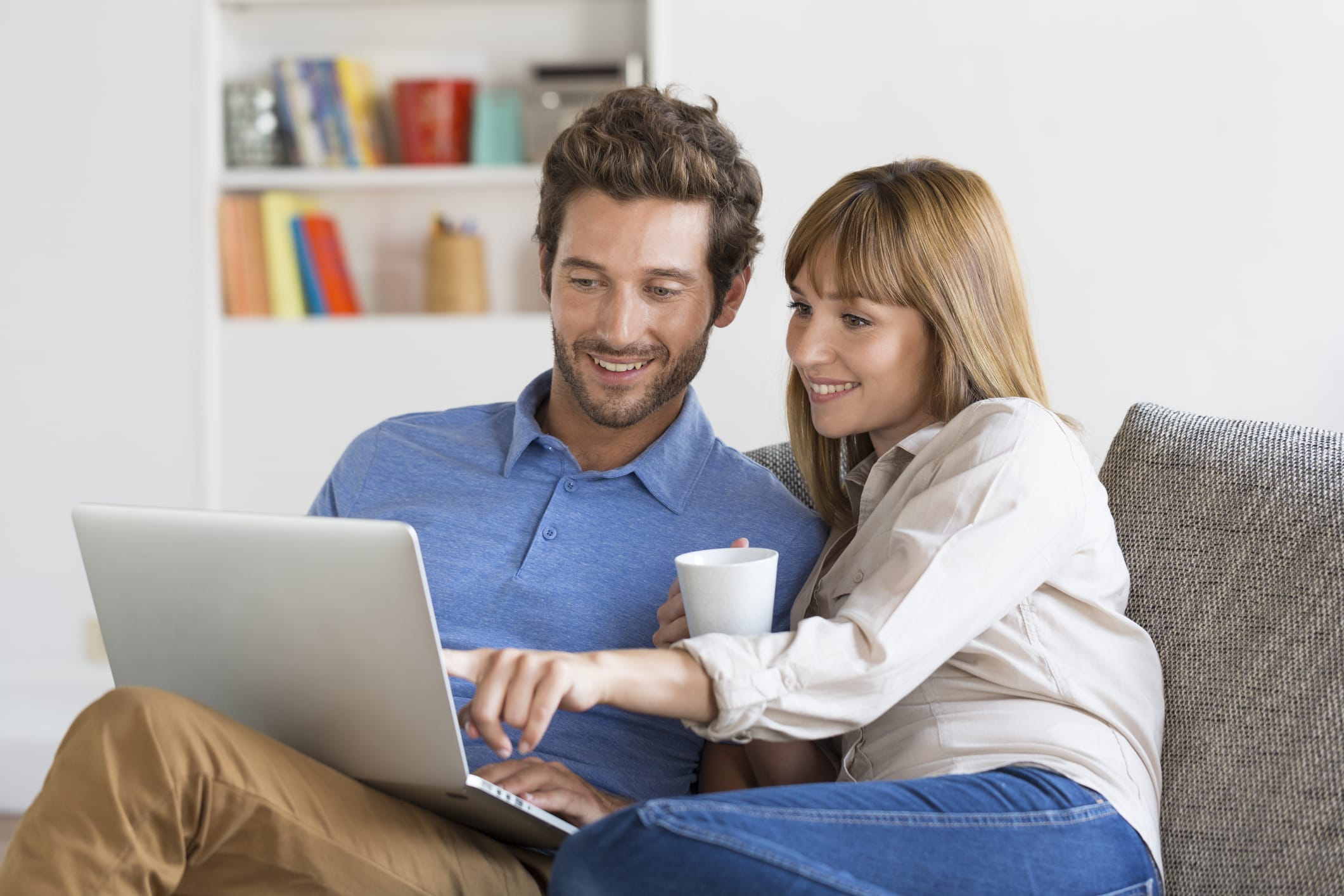 People bought a lot of stuff online last May — and that's putting it mildly. "E-commerce shopping levels during COVID-19 (April to May) were higher than what retailers saw during the 2019 holiday season (November to December)," according to Adobe's Digital Economy Index for May 2020. In fact, consumers' online spending reached $153 billion last April and May, and that's 7% higher than the amount people spent online during the last two months of 2019.
But what were people actually shopping online for in May? And what does that mean for Marketplace sellers this year?
SEE ALSO: The 9 Best Items to Sell Online in April 2021
To give you an idea of the best things to sell online in May 2021, we looked at the items that were popular with DealNews readers during May of last year. We also examined our shopping trends from 2019 and compared them with 2020's. To cap it off, we checked for items that resonated with readers later in the year, so you'll know what's worth selling a few months down the road.
No time to read? Check out this edition of the DealNews Seller's Guide!
The 11 Best Items to Sell Online in May
Home Improvement Items
Whether our readers were inspired by round-the-clock HGTV viewing or a general desire to DIY, they made home improvement products the most popular category in May 2020. So if you're wondering what to sell in May, these items could be a safe bet. Last May, readers gravitated toward supplies such as super glue gel, vinyl electrical tape, vacuum-hose attachments for cleaning dryer vents, and door-seal strips.
Household Products
Getting shoppers hooked on an item they must replace on a regular basis can be a sales boon for sellers. And household products certainly fit into this category. Household items that were popular with our readers last May included toilet bowl cleaner (also popular in March), AA batteries, lithium coin batteries, freezer and snack bags, and even ant killer.
Dental Products
Lots of our readers were apparently focused on their dental hygiene in May 2020. And since people must care for their teeth and gums every month of every year, selling dental products could be a smart bet. Last May, DealNews readers went for items such as waxed dental floss, toothpaste for sensitive teeth, and 2-packs of vibrating toothbrushes. Like household products, dental care items require periodic replacement, giving them extra appeal.
Tools and Related Items
Going hand in hand with the home improvement category are tools and related items. In May 2020, our readers were drawn to clamps, nitrile-coated and nylon work gloves, safety googles, and sharpeners for lawn mower blades, among other products.
Home improvement products were the most popular category last May, including super glue gel, vinyl electrical tape, and door-seal strips.
It's no surprise that tools ranked among our most popular categories last May. In-store and online U.S. hardware sales were up 36.2% in that month compared to May 2019, according to a report from Mastercard. Of course, this could mean that tools and related items may not be as big of a draw in May 2021.
Plant and Lawn Care Items
Many folks took up gardening last year in the midst of the coronavirus pandemic, and this hobby shows no signs of slowing down in 2021. A survey from Axiom Marketing found that 86% of homeowners plan to continue gardening this year. What's more, 47% of the people surveyed said they'll plant more and expand their garden spaces this coming season.
So what garden items should you sell? Popular items with our readers last May included indoor plant food spikes, crabgrass control products, bug-control lawn spray, and grass seed mixes, not to mention garden decor.
Groceries
Online grocery buying boomed in 2020, and if consumers keep purchasing food online, that could be a big opportunity for Marketplace sellers. According to the Mastercard report we mentioned earlier, U.S. grocery sales were up 9.2% year-over-year in May both online and in-store. "This is the strongest grocery sales volume for the month of May in SpendingPulse history," Mastercard stated.
The best grocery items to sell can be hard to pinpoint, but among the trending items with our readers last year were yellow corn, tins of butter cookies, bags of trail mix, instant yeast (calling to mind last year's yeast shortage), and breakfast cereal.
No time to read? Check out this edition of the DealNews Seller's Guide!
Small Electronics
Small electronics seemed to resonate with our readers last May. Popular products ranged from wireless Bluetooth earbuds — including ones to wear while working out — to wireless phone-charging stands, portable power banks, and portable TV antennas. Readers also went for big-name products like the Apple Watch Series 5 and Samsung Galaxy S20.
SEE ALSO: The Ultimate Guide to Reducing Amazon Seller Fees
Our readers certainly weren't the only people shopping online for electronics either. In May 2020, in fact, the U.S. retail e-commerce sales share for computers and consumer electronics was 49.5%, according to eMarketer. That means almost half of the retail sales in that product category came from online purchases. So if you're a Marketplace seller, it might be worth listing electronics come May.
Home Items
People always need items for their homes, and this popular category features a wide variety of products. In May 2020, for example, our readers were drawn to items such as these:
Wooden rulers
Indoor temperature/humidity monitors
Light sanitizer wands
Hand-towel holders
6-packs of air filters
Shoe storage products
Standing desk converters
Men's T-Shirts
In the 2020 apparel world, cozy clothes seemed to reign supreme. And last May, DealNews readers gravitated toward a particular comfortable clothing item: men's V-neck T-shirts.
Five-packs of these shirts were popular in sizes M, L, XL, and XXL. They weren't the only wardrobe essential DealNews readers went for either; 5-packs of men's mesh briefs were another trending item.
The good thing about staples like T-shirts is that everyone needs them to some extent, so they could be a worthwhile seller — especially in May.
Kitchen Products
People spent lots of time at home last year, and inevitably, some of that time was in the kitchen. Popular kitchen items last May included mixing and measuring tools, from mini measuring glasses, to measuring spoons, to mixing bowls. Among the other kitchen items our readers went for were nonstick baking pans, kitchen sponges, multipacks of food storage containers, and kitchen composters.
Outdoor Products
With people spending so much time at home last year, it seems like a lot of them thought to invest in their outdoor spaces. Outdoor items are one of the product categories we also recommend selling in April, and May brings warmer temperatures to much of the country, meaning time outside is even more appealing. Although we may not see as many stay-at-home orders this May, we think outdoor products are still an item Marketplace sellers may want to list as people prepare for summer.
In May 2020, the U.S. retail e-commerce sales share for computers and consumer electronics was 49.5%.
So what outdoor products were popular with our readers last May? They included items for outdoor enjoyment, such as fire pits, patio furniture, grills, and outdoor games. Other trending products were privacy screens, pop-up gazebos, and storage shed kits.
No time to read? Check out this edition of the DealNews Seller's Guide!
How Did May 2019 and May 2020 Compare?
2020 wasn't a typical year for shopping — or anything really. The pandemic likely influenced many people's shopping choices, including those of our readers. And while COVID-19 is still with us in 2021, of course, we thought it would help to compare shopping trends in both May 2020 and May 2019. That way, sellers can get a fuller picture of what might sell well in May of this year.
To start off, let's take a look at the product categories that resonated with our readers in May 2019:
Household cleaning and paper products
Plant/lawn and insect-control products
Home improvement items
Home products, including laundry items
Phone-charging devices
Packaged grocery items
Personal hygiene products like soap, razors, and toothpaste
Automotive products
Men's wallets
Kitchen items
While overlap exists between the products we recommend selling this May and the products our readers gravitated toward in May 2019, there are some differences in the lists. For example, automotive products were one of the most popular categories in May 2019, but not 2020. Trending automotive items in 2019 included work and riding gloves, 50-packs of microfiber cloths, wiper blades, digital tire-inflator gauges, and headlight coating wipes.
In May 2020, meanwhile, tools and related items made the Top 10 list in terms of reader popularity, but that wasn't the case in May 2019. Another item that seemed to resonate most with our readers in May 2020? Hair clippers! You may have seen some of the how-to guides that ran last year about home haircuts, and the best products for doing the job. Also, lengthy hair salon closures during the pandemic could've made more people interested in bringing out their inner barber. Among the popular items in this category last May were 20-piece haircutting kits and 2-in-1 clipper/trimmer kits.
Another interesting difference we found when comparing May 2019 and May 2020 came from audio products. We saw our readers go for a variety of audio-related items in 2019, such as refurbished soundbars, 2nd-generation Apple AirPods, and Bose noise-cancelling headphones. In May 2020, on the other hand, the popular audio items among our readers seemed to be limited to wireless earbuds.
Don't Forget About Memorial Day!
One thing that seemed to appeal to our readers during both May 2019 and May 2020 were Memorial Day sales. Memorial Day 2020 in particular was huge. "After barely surpassing $2 billion in spend last year, Memorial Day 2020 sales reached $3.5 billion this year, a 63% [year-over-year] growth," according to Adobe. Adobe stated that discounts for Memorial Day 2020 were also better by an average of 3% year-over-year.
SEE ALSO: The Best Inventory Management Software for Amazon Sellers
Memorial Day is a popular time for promotions every year, so sellers may want to consider launching their own deals and coupons around the holiday. (Memorial Day 2021 is Monday, May 31, by the way.) Items that can pop up during Memorial Day sales vary, but can include home and garden products, appliances, furniture, tools, electronics, and outdoor items like patio furniture and lighting.
Stuff to Sell Later in 2021
As you can see above, lots of items are worth selling in May, but not every item qualifies. We expect consumers to purchase more of the below products later this year, based on DealNews shopping trends. So if you're trying to figure out what items to list, you may want to wait on these for now.
| Item | When to Sell | Why? |
| --- | --- | --- |
| Flash Drives | June | We think that flash drives are also good to sell in March, so they're not an item that tends to be popular just one month a year. Drives that are 128GB especially tend to resonate with our readers. |
| Sports and Fitness Items | June | Once summer started last year, sports and fitness products became one of our most popular product categories. We expect these types of items to be popular in June 2021, as well. Products that our readers gravitated toward in June 2020 included playing cards, jump ropes, and grip strength trainers. |
| Men's Underwear | September | Apparently, September is a month when lots of people refresh their underwear supply. Five-packs of men's underwear — boxer briefs, in particular — were popular with our readers in September 2020. |
---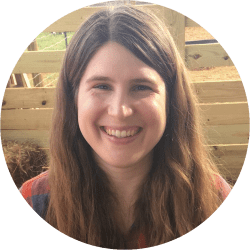 Blog Editor
Katie is an unabashed word nerd and detail hound with nearly a decade of editorial experience. Her work has appeared in publications such as Dogster Magazine, DOG FANCY, and Milwaukee Magazine. A graduate of Indiana University, she enjoys trivia, playing soccer, and cheering on the Hoosiers.
DealNews may be compensated by companies mentioned in this article. Please note that, although prices sometimes fluctuate or expire unexpectedly, all products and deals mentioned in this feature were available at the lowest total price we could find at the time of publication (unless otherwise specified).