What to Know About How to Sell Clothes on Amazon
Offering apparel can be a lucrative endeavor, as long as you know how to approach returns, fees, and other challenges.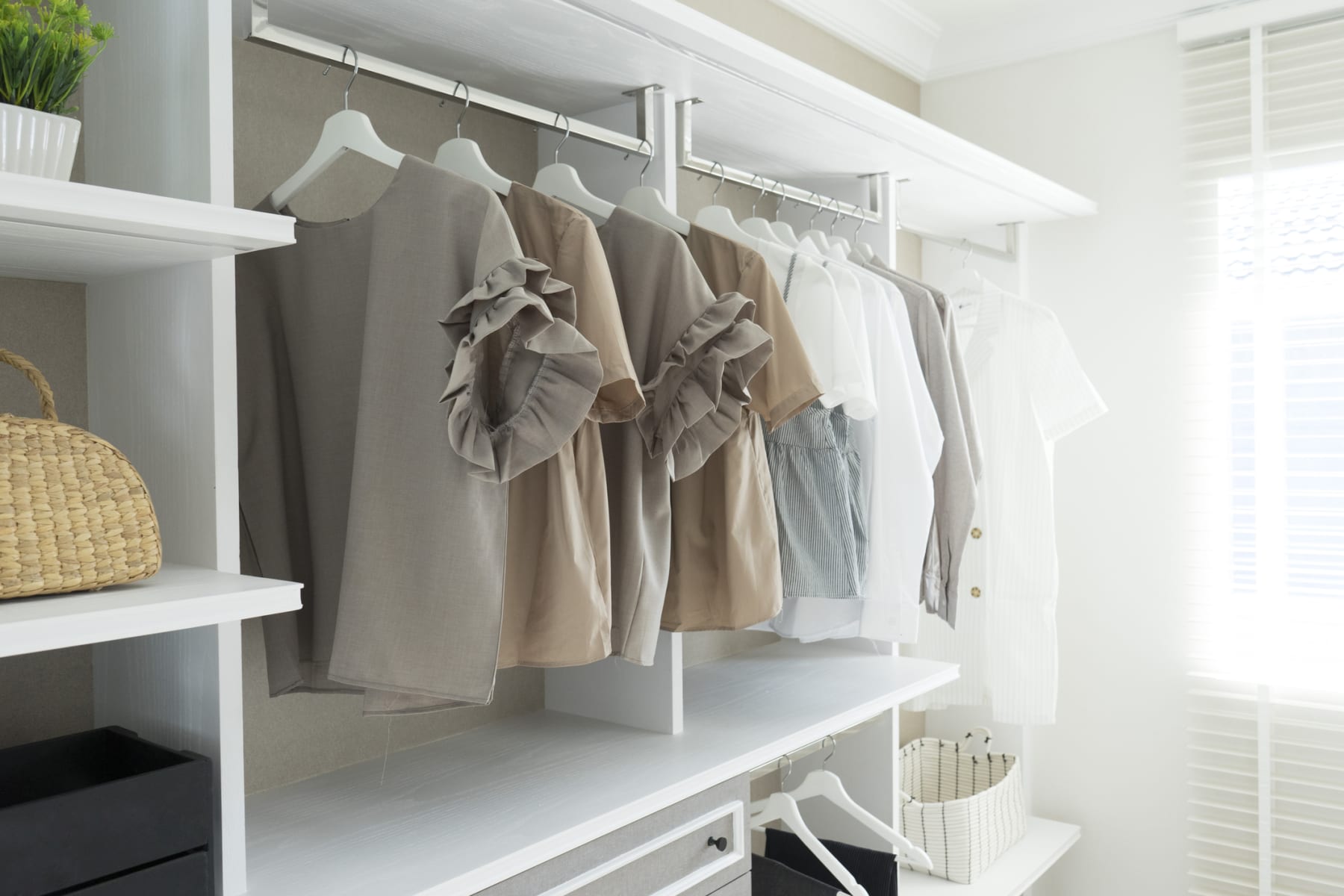 Selling clothes online poses some unique challenges to retailers, particularly those on the Amazon Marketplace. But smart sellers can still find success selling clothes online — as long as they're prepared to tackle these challenges.
And if you're selling clothing online, Amazon is the place to be. The megaretailer sells between 11% and 12% of all clothing in the U.S., and accounts for 34% to 35% of clothing sold online, according to Wells Fargo research reported by CNBC. Whether your business is just starting out or you're trying to expand your online footprint, the Amazon Marketplace is a booming storefront for clothing retailers.
SEE ALSO: How to Sell Tools Online: 6 Tips You Should Know
So how do you sell clothes on Amazon? Let's take a look at what you need to know about selling apparel on Amazon — and how Amazon Marketplace sellers can be successful in this popular category.
What to Know About Selling Clothes on Amazon
Selling Apparel on Amazon Means Above-Average Fees
Whether your products use Fulfillment by Amazon (FBA) or Seller Fulfilled Prime (SFP), you'll be paying referral fees to Amazon whenever you make a sale. Amazon charges fees for different types of products — and the ones for apparel are higher than most. It's crucial to be aware of the fee structure when you price your items so that you can ensure you're turning a profit.
The first thing to be aware of is exactly what Amazon includes in its apparel category, as that's where you'll likely be selling most of your items. Clothing is a broad category of products, and it includes the following:
Wearable clothing items and accessories, such as socks, hats, scarfs, earmuffs, gloves, belts, and ties
Adult and children's costumes and accessories, such as masks and ear coverings
Baby apparel
Sports activewear, such as yoga pants, running socks, and sports uniforms
However, some items that you might consider clothing accessories fall into their own categories, including:
Jewelry
Shoes, Handbags, & Sunglasses
Note that if you sell items that don't fall into the apparel category, those will have a different fee structure that you'll need to take into consideration.
It's also important to note that you'll pay Amazon a referral fee whenever you make a sale, and the rates for clothing are a little above average. In fact, you'll pay 17% of the cost of the item (plus shipping fees and gift-wrap charges), or 30 cents, whichever is higher. Jewelry is higher still, at 20% for items that cost up to $250; shoes, handbags, and sunglasses are a more modest 15%.
Whenever you list an item on Amazon, pay close attention to which product category it falls into and the corresponding fees. Amazon's Fee Preview report and Referral Fee Preview report can help you stay on top of these charges, while its revenue calculator can help you find the right price for your items. Because of the higher fees, successfully selling clothes on Amazon requires you to be particularly mindful of your prices. Be sure you know the fees you'll pay for each product, and price accordingly to ensure you're making a profit.
Selling Clothes on Amazon via FBA Can Be Pricey
FBA is also more expensive when you're selling apparel, with fulfillment fees for standard-sized boxes that range from 9% to 19% higher than fees for other items. Prices for fulfilling apparel products range from $3.27 to $6.68 per item (with an additional 30 cents per pound above 3 pounds). As prices for oversized goods are particularly expensive, starting at $8.94 (with an additional 38 cents per pound above 1 pound), it's good news that prices are lower for smaller packages and lighter items. Since clothing products can be compact and relatively lightweight — and rarely require oversized shipping — they can be some of the more affordable items to ship.
Amazon sells between 11% and 12% of all clothing in the U.S., and accounts for 34% to 35% of clothing sold online.
FBA sellers also have monthly inventory storage fees for keeping their products in an Amazon fulfillment center; however, these are the same for both apparel and other items. Storage fees are 83 cents per cubic foot from January through September, but have higher rates of $2.40 per cubic foot during the holiday season, which runs from October through December.
There are also long-term storage fees for products that are sitting on the shelves. Items that have been in Amazon's warehouses for more than a year have an additional fee of $6.90 per cubic foot or 15 cents per unit, whichever is greater. This means FBA retailers need to be particularly careful with their stock. Ideally, you want to keep products that move quickly without holding excess stock, so you can avoid paying fees for merchandise that's just sitting there in warehouses.
However, you can avoid these fees by using Seller Fulfilled Prime instead. This program lets you handle packing and shipping on your own while still keeping your items within the lucrative Prime program. SFP has strict requirements to be sure your service lives up to Prime standards: mainly, you'll need the staff to process, pack, and ship orders on the same day. If you can't get orders out quickly enough, Amazon can suspend you from SFP.
Still, SFP does make sense for some retailers. If you already have storage space and staff to handle fulfillment yourself (or you have a reliable third-party logistics company to help with fulfillment), you'll avoid a lot of fees. This can be a particularly good solution for retailers who also want to sell their goods on platforms other than Amazon, because they'll already have the infrastructure in place to ship goods elsewhere. Expanding your reach with additional retail channels can help you grow sales, but you have to be sure you have the staff and resources to manage your own shipping.
SFP currently isn't accepting new registrations, but you can sign up for the waiting list to join the program.
A third alternative is Fulfillment by Merchant (FBM), which gives you control over your fulfillment process; however, this comes at the cost of losing access to the Prime program. You'll still have to pack and ship your own items (or have the help of a logistics company) to meet Amazon's standards, but other requirements are far less strict. As with SFP, this can be a good idea if you already have the infrastructure in place to handle orders.
Be Prepared for a High Volume of Returns
Across all product categories, nearly 21% of online sales were returned in 2021, according to the National Retail Federation, and apparel products were sent back more often than others. Clothing purchases tend to come down to personal preference, and when shoppers see garments in person, they may find issues with the items. Maybe they don't fit well, the color isn't quite right, or they simply change their minds. No matter what you do to provide a quality product, you need to be prepared to handle returns — and the added costs that come with them.
SEE ALSO: Should You Sell Trending Products on Amazon?
Most sellers are required to follow Amazon's standard return policy, with slight differences in how returned items are handled for FBA orders and seller-fulfilled orders. FBM sellers have more flexibility, but it's usually a good idea to match Amazon's policies if you can in order to avoid customer confusion. That means sellers must accept returns within 30 days in most cases — even if the reason for return is that the customer has just changed their mind.
This can pose a particular problem for clothing retailers, as returns may not be resellable as a new product, which will cut into profits. Again, you'll want to consider the costs of handling returns when you price your items.
In some situations, sellers are allowed to charge customers a restocking fee of up to 50% or even 100% of the item's price. Usually, this happens when the item is returned with obvious signs of use or damage from the buyer, or is outside the standard return window. The rules vary, so check Amazon's restocking fee policy to see if and when you can charge customers to help recoup some of the cost.
Once again, FBA retailers will find they have some extra costs compared to other sellers. Apparel and shoes are both subject to a processing fee after Amazon evaluates the return. Following this, Amazon will then decide whether the item is able to be resold — in which case it's returned to your inventory for future sales — or not. These fees range from $2.12 to $3.41 per unit, depending on size and weight.
Great Product Listings Are More Important
Creating the best product listings possible is important for anything you're selling on Amazon, but it's even more so for selling clothes. Part of the reason apparel has a high rate of return is because it's difficult for shoppers to know exactly what an item will be like in person. However, sellers can mitigate that issue by building excellent product pages from the start.
Clothing can pose a particular problem for retailers, as returns may not be resellable as a new product, which will cut into profits.
Images are going to be particularly important when you're trying to sell apparel. You'll want to include plenty of pictures of products being worn — ideally by multiple people with different body types — in order to give buyers a good idea of how the item wears. Though it'll add to your upfront costs, doing a fashion photo shoot to get high-quality images can do a lot to drive sales.
Providing detailed information on sizing and fit, such as measurements, can also help potential buyers determine how a garment will suit them. Basically, you want to do everything you can to provide shoppers with a clear idea of what your product looks like and how it will wear, which can help to minimize returns.
In addition to the above, you'll still want to be sure you're doing all of the standard best practices to optimize your product pages. Spend some time researching the competition to see what their product descriptions, images, and reviews are like; then think about ways you can make your product listings superior. Maybe your pictures will look better, or maybe you can address common customer complaints in advance, for example.
Also be sure you're using the right keywords in your product title and description, which will help drive search results to your listings. If you're enrolled in the Amazon Brand Registry, you can also use A+ Content to add more images to your product description to make it especially eye-catching and improve conversions.
List Clothing by Style, Not Size or Color
When you create listings for apparel, it's important to list by style, with options for size and color where available. If you split up listings by color, for example, you make it more difficult for shoppers to find your item in alternate colors, which means they may walk away because they don't think your items come in the shade they want. Having a selection of sizes and colors on a single product page means buyers only need to find your product once, and they immediately know all of the variations they can buy.
You'll need to be extra mindful of reviews on these pages, though, as they'll be consolidated for all sizes and colors. Watch for negative reviews and be sure to address customer concerns quickly to keep your overall ratings high.
Be Aware of Seasonal Trends
Clothing is a seasonal product, which means you won't find yourself selling many heavy coats in the middle of summer, or flip-flops at the height of winter. When deciding what to list, how much stock to maintain, and how to advertise it, it's important to be cognizant of what's in season. After all, you don't want to waste storage space on bulky winter coats when the weather's warm, particularly if you use FBA and have to pay storage fees.
SEE ALSO: These Are the Best Products to Sell Online Each Month
In addition to keeping weather-appropriate stock for each season, you'll want to think about events and holidays you may be able to capitalize on. For example, Back to School season is a big time for children's apparel, and holidays like Halloween and Christmas could drive sales of festive outfits. Start stocking up for each event early, and be ready to boost sales and awareness with timely promotions.
Still stuck with product at the end of the season? It's often a good idea to discount it and get it off the shelves so you can make room for the latest stock. While it may not be a big seller, you'll catch bargain shoppers who are planning ahead for next time.
Not sure what trends to chase? Watching your competition — including major department stores and other clothing retailers — can be a good guide to what's hot at any given time. Keep an eye on what they're selling and advertising, and it should give you a pretty good idea of what to focus on — as well as what you can do better.
---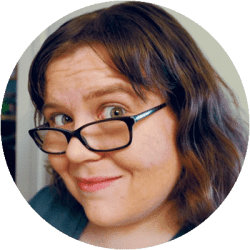 DealNews Contributing Writer
Originally working in IT, Elizabeth now writes on tech, gaming, and general consumer issues. Her articles have appeared in USA Today, Time, AOL, PriceGrabber, and more. She has been one of DealNews' most regular contributors since 2013, researching everything from vacuums to renters insurance to help consumers.
DealNews may be compensated by companies mentioned in this article. Please note that, although prices sometimes fluctuate or expire unexpectedly, all products and deals mentioned in this feature were available at the lowest total price we could find at the time of publication (unless otherwise specified).