How to DIY a Lowe's Kitchen Remodel for Less
Choosing unfinished cabinets, upgrading your faucet, and opting for a new coat of paint are simple ways to upgrade without spending a fortune.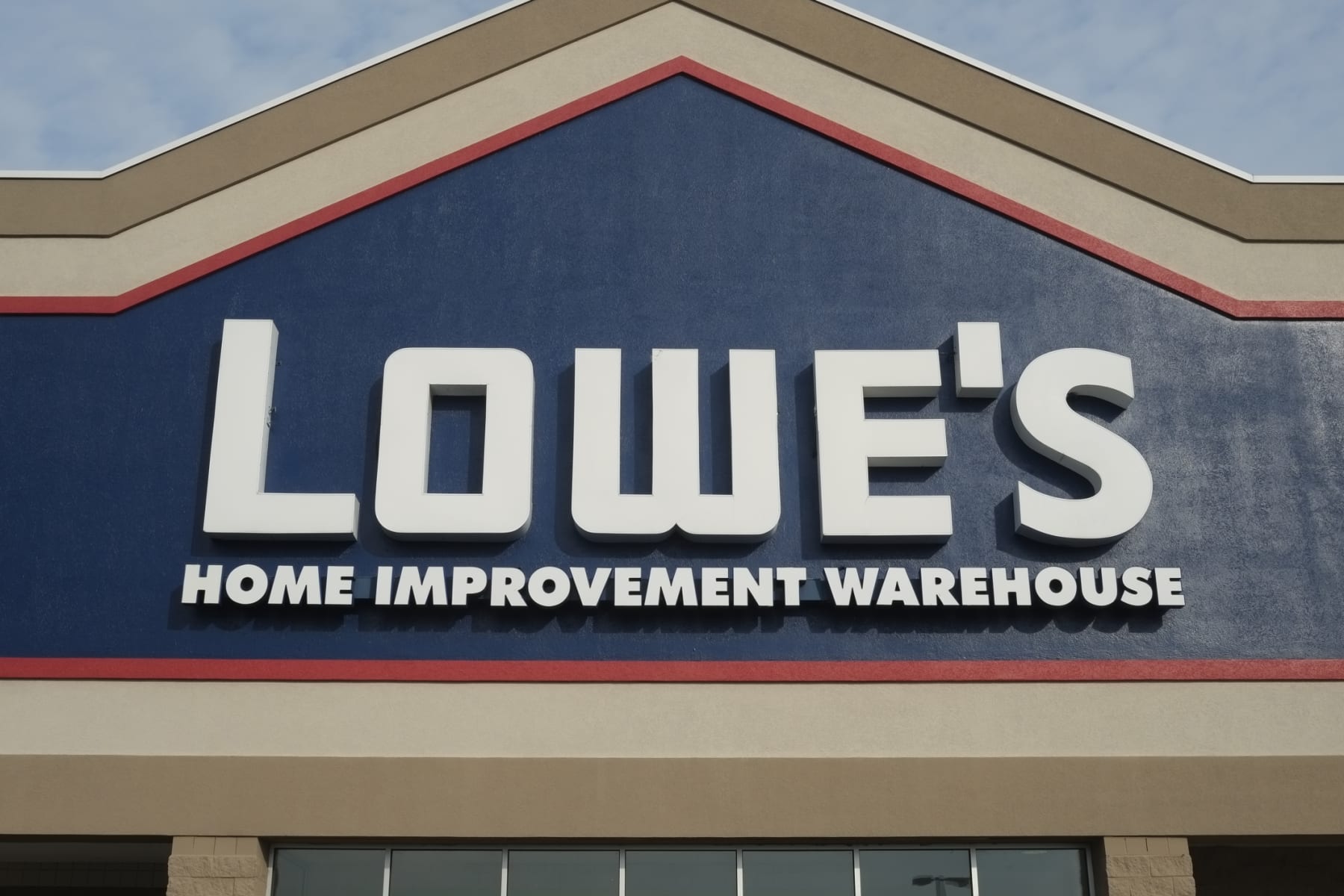 Hiring a crew to handle a kitchen remodel can be costly, but going the DIY route can be overwhelming. How do you decide which way to go? Well, whatever budget you decide to work with, Lowe's is an excellent place to begin.
When opting for a Lowe's kitchen remodel, you might not be sure where to start, but they have you covered. Their kitchen section has all the elements you could possibly be considering as part of your upgrading process, laid out in neatly organized categories. Even better, you'll also find online tools to help make designing your new dream kitchen a breeze, including the virtual room designer that you can use right from your own home.
Ready to get started? Check out our recommendations on how to handle your own Lowe's kitchen remodel below.
How to DIY a Lowe's Kitchen Remodel for Less
Opt for Unfinished Cabinets
It can be tempting to buy some of the ready-to-go cabinets, as they come in colors like white, off-white, gray, brown, and blue. Such a decent range of mostly-neutral offerings make them easy to fit into most any kitchen design. But if you don't mind an extra step, it's worth checking out Lowe's unfinished cabinets selection. They can be more affordable, starting at around $50 for a fully assembled stock cabinet; for comparison, the white cabinet selections start around $35 for a single shelf. Opting for unfinished means you'll have to stain and seal them yourself, but it also allows you to customize the look more.
SEE ALSO: The 4 Best Refrigerator Brands With Fridges Under $1,000
If you're looking to redo all your kitchen cabinets, be sure to watch for Lowe's to offer a "buy more, save more" promotion on them. Select products will qualify and discounts can vary — for instance, at the time of this writing, shoppers could save up to 30% off.
Redo Your Countertop
Want to change your room's look without a ton of work? Lowe's kitchen counter selection has a few different affordable options to choose from, including laminate and butcher block countertops that are ready to go. Laminate corner pieces start as low as $19, while an 8-foot countertop piece starts around $32. Butcher block pieces will be a little pricier, starting at around $40 for a piece running 8 feet long and 4 inches deep. However, a single 4-foot countertop that's about 2 feet deep will set you back about $120.
Selecting unfinished cabinets can be more affordable, starting at around $50 for a fully assembled stock cabinet.
While these materials will be in-stock at most Lowe's stores, it's possible to do a custom countertop if you don't like those options. Custom countertop possibilities include the following materials:
One thing to keep in mind is that custom countertops have the potential to be more expensive than those that are in-stock; however, it'll really depend on the material you want to use and the area you'll need to cover. It's worth your time to calculate the cost of each.
Get Granular With Your Appliance Search
If you're concerned with making sure all your appliances match, an easy way to do so is to shop kitchen appliance suites at Lowe's. That way, you can choose your preferred brand (and finish) to easily shop for all the new appliances you want to upgrade.
SEE ALSO: 7 Must-Have Power Tools for Homeowners
If you aren't a fan of the suites, you can always build your own, too. The best method for doing so is to stick with the same brand across all appliances, as the finishes will generally be a better match that way. It can be daunting to shop for new appliances with the wide variety of finishes, designs, and brands available, but Lowe's makes it pretty easy. The main appliances page has everything split up into categories so you can shop one by one, and within each major appliance category, you can get even more nuanced. For instance, refrigerators are broken into different designs like French door, side-by-side, 4-door, and more. (You can even shop for an undercounter bar fridge. Learn more about those here.) Not sure what design you want? You can also look at refrigerators under $1,000, or shop by brand, finish, or feature. You can even shop specialty models — like drawers or beverage refrigerators — and learn about counter depth vs standard depth, too.
Other categories have just as many options for shopping as refrigerators do, too. For example, you can shop ranges by type, finish, brand, or feature if you don't know whether you want an electric, gas, dual fuel, or induction model; this is also where you'll find wall ovens and standalone cooktops. Dishwashers, microwaves, and freezers also have plenty of ways to narrow your search for your kitchen makeover on a budget.
Change Up Your Sink (Or Faucet)
If you want to freshen your kitchen's look but don't have a huge budget to work with, upgrading your sink or even just your faucet can be a good way to get something shiny and new without spending a fortune. In fact, "swap out the sink" is a suggestion that comes straight from the DIY renovation experts at Lowe's. Shop sinks by type, material, bowl configuration, and even cabinet width; meanwhile, faucets are split into categories like feature, configuration, and finish.
Consider a DIY Backsplash
Have an eye for design? Or a vision board on Pinterest? Consider doing a DIY backsplash to give your kitchen a new look. From trendy subway tiles to porcelain marble designs, ceramic squares to hexagons and herringbone, there's bound to be a look to suit your tastes.
Upgrading your sink or even just your faucet can be a good way to get something shiny and new without spending a fortune.
Slap On a New Coat of Paint
If the thought of constructing your own backsplash brings on an anxiety attack, consider going for a simple new coat of paint instead. Shop the color families that bring you joy and will make your kitchen your happy place; if you still aren't sure where to start, Lowe's also has pre-made color collections to help spark your inspiration. Even better, you can choose your preferred shade online, order it, and then opt for in-store or curbside pickup — so you can skip looking at dozens and dozens of paint chips in-store to try to decide on your perfect palette.
Change Up Your Lighting
Another way to brighten things up (quite literally, in fact) comes from Lowe's itself: choose new lighting fixtures. Upgrading your kitchen lighting can be an easy and relatively inexpensive way to change up your look and make things easier on the eyes.
Tips for a DIY Lowe's Kitchen Remodel
Budget First
The most important thing to do when considering a Lowe's kitchen remodel is to determine your budget. This is key for ensuring your project doesn't get out of hand. Be brutally honest with yourself about what your budget actually is — don't try to make it larger just because you want to make more changes if it's not financially viable. Once you have the budget worked out and in-hand, you can then begin to determine what areas are at the top of your upgrade list.
Have Backup Options
Things happen — shipping delays, discontinued models, items on backorder, etc. — and all of these can work against your project to set you back. You may really love that ceramic floor tile or 4-door refrigerator, but it's best to have backup options in place. Pick your top three selections from each category that fit into your budget; that way, if one or two of them aren't feasible for whatever reason, you'll have a fallback.
Work Bit by Bit
If you're working within a particularly tight budget and you just can't see how you'll be able to make all the changes you want, consider doing it piecemeal. Make a list of your top priorities for your kitchen makeover on a budget. Maybe you really want a new range ahead of the holiday season to handle all your baking projects. Or maybe your dishwasher is on its way out and you need a new one sooner rather than later. By turning your upgrades into a list of priorities, you can work within your budget without hurrying and make the changes one or two at a time. Another bonus to doing your renovations piece-by-piece is that you won't end up with a construction zone kitchen for weeks (or even months) on end, so you can still cook meals without having to resort to takeout every other night.
Shop Around Major Holidays
This is particularly true for major appliances, as Lowe's could take up to 40% off these items around holidays like Memorial Day, July 4th, Labor Day, and Black Friday. However, even if you aren't in the market for new appliances, Lowe's tends to have excellent sales around these holidays that encompass many of its categories. If you aren't pressed for time, doing your shopping then can really lessen your overall bill and help you stick to your budget.
Ready to shop? Check out the best Lowe's deals available now!
---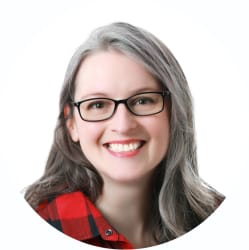 Senior Staff Writer/Consumer Analyst
Julie's work has been featured on CNBC, GoBankingRates, Kiplinger, Marketwatch, Money, The New York Times, Real Simple, US News, WaPo, WSJ, Yahoo!, and more. She's extolled the virtues of DealNews in interviews with Cheddar TV, GMA, various podcasts, and affiliates across the United States, plus one in Canada.
DealNews may be compensated by companies mentioned in this article. Please note that, although prices sometimes fluctuate or expire unexpectedly, all products and deals mentioned in this feature were available at the lowest total price we could find at the time of publication (unless otherwise specified).