How to Shop and Save on Kids' Adidas Items
Some products might be on the pricier side, but the retailers also carries shoes, clothes, and backpacks for the budget-conscious shopper.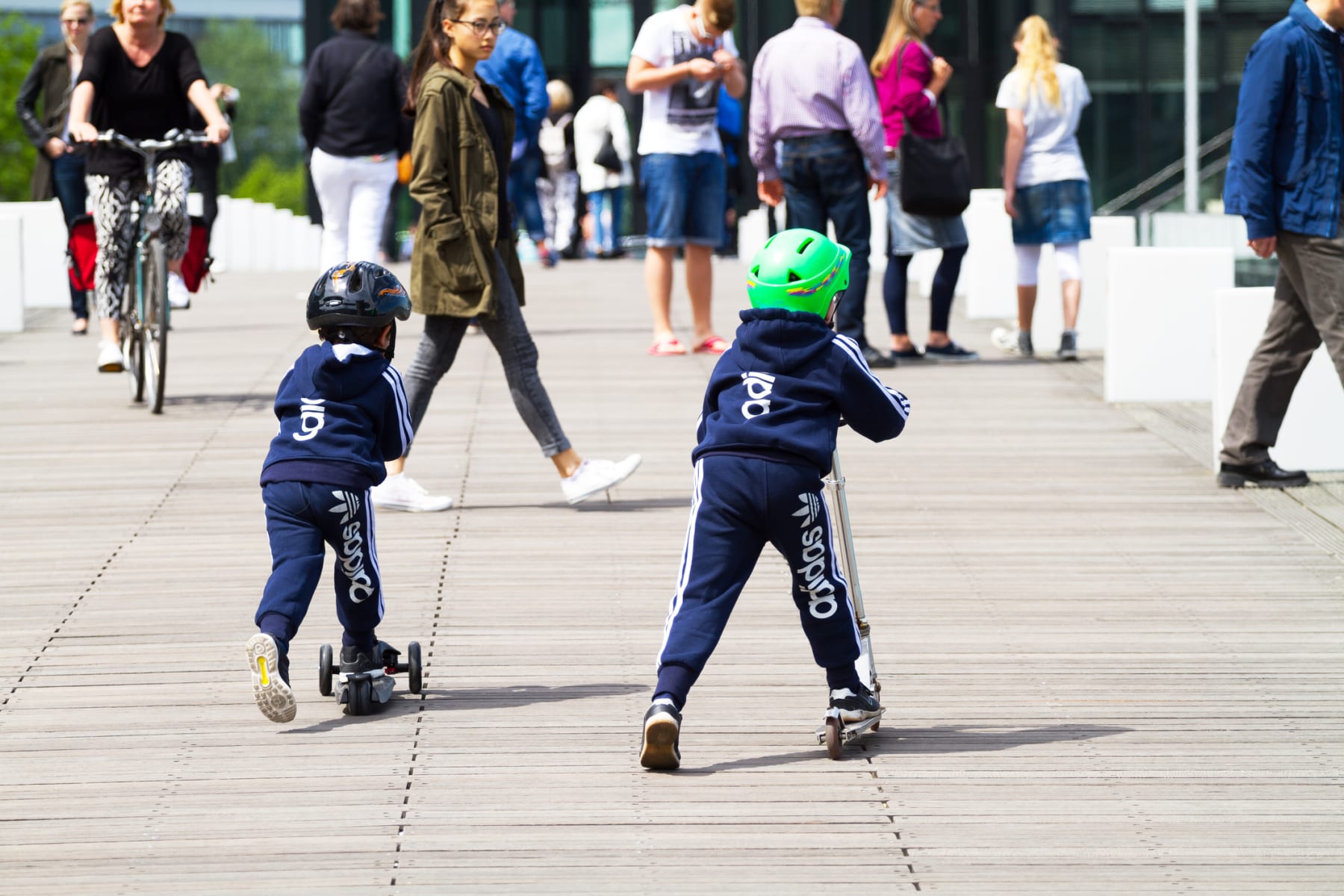 While the next school year is still weeks to months away, it's already time to think about getting the best prices on your Back to School shopping — especially since some of the sales have already begun! If you're planning on gearing your child up in casual clothing this year, it's worth looking at kids' shoes and clothes at adidas during the Back to School season.
Here's everything you need to know about shopping — and saving — on adidas children's clothing for Back to School.
What Kids' Items Does Adidas Carry?
Adidas Kids' Shoes
Adidas offers over 500 different types of children's shoes, with styles and sizes for infants, toddlers, and kids up to age 16. Some of these shoes can be particularly pricey, but adidas is generally considered to be a brand with well-made items. And if your child is participating in sports, it's important to find a quality, comfortable pair of shoes. That said, cost-conscious buyers should remember that adidas has quality offerings at multiple price points.
SEE ALSO: What to Expect From Back to School Sales in 2022
You'll find all types of athletic shoes for running, soccer, basketball, and other activities, as well as casual sneakers, sandals, and slides. Those basic slides will cost the least, starting around $18, while high-end running shoes can cost up to $160. Here's what you can expect to pay for adidas children's shoes before sales:
Babies and Toddlers: $30 to $75
Children: $20 to $150
Youth and Teens: $28 to $160
Some of those prices are pretty high, but you don't have to spend top dollar to get adidas shoes for your kids; nearly a quarter of the adidas kids' shoes we saw were priced under $50. You should find plenty of options for basic sneakers and athletic shoes, even before considering sales.
Adidas Kids' Clothing
Adidas clothing leans casual, with a focus on athleticwear and sports. Though you won't find school uniform sets here, you'll see plenty of apparel options for your child's favorite sports, as well as casual everyday picks. Most items are adidas-branded, but youth styles also include designs from brands like Disney and LEGO; however, these items tend to be more expensive. If you're looking to save — particularly for kids who will grow out of their wardrobe by the next school year — stick with basic adidas styles.
Youth styles at adidas include designs from brands like Disney and LEGO, but they tend to be more expensive than other offerings.
Here's what you can expect to pay for adidas children's clothing before sales:
Shirts: $18 to $80; includes tees, polo shirts, tank tops, and jerseys
Pants: $16 to $58; includes tights, track pants, joggers, and shorts
Hoodies and Sweatshirts: $35 to $70
Jackets and Coats: $35 to $80; ranges from lightweight windbreakers to insulated puffer jackets
Sets: $32 to $70; includes tee or jacket with shorts or pants
Skirts and Dresses: $28 to $55; includes skorts and dress/undershort sets for tennis or golf
Sports Bras: $28 to $35
Swimwear: $25 to $40
Tracksuits: $44 to $100
Socks: $16 to $18 for packs of six
Need sport-specific items? Adidas has sections for several sports, which may make it easier to find what you're looking for:
Adidas Backpacks
If you're shopping for the perfect Back to School bag, know that adidas' selection of youth backpacks is pretty basic. We saw only a handful of color and style options, ranging in price from $32 to $50. These smaller packs are more appropriate for younger children, but the company has many more options — over 100 — in its section of adult accessories, with prices from $32 to $280. Fortunately for the budget-conscious buyers who might balk at a $280 backpack, we saw about half of adidas' backpacks priced at $50 or less.
SEE ALSO: What's the Best Nike Activewear for Warm Weather?
Like other adidas gear, styles lean toward the sporty and practical, but there are plenty of colors and styles on offer to suit the discerning child or teen.
How to Shop and Save on Kids' Adidas Items
Shop Adidas Back to School Sales
If you're looking for athleticwear, shoes, and casual clothes for your kids — especially for Back to School — adidas is one of the first places you should check out. At the time of this writing, adidas was already running a summer sale with prices up to 50% off — though the sale had a limited selection and didn't cover all adidas kids' clothing.
If you don't find what you want on sale now, you can expect more focused deals as we get closer to the start of the school year. Keep an eye on adidas' youth section, and you'll eventually be able to spot the deals you need. Last year for Back to School, adidas offered 30% off the purchase of three items, and you should keep an eye out for similar sales this year, so you can stock up on must-have sports clothes and shoes for the coming school year.
Take Advantage of AdiClub and Student Discounts
Adidas isn't exactly a budget brand, and you've probably noticed some high prices on this list. But it has options at a range of price points, so take the time to browse — and if you have a hard price limit, use the search filters to shut down higher prices and focus on more budget-appropriate options. And, as we just mentioned, take advantage of adidas Back to School sales.
But beyond seasonal sales, there are a couple of other ways to save on children's clothes and shoes from adidas:
adiClub: This is the company's free membership program, and it offers a 15% coupon for new members, which could kickstart your Back to School shopping. You'll also earn points on purchases that you can use for future shopping, and you'll get free shipping and returns.
Student Discounts: Adidas offers 15% off and free shipping for college students with a valid student ID, though you'll need to sign up for UNiDAYS to take advantage of this savings online.
Both of those are reasonable discounts, but when the Back to School sales begin, we expect you'll find a wide range of adidas children's items for sale in the 30% off range.
Pay Attention to the Adidas Return Policy
When buying clothes — particularly for growing kids — it's crucial to know a store's return policy. Adidas has a somewhat limited 30-day return policy, and you'll still have to cover shipping costs, as adidas doesn't refund shipping fees. If you pick up the wrong size, you can exchange it for the same item in a different size for free, regardless of membership, but only if you exchange it for the same item — you can't exchange one style for another without paying shipping charges.
AdiClub is a free loyalty program that offers a 15% coupon for new members, as well as free shipping and returns.
However, there's an easy way to avoid shipping charges: adiClub members get free returns — though they still have that limited 30-day return policy. If you're getting your Back to School shopping done early, be sure you're ordering the right sizes for the coming school year, because you'll only have 30 days to send orders back.
Ready to get started with your Back to School shopping? You can browse all of the best deals at adidas right now — and keep watching for Back to School sales to help you get your child ready for the school year.
---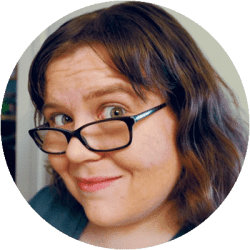 Contributing Writer
Originally working in IT, Elizabeth now writes on tech, gaming, and general consumer issues. Her articles have appeared in USA Today, Time, AOL, PriceGrabber, and more. She has been one of DealNews' most regular contributors since 2013, researching everything from vacuums to renters insurance to help consumers.
DealNews may be compensated by companies mentioned in this article. Please note that, although prices sometimes fluctuate or expire unexpectedly, all products and deals mentioned in this feature were available at the lowest total price we could find at the time of publication (unless otherwise specified).