6 Emergency Prep Kit Items You Can Get at Woot
Watch for deals that take up to 45% off generators or give you 72 hours' worth of food for $30.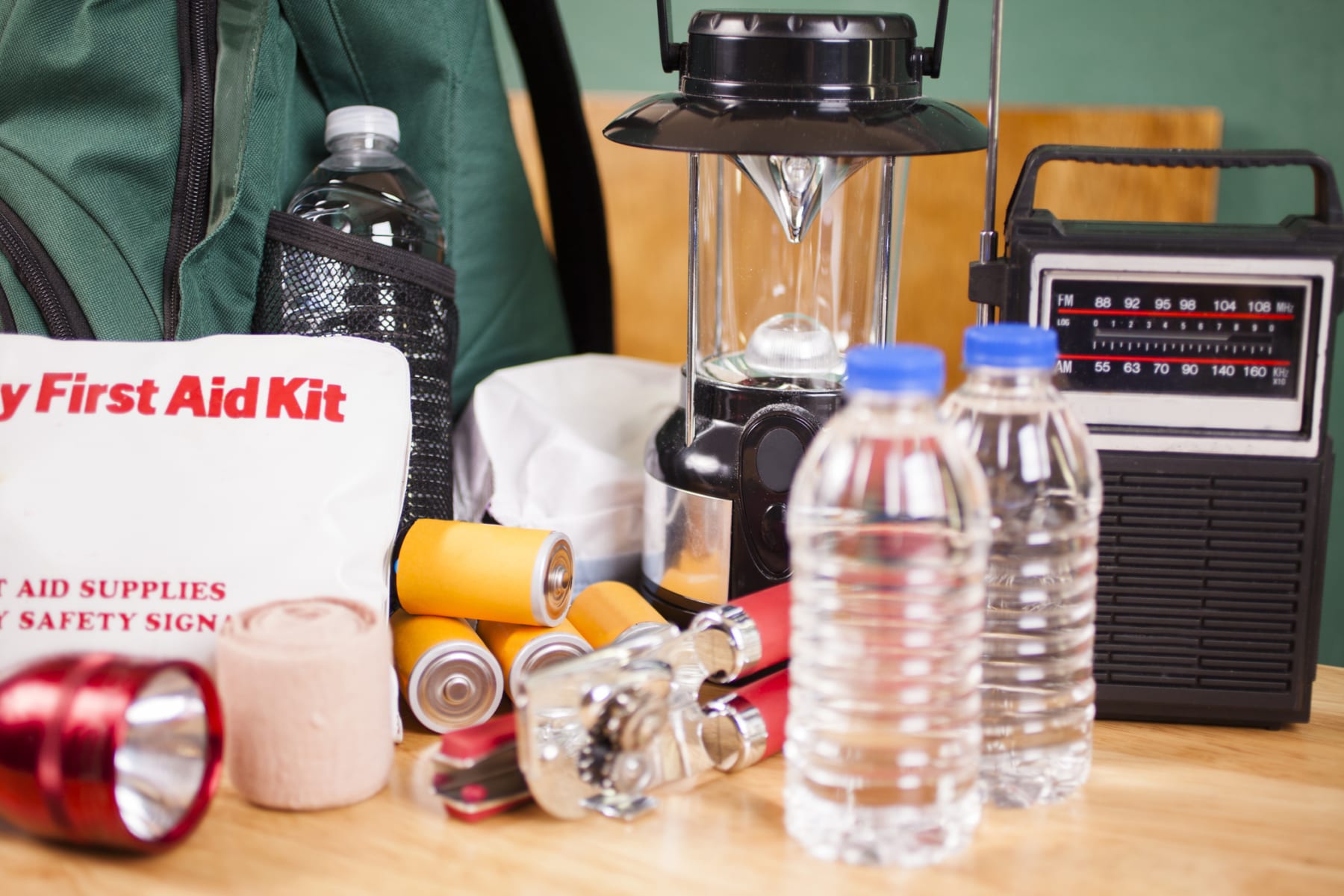 Earlier this year, the National Oceanic and Atmospheric Administration predicted an Atlantic hurricane season that would be more active than normal. While it's off to a slow start, weather agencies recommend that people living in at-risk areas prepare for every hurricane season, just to be safe. In fact, it's smart to prepare for any natural disaster that could occur in your area.
There are quite a few different places to shop for hurricane and other supplies for your emergency prep kit, but looking at all the different options can get overwhelming. However, one place you may not have considered could end up being your 1-stop shop: Woot. Amazon owns this site, so the sheer volume of emergency prep supplies there shouldn't be surprising.
Check out our guide for what to look for and potential discounts to expect.
What Goes Into an Emergency Prep Kit?
If you're creating your own emergency prep kit, then the area you live in and your personal needs will largely dictate what goes into it. The U.S. Department of Homeland Security has put together a comprehensive list of emergency supplies to help you build your kit, along with some additional items you may want to add.
The DHS site also notes other supplies you may want to consider, such as those for older people or pets. Even if the list doesn't cover everything you'll require in the event of an emergency, it's still a good starting point.
That said, there are standard supplies that should be part of every emergency prep kit, regardless of what crisis could arise. For instance, basic supplies include:
Water
Nonperishable foods
Manual can opener
Battery-powered or hand-crank radio
NOAA weather radio with a tone alert
Flashlight
Extra batteries
First-aid kit
Whistle
Dust mask
After the onset of the COVID-19 pandemic, the federal government broadened recommendations to include face masks, hand sanitizer, and other items that help prevent the spread of sickness. Other products to consider include prescription and nonprescription medications, prescription eyeglasses, infant supplies, cash or traveler's checks, and important documents. Needs vary from person to person, so the key is to build a disaster prep kit that covers your bases.
6 Types of Emergency Supplies You Can Buy at Woot
Generators
A generator could be a worthwhile investment, especially if you live in an area frequently affected by inclement weather. If your home tends to lose power, a generator can ensure items like refrigerators or medical devices continue to run, even when there's no electricity available to the rest of the home.
SEE ALSO: 6 Reasons Why You Need a Portable Power Generator
Historically, Woot has offered solar-powered generators for as little as $150, and has boasted sales that have taken up to 45% off. Watch for the site to offer up different kinds of power events, which usually have a selection of generators and other power options on sale.
Not all generators are created equal, though. To ensure you choose the right size for your needs, it's important to figure out how many watts are necessary, based on which items you want to continue powering should your home lose electricity.
Power Stations
Another power option to consider is a power station. If you live in an apartment or have other, smaller devices you want to keep running during a power outage, this might be a good item to put on your checklist. You likely won't be able to run a full generator setup if you live in an apartment, so a power station can be a good solution to keep at least some items charged. You can read more about the differences between portable power stations and generators here.
Generators and portable power stations are useful additions to emergency prep kits, and you may need one of each to cope with long-lasting power outages.
Portable power stations can keep devices like phones and tablets charged, but you can't expect them to power a whole house or multiple large appliances. However, if you're shopping for power stations on Woot, note that we've seen portable power stations and flashlight combos for $135. We've also seen select brands of portable power options on sale for up to 84% off, and larger portable power stations on sale for up to 49% off.
Flashlights and Lanterns
Another thing that's important in a weather emergency is a light source. Candles provide little light, unfortunately, in addition to posing an obvious fire hazard. Flashlights and battery- or solar-powered lanterns are excellent alternatives, as they both offer better light without the risk of fire. In the past couple of years, we've seen Woot offer lanterns for as little as $15, while a 2-pack of flashlights went for as little as $13.
Emergency Food Rations
Whether putting together a survival kit for a hurricane or just general emergency supplies, it's important to consider what you'll do for food if you're cut off during a disaster. Canned goods are a safe pick, but they can also take up a fair amount of space, so unless you have room for a whole bunker, you may want to opt for emergency food supplies instead.
SEE ALSO: 10 Off-Grid Camping Essentials to Bring on Your Next Trip
What do these kits entail, exactly? They're usually durable plastic buckets with a lid, and come with a variety of meals contained in individual packets. They often have long shelf lives — think 25 years — and only need water to "cook." These buckets also take up less space than a slew of canned goods, so they're easier to store in small areas like apartments or even storm shelters.
Prices are usually pretty reasonable, too. In the past, we've seen Woot offer a 72-hour supply of food — what some say is the bare minimum you should keep on hand — for as little as $30. That kit contained about 32 servings, but Woot has offered bigger kits, as well, including a 60-serving supply for $60 and a 104-serving supply for $88. Watch for these items to be available in Woot sales that focus on survival, and that tend to pop up in summer or late fall/early winter.
Emergency Radios
If both power and cell coverage go down, you'll want a reliable way to receive news, and an emergency radio is good for exactly that. You can look for traditional weather radios, but picks like this wireless Bluetooth speaker may be worthwhile alternatives. This refurbished model was still available at the time of publication for $54.99.
Look for an emergency radio that can receive weather alerts first and foremost — a light source and charging ports are added perks.
Either way, you'll want to look for a system that can receive NOAA and Specific Area Message Encoding weather alerts, and is at least battery powered. The wireless example we mentioned uses solar power and hand cranks, which are even better solutions, as you don't have to worry about keeping batteries on hand.
If a radio also includes a light source, it's an even better item to pick up. However, if you think a simpler setup is the way to go, watch for Woot to offer solar-powered radios for as little as $18.
Outdoor Survival Gear
Outdoor survival items may seem like a bit much, especially if you're thinking about building an emergency prep kit and not a bug-out bag. For instance, some of the items from this past Woot sale may seem like a lot to keep in your storm shelter in case of severe weather, though the water filter and emergency food rations are definitely useful. As for the outdoorsman kit or the paracord survival bracelet, those may be less necessary if you're looking for hurricane supplies or other weather emergency items.
More Tips for Shopping at Woot
Don't wait to buy. Woot's business model involves offering a selection of deals that are available for a certain period of time or until they sell out, whichever comes first. Because of that, it's important to check the site regularly and take advantage of any offers you're interested in as soon as you see them. That way, you lessen the risk of missing out altogether.
Log in with your Amazon account. You can use Woot without being an Amazon Prime member, but if you are a Prime member, you should sign in with that account. Prime members receive free shipping on Woot, so rather than creating a new login solely for the site, sign in with your Amazon credentials to take advantage of this perk.
Search the forums. Woot is strange in that you can't regularly search for products you're interested in to see if they're available. Instead, to be thorough, you have to browse them all and see if anything fits your needs. But one way around that is to search the forums. You might not see current deals there, but you'll be able to see past items that were on sale and get an idea of when they might return.
For example, if you search "emergency" on the Woot forums, a variety of products pop up with the word "emergency" in the name. You can browse the results to see when something was available last and use that info to judge when Woot may offer it again.
Ready to shop? Check out the best Woot deals available right now!
---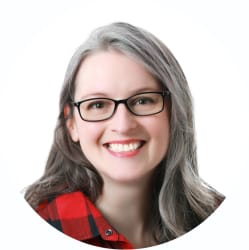 Senior Staff Writer/Consumer Analyst
Julie's work has been featured on CNBC, GoBankingRates, Kiplinger, Marketwatch, Money, The New York Times, Real Simple, US News, WaPo, WSJ, Yahoo!, and more. She's extolled the virtues of DealNews in interviews with Cheddar TV, GMA, various podcasts, and affiliates across the United States, plus one in Canada.
DealNews may be compensated by companies mentioned in this article. Please note that, although prices sometimes fluctuate or expire unexpectedly, all products and deals mentioned in this feature were available at the lowest total price we could find at the time of publication (unless otherwise specified).