23 Easy Ways to Spring-Clean Your Finances
Update your banking apps, get your free credit score, and follow these other tips to become a pro at money management.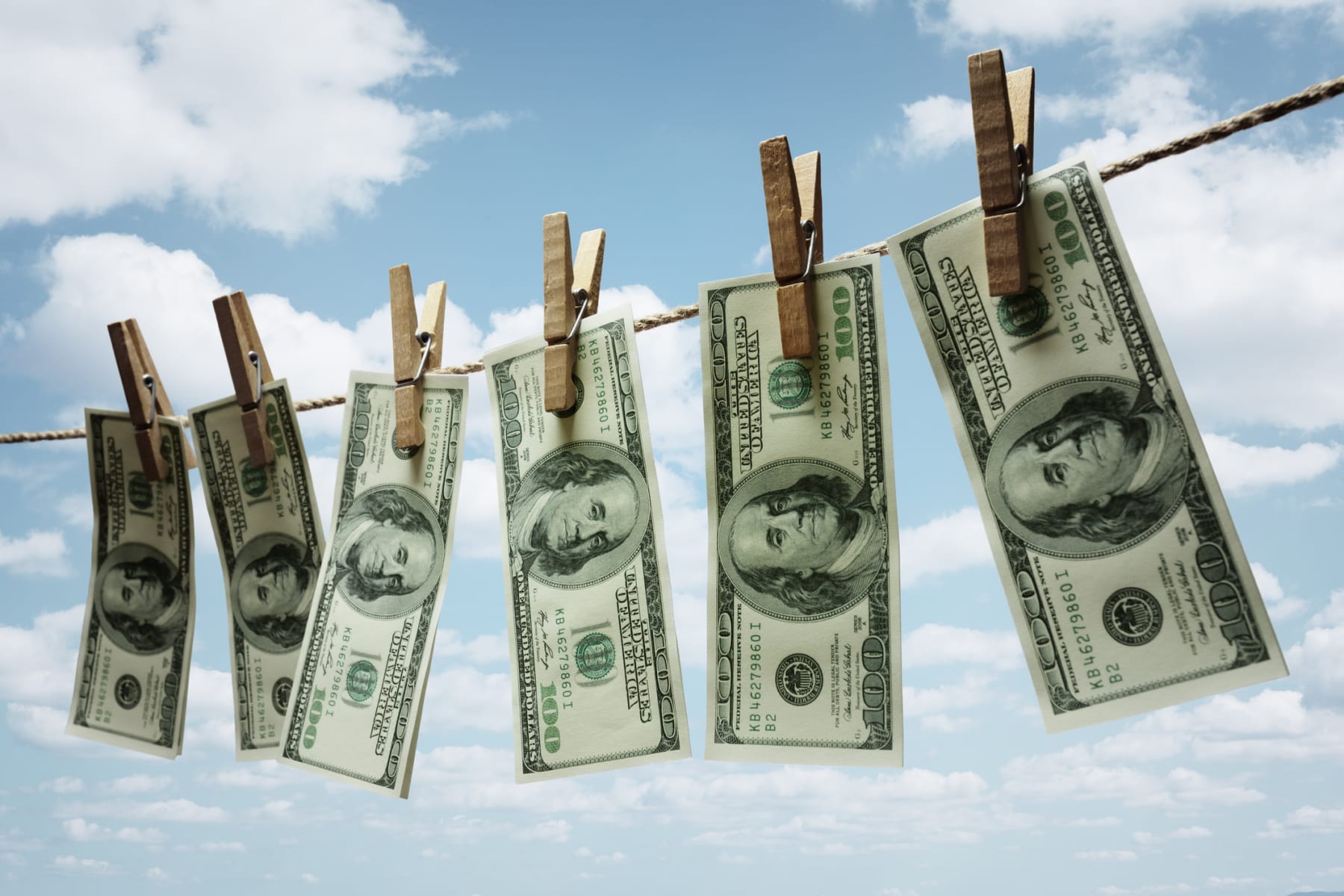 Maybe you stay top of your finances every month, or maybe you have no emergency savings and a mountain of debt. Either way, cleaning up your finances can only help your life run more smoothly. And what better time to do it than when you're already cleaning your home?
There's one step that comes before all the others: If you haven't already, make a budget. It sets up everything that comes after.
Print out this list, and keep it handy. Every time you have five minutes or so, whip it out and cross off at least one of these 23 easy ways to master your money, until you've done them all.
Cancel Subscriptions You're Not Using
Do this the old-fashioned way by scanning your online banking transactions for subscription charges. Or you can sign on to asktrim.com, and it'll do the dirty work for you for free (although you'll have to give it access to your bank account). Trim even cancels any subscriptions you choose from the list of charges it finds.
Ask for a Raise at Your Next Review
Consider your career trajectory and follow industry blogs that can teach you skills to improve your job performance. Then you'll have some proof when you ask for a raise at review time. Start learning how to negotiate for a raise with Payscale's Salary Negotiation Guide, which should keep you busy until your next review.
Focus Your Tax Refund
Don't dilute the power of your tax refund by spending a little on debt, a little on savings, and a little on bills. Instead, focus on one goal, such as paying down your debt as much as possible, or squirreling away the entire amount in a separate savings account as your emergency fund. You could even decide to spend the whole thing on a new professional skill or certification, to better your chances of getting that raise.
SEE ALSO: Should You Do Your Own Taxes?
Get Your Free Preventive Wellness Checkup
Free doctor visits? Yes! Call up your primary care physician and specifically request a free preventive wellness exam. (Women also get a free well-woman exam at the gynecologist.) The office visit and basic screenings are free of charge if you have health insurance (under current law), whether you've reached your deductible or not.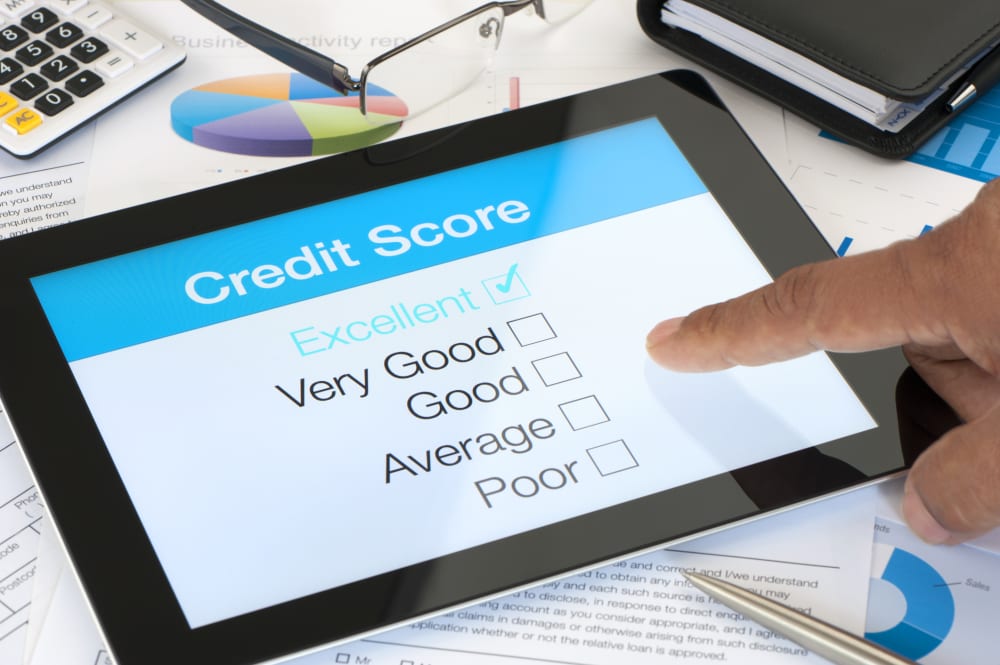 Get Your Free Credit Score
Everyone has something they could probably do to improve their credit. After all, based on over 2 million recent logins to Credit Sesame, the average credit score is in the 640s, which is hardly in the prime credit score bracket of 661-780. Check where your credit score stands and monitor it monthly, looking for any strange decreases that could signal identity theft.
If your credit score is not included for free with any of your monthly credit card statements (many offer it), then sign on with any of the free, reputable online services for getting your credit score. Options include Credit Sesame, Credit Karma, Credit.com, and myBankrate. While these free online services don't provide FICO Scores, they do offer comparable credit scores based on the VantageScore model.
Check Your Free Credit Reports
Approximately 36 billion pieces of credit data are reported every year, according to VantageScore, so reporting errors are possible. And errors in your public records, personal information, and credit accounts can cause your credit score to tank, so you always want to check your credit reports yearly.
Any credit accounts listed there that don't belong to you could be a tip-off to identity theft or credit card fraud. Check all three credit reports for free once per year — or do it our favorite way, which is to request one free report from a different bureau every four months on AnnualCreditReport.com.
SEE ALSO: The Top 5 Places to Check Your Credit for FREE
Track Your Spending
For this, we like to go old-school. Lots of apps exist for tracking your spending, but they can be annoying because you have to input every transaction — or, if they get the run of your bank accounts, they miss your cash and credit expenditures. Instead, use a simple notepad and pen to write down every single thing you spend cash and credit on for a month to get an eye-opening look at your finances. Divide expenditures into categories, then cross off those you want to do without next month.
Set Up Payment Due Alerts
Are you wasting money on late fees, and hurting your credit score with late payments? These common, avoidable fees can range from $5 (wireless carriers and utilities) to $35 and up (credit cards and mortgage payments). Set up payment due alerts using your smartphone's calendar app, or just write notes on an old-fashioned desk calendar.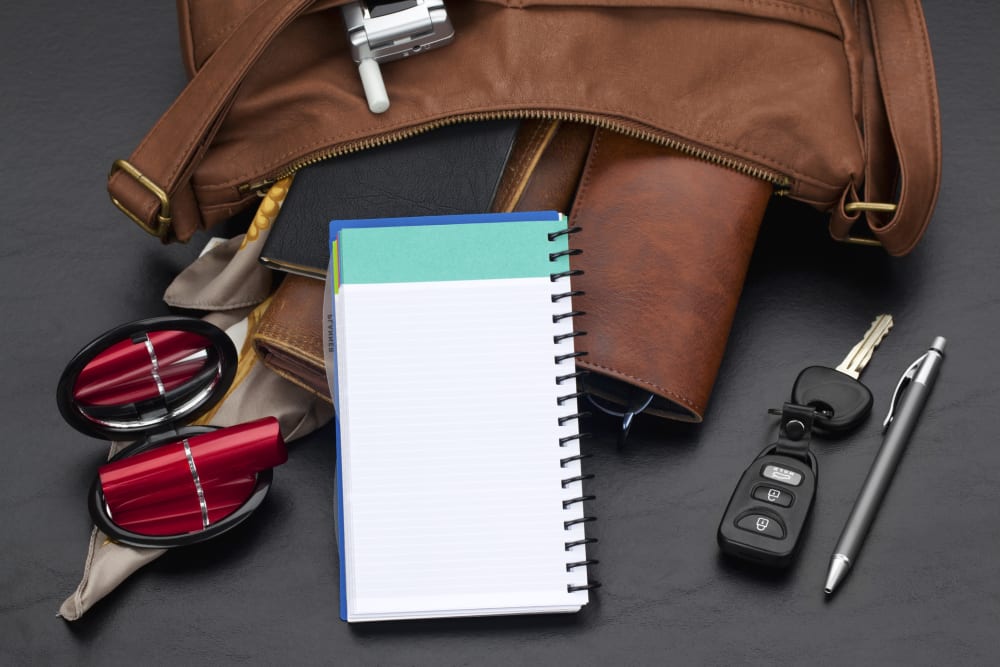 Clean Out Your Wallet or Purse, Literally
First collect all the receipts, deciding which to save (for business expenses or reimbursement at work) and which to throw away. Organize your credit and debit cards, and figure out if any belong in a block of ice. Keep any oft-used loyalty cards front and center. Also, replace mascara, lipstick, and other makeup to avoid costly infections stemming from spoiled products. Don't forget to wash your brushes or combs, and then drop in a pen and small notepad.
Move Your Emergency Fund to a Separate Bank
The best way to keep your emergency fund from eroding — or to keep yourself from spending the money — is to detach it from your regular checking and savings accounts and move it to a completely different bank.
SEE ALSO: 7 Ways You Can Prepare for Unexpected Medical Expenses
Max Out Your 401(k) Contributions
Are you maxed out on your company 401(k) — that is, contributing the highest dollar amount your employer will match? If not, do that now! If you are, consider bumping up that amount as high as you can, towards 15% of your paycheck. You can put it into your 401(k) or even a separate Roth IRA.
Set Up Auto-Pay for as Many Bills as Possible
One way of budgeting is to simply pay everything automatically, including transfers to a savings account. Then you'll know what's left over is all spending money. (And with paperless billing, you make less trash.) Just check due dates, so you'll know when payments will be charged to your bank account. Also, ensure you have enough money in your account each month, so you don't get slammed with overdraft fees.
Request Due Date Changes
If any of your due dates tend to strain your income on a consistent basis, simply call or email your creditor to request a new due date for later or earlier in the month.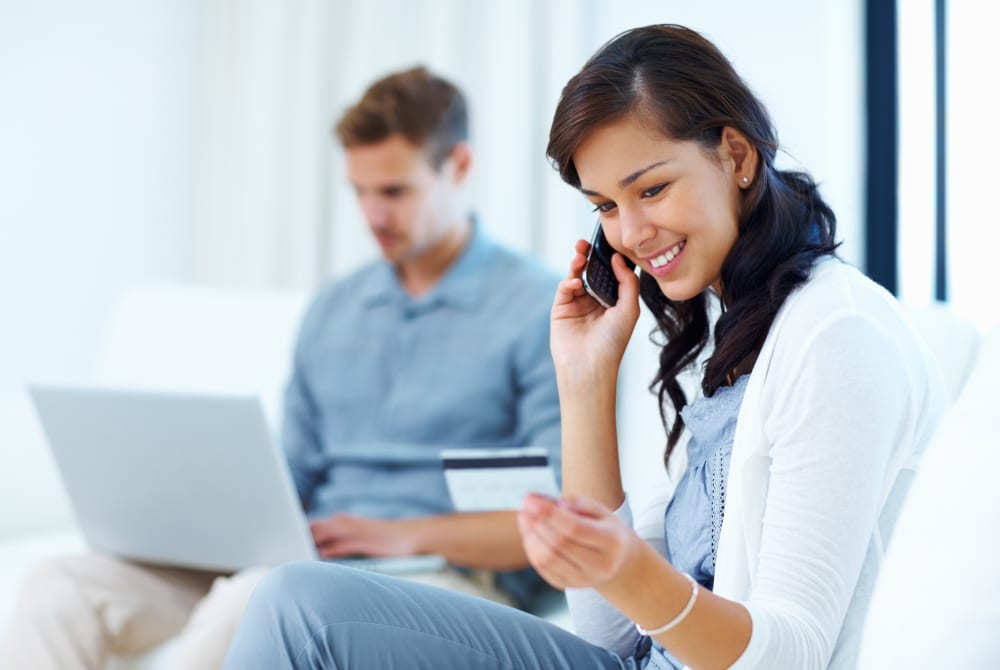 Ask for a Credit Card Limit Raise
The easiest way to get a quick credit score bump without applying for new credit or paying down debt (if you're already in good standing) is to call up credit card issuers and request higher limits. Then don't use that credit. This improves the credit utilization portion of your credit score, which refers to the amount of credit used compared to the amount of credit available to you.
Check Your Net Worth
If you're in business for yourself or have acquired assets such as real estate or other investments, make it at least a yearly habit to check your net worth. This is the difference between what you own and what you owe, according to Investopedia's Complete Guide to Calculating Your Net Worth.
Play Around With a Mortgage Calculator
Switching to biweekly payments could save you years, and tens of thousands of dollars, on your mortgage. That's because when you pay biweekly, you end up making an additional month's mortgage payment. Use a mortgage calculator to see that and other ways to speed up your mortgage payments.
SEE ALSO: 5 Money Talks You Need to Have Before Marriage (and 4 Ways to Start)
Make Use of a Debt Calculator
Unsure of which debts to pay down with a large chunk of money you just received, such as your tax refund? Plug all your debts into a debt repayment calculator to see which payoff would save you the most.
Decrease a Monthly Bill
You can easily request an adjustment to your wireless data plan, or increase your insurance deductibles — the amount you have to pay if you make a claim — in order to reduce your monthly bill payments immediately. What else can you reduce?
Cancel a Monthly Paid Service
Take stock and drop what you're not using! Such services include your paid cable, satellite, on-demand, or TV recording services; your landline; and any paid memberships to a gym or art studio you're not using.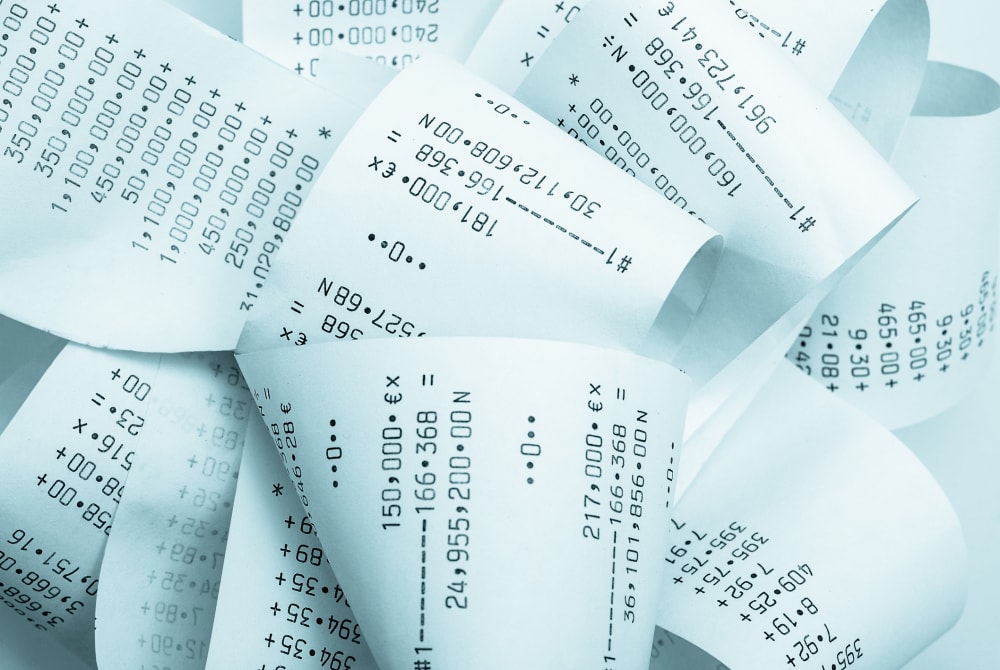 Put a Receipt System in Place
Set up a dedicated folder or use a smartphone app for storing reimbursable receipts, and another for business expenses (for tax purposes). Add to the folder every month, and set a mini goal of filing your expenses to your employer on time.
Feng Shui Your Finances
This ancient art of placement asserts that chaotic and cluttered living spaces represent what's going on in your life, including your finances. One specific tip is to be sure that no faucets drip or leak, as that represents money leaking away. Too much stuff? Sell items you no longer need, and make some cash off your clutter.
SEE ALSO: 10 Things You Should Throw Away Right Now
Update Your Banking Apps
How annoying is it to open an app to check a balance or transfer money, only to find it needs to be updated? Spend a minute of your time updating your banking apps now — assuming you don't have all your apps set to update automatically.
Make a Master List of Your Account Numbers and Logins
It does you no good to change and strengthen passwords for each online account if you don't know what those passwords are when you need them. Also, if something happens to you, how will your significant other access your accounts? Create a master list and hide it in a lockbox, or keep it in an encrypted file on your computer for easy access.
Readers, what other tips would you add to this list? What do you do to clean up your finances? Share your thoughts in the comments below!
---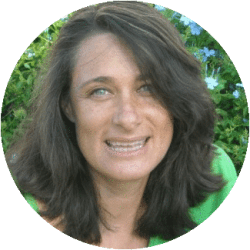 DealNews Contributing Writer
Naomi is a freelance personal finance journalist and blogger who reports on family finance and money news. She covers credit, debt, banking, saving, spending, consumer behavior, and how to take advantage of shopping deals and discounts. She never writes about it if she hasn't seen it, experienced it, or tried it first-hand!
DealNews may be compensated by companies mentioned in this article. Please note that, although prices sometimes fluctuate or expire unexpectedly, all products and deals mentioned in this feature were available at the lowest total price we could find at the time of publication (unless otherwise specified).