How to Buy and Save on a Laptop for College
Check recommended specs and get only the features you'll need.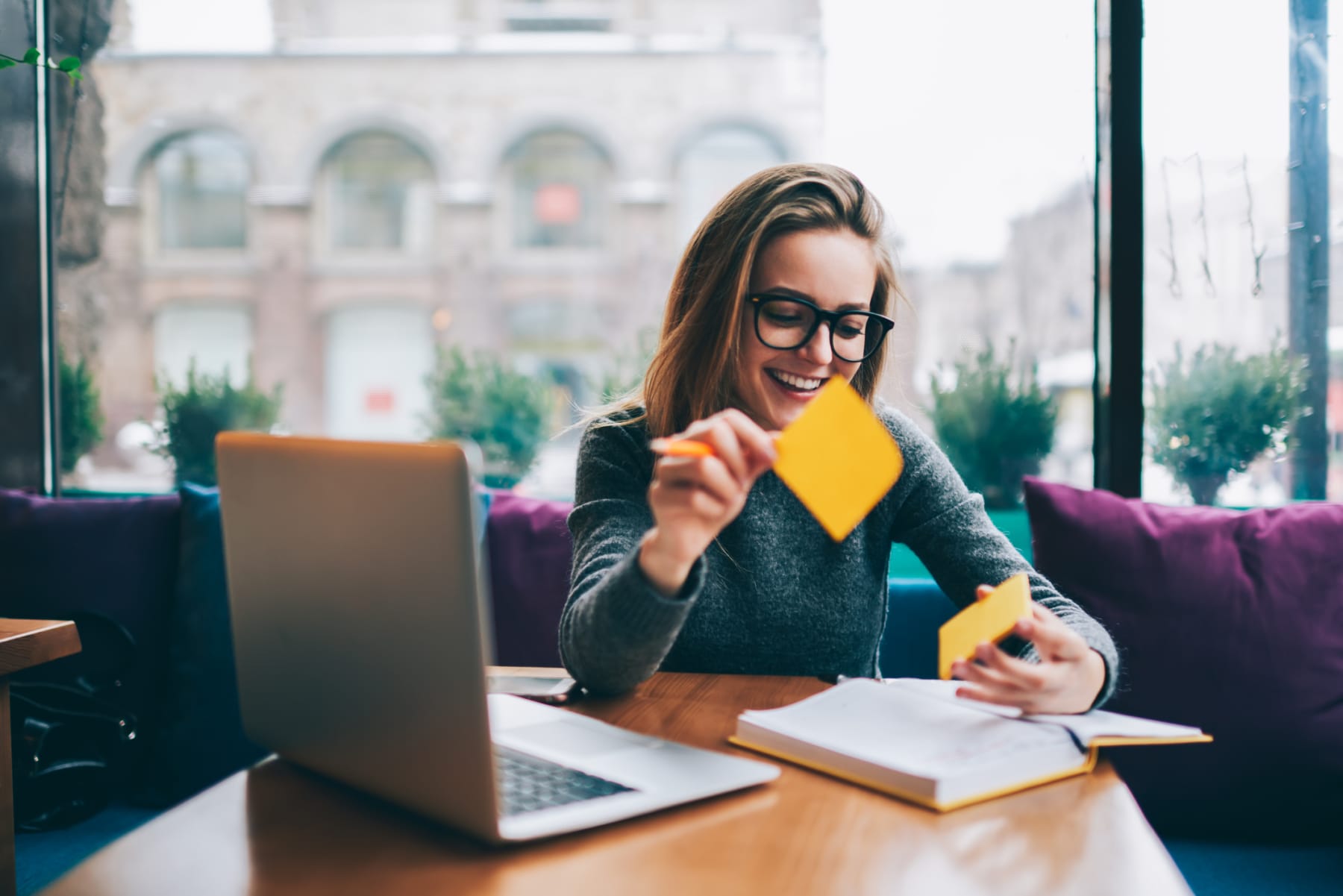 A good laptop is a must-have for a college student, but shopping for the perfect device can be daunting. Easily picking something that suits your needs without breaking your budget is a real challenge, to say the least. Do you choose a bargain-basement machine to save some cash or go for a more expensive model and hope it'll last?
The practical answer falls between those two extremes. Before you buy a laptop for college, you need to spend time thinking about what you'll use it for and therefore what specs you'll need. Remember that staying within a college student's budget means not being dazzled by marketing copy and buying more laptop than necessary. Fortunately, if you shop around, you'll find there's a college laptop that meets every need and budget. Keep reading to learn more about buying and saving on college laptops.
How to Buy a Laptop for College
How Much Does a College Laptop Cost?
Laptops can range in price from under $100 for the most basic Chromebook to several thousand for a top-of-the-line Ultrabook or MacBook. But while there are a wide range of prices for laptops, we recommend looking at midrange models, which are likely to run from $500 to $1,000.
SEE ALSO: Where to Shop for Back to School
You can spend a little less to get a basic system geared toward taking notes and reading emails, or you can spend a little more and get a higher-end system that may have a somewhat longer life span. But for most college students, laptops under $1,000 — sometimes well under $1,000 — do just fine. And you can save a lot by buying last year's models or last-generation processors, while still getting a system with plenty of power to handle the typical student's needs.
Questions to Ask Before You Buy
Before you start shopping, ask yourself exactly what you'll be using the laptop for. If you just need something to take notes, check emails, and write papers, a basic laptop or even a Chromebook will work fine. But if your degree program has any specific requirements — like 3D rendering or video editing capabilities — you'll likely need a more powerful system.
We recommend looking at midrange laptop models, which are likely to run from $500 to $1,000.
Here are some questions to ask before you start shopping:
Is there any specific software you need to run for your classes? If so, check the minimum system requirements and be sure any laptop you consider meets them. Preferably, you'll want a system that meets the recommended requirements and not just the minimum requirements.
Will you be carrying your laptop around all day? If so, you're going to want something relatively lightweight with a good battery life.
What kind of campus computer labs are available? If using a campus computer lab is a viable option, you might be able to opt for a less powerful laptop and use school computers for any task that requires higher system requirements.
Will you use your laptop for any other activities? For instance, if you're interested in gaming, you'll want to look at higher-end models with more power. And if you want to use your laptop to watch movies, you may want a larger screen and an optical drive for Blu-ray discs.
Must-Have Specs for the Best College Laptops
Our best advice for buying the perfect college laptop? Buy the features you'll need, and don't go overboard with extras. While you may be tempted to spend more for a top-of-the-line system, the extra speed may not be worth the price premium — and buying this year's models versus last year's models may not add a whole lot of longevity to your new laptop. For most college students, we recommend a middle-of-the-road system with decent specs — but not the very best specs.
As such, here are the specs you should pay attention to when you're shopping:
Battery Life
Most modern laptops have great battery life, so look for one that can run 12 hours or more on a single charge. If you won't be using your laptop remotely very often, you can make battery life a lower priority, but you should still look for six-to-eight hours of battery power. Be aware that systems with larger screens and more powerful processors tend to have lower battery life.
Weight
If you'll be carrying a laptop around all day, you don't want it to be too bulky. It's your call as to what an acceptable size and weight are, but pay attention to them and remember you may have to haul that weight around for several hours, especially if you live off campus.
Screen Size
Whether you're typing notes or writing papers, you need a screen that's big enough to see what you're working on. We recommend 13" at a minimum, though you'll find screen sizes that range from 10" to 17". If you want a bigger screen without the extra cost and bulky machine, think about getting a small laptop but having an external monitor at your desk to use when you aren't on the go.
Processor Speed
This is a key component of how powerful a system is. Higher GHz indicates a faster processor, but the model of the processor is often more important than the exact speed — newer-model chips are generally faster even when the listed GHz is the same. Both Intel and AMD make quality mobile chips, and any recent-model processor should serve you well. The latest Intel processors are 12th-generation ones and include the designations i3, i5, i7, and i9, with larger numbers indicating more power. Among the latest AMD mobile processors is the Ryzen 7 2800.
Older models are fine, and going back one generation is a good way to save. But we don't recommend anything older than a last-generation processor, because otherwise you'll wind up with a system that's old even when you've just bought it.
Storage
Look for at least 256GB and preferably a solid-state drive, which has better performance than a hard drive. If you need to store a lot of large files — say you're working with large images or videos — you may want to invest in a bigger drive or an external drive to supplement your storage space. Note that whatever size of drive you buy, you'll want to back up your files regularly, either to an external drive or a cloud service.
RAM
In terms of memory, 8GB will guarantee solid performance, but you may want to splurge on 16GB if you intend to run heavy-duty apps or games. If you only intend to do email and take notes, you'll probably be able to get away with 4GB, but you'll likely have a more sluggish system that doesn't do well with many apps (or many browser tabs) open at once.
GPU
Most laptops tend to have have an integrated graphics processing unit, which isn't very powerful, but it'll be fine for everyday purposes. However, if you do any graphics-intensive tasks, whether it's 3D rendering or playing video games, you'll want to look for a system with a dedicated GPU of some sort. Expect more graphical power to come with a significant price bump, as well.
Keyboard
Whatever the model, be sure the keyboard is comfortable to type on. Tiny systems — under 12" — have tiny keyboards to match, which may not be comfortable for long writing sessions.
Tablets vs. Laptops for College Students
High-end tablets with keyboards, like the iPad Pro or Microsoft Surface Pro, can take the place of a laptop — but they're likely to come at a premium price. And you can expect the price to be higher than advertised. That's because the base price often doesn't include accessories like a keyboard, or a keyboard case that makes the tablet feel like a particularly slim laptop; case; or stylus. However, tablets have some attractive features, like those that give you the ability to take handwritten notes or draw. These can be particularly appealing for students in artistic disciplines.
SEE ALSO: What Are the Effects of Inflation on Back to School Shopping?
The biggest downside to tablets is that they may not have access to all of the software you want to use — though both Apple and Microsoft devices have been getting broader app support, so that's definitely changing. Still, they may not be able to run everything you need, so check that any software you want to use is available for the system before buying.
As with a laptop, take the time to consider how often you'd use the extra features a tablet would provide. If you'll appreciate and actually use those bonus elements, it may be worth the increased cost.
Is MacOS or Windows Better for a College Laptop?
Choosing an operating system often comes down to personal preference, budget, and software requirements. As with any laptop purchase, check that the software you'll need to use is available for the system you're considering. If a Windows app is a must-have, obviously you need a Windows computer. The same goes for Apple, but Apple products also tend to be pricier and have more modest discounts during sale season.
In general, either operating system will work, so if all else is equal, go with what you like best.
Is a Chromebook a Good Laptop for College?
Chromebooks are attractive because of their extremely low prices. You can find budget models for under $100, even without sales. But their capabilities are limited, and we can't recommend low-end Chromebooks, which are likely to be underpowered for most tasks. Chromebooks also run Chrome OS, and that system doesn't support as many apps as Mac or Windows systems. However, these can be great systems for basic needs. If you're just taking notes, writing papers, and checking email, a Chromebook will do just fine, often at a lower price and with a smaller size for better portability.
Chromebooks are great for basic tasks like taking notes, writing papers, and checking email.
As with other systems, just be sure that any applications you need to run are available on Chromebooks.
Accessories for Your New Laptop
Depending on your needs, you may want to consider a few accessories for your shiny new college laptop:
Case
Cases usually aren't bundled with new systems, and are a must to keep your laptop safe. Even if your backpack or bag has a laptop compartment, you might consider a sleeve for a bit of extra protection.
External Disc Drive
An external disc drive is less common on laptops, and particularly small systems, but you'll need one if you want to watch DVDs or Blu-ray discs, burn CDs (a good way to back up data!), or install software from a disc.
External Hard Drive or Thumb Drive
These drives can be budget-friendly ways to expand your storage space, plus they give you an easy method for backing up files locally.
Hub
Your laptop may not have all the ports you need, but you can always add a hub to expand your options with additional USB slots or an SD card reader. Check the ports available on your laptop, and if it doesn't have what you need, look for a hub with the appropriate ports.
External Monitor
If you value extra screen space, you may want an external monitor at your desk that you can plug your laptop into.
External Keyboard and Mouse
If you have a smaller laptop, you may appreciate a larger keyboard for typing at your desk.
How to Save on a College Laptop
You don't have to break the bank to find the best college laptop. Here are some tips for getting a great laptop on a budget:
Check with your school. Some offer discounted models that will do everything you need at a lower price — though you won't have as many options as you would if you bought a laptop on your own. Your school is often the best place to buy software with educational discounts, too.
Use your student discounts. Most major electronics retailers offer some kind of student discount on laptops and other devices. And though not all of them are very generous, you should investigate what's available before you buy.
Look at refurbished models. Certified refurbished and manufacturer-refurbished models are just as good as new, and typically come with the same warranty as a new system. These models are likely to be a little older, but should still be perfectly good and come with a significant discount.
Shop Back to School sales. With Back to School season in full swing, now's the time to browse discounts at various retailers.
Look into financial aid. You may be able to roll the cost of a laptop into a financial aid or scholarship package. Though this isn't precisely a discount, it can make it easier to pick up a new laptop without stretching your budget.
Lots of great laptop deals are out there. With some smart shopping, you should be able to snag the perfect college laptop at a price you can afford.
---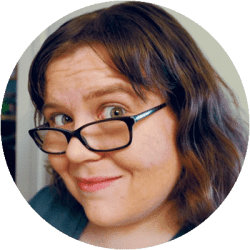 DealNews Contributing Writer
Originally working in IT, Elizabeth now writes on tech, gaming, and general consumer issues. Her articles have appeared in USA Today, Time, AOL, PriceGrabber, and more. She has been one of DealNews' most regular contributors since 2013, researching everything from vacuums to renters insurance to help consumers.
DealNews may be compensated by companies mentioned in this article. Please note that, although prices sometimes fluctuate or expire unexpectedly, all products and deals mentioned in this feature were available at the lowest total price we could find at the time of publication (unless otherwise specified).