How to Buy on eBay
You may think buying on eBay involves bidding in auctions and hoping for a win, but you have more options now.
When you think of eBay, auctions and bidding wars may come to mind. However, the online retailer has come a long way since the days when it was only known for those things. Not only can you buy items right away now, but you also have a wide range of sellers to choose from. It's not just people turning their garages into online stores; plenty of well-known businesses have their own eBay storefronts.
With so much growth, though, trying to buy on eBay can be overwhelming these days. But we're here to help. Check out our extensive guide below, with tips and tricks for how to buy on eBay.
How to Buy on eBay
Create an eBay Account
While you can buy on eBay as a guest, not every feature will be open to you. Instead, consider creating an account, which will give you all the benefits of being a member. They include the following:
Access to full order details
Ability to bid on auction listings
Opportunities to leave feedback
Message-sending capabilities
Ability to manage and track orders via My eBay
Access to community resources
If you do decide to shop as a guest, you'll be restricted to items that are less than $5,000, and you can only purchase using the Buy It Now method. Know that eBay requires an account to place a bid or send a Best Offer to a seller, too. On top of that, you'll want to keep up with your guest order confirmation emails. You'll need them to see order details, get in touch with sellers, track your orders, or start the return process.
Buy It Now
When shopping on eBay, you'll come across multiple purchasing options. One of those is Buy It Now, and it's pretty self-explanatory. If a seller enables this option, you can pay a fixed price and snap up their item immediately. However, relying on Buy It Now doesn't mean you'll always be paying the best price.
SEE ALSO: Everything You Need to Know to Buy Refurbished Electronics
For instance, some sellers may give their items a Buy It Now price that is lower than expected. This usually indicates that a seller is trying to clear out inventory. If the item is priced lower than average, odds are good the seller just wants to get rid of it. This isn't necessarily bad, as the seller could be making a switch or refreshing inventory.
On the other hand, you'll also see sellers offering items at Buy It Now prices that are above the average cost. These sellers are likely relying on impatient consumers — those who can't be bothered to bid on products and watch auctions to compete. If you're in a hurry, you may find yourself paying more than you'd like in these situations.
Place a Bid
If you're buying on eBay in the more traditional sense, be prepared to place bids on items, then keep an eye on the auctions you're highly invested in. There are other ways to handle bidding, though. For example, you can set up automatic bidding, which allows you to select the maximum amount you'd want to pay. Then eBay will place bids incrementally on your behalf so you hold the winning position — but only up to the maximum amount you enter.
Automatic bidding allows you to set the max amount you'd want to pay. Then eBay will place bids incrementally on your behalf.
Regret bidding on an item? A bid serves as a binding contract, according to eBay — if you win, you're expected to pay the winning amount for the product — but you can retract a bid in some cases. They include the following:
The seller significantly changed the item's description
You bid the wrong amount by mistake
You're unable to contact the seller
The last case comes with specific parameters. For instance, maybe you try to contact the seller and the email address on file results in your message bouncing back, or the phone number doesn't work. Unfortunately, you may not be able to retract a bid if the seller just doesn't return your message.
Send Your Best Offer
Another way to bid on an item when buying on eBay is by making a Best Offer. This only applies to listings that have a "Make Offer" box available; you can click on it and enter your offer. If you want, you can also add a message to the seller. You'll have to set an expiration for your offer and then review it before finally submitting. Once you submit the offer, the seller will have the opportunity to accept or reject it. They can even make a counteroffer and suggest another price.
Pay the Right Way
For the most part, shoppers can pay for items on eBay by either using a credit card or PayPal. Some sellers will allow other methods, such as Apple Pay or Google Pay. If you aren't sure what kind of payment a seller accepts, check the Shipping and Payments section of the listing.
SEE ALSO: When Is the Best Time to Buy a New Phone?
Shoppers can employ other payment methods in rare cases. For instance, money orders, checks, and bank wire transfers are ineligible for most eBay purchases. However, you can use these payment types when buying much bigger items, such as vehicles, real estate, capital and business equipment, and items eligible for in-person pickup. Additionally, if you're buying a vehicle on eBay, you can pay via Escrow.com. And if you're buying a wristwatch that's at least $10,000, you must pay using Escrow.com.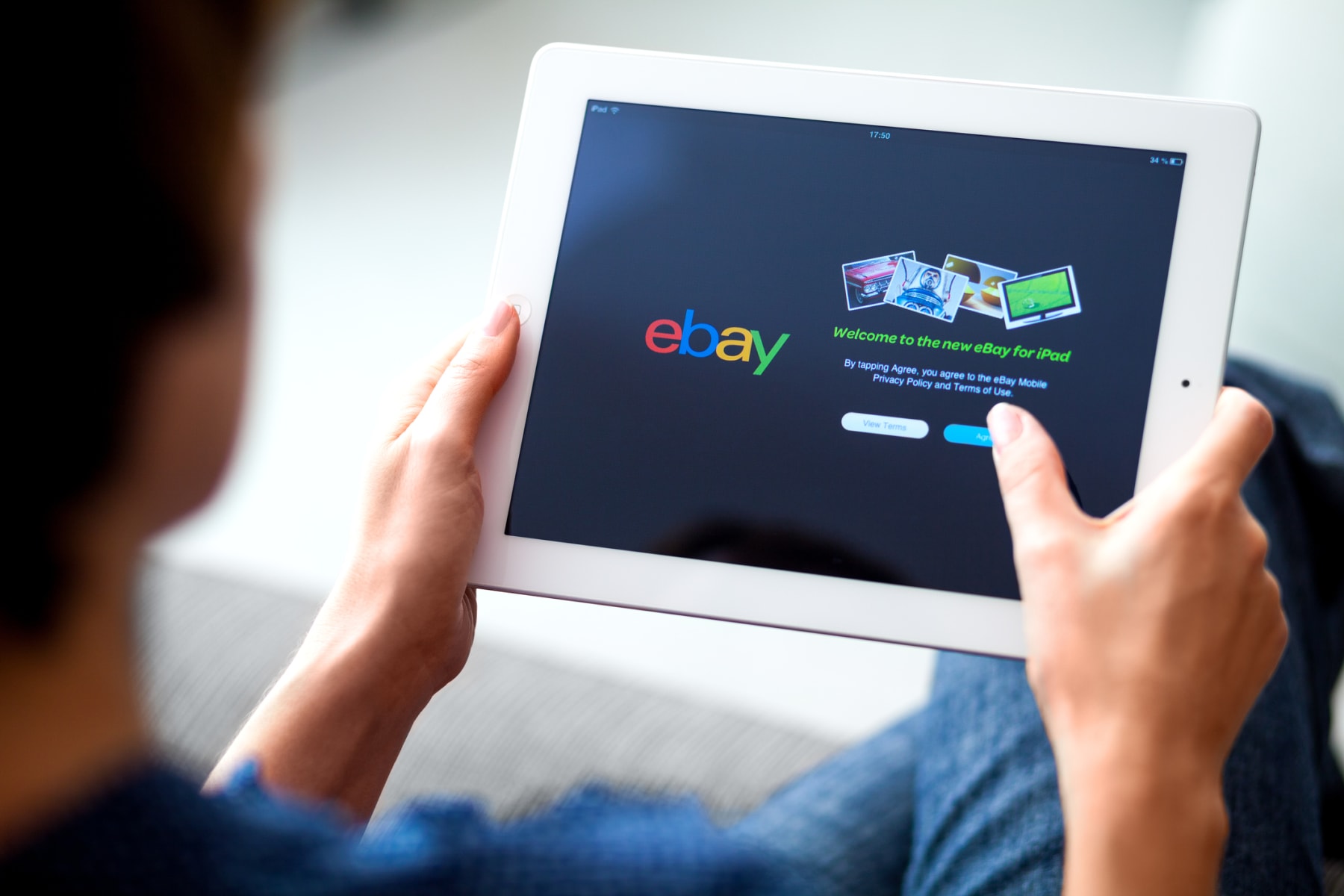 Top 7 Tips for Buying on eBay
Buying on eBay can feel far from simple at times. There are so many sellers and storefronts, and so many results to sort through, depending on what products you're shopping for. Fortunately, we've outlined some eBay buying tips below to help you navigate the site more easily.
Research the Sellers
Before you buy anything on eBay, research the sellers of the items you're considering. First, look at the seller feedback score. When you visit a product page, you should see the seller's name and positive feedback percentage under "Seller information" on the right side. Click the seller's name and you'll be taken to their page, where you can see their feedback score, percentage of positive feedback, and links to the seller's store and all items for sale. You'll also find the button to contact the seller on this page.
An eBay seller's feedback score and positive feedback percentage should give you an idea of whether they're trustworthy.
The seller's feedback score and positive feedback percentage should give you an idea of whether or not they're trustworthy. If you have any doubts, it's best to listen to those and not risk it. But if a seller has both a high feedback score and positive feedback percentage, they're worth considering.
Read some of the feedback to see what people remark on — and don't just look at the positive mentions. By reading the negative feedback and noting when the user submitted it, you'll be able to track if a seller with an otherwise good rating has recently been encountering troubles, or if the issues have long since been resolved.
Research the Prices
Not only should you look into the range of prices you see on eBay, but you should also check other sites for the products you're considering. Amazon, Walmart, and Target all have platforms where third-party sellers and partners can sell items. Some sellers may utilize all the major platforms, but others only choose one or two. Either way, before buying from eBay, be sure to research the products and see how the prices stack up.
SEE ALSO: The Ultimate Guide to Shopping at Target
If you don't want to worry about other sites, you can still research how much items sold for on eBay. Search for the item you're interested in, and then on the left sidebar of filters, choose "completed items." Then you can sift through the results to see what recent sales have been — from there, you can judge whether or not the current listing you're looking at is priced fairly.
Remember to check shipping when researching prices, too. Listings that initially seem very low might be saddled with higher shipping fees. For instance, maybe you're eyeing a product that is listed at $15 from one seller and $10 from another. It seems like the latter would be the way to go. But looking closer, you might find you'll have to pay $5 or more for shipping the $10 product, compared to free shipping on the $15 one. That means based on price alone, the $10 option isn't any better than the other listing. Checking for shipping should be part of your shopping routine, whether you're buying on eBay or another website.
Read the Description
Titles can be misleading. Sellers often try to capitalize on search engine optimization, packing product headlines with keywords to ensure their listings show up higher in the results.
By reading the description on the product page, you can ensure when studying multiple listings that you're comparing the exact same item. Pay attention to sizes and amounts especially. A lower price might look appealing, but if you're receiving less product, it might not be as good of a deal. And by familiarizing yourself with a product's description, you'll also know if it significantly changes, which is one of the parameters for being able to retract a bid.
Watch for Scams
New members make common targets for scammers, as they might not be familiar with the ins and outs of eBay yet. This is one reason why it's so important to look at seller feedback before entering into a purchase. However, eBay newbies have to be concerned with more than just shopping.
Trash any emails asking for passwords or account information; the real eBay wouldn't ask you for confidential info via email.
If you're new to eBay, be on the lookout for suspicious emails or other messages. The real eBay won't ask you for confidential information through emails, so if you encounter one asking for passwords or account information, it's best to immediately trash it. Before you do, you may want to forward it as an attachment to spoof@ebay.com. Just don't click any of the email's links or open any attachments!
While you might not think it's a big deal if someone is able to hack your eBay account, if you have sensitive information linked, they could then use that info for identity theft. It should go without saying that you shouldn't share details of your account with anyone you don't know personally or with anyone you don't trust.
Browse Before You Buy on eBay
It can be tempting to jump on the first listing you come across, if it seems to be exactly what you're looking for. Shopping around a bit can pay off, though. This doesn't mean you need to hunt down the item at other stores, although doing so would ensure you find the best price. Rather, you should skim the different listings that pop up on eBay. Taking the time to browse various listings that fit your criteria can ensure you opt for a reputable seller, as well as the right price.
Shop via the eBay App
If you want to keep a close eye on your auctions, it's worth considering the eBay iOS and Android apps. They boast high ratings on both platforms — 4.8 and 4.7 stars out of 5, respectively. You can browse and buy using the eBay app, and even set listings to your watchlist if you aren't completely sold yet.
SEE ALSO: The 45 Best Customer Rewards Programs in 2021
Whatever you use the app for, be sure to set up notifications. That way, you can keep up with important activity even when you're not on the eBay website. Choose to receive notifications for everything from order updates to shopping updates, which includes items you've shown an interest in, offers you've made, listings that are ending, and changes to your cart. You can also opt to receive notifications for recommended products, rewards, and saved searches, as well as selling updates related to your auctions, offers and counteroffers, and order updates.
Sign Up for Alerts
You can set up alerts via the Watchlist function, too. If you want to watch a listing, find the option to "Add to Watchlist" beneath the buying choices. You can also view the items on your watchlist and remove any you aren't interested in anymore.
To set Watchlist alerts, you'll have to create an eBay account if you haven't already done so. Once you do, you'll find the settings you need under My eBay, then "communication preferences." You can set Watch alerts to be delivered in real time, or opt for a daily, weekly, or monthly summary. Obviously, enabling real-time alerts will allow you to keep up with auctions and adjust your bidding strategy accordingly.
6 Bidding Tips for Winning eBay Auctions
Even eBay knows you need to have the right kind of strategy to win auctions and score those great deals. Check out useful tips straight from them below!
Perform Several Searches
eBay recommends performing several searches for the items you're interested in, so you'll have a good idea of the "current market price." However, the e-tailer also suggests purposely misspelling words in your search. The example it provides is searching for "porcelane" rather than "porcelain," with the theory that fewer people will be looking for listings with typos, and therefore fewer shoppers will be finding them. When fewer people are bidding overall, your changes of winning increase.
eBay suggests purposely misspelling words in your search.
Note When the Auction Ends
This should be a no-brainer, but eBay emphasizes knowing the auction ending time so you can plan and bid accordingly. It uses auctions that are ending late at night as an example. The odds of being outbid at midnight are much less than if you're focusing on an auction that ends at midday.
Decide on Your Maximum Bid Ahead of Time
When bidding, settle on a maximum amount you're willing to spend for the item upfront. Even if you don't — or can't — use the Best Offer option, knowing your top tier is still useful. Say a listing turns into a bidding war shortly before it ends. By knowing the most you want to pay, you can decide quickly about whether to keep making offers or bail on the listing.
Bid at the Last Second
It can be tempting to show your cards early on, so to speak, and bid your maximum amount soon after the auction begins. However, eBay emphasizes that waiting to bid more in the final seconds can result in a greater number of won listings.
SEE ALSO: Where to Buy LEGOs
Start With the Reserve Price
If a listing has a reserve price, eBay recommends bidding up to that as soon as possible. That way, you'll cut down on the likelihood that others will be attracted to a low starting price.
Bid an Uneven Amount
It might not seem like it would make a difference, but eBay suggests that bidding in uneven amounts can be a winning strategy. For instance, bidding a round $5 is easy to remember, but if you bid $5.83, that extra 83 cents could help you win a listing.
Readers, what are your best tips for buying on eBay? Let us know in the comments below!
---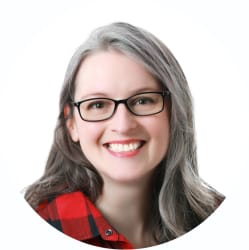 Senior Staff Writer/Consumer Analyst
Julie's work has been featured on CNBC, GoBankingRates, Kiplinger, Marketwatch, Money, The New York Times, Real Simple, US News, WaPo, WSJ, Yahoo!, and more. She's extolled the virtues of DealNews in interviews with Cheddar TV, GMA, various podcasts, and affiliates across the United States, plus one in Canada.
DealNews may be compensated by companies mentioned in this article. Please note that, although prices sometimes fluctuate or expire unexpectedly, all products and deals mentioned in this feature were available at the lowest total price we could find at the time of publication (unless otherwise specified).