Do You Need a Connected Home?
Thanks to smart security systems, lights, and other devices, it's easier than ever to create a connected home. But some people may benefit more than others.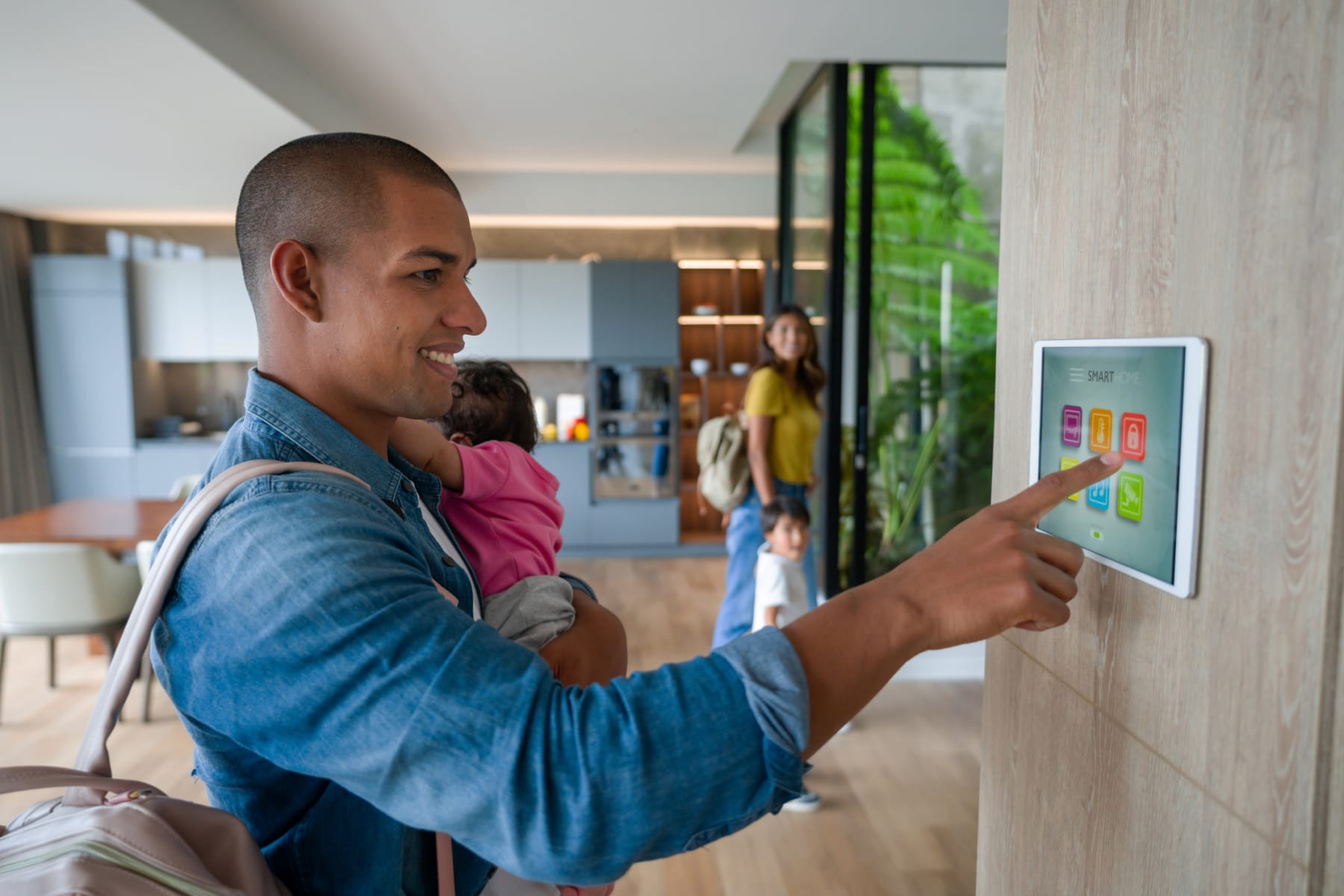 Anyone who watched the cartoon The Jetsons as a kid likely dreamed of the technological marvels the future would bring. And while we might not have flying cars everywhere or robots like Rosie, we do have the ability to create connected homes.
But do you need a connected home? And if you want one but rent your home, what are your options? Check out our guide below to discover the kinds of items that can go in a connected home, the devices available to renters, and the common pros and cons users should know about.
Do You Need a Connected Home?
What Is a Connected Home?
A connected home is simply one that has smart gadgets interconnected to utilize the Internet of Things. It can be a broad term that means different things to different people.
For instance, one smart speaker likely won't qualify as a connected home for most people, but if you have a smart speaker and a smart thermostat, does that count? What about multiple smart speakers and a smart display? Does using a smart speaker to control gadgets like lights make a home connected? Regardless of what the threshold for becoming a connected home is, in order to have one you must have smart devices.
What Items Does a Connected Home Have?
The smart home category has come a long way since its introduction years ago. From simple smart speakers it's grown to include the following:
Thermostats
Security systems
Lights
Air purifiers
Cameras
Appliances
Smart appliances include select LG refrigerators, Samsung washers and dryers, and Yeedi mop station pro devices and self-emptying robot vacuums and mops, to name a few options. In some cases, you can even use a smart plug to make an otherwise ordinary appliance smart-capable. This list is also not comprehensive by any means — new smart devices are released all the time, so keep an eye out for other items you can add to make your home even smarter.
If you think that you have to decide between an Amazon and Google connected house, the good news is that you don't really need to.
If you're interested in building a connected home, you don't have to own all of these devices. In fact, not all of them are a good fit for every household. But you can use our list as a jumping-off point to consider what would be most useful to you.
Do You Have to Use One Brand in Your Connected House?
When smart assistants first arrived, Amazon's Alexa and Google's unnamed assistant led the pack. Apple has Siri, but the Apple ecosystem can be very isolated, and odds are good that if you're using one Apple product, you're probably going to have the best luck using other Apple devices over their alternatives.
SEE ALSO: Is Amazon Prime Worth It Now That the Price Is Going Up?
If you think that you have to decide between Amazon and Google, the good news is you don't really need to. You can use different assistants for the same things, but just know that some have functionalities the others don't. For instance, if you shop at Amazon regularly, you may find the ability to ask Alexa to reorder something beyond convenient. If you're firmly in the Google ecosystem and have devices like the Chromecast, phones on Google Fi, and Chromebooks, you may find it easier to integrate with Google Assistant.
As someone who has tried both, this writer finds Google's assistant much more useful than Alexa, but that's just one personal experience. The good news is that you can have both assistants in your home if you want, and they should work just fine.
Pros and Cons of Connected Homes
Are you trying to decide whether or not you want a connected home? Then consider some of these common pros and cons.
PRO: It's convenient. Being able to do things with (basically) only your voice is a whole other level of convenience that's hard to understand until you try it. Need to know the weather? Ask Google. Almost out of your favorite coffee? Tell Alexa to order more.
CON: Internet outages are a big setback. Depending on how your connected home is set up, you may find that internet outages are a huge pain. When you set up smart lights, for instance, you have to leave the switches in the "on" position so that the smart assistant can control them. An internet outage means you have to go back to flipping the physical switches, and you may end up having to set up devices again when the internet is restored. Have a smart lock without an analog backup? You may be locked in or out of your house if you lose internet or power.
PRO: You can check on your home when you're away. Most of us can probably remember times when we've left our homes and then wondered if we've put something up or turned something off. With smart gadgets, you can usually check from your phone no matter where you are. Maybe you want to check in with your new puppy because they're home alone for the first time — as long as you prepare ahead of time and set up a camera, you can do just that. A lot of smart cameras also have 2-way audio available, so you can even talk to your pets and watch their adorable confused expressions. You can also utilize smart security systems to check on your kids when they come home from school, for instance, and receive alerts if anything is triggered while you're away.
CON: Initial costs can be high. Smart devices have grown more affordable in recent years, but in order to set up an extensively connected home, you should prepare to spend a significant amount. The best way to tackle this is to make a list of the devices you want to furnish your connected home with and then prioritize them. Once that's done, set up deal alerts so that you can grab the products when they go on sale.
PRO: You can increase the energy efficiency of your home. The benefit of smart devices is that they can provide insights into your energy usage, but also help you to be more efficient. For instance, if you use a smart thermostat, you can set routines to adjust the temperature based on the time of day and whether you're home or not. You could set a routine to start your heating 30 minutes before your alarm goes off, or to turn the air conditioning on 20 minutes before you arrive home from work. By not having to leave these running all day and night, you can lower your utility bills and keep your systems in good working order.
CON: There's a learning curve. Even if you're incredibly tech savvy, you're likely to encounter a learning curve with new smart devices. They can be pretty easy to use, but no matter how confident you are, you'll still need to get used to the products and how to operate them.
PRO: You can control certain functions remotely. Plenty of us are well aware of how hard it can be to get out of bed, especially when it's cozy and temperatures are freezing outside. But one of the best things about having a connected home with a smart thermostat is being able to do tasks like turning your heat on from the comfort of your bed. Turn on the lights to help you wake up, start the coffee maker, even listen to your local radio station through a smart speaker to hear about the day's news and check the weather.
CON: Maintenance and repair may prove problematic. When it comes to maintaining and repairing smart devices, you may run into problems, as there might not be someone nearby to do the repair work. And if the company will repair the product, then you could have to send it off, which means you'll be without the device until they're done with it. Sometimes it may just be easier to buy a new device rather than trying to repair an older one.
Who Benefits From a Connected Home?
Many consumers can probably find at least a few benefits in a connected home, especially when you consider that smart devices can provide a level of convenience not available with other gadgets. Even so, some people may benefit more than others. For instance, someone who travels a lot may find comfort in having a smart security system that monitors their home but also allows them to check in while they're away. And a video doorbell allows households to see who's at the door without going anywhere near it.
In a survey conducted by Rent.com, 82% of renters stated they want at least one smart device in their home.
Those who live far apart from friends and family may also find connected homes beneficial, simply because they can use devices like smart displays to have video chats. Sure, they can do this with laptops and smartphones, too, but the displays are a great hands-free way to communicate.
Can a Renter Have a Connected Home?
In a survey conducted by Rent.com, 82% of respondents stated they want at least one smart device in their home. However, almost half of respondents said they don't have any smart home technology at all. This could be due to the fact that some smart devices require in-depth installation, so renters looking for a connected home could feel like they're just out of luck.
But the truth is that certain demographics are finding it harder to purchase homes; as such, it's in the best interest of smart device companies to make more temporary solutions. And a smart home for renters is possible! For instance, you can find battery-powered video doorbells that you can mount with screws or even just stick to a wall or door, so you don't have to worry about wiring. Battery-operated cameras are also available if you want to be able to monitor your home while you're away. You can even purchase smart security systems that don't require you to hardwire anything, so if you're a renter, you can use them in apartments and rental homes without worrying about being too intrusive.
Some smart locks may also be viable options for renters, if they're designed to basically cover an already existing deadbolt. And of course, items like smart speakers and displays are easy to set up and dismantle when needed, so at the very least, renters can take advantage of those.
Ready to start shopping for smart home products? Check out the best smart home deals available right now!
---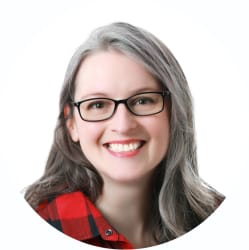 Senior Staff Writer/Consumer Analyst
Julie's work has been featured on CNBC, GoBankingRates, Kiplinger, Marketwatch, Money, The New York Times, Real Simple, US News, WaPo, WSJ, Yahoo!, and more. She's extolled the virtues of DealNews in interviews with Cheddar TV, GMA, various podcasts, and affiliates across the United States, plus one in Canada.
DealNews may be compensated by companies mentioned in this article. Please note that, although prices sometimes fluctuate or expire unexpectedly, all products and deals mentioned in this feature were available at the lowest total price we could find at the time of publication (unless otherwise specified).