Whether you need tools for a big home improvement job, or just a good set of screwdriver tips for opening up a battery compartment, we've more than likely seen a suitable deal at Amazon lately. We've rounded up five of our best tools and hardware deals, from your pick of DeWalt power tools to a bottle of wood glue.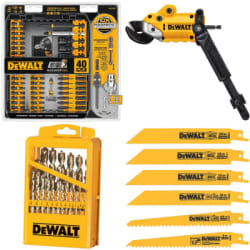 DeWalt Power Tool Accessories
Store: Amazon
Discount: $10 off EXPIRED $50
Shipping: Free shipping
Expiration: July 16

There's no better place to start than with a general discount on one of the most popular brands we see at Amazon – taking $10 off DeWalt orders of $50 or more is a great way to save extra as you stock up on tools for the summer.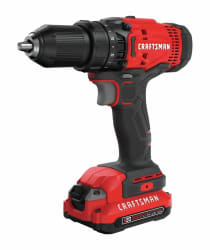 Craftsman 20V Max Li-ion 1/2" Cordless Drill/Driver Kit
Store: Amazon
Price: $59 EXPIRED
Shipping: Free shipping
Lowest By: $21
Expiration: July 19

Thanks to Sears' sale of the Craftsman brand a little under a year ago, we can enjoy discounts on their power tools and accessories at Amazon (among other stores). This drill/driver kit comes in a cool $21 under the next best price, and features a 2-speed gearbox, LED work light, keyless chuck, battery, and charger.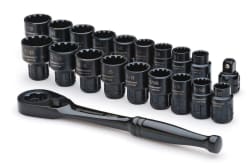 Crescent Tools 20-Piece Pass-Thru Ratchet Set
Store: Amazon
Price: $20.99 EXPIRED
Shipping: Free shipping with Prime
Lowest By: $4
Expiration: July 17

This Editors' Choice ratchet set is a perfect choice for the first hand tool of our roundup. It's the best deal we've seen for this Crescent Tools pack, which includes standard and metric sockets that work with six different types of fasteners.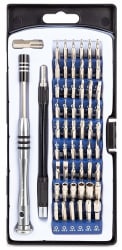 Maxworks 58-Piece Precision Screwdriver Set
Store: Amazon
Price: $11.68 EXPIRED
Shipping: Free shipping with Prime
Lowest By: $6
Expiration: July 13

Despite many brands taking a fairly hostile stance towards home repair enthusiasts, there are still plenty of us who prefer to try tinkering with our electronics before sending them off to a professional. This 58-piece screwdriver set is the perfect kit for those who prefer a manual mend – it includes 54 precision chrome vanadium bits, a bit holder, and ball-bearing mount swivel top.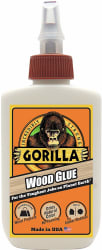 Gorilla 4-oz. Wood Glue
Store: Amazon
Price: $2.78 with $25 purchase EXPIRED
Shipping: Free shipping with Prime
Lowest By: $3
Expiration: March 20

If you're looking for wood adhesive, we think it's best to stick to Gorilla Glue, although preferably not literally. This 4-oz. bottle is part of Amazon's add-on program, meaning it can be sent right to your doorstep for less than $3, so long as it's part of a larger order of $25 or more. (If you're not making a large purchase, you can head to your nearest Target or Home Depot, who should charge much the same price.)