From clearance savings and multi-buy discounts to impressive lows on DeWalt and Makita kits, we've got everything you need for some summertime DIY in our roundup of the week's best tool deals.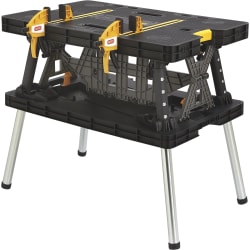 Clearance Sale
Store: Northern Tool
Discount: Up to 60% off EXPIRED
Expiration: July 1

It's easy to tell you about the discounts here – savings on everything from wagons and water pumps to tires and tool kits. Even simpler to recount the coupon discounts here: "269021" takes $20 off orders of $100 or more, and "271379" takes $5 off orders of $25 or more. It's a little harder to tell you about the shipping arrangements. Some items take shipping fees of varying severity, but may be available for in-store pickup; others just get free shipping, seemingly on a whim. Enjoy!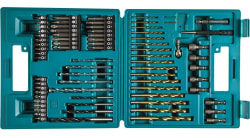 Makita 75-Piece Metric Drill & Screw Bit Set
Store: Amazon
Price: $24.79 EXPIRED
Shipping: Free shipping w/ Prime
Lowest By: $7
Expiration: June 27

Some naming history fun here: while the Phillips crosshead screws were named after Henry Frank Phillips, he was not the inventor – John P. Thompson invented them, then sold the design to Phillips in 1935. Brad nails, on the other hand, were not named after a Brad, inventor or otherwise – "Brad" comes from the Old Norse brot, meaning "spike". There are Phillips bits and Brad bits included in this Makita set, among many others, but sadly none named after me... yet.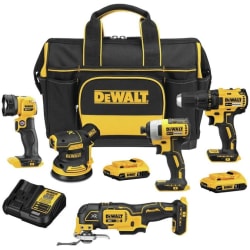 DeWalt 5-Tool 20-Volt Max Brushless Power Tool Combo Kit
Store: Lowe's
Price: $269 EXPIRED
Shipping: In-store pickup, or $79 truck delivery (hahaha)
Lowest By: $130
Expiration: July 7

Stock for this DeWalt kit may vary according to your ZIP code, but if it's available near you, it's an enormous $130 off its list price right now. It includes a 1/2" drill/driver, brushless 1/4" impact driver, brushless oscillating multi-tool, brushless 5" random orbital sander, LED flashlight, charger, two batteries, and soft case.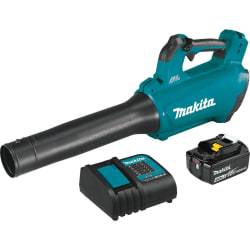 Outdoor Power Equipment
Store: Home Depot
Discount: $50 off EXPIRED 2, $100 off EXPIRED 3
Shipping: Free shipping
Expiration: July 5

If the Makita and DeWalt kits above aren't what you need, you might find it in this sale, along with any Milwaukee gear you've been hunting for. You can pick up any two qualifying power tools to get a $50 discount in-cart, or go for three items to boost that discount to $100. If you need further advice from me on this deal, I'm afraid all I can offer is singing "Makita" to the tune of My Morning Jacket's "Mahgeetah". It's fun.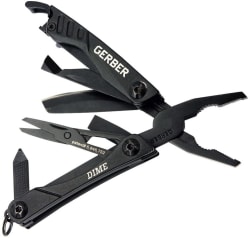 Gerber Dime Multi-Tool
Store: Amazon
Price: $16.87 EXPIRED
Shipping: Free shipping w/ Prime
Lowest By: $6
Expiration: July 14

If you're looking for tools that goes where you go, this Gerber multi-tool should fit the bill. It includes 12 parts: a needle nose spring-loaded pliers, wire cutter, fine edge blade, retail package opener, scissors, medium flat driver, crosshead driver, bottle opener, tweezers, coarse file, fine file, and lanyard ring. Unfortunately, because it's a Gerber tool rather than a Leatherman, I can't repeat the trick from the previous blurb of linking to an apposite rock song.