July 27th is National Scotch Day, so we thought this weekend would be a good chance to introduce you to one of our new favorite stores, Wine Chateau. We've rounded up five of their best deals, including a couple of scotches for the day that's in it, as well as a rum and a cognac in hilarious novelty bottles.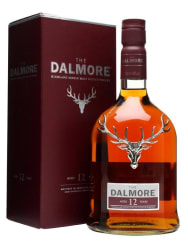 The Dalmore 12-Year Single Malt Scotch 750mL Bottle
Store: Wine Chateau
Price: $57.91 via code "GET5" EXPIRED
Shipping: Free shipping w/ 4 bottles
Lowest By: $28
Expiration: September 1

Wine Chateau calls out this scotch's "sweet, dried apricot, candied figs, and honey-butter" nose, as well as an "indulgent cascade of toffee, orange preserve, and sweet cream", which sounds like a medieval king's dessert more than a glass of scotch, but maybe that's a good thing? Definitely a good thing: getting this bottle at a huge $28 discount. (You can also further live like a medieval king by ordering four bottles, thus availing of free shipping.)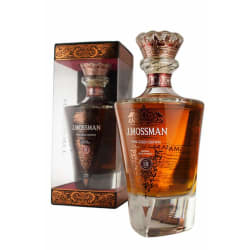 J. Mossman 18-Year Pink Gold Crown Blended Scotch
Store: Wine Chateau
Price:

$76.91

via code "GET5"
Shipping:

Free shipping w/ 2 bottles


Lowest By: $33

This 18-year-old scotch is almost old enough to drink itself – an ageing process that has allowed it to develop "full notes of bright clementine, dried citrus wheels, and clove", with hits of smoke, and a finish of tropical pineapple, fermented fruits, and tart grapefruit. It is a peaty scotch, which can be a plus or a minus depending on your preference, but the $33 you're saving after coupon code "GET5" is an unalloyed good, I feel.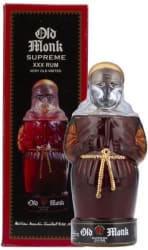 Old Monk Supreme XXX Rum 750mL Bottle
Store: Wine Chateau
Price: $19 via code "GET5" EXPIRED
Shipping: Free shipping w/ 4 bottles
Lowest By: $11
Expiration: July 27

Moving past scotches with interesting flavor profiles, we move on to the real connoisseur's choice: liquors in funny bottles! This bottle features a removable head, which comes away to reveal the metallic screw cap. The actual rum, according to Wine Chateau, has impressions of dark brown sugar, maple, baking spices, and oak spice, with a finish of licorice, walnuts, and woodspice.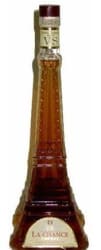 La Chance Eiffel Tower VS Cognac 750mL Bottle
Store: Wine Chateau
Price:

$36.10

via code "GET5"
Shipping:

Free shipping w/ 4 bottles


Lowest By: $6

Our second novelty bottle of choice is this Eiffel Tower, which – thanks to the golden-brown coloration of the cognac – looks like it's covered in extremely dangerous levels of oxidation. It claims hints of vanilla, peach, and walnut, and would undoubtedly make for an extremely indulgent sazerac cocktail, if you were so inclined. (And again, if you deeply enjoy your sazeracs, you might want to order four bottles to avoid shipping. We didn't make the rules!)





Wine Chateau Discount
Store: Wine Chateau
Discount:

Up to 68% off + extra 5% off

via code "GET5"

If you'd prefer a different kind of scotch, or a different liquor, or perhaps a bottle of wine or three or four (dependent on that shipping), then don't consider yourself hamstrung by our selections: the coupon code "GET5" is nothing if not versatile. It can be applied across the store's entire selection, so you can take 5% off your next bottle of ol' reliable Jack Daniels just as happily as you can take it off an incredibly rare Lagavulin. But: drink, and spend, responsibly, and keep in mind that all of this shipping tomfoolery is also entirely dependent on state law, and so you may be out of the race before we even get started. Boo!