Discover fresh music, get some Starbuck's treats, check out a new magazine, and more in this week's best freebie deals.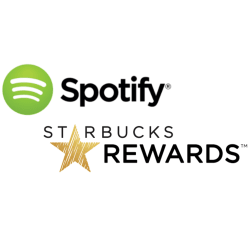 Spotify 60-Day Trial, 250 Starbucks Stars
Store: Spotify
Price: free EXPIRED
Lowest By: $20
Expiration: February 20

New subscribers can snag a Spotify Premium 60-Day Trial for free. Plus, Starbucks Rewards members will also get 250 Starbucks Stars. (Not a member? It's free to join.) This Editors' Choice deal saves you $20 on the trial, plus grabbing enough Starbuck's points for two free items, if you're a Gold level member. (Even if you're not, 250 stars will get you most of the way there.)

Note: Be sure to cancel your Spotify membership before the trial ends, or you'll be billed $9.99 per month for each subsequent month.





SiriusXM Satellite Radio 3-Month Trial
Store: SiriusXM
Price: free EXPIRED
Lowest By: $42
Expiration: May 6

Maybe you don't need Starbuck's rewards, but you'd still like to catch up on all the Grammy winners, plus hear your current favorite music. With this 3-month Streaming Service Trial from SiriusXM Satellite Radio, you can (and you'll save $42 per month for this membership level). It's Editors' Choice, the best offer we've seen from Sirius, and includes every channel they offer (including premium channels), along with online and app streaming. Some exclusions may apply, however, so make sure you read the fine print.

Be sure to cancel the trial before the three months are up to avoid being billed for extra months.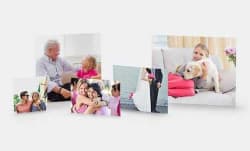 8"x10" Photo Print
Store: Walgreens
Price: free via code "IHEARTFREE" EXPIRED
Shipping: Pickup at Walgreens
Lowest By: $2
Expiration: February 18

Complete a page in your scrapbook or just print a memory at Walgreens with an 8"x10" Photo Print. Use coupon code "IHEARTFREE" and pick up the print in-store to avoid any shipping charges. It's a $2 low and a great price for a photo this size. You can choose a glossy or matte finish and even crop it to your liking online, so you get the best results.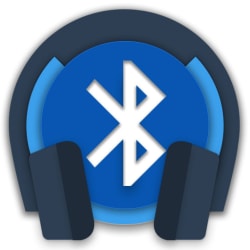 Bluetooth Mono Media for Android
Store: Google Play
Price: free EXPIRED
Lowest By: $1
Expiration: February 19

This is definitely the week for music lovers at the roundup! Maybe you have a call-only device, BUT it has Bluetooth. Guess what? Google Play offers the Bluetooth Mono Media app for Android so you can play your tunes on that device! It even works with car stereos so you can listen to your favorite music wherever you are. The user reviews are good, and since it's free, what else can you ask for?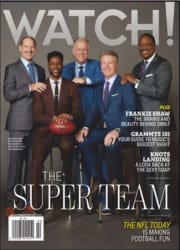 Watch! Magazine 1-Year Subscription
Store: Mercury Magazines
Price:

free


Lowest By: $5

Keep up with all the TV entertainment doings (on CBS, anyway) with a free 1-year subscription to Watch! Magazine. Fill out this short form at Mercury Magazines to snag the deal. Feed your need for entertainment news with six issues of celebrity profiles, behind-the-scenes reporting, sneak peeks at new shows, and more.