Unless you've got a store willing to pay you to take their goods off their hands (and if so, cut us in), it's mathematically impossible to get a better price than "free", so we've rounded up five of the week's best freebies. They include a brand new iPhone SE from Verizon, a National Parks Pass, and over 200 Black Panther digital comics.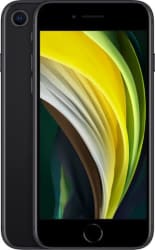 Apple iPhone SE 64GB Smartphone (2020) for Verizon
Store: Verizon Wireless
Price: Free w/ Unlimited Plan EXPIRED
Shipping: Free shipping
Lowest By: $399
Expiration: September 17

There are all kinds of reasons to claim to isn't actually free – it requires an Unlimited plan with Verizon; there's a $20 activation fee; nothing in life is truly free because our limited time on this earth is our most valuable resource and devoting any of it to anything at all is a massive commitment – but the fact remains that where it would normally cost $399 on top of all of that, it's now a nice round zero dollars, and so qualifies as "free". (If it helps, the $20 activation fee is also half Verizon's normal charge.)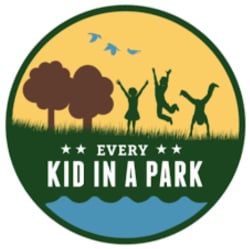 National Parks 2020-2021 Pass
Store: Every Kid in a Park
Price:

Free for 4

th graders
Lowest By: $80

Without wanting to get particularly doomy about it all, the speed and ferocity with which vast swathes of the west coast's wildlife is getting decimated by wildfires right now makes enjoying America's natural parks not just a valuable luxury, but an urgent reminder of what we stand to lose to climate change. Okay, that is pretty doomy, but the good news is you can save $80 on a family pass right now if you can convince a nearby 4th grader to fill our an adventure diary on the Every Kid in a Park site. It admits all children under the age of 16 and up to three adults for free.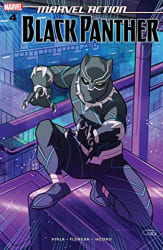 Black Panther Comics
Store: comiXology
Price:

Free

If you're looking for more Wakanda adventures in the wake of Chadwick Boseman's untimely passing, you can avail of over 250 free single issue Black Panther comics in this sale. That includes story arcs from Ta-Nehisi Coates, Jack Kirby, and Robert Kirkman – and at a discount of at least $2 per issue, those savings quickly add up.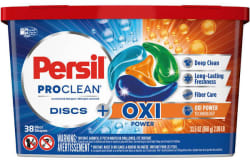 Persil ProClean OXI Power Disc Laundry Detergent
Store: Persil
Price:

Free

I'm fascinated by the guy on the giveaway page here – I can't stop wondering why he looks like a version of Indiana Jones from the Temple of Doom nightclub scene, but in a video game where they didn't get the rights to Harrison Ford's likeness. This detergent discount comes with a disclaimer &nash; we recommend using a throwaway email address, but you probably don't have that luxury with the required phone number – but is that enough to be a free detergent deterrent? We'll defer to your judgement, and let you determine that.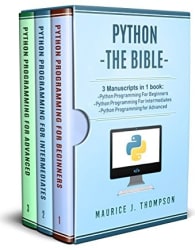 Python Bible 3-Book Set Kindle eBook
Store: Amazon
Price: Free EXPIRED
Lowest By: $10
Expiration: September 14

Designed to take you all the way from beginner to pro, this three-book instructional set introduces you to the only coding language named for an irreverent British comedy troupe, sees you through your first program, teaches you about objects, classes, recursion, and debugging, and much more besides. It's not clear if the "learn in seven days" promise is for the entire trilogy, or seven days each amounting to 21 days total, but it's probably a good return on time invested either way.