If you're wracking your brain for the perfect Father's Day gift, let us handle some of the heavy lifting by showing you five of the best ongoing sales. They include a huge range of deals from Sam's Club, Home Depot, Nordstrom, and more.

Sam's Club Father's Day Event
Store: Sam's Club
Discount: Yes!
Shipping:

Free shipping

If you're finding it hard to narrow down what exactly to get for Dad this year, this Sam's Club sale probably won't help! There's a lot to choose from – their "must-haves category" alone has a speaker, a laptop, AirPods, an electric razor, a BBQ kit cooler, and a joke book just in its first two rows. But you'll definitely find something worthwhile even if it's just a Steam gift card (presumably right in time for their Summer Sale?!).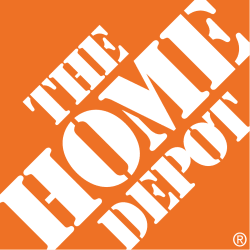 Home Depot Father's Day Sale
Store: Home Depot
Discount: Again: yes!
Shipping:

$5.99 s&h,

or free shipping w/ $45

Home Depot have thoughtfully allowed us to sort their selection of Father's Day hopefuls by budget, so we've got "Under $100", "Under $50", "Under $30", and (with an admirable surge of renewed hope) "Over $100" to choose from. To get an idea of the gifts on offer, it's perhaps illustrative to look at what the top selling item is in each budget range. So:
Under $100: Ninja Professional 72-oz. 3-Speed Blender 1000
Under $50: Outset 1-Size Leather Grill Apron
Under $30: Polder Safe Serve Analog Food Thermometer
Over $100: Home Decorators Collection Gordon Black Leather Sofa
There's a price range there of $20 to $575, so you've got plenty of wiggle room.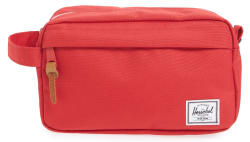 Nordstrom Father's Day Sale
Store: Nordstrom
Discount: Up to 60% off EXPIRED
Shipping: Free shipping
Expiration: June 24

A fun thing to pretend is that Nordstrom's weird sale banner is actually advertising that these fathers are all competing for the vey exclusive title of "One Cool Dad". (Runner-up prize: "Uncle Who Lets You Drink on July 4".) At DealNews, we believe that all present and proud dads have the capacity to be cool, and while we can't say for sure that shopping at Nordstrom helps get you there, it can't hurt, especially with these discounts going on.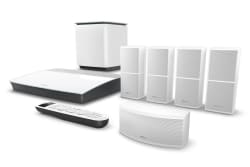 Bose Father's Day Sale
Store: Bose
Price: from $100 EXPIRED
Shipping: Free shipping
Expiration: July 22

Plenty of our Father's Day deals sound pretty good, but only a select few actually end up literally sounding pretty good. This Bose sale definitely qualifies. Its offerings include the QuietComfort 35 II headphones, which Tech Radar said had "the class-leading noise cancellation Bose is known for, good sound quality, and incredible comfort", and the wonderfully strange Bose Frames Alto, which are a combination of headphones and sunglasses that CNET called "compelling". For full effect, pair these gifts with a Dad Rock compilation CD or Spotify playlist, depending on the recipient's tech experience.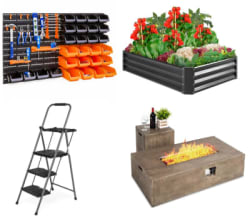 Best Choice Products Father's Day Sale
Store: Best Choice Products
Discount: Yes, on over 30 items
Shipping: Free shipping
Expiration: June 24

I very deeply enjoy that one of the Clip-Art Icons of Fatherhood in this sale's banner is the Pringles Man moustache. Hopefully your dad will get a similar sense of satisfaction out of one of Best Choice's gift suggestions, which range from a hammock (very good), to a canopy swing (safer hammock), to a propane fire pit (not even slightly hammock-y), to an electric guitar kit (also very good, possibly less popular with dad's family and neighbors). Do you dare attempt to combine the hammock with the shiatsu back massager for the ultimate in comfort?