What Are the Effects of Inflation on Back to School Shopping?
Prices are higher, the season is longer, and families are adjusting their priorities.
Inflation has been dominating the news lately, with rates hitting their highest levels in more than 40 years. Considering there's no end in sight, and the effects of inflation have extended to practically every category, many families are concerned with staying on budget during their Back to School shopping in 2022.
Read on for our analysis on how inflation is impacting Back to School shopping, and how consumers are mitigating the effects.
How Is Inflation Affecting Back to School Shopping?
Consumers Expect Higher Prices
With inflation making the headlines almost constantly these days, it should come as no surprise that shoppers are expecting to see higher prices. And that goes for a multitude of categories — Back to School included. According to a recent survey from the National Retail Federation, 84% of consumers expect to see higher prices when doing their school and college shopping this year, with clothing and accessories being the top category for expected increases. School supplies take the next spot on that list, followed by shoes, electronics, and furniture. Essentially, shoppers expect to see bigger price tags on anything you can imagine buying during Back to School season.
84% of consumers expect to see higher prices when Back to School shopping in 2022, with clothing and accessories being the most-affected category.
So how are consumers planning to adjust their habits in response to the state of the economy? According to the NRF survey, many are doing more comparative shopping online, looking for sales more often, leaning into more generic and store-brand products, and utilizing coupons more than they have in recent years.
School Shopping Takes Priority
The impacts of inflation seem to touch every area of consumers' lives, and that means a lot of families are adjusting priorities. It may surprise you, but as another NRF survey suggests, many consumers are still focused on Back to School and off-to-college shopping, as they consider these to be essential categories.
What this means is that families are adjusting their spending in other areas in order to make room for said essentials. For instance, Matthew Shay, president and CEO of the NRF, stated that this includes "cutting back on discretionary spending, shopping sales and buying store- or off-brand items" so that they're able to get everything they need for the school year.
The Back to School Season Is Longer
Anyone who's ever shopped for Back to School items probably recognizes that August is the peak season for picking up such products. However, this year there's been a noticeable spread of the shopping time frame. Seeing promotions in late July isn't uncommon, especially in regions like the South where the school year tends to start earlier. But the Back School season seems to have kicked off even sooner in 2022.
SEE ALSO: Which Back to School Supplies Should You Buy? (And Which Ones Should You Skip?)
This is likely because families are having to spread out their shopping this year, rather than doing it all in one trip. In fact, online searches for "back to school supplies" increased 80% in the period from about late June to late July 2022, compared to the same period the year before, according to Google. This shows that families are at least planning ahead more than they may have in previous years. As of early July, 56% of shoppers surveyed by the NRF had already started shopping for school and college supplies in an effort to "find the best deals and help spread out their budgets."
Technology for K-12 Students Takes a Back Seat
Just because families are prioritizing Back to School items doesn't mean they're checking everything off the list this year. In fact, parents shopping for Back to School say they'll lower their spending on technology products by 8% in 2022 compared to last year, according to Deloitte. The flip side, though, is that those shopping for college students are planning to increase their tech spending by 22%.
Considering that college students largely need laptops in order to complete coursework, take notes, and manage their classes, it's no surprise that spending for them would increase this year. Students in grades K-12 likely need a laptop less — or their school already provides one for them.
Parents Prioritize Sustainability and Mental Health
Consumers are being more mindful about Back to School spending; they're expecting to spend more but are also focused on making those purchases count. For example, mental health has become much more of a focus now overall, especially for younger people. As such, many parents have purchased products or services to address their child's mental health, and parents who are especially concerned with their kids' mental health are planning to spend 8% more this year compared to the average Back to School shopper, according to Deloitte.
Parents shopping for Back to School say they'll lower their spending on technology products by 8% in 2022.
It's not all about mental health, though. Consumers are also becoming more concerned with purchasing sustainable items, and because of that are willing to spend more to ensure the products they want fit the bill. Consider the Deloitte survey participants: 50% of shoppers looking for items for K-12 students choose "environmentally friendly or responsibly sourced products" when they're able, while 47% of those shopping for college do so.
Want to make sure your budget stays intact? Check out the best Back to School deals available now!
---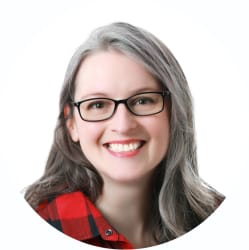 Senior Staff Writer/Consumer Analyst
Julie's work has been featured on CNBC, GoBankingRates, Kiplinger, Marketwatch, Money, The New York Times, Real Simple, US News, WaPo, WSJ, Yahoo!, and more. She's extolled the virtues of DealNews in interviews with Cheddar TV, GMA, various podcasts, and affiliates across the United States, plus one in Canada.
DealNews may be compensated by companies mentioned in this article. Please note that, although prices sometimes fluctuate or expire unexpectedly, all products and deals mentioned in this feature were available at the lowest total price we could find at the time of publication (unless otherwise specified).