Wow! Here's 17 Retailers That Take Bitcoin (And 5 That Stopped)
Companies like Overstock, Expedia, and Newegg are taking a chance on cryptocurrency.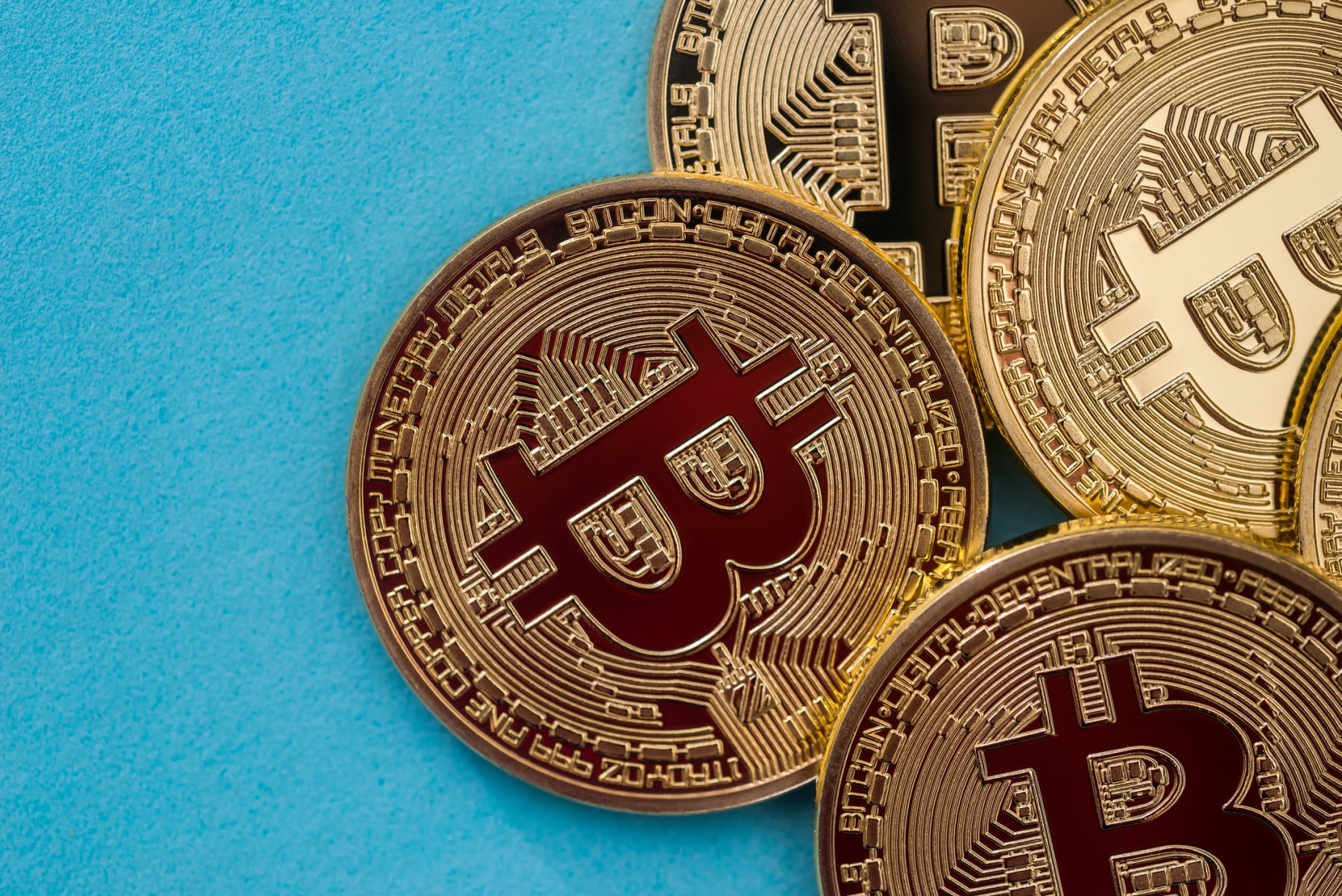 Like any other currency, you can use Bitcoin to buy things. Bitcoin transactions are designed to be secure and anonymous, offering privacy-minded consumers a way to buy and sell without banks, governments, or hackers looking over their shoulder.
But where can you spend Bitcoin? We rounded up 17 major retailers that currently accept the cryptocurrency, as well as the companies that have stopped taking Bitcoin.
What Is Bitcoin, Anyway?
Even if you don't use the cryptocurrency, there's a good chance you've heard of Bitcoin — but you may not understand how it works. Here's a primer: Bitcoin is a virtual currency that aims to replace the dollar bills in your pocket and the cards in your wallet. Its value exploded in 2017, jumping from $900 to a staggering $20,000 per Bitcoin.
The cryptocurrency's value exploded in 2017, jumping from $900 to a staggering $20,000 per Bitcoin.
The Bitcoin gold rush has settled a bit since then — Bitcoins are worth about $7,800 each as of this writing — but Bitcoin remains the biggest cryptocurrency out there. And, yes, there are lots of other virtual currencies. (At publish time, there were 1,591 cryptocurrencies listed on CoinMarketCap.)
Without getting too technical, Bitcoin and other digital currencies exist because of a technology called blockchain. Data stored in blockchains isn't kept in a single location, but in a decentralized network — and changing that data (via hacking, for example) is extremely difficult. The data stored in the Bitcoin blockchain is essentially a very long, very complicated public record of verified transactions.
So what makes Bitcoin a currency? The short answer is that Bitcoin has value because people want it. Investopedia has an excellent breakdown of this question, comparing Bitcoin to other currencies and stores of value (like gold). In the end, Bitcoin is only a viable currency if people decide to use it. As you'll see, some companies are doing just that.
How Do I Get Bitcoin?
You can buy Bitcoin (and other cryptocurrencies) with cash through exchange sites like Coinbase. The process isn't altogether different from exchanging dollars for a foreign currency at your bank — and just like your bank, these sites usually charge a small fee for this service. The difference is that instead of getting a pile of bills, you add virtual funds to your digital wallet. The whole process is about as easy as making a payment over PayPal.
Where Can I Spend Bitcoin?
Unfortunately, Bitcoin itself isn't accepted everywhere. You can't, for example, go to the Apple website and buy a new iPhone using Bitcoin. You would have to convert your Bitcoin to dollars in order to complete your purchase, which means you'd lose the advantages of using Bitcoin in the first place.
SEE ALSO: 7 Ways to Keep Your Money Secure While Traveling
But while most major companies haven't jumped on the digital currency bandwagon, some retailers do accept payments in Bitcoin:
Overstock is one of the largest retailers to allow Bitcoin transactions, letting you buy furniture, clothing, and more.


Newegg is your Bitcoin-friendly source for electronics. However, you can only buy certain items with Bitcoin, and they're non-refundable.


Expedia lets you make most travel arrangements with Bitcoin, from hotel rooms to flights to vacation packages.


CheapAir, as its name implies, is a good source for budget-friendly airfare purchased via Bitcoin.


Virgin Galactic will let you purchase your future spaceflight with Bitcoin.


Microsoft allows you to buy software, movies, and apps through the Windows and Xbox stores using Bitcoin, but you can't buy a Surface tablet — or any other physical items — with it.


Twitch, a game streaming service owned by Amazon, lets you pay for subscription services using Bitcoin.


PizzaForCoins.com isn't actually a pizza place, but the service acts as a go-between to let you shop at your favorite pizza joint using Bitcoin.


MovieTickets.com lets you buy tickets with Bitcoin, but only for certain locations.


Reeds Jewelers sells jewelry, loose diamonds, and even gold ingots for Bitcoin.


DISH Network is the only major television service that lets you pay your bill with Bitcoin.


eGifter is a handy way to turn your Bitcoin into gift cards that you can spend just about anywhere.


Gyft, like eGifter, lets you turn your Bitcoin into gift cards. (Each service offers a different selection of cards, so you'll want to check both.)


Shopify allows merchants to accept Bitcoin, but not all do.


Etsy allows sellers to accept Bitcoin if they wish.


Craigslist doesn't process payments itself, but the online classified service does allow sellers to list cryptocurrency as a payment method.


Square Cash (a PayPal-like app) lets all users buy and sell via Bitcoin, except those located in in New York, Georgia, Wyoming or Hawaii.
Depending on where you live, you may find a lot of local businesses accepting Bitcoin, too. Check Coinmap or SpendBitcoins for more retailers in your area.
5 Retailers That Stopped Accepting Bitcoin
After reading this, you may think that Bitcoin sounds like a great way to shop. So why don't more retailers accept it? For one, the price can be very volatile — much more volatile than traditional currency. Accepting Bitcoin can be a gamble for businesses because the value could drop as soon as you complete a purchase. The technology behind Bitcoin is still relatively new, and most big businesses are still waiting to see how the cryptocurrency market shakes out.
SEE ALSO: Here's Why It's NOT a Good Time to Upgrade Your Gaming PC
Here are some big businesses that accepted Bitcoin for a while, but backed out of the market:
Dell was once the biggest company to take Bitcoin payments, but it stopped accepting virtual currency in 2017.


Valve used to accept Bitcoin for game purchases on Steam, but stopped because of price volatility and the cost of transaction fees.


Fiverr used to let you pay for all kinds of professional services with Bitcoin, but dropped the option due to a lack of user interest.


PayPal let merchants accept Bitcoin payments for a while, but now calls cryptocurrency "an experiment."


Stripe processes payments for businesses, and started accepting Bitcoin in 2014. But just this year the service gave up on virtual currency, due to reportedly slow transaction speeds and high transaction fees.
Bitcoin Isn't Popular, but Cryptocurrencies Are
Depending on who you ask, the Bitcoin bubble may be bursting any minute. However, there are still plenty of businesses interested in cryptocurrency. For example, Mastercard has its own payment system that uses blockchain for sending money. And even Starbucks has talked about cryptocurrencies, though the company currently doesn't feel Bitcoin is "legitimate."
So, readers, are you shopping with Bitcoin? Do you have some saved for a rainy day? Share all your cryptocurrency thoughts in the comments below!
---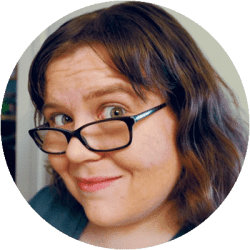 Contributing Writer
Originally working in IT, Elizabeth now writes on tech, gaming, and general consumer issues. Her articles have appeared in USA Today, Time, AOL, PriceGrabber, and more. She has been one of DealNews' most regular contributors since 2013, researching everything from vacuums to renters insurance to help consumers.
DealNews may be compensated by companies mentioned in this article. Please note that, although prices sometimes fluctuate or expire unexpectedly, all products and deals mentioned in this feature were available at the lowest total price we could find at the time of publication (unless otherwise specified).