Which Cardiovascular Workout Machine Is Right for You?
Treadmill, elliptical, rowing machine? It depends on which muscle groups you want to work, how much joint pressure is acceptable, and even how much space you have.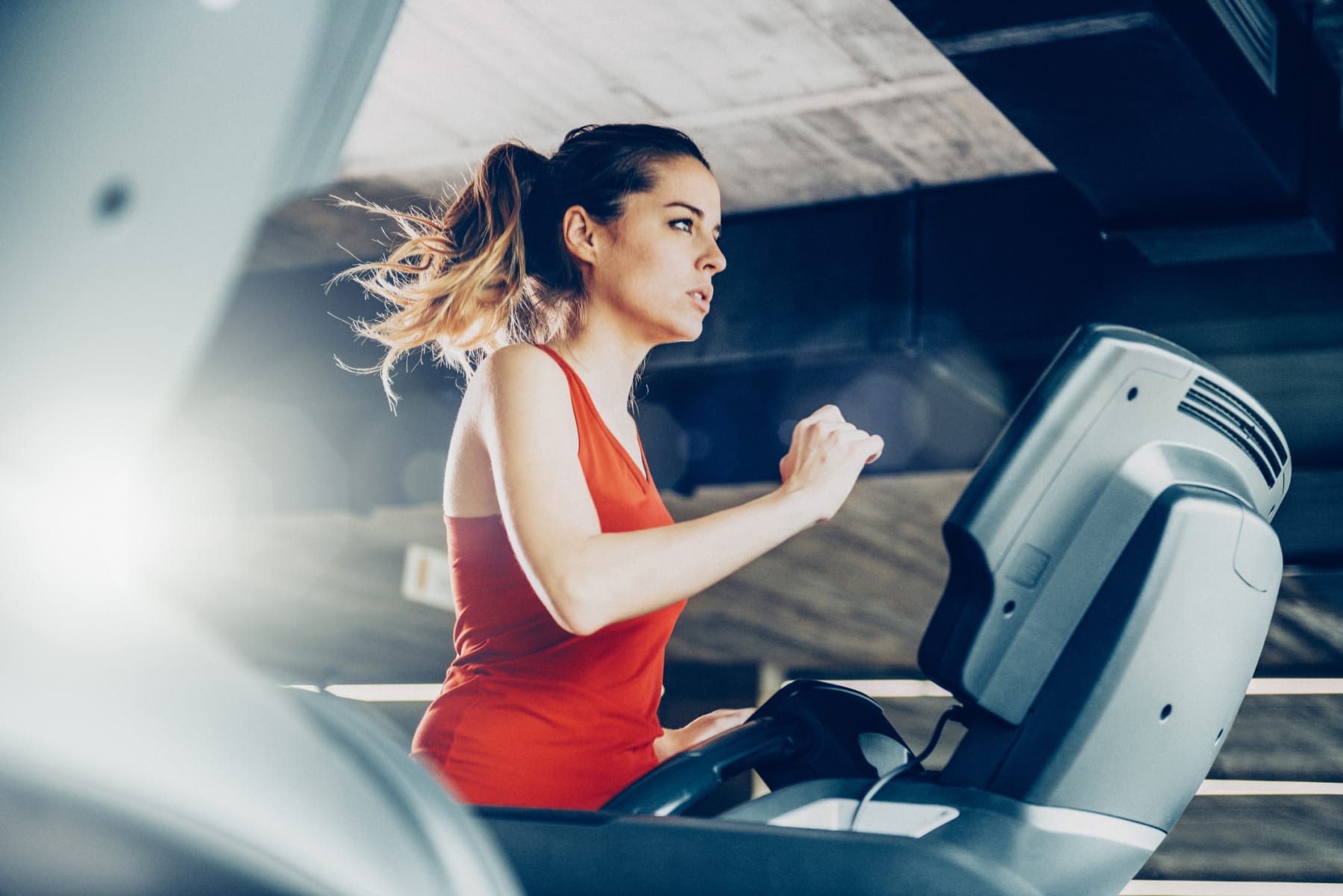 Are you a runner? A cyclist? A swimmer? No matter what activity you choose, it's important to stay active for heart health. But if you're not the kind of person who likes hitting the pavement (or the gym), how can you make sure you get the right cardiovascular workout you need to stay healthy? For millions of people, the answer is working out at home.
When it comes to cardiovascular workouts, there are five popular machines on the market: treadmills, ellipticals, stationary bicycles, rowing machines, and stair climbers. Each works a different set of muscles and offers a different kind of workout. Here is a brief overview of each that'll help you choose the best workout machine.
Ready to get some equipment for your home gym? Check out our sports and fitness deals for all the latest, best offers.
Treadmill
The treadmill, for some, serves as a metaphor for a life without change or advancement. But when it comes to working out your heart, lungs, and muscles, it's all about progress towards a better state of health. Because it works out your whole body, and because you're moving all of your mass, it can burn more calories per hour than any other machine. The faster you move, the better the workout. The treadmill is versatile, working just as well for recovering heart patients taking their first tentative steps as it does for runners training for their marathon.
What to Look for
When buying a treadmill, you have to decide between motorized and manual models. Manual treadmills are less expensive than electric models. They also lack many of the features that make motorized treadmills so popular. These features include setting speeds, adding incline with the touch of a button, and tracking your heart rate during your workout. The electronic panel reports the distance you've run, your pace, and your calories burned. Most motorized treadmills also offer training programs to improve and vary your workouts. For example, one program may change up the intensity of your workout by boosting the incline and thereby mimicking a run through the hills.
Look for machines with handrails (for safety) and a belt wide and long enough to accommodate your stride: 18" x 52" is good for the average person, but for runners with long strides, a treadmill up to 60" is best. You many also have a choice between AC and DC motors. DC motors run quieter, while AC start faster. A water bottle holder and book stand are nice amenities as well. What's more, because these machines can take up a considerable amount of space, make sure you have room before purchasing; some models fold down or stand up for storage purposes.
The NordicTrack T 6.5 S Treadmill ($579.99 with in-store pickup, a low by $20) has a hydraulic folding mechanism, 5" display, 2.6 CHP motor, heart rate monitor, user weight capacity up to 300 lbs., and iFit compatiblity.
Elliptical Trainer
An elliptical trainer supports your foot through its full range of motion and mimics walking. It also reduces concussion when your foot hits the ground, thereby reducing the stress on your joints. This is a great benefit to those with arthritis or who have otherwise sensitive knees. Many machines also have hand attachments that allow you to use your arms to aid your stride, somewhat like cross-country skiing.
What to Look for
When shopping for an elliptical, keep in mind two things: they take up a lot of space (including headroom) and can weigh hundreds of pounds, so you'll need a dedicated spot for it. When testing out ellipticals, ensure that the hand grips are within reach as you stride. The foot pedals should rest comfortably apart and match your normal walking motion. The stride length and elliptical path should also both fit your stride. The ability to add incline to your workout will make the machine more versatile for your workouts.
The better models have an electronic console that reports speed, distance, and heart rate. Some even have iPod hookups, wireless Internet, or built-in TVs so you can entertain/distract yourself as you exercise. And if you have kids in your house, be sure to look for a locking mechanism to keep them from playing on the machine. This and the other devices featured here are not toys, and could cause harm to little ones if not properly stored and locked.
The NordicTrack SpaceSaver Rear-Drive Elliptical ($809.10 via coupon code "NTREAD10", with free shipping, a low by $90) has a 5" backlit display, 22 resistance levels, and weight capacity of 325 lbs.
Stationary Bicycles
Stationary bikes can be a boon to those with back or hip problems, or those who have trouble supporting their own weight while exercising. The cycling action can be as gentle or vigorous as the user desires. It builds up a specific set of muscles, including the legs, hips and glutes.
What to Look for
There are two types of stationary bikes: the conventional upright and the recumbent. The former is much like the bicycle you rode as a child, in which your weight is supported by the saddle. The recumbent places you in a position much like that in a kicked-back reclining chair, supporting your weight on your lower back as well. Some bikes come with handles that move fore to aft as you pedal, allowing you to add an upper body workout.
Bikes are adjustable to accommodate different size riders, but make sure the model you choose adjusts to fit your frame, and that the seat is comfortable for an entire workout of 20 minutes or more. All models offer feedback panels that report essentials like speed, time, distance, resistance level, revolutions per hour, even calories burned and heart rate as measured by monitors built in the handlebars.
Also keep in mind that some cheaper bikes are manual, using friction on the wheel to create resistance. However, most better-quality bikes are electric, which allows the user to vary resistance subtly. With programmed workouts, this resistance can emulate a ride through the mountains or a dash across the plains, depending on your whim. Resistance can be provided by friction, air, a flywheel or magnets; the latter two are the best choices.
The NordicTrack GX 3.0 Sport Cycle (359.10 via coupon code "NTREAD10", with free shipping, a low by $131) offers a 44-lb. flywheel, chain-drive system, water bottle holder, and a 250-lb. capacity.
Rowing Machine
A rowing machine emulates the strokes of sculling (rowing crew), rather than the paddling of a canoeing. It provides a full workout for your upper and lower body, and is the perfect exercise for rowers when they can't get out on the water. It's also a low-impact workout, and gentle on the joints.
What to Look for
In some rowing machines, resistance is provided by air pistons attached to the arms of the rowing machine. In more expensive models, electro-magnets do the work. The most interesting type of resistance, however, is water. In some machines, a transparent chamber of water with paddles inside is hooked to the oars, so that with each stroke the user is pulling the paddles through water. Devotees claim that this adds to the accuracy and esthetics of the workout.
When shopping for a rowing machine, make sure the one you choose is long enough to accommodate your stroke. An electronic feedback panel should report your speed, distance, time, and perhaps heart rate and calories burned.
The Marcy Rowing Machine ($229.99 with in-store pickup, a low by $70) features eight preset magnetic resistance levels, multi-angle monitor, and ergonomic seat.
Stair Climber
How many times can you raise your body weight 8" before you're panting like a dog in a heat wave? Most of us have encountered stair steps that test our wind, so it's not surprising that one of the most popular exercise machines is the stair climber or stepper. It's a great workout for the quads, glutes, and hamstrings, and doesn't require developing a new skill like rowing does.
What to Look for
Stair climbers come in manual or motorized types; the motorized ones are much more expensive, but offer many more features. Manual ones, on the other hand, are much easier to store.
A good stair stepper is better than climbing steps at the stadium for a number of reasons. The steps fall as you put your weight on them thereby cushioning your foot. The level of resistance is also adjustable, so you can vary the intensity of your workout. The stairs can also set the pace of your workout, making it challenging or easy to run through pre-programmed variations. The feedback panel on many more expensive machines can also provide pace, distance, time, and even heart rate as measured by pickups in the handholds.
When choosing your workout machine, take into consideration what muscle groups you want to develop, your storage and setup space, and of course your budget. Don't be afraid to look at used equipment; many such machines are underutilized. Before you know it, you could be ready to take your newly-buffed body outdoors on a long walk, a 10K run, a mountain climb, a bike marathon, or a long row on a beautiful river.
---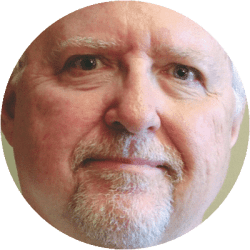 Contributing Writer
Tom Barlow is a freelance journalist specializing in lifestyle and consumer issues. In addition to DealNews, his writing has appeared on many websites, including Forbes.com and Aol's DailyFinance.com.
DealNews may be compensated by companies mentioned in this article. Please note that, although prices sometimes fluctuate or expire unexpectedly, all products and deals mentioned in this feature were available at the lowest total price we could find at the time of publication (unless otherwise specified).