Et Tu, Home Depot? What to Do if You Are the Victim of Credit Card Fraud
Identity theft is terrible, but manageable. By acting quickly and monitoring your activity, you can minimize damage.
Yep, it happened again. Earlier this month, Home Depot confirmed a security breach involving as many as 56 million credit cards used by its customers. With that, Home Depot joins the ranks of Target, Michael's, Neiman Marcus, and numerous other companies which have fallen victim to theft of credit card data in the past year alone.
If the potential data breach has you worried, your fears might not be totally unwarranted. In 2012, 12.6 million people were victims of identity theft, according to a study by Javelin Strategy & Research.
Being a victim of identity theft is no small matter. At best, someone gets a hold of your credit card information and uses it to buy some stuff online. At worst, a thief open accounts in your name, makes huge purchases, and racks up a ton of debt before you realize what's happened. The toll to your credit history can last for years, but there are things you can do to minimize the damage and protect yourself in the future.
Report Your Losses
If you notice strange activity on your credit or debit card, report the charges to your bank immediately using the toll free number on the back of the card or on your statement. The Federal Trade Commission says you aren't responsible for any charges made on a stolen account number after you report identity theft, so act quickly.
Enact a Fraud Alert
If you find suspicious activity on your accounts, ask one of the credit bureaus to place an initial fraud alert on your credit report. Once you notify one credit bureau, that bureau will notify the others and alerts will appear on all your credit reports. According to the Federal Trade Commission, the alert will remain on your credit report for 90 days. During that time, creditors cannot open new accounts without verifying your information, making it harder for thieves to access your credit. You can file a fraud alert online through Equifax, Experian, or TransUnion.
Order Your Credit Reports
Start by ordering a copy of all three credit reports. By law, you're entitled to one free credit report from each credit bureau each year via AnnualCreditReport.com. You're also entitled to a free credit report after you file an initial fraud alert. Once you have the reports, look for any suspicious activity, like credit inquiries you didn't make or accounts you didn't open.
File a Police Report
In all likelihood your local police department won't be able to help you hunt down identity thieves, but having a police report is a necessary step in creating an identity theft report to present to creditors. Visit your local police station, report the fraud to the authorities, and ask them to include any accounts you know have been victimized for good measure. Ask for a copy of the report and keep it in a safe place.
File an Identity Theft Affidavit
The second part of your identity theft report is an identity theft affidavit, which you can file online through the FTC's Complaint Assistant site. Visit the site and follow the steps to complete the affidavit. Write down your reference number and print a copy before you close the screen. You won't be able to access the affidavit later, so you need to print it as soon as you've completed it. Make copies of both the police report and the affidavit: these two items make up your identity theft report.
Dispute Credit Issues
Using the list of issues gathered from your credit report, you can write a dispute letter to each creditor that reported something fraudulent on your accounts in order to clear your credit. For example, if someone opened a new credit card in your name, write a letter to the creditor disputing the account and ask the creditor to close the account and to remove it from your credit score. Attach your identity theft report as proof and mail the documents through certified mail.
Keep a Record
Start an "identity theft file" to keep track of your progress and keep in it a copy of your credit reports, police report, and identity theft affidavit. You should also include a dated copy of any dispute you send. If you talk to any creditors on the phone, write down the name of the person you spoke to and the time of the call.
Follow Up
By law, your creditors have to respond to your dispute within 30 days and make changes. So after 30 days, order a new copy of your credit reports and check for corrected information. If you still see errors, dispute them with the credit bureaus directly using your identity theft report. Make a new note of the date and follow up again in 30 days.
Update Your Personal Information
While it won't completely stop future identity theft, change your passwords and PINs that grant access to accounts both on and offline.
Add an Extended Fraud Alert
After 90 days, you can request an extended fraud alert for your credit reports. This alert will remain on your reports for seven years, and keep you off the prescreened offer list for five years, according to the FTC. You'll also get two free credit reports in the first year. To place an extended alert, call the credit bureaus directly. They may require you to fill out an additional form and mail it in.
Restoring your identity and credit can take a while, but the best thing you can do is act quickly. As soon as you suspect something is amiss, start contacting the credit bureaus and your local police department. The faster you can get them working for you, the faster you can resolve things and get back on track.
---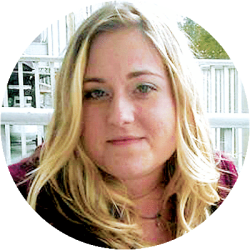 DealNews Contributing Writer
Angela Colley has covered everything from money saving technology to how the Mayans might affect your savings. She's appeared on publications like MainStreet and MSN Money. You can follow her on Twitter
@angelancolley
.
DealNews may be compensated by companies mentioned in this article. Please note that, although prices sometimes fluctuate or expire unexpectedly, all products and deals mentioned in this feature were available at the lowest total price we could find at the time of publication (unless otherwise specified).